Amalgamation
Designed by Kirsten Kapur
This fun-to-knit, two-color shawl is worked from one point, increasing outward. The body of the shawl is worked in a combination of garter stitch stripes and a mosaic pattern. The stripes and mosaic pattern are worked all in one row. Mosaic knitting is a great way to achieve colorwork without having to carry two yarns at a time, instead slipped stitches create the colorwork pattern. The shawl ends with a border of the slipped stitch pattern.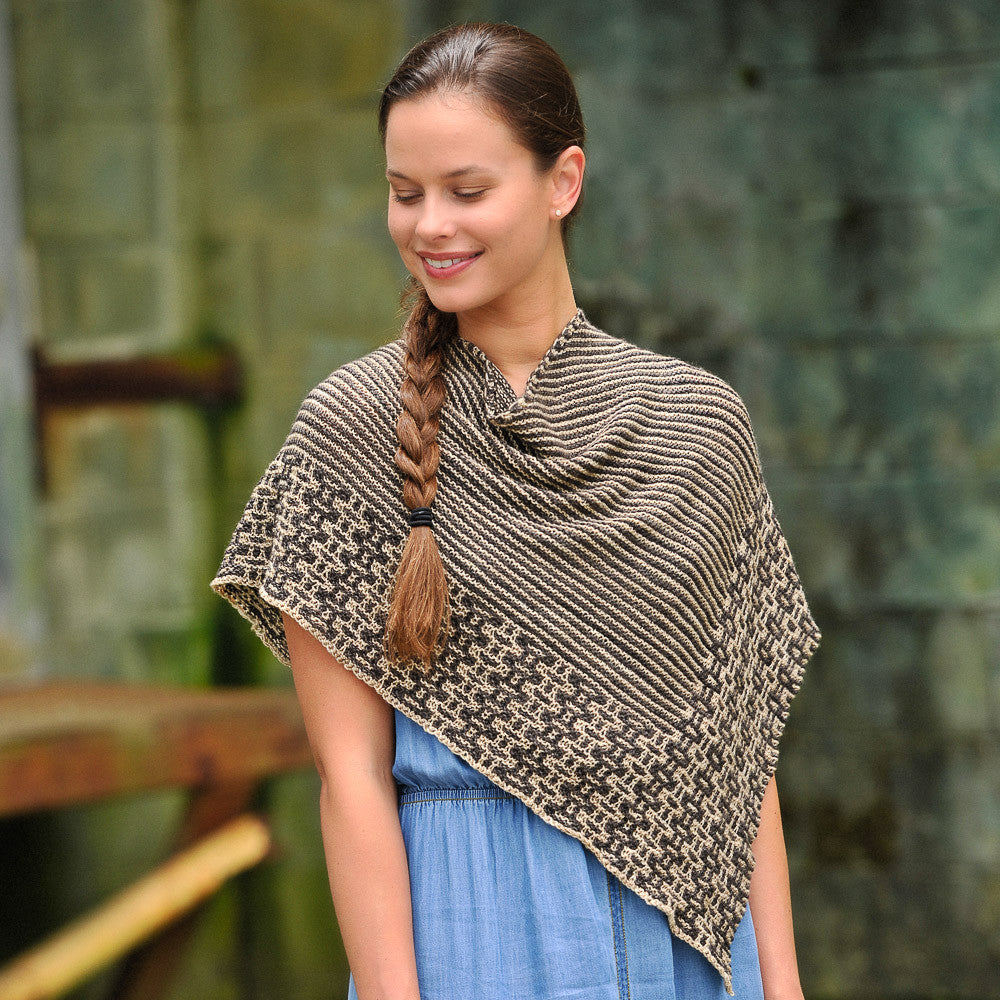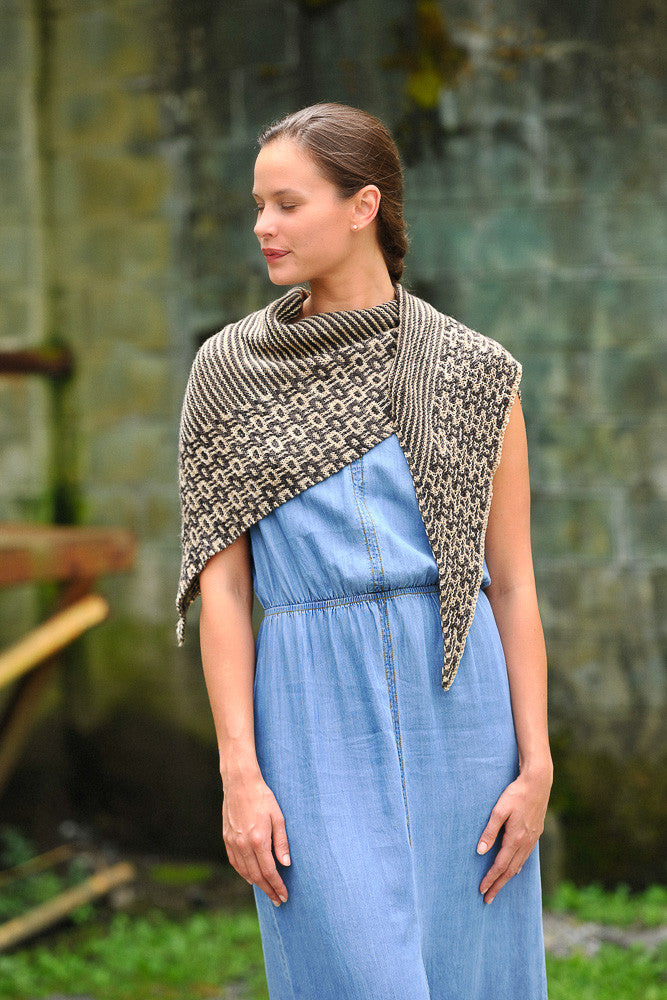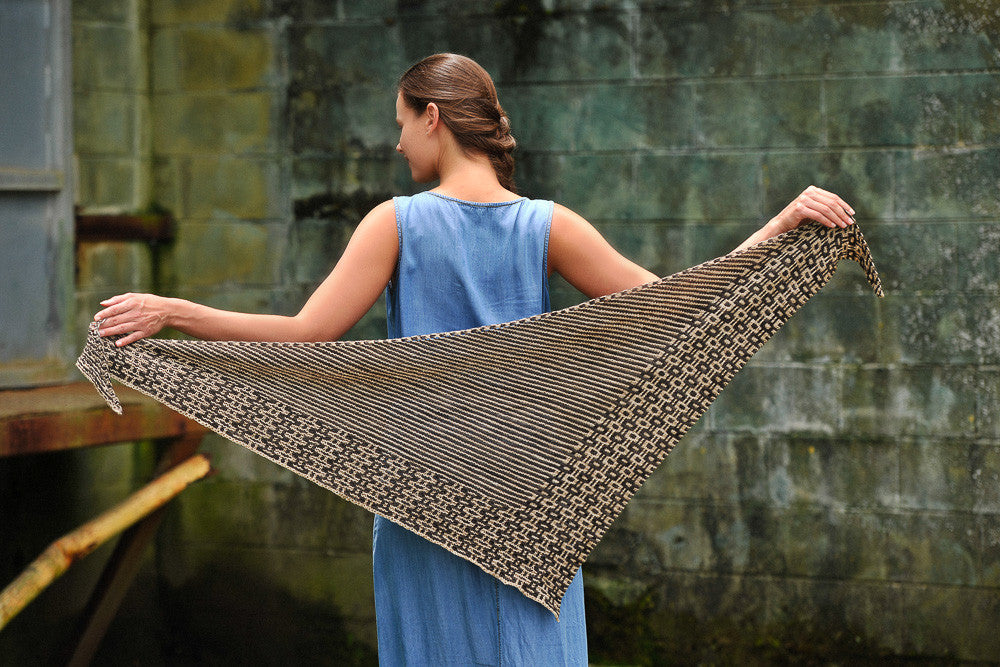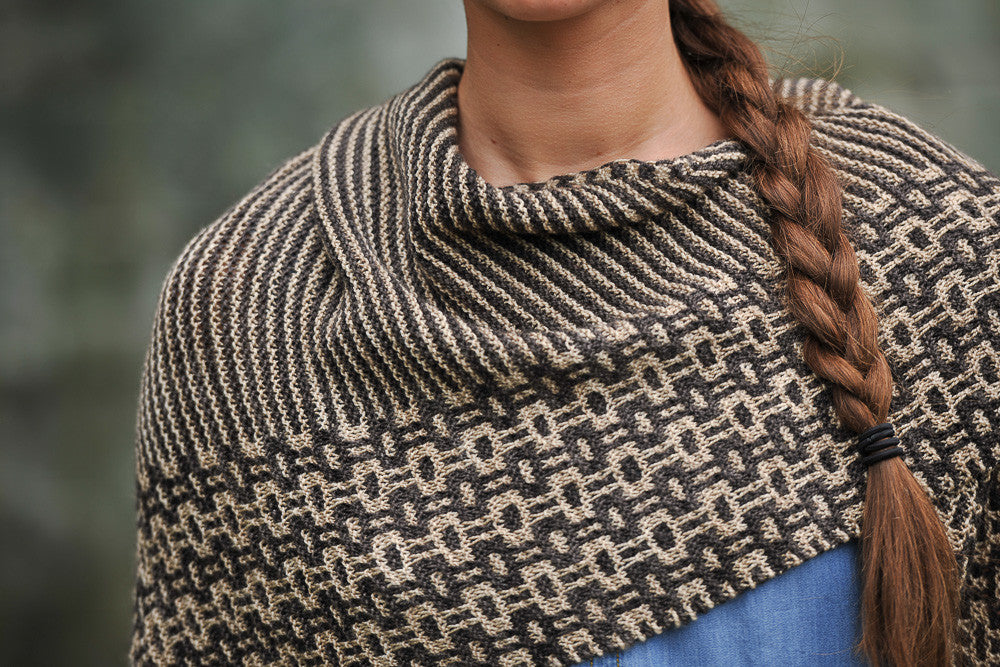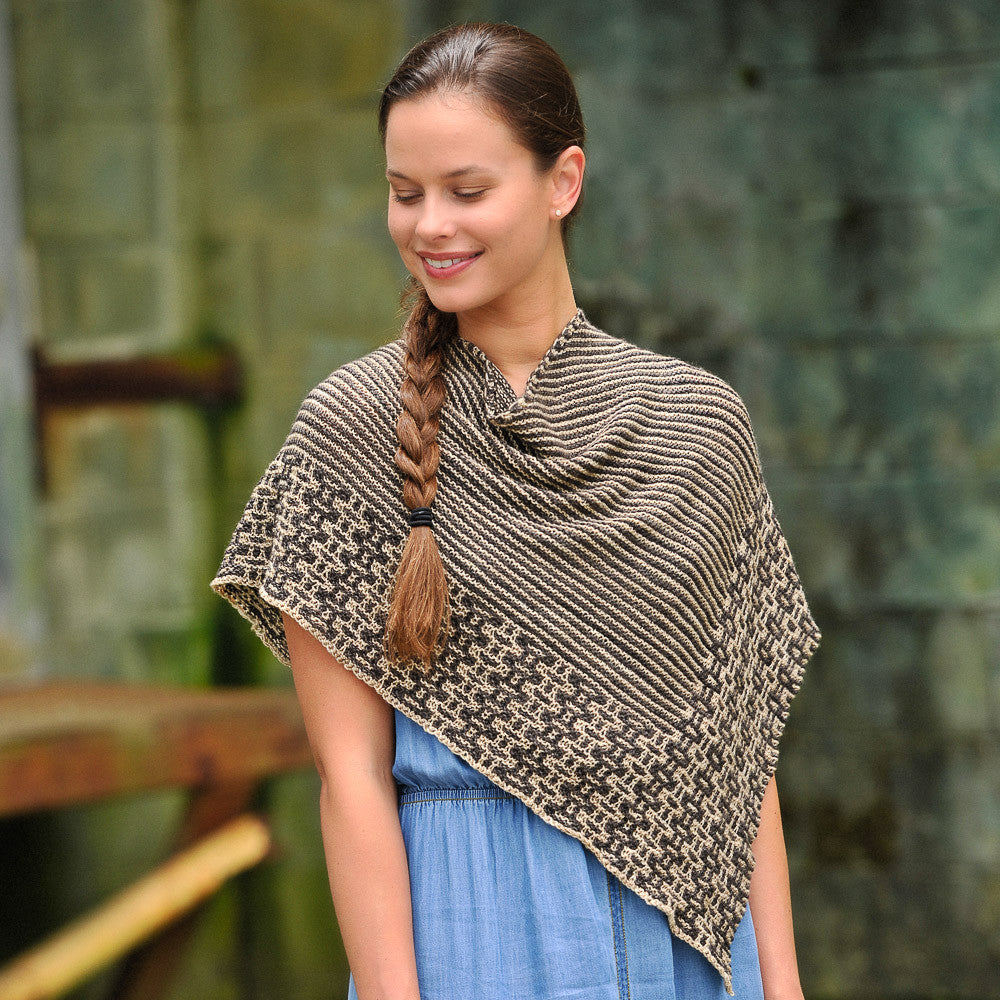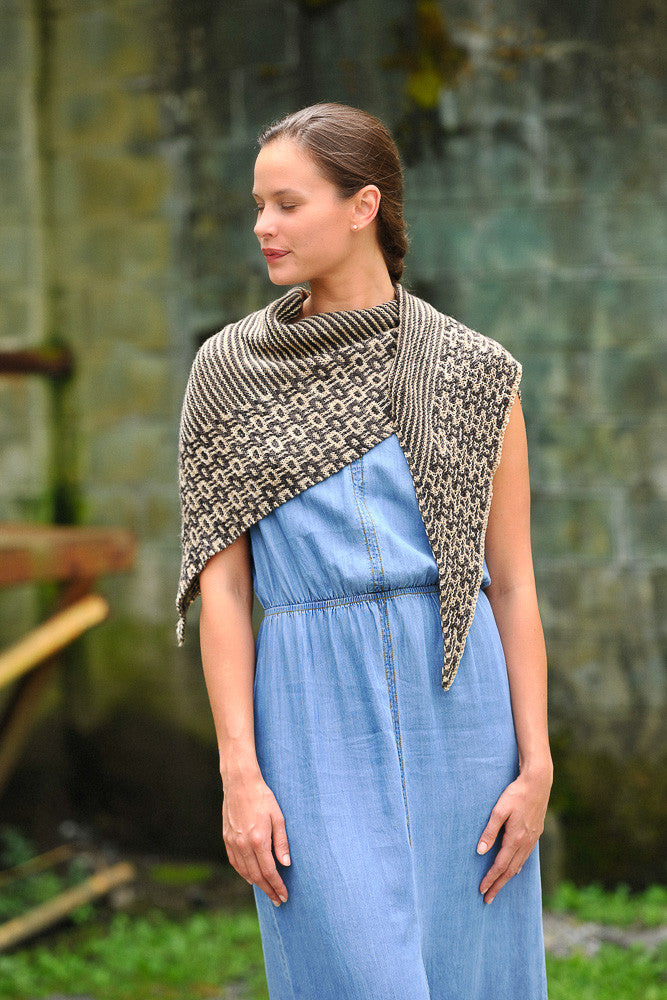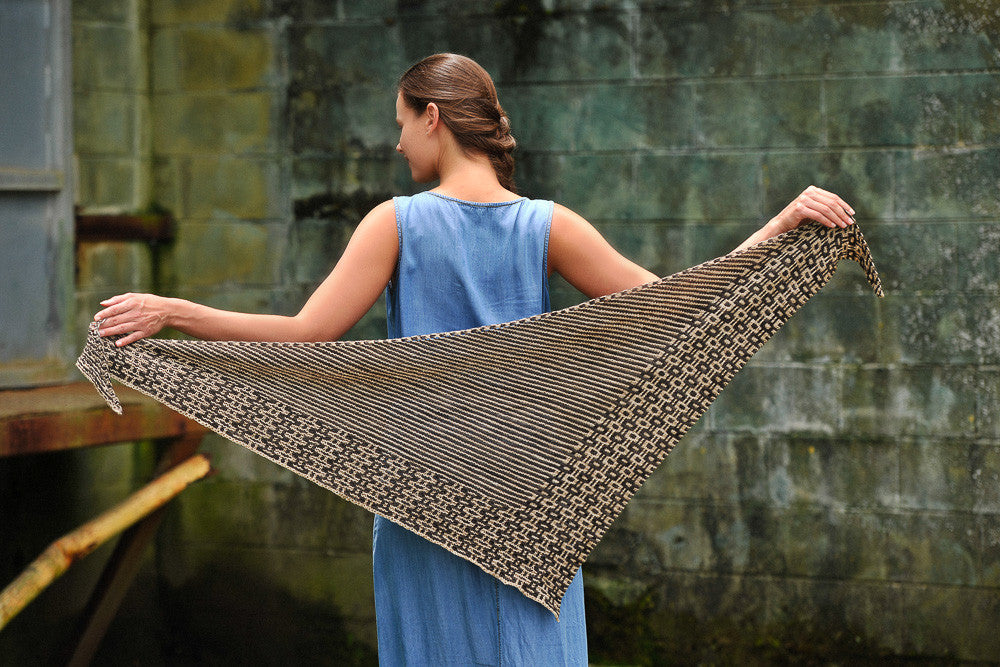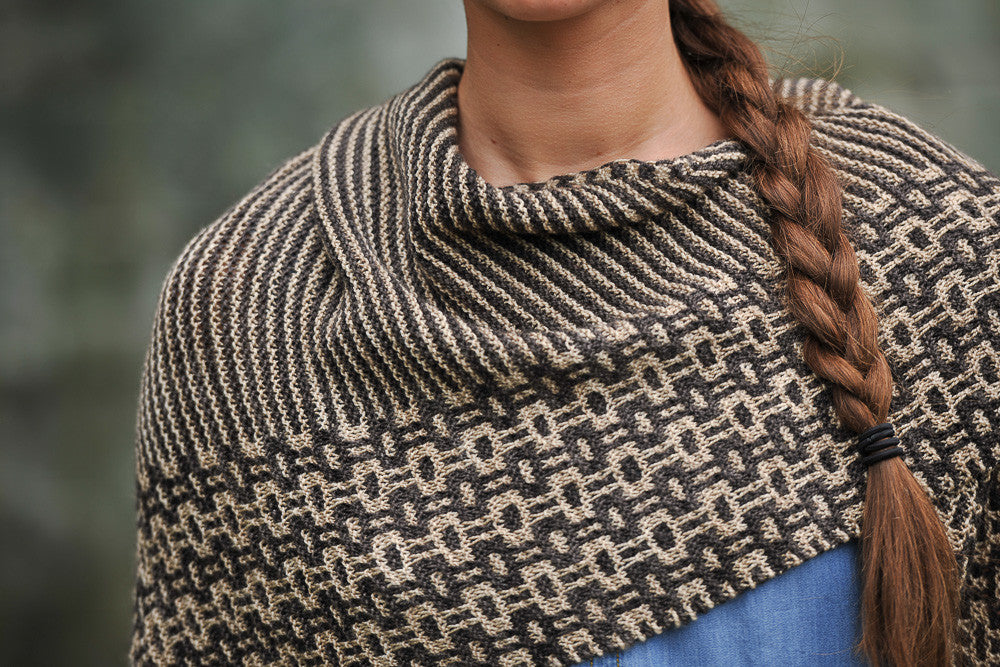 Sample Yarn and Colorway:
Our sample was knit in Miss Babs Yummy 2-Ply in the colors Dunes and Walnut.
What You'll Need:
You'll need one skein each of two colors of Yummy 2-Ply, or another fingering weight yarn, to complete this project. Choose the original colorway below - or try another color combination! Check out our Duos collections for more inspiration.
Pattern:
You can purchase the pattern for Amalgamation directly from the designer on Ravelry. This pattern may also be found on the LoveCrafts website. All patterns are sold separately and not included with purchase of yarn.
Recommended Yarns
Select the yarn you would like to use for this project by clicking below - then click Add to cart
Project Gallery
Projects by Yarn Type
Find the perfect project for your yarn.
Projects by Project Type
Browse by shape and style.
Projects by Collection
See our seasonal collections.