Beach Trip
Designed by Lynn Everett
In August, that month when it's still summer, the days are still warm until the sun slips beyond the horizon and there is just a tiny hint of cool in the air. Twilight comes a little earlier each evening and the twilight sky holds colors of reds and oranges that fade to purple and inky blue. Time for a Beach Trip! Time to take that last weekend trip to the shore before the school year starts and the world returns to the fall routine. It's still summer, but just barely. This sweater is a light, simple design with a bit of shaping and smooth finish. It is knit from the top down with set-in sleeves also picked up and knit from the top. The front bands are built in as you go, and the bottom is hemmed for a polished look. Subtle details, well-fitting
 and a smooth finish. Flattering and feminine, but not girly or fussy. Clean and classic. Uniquely yours.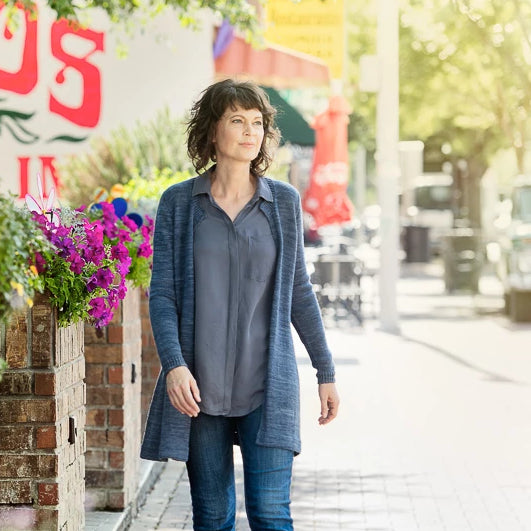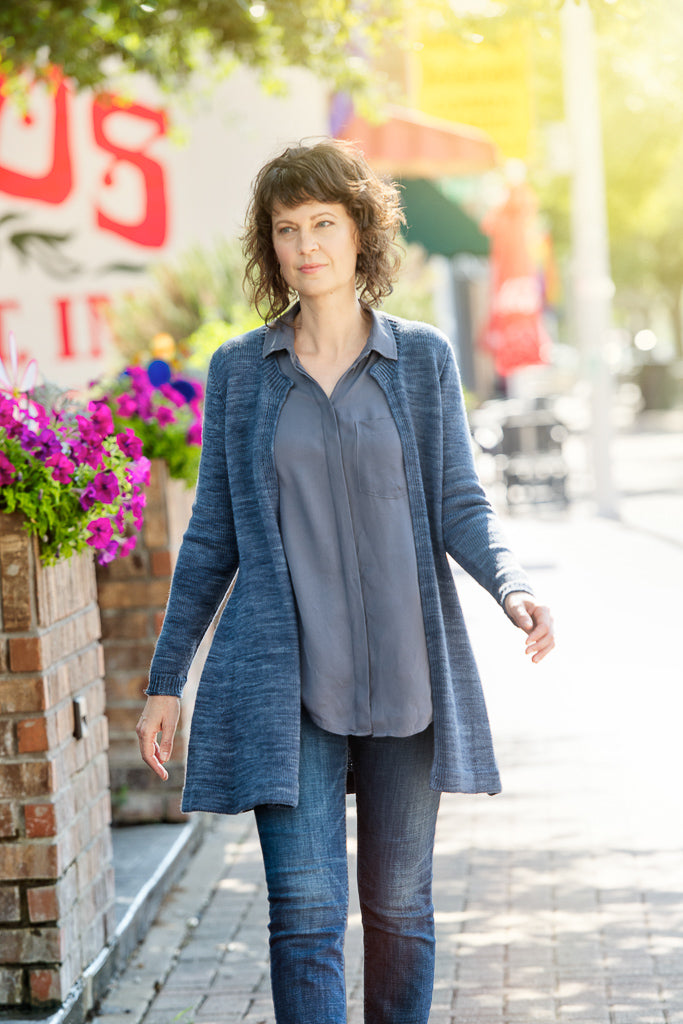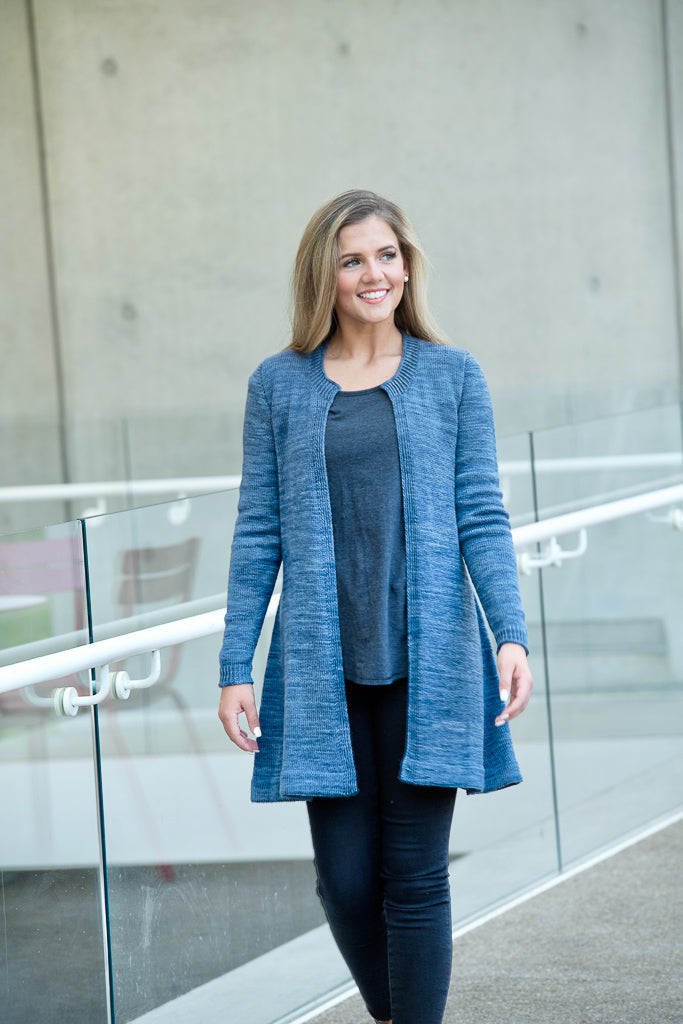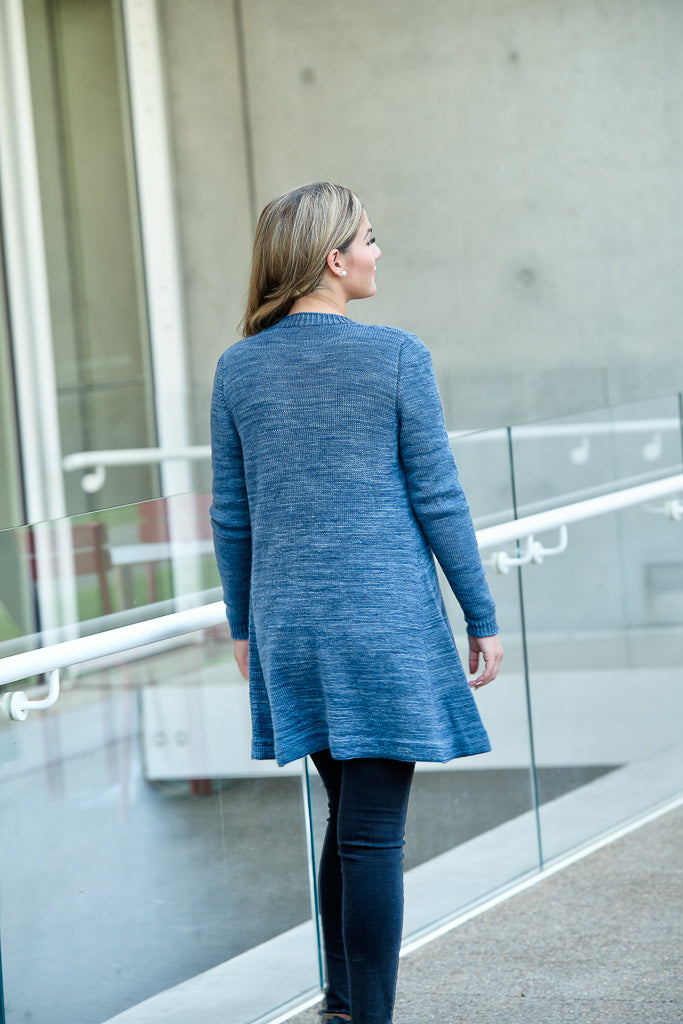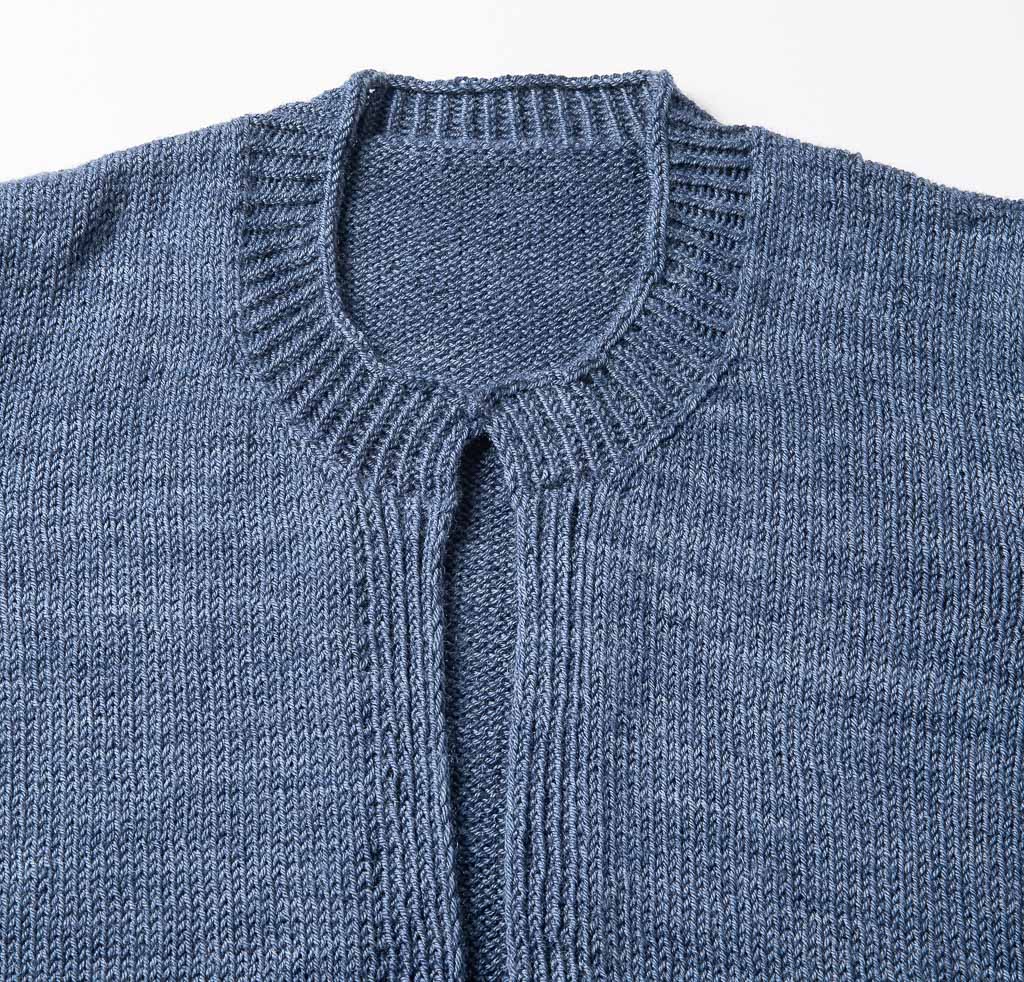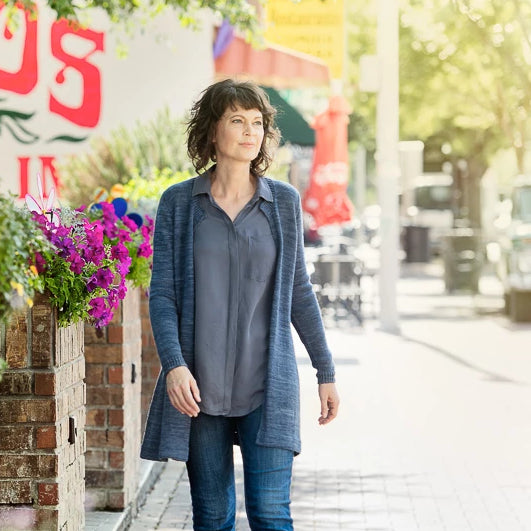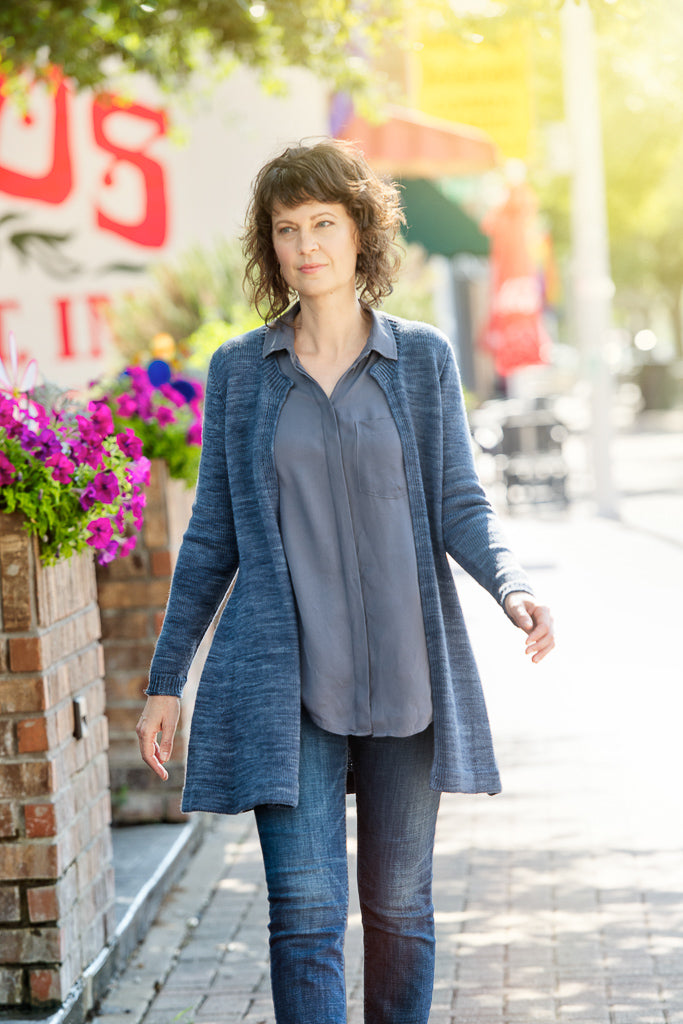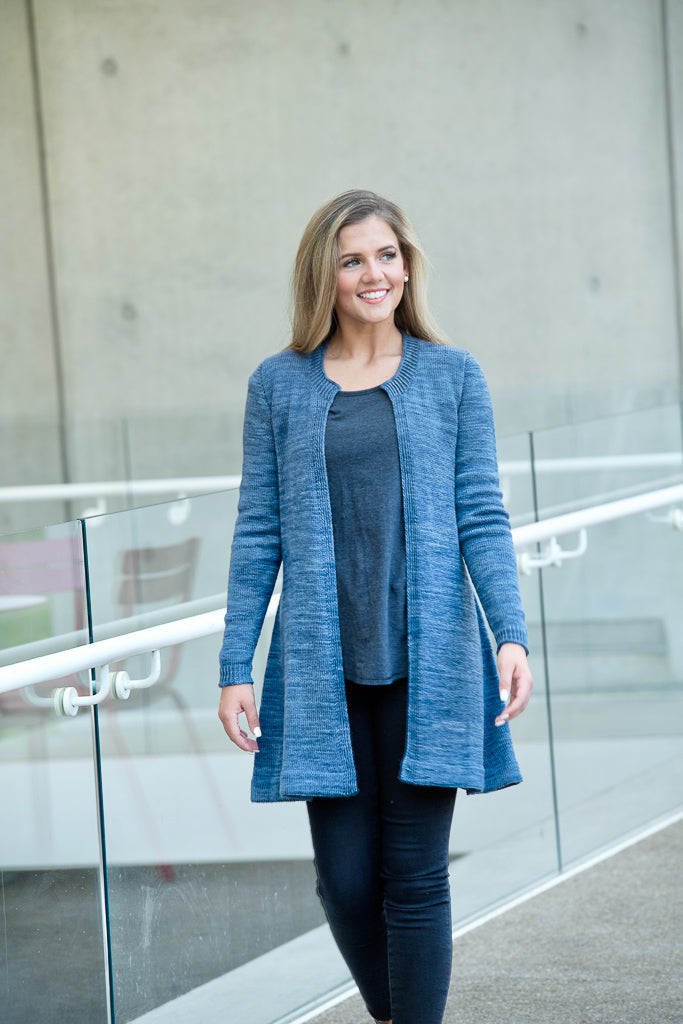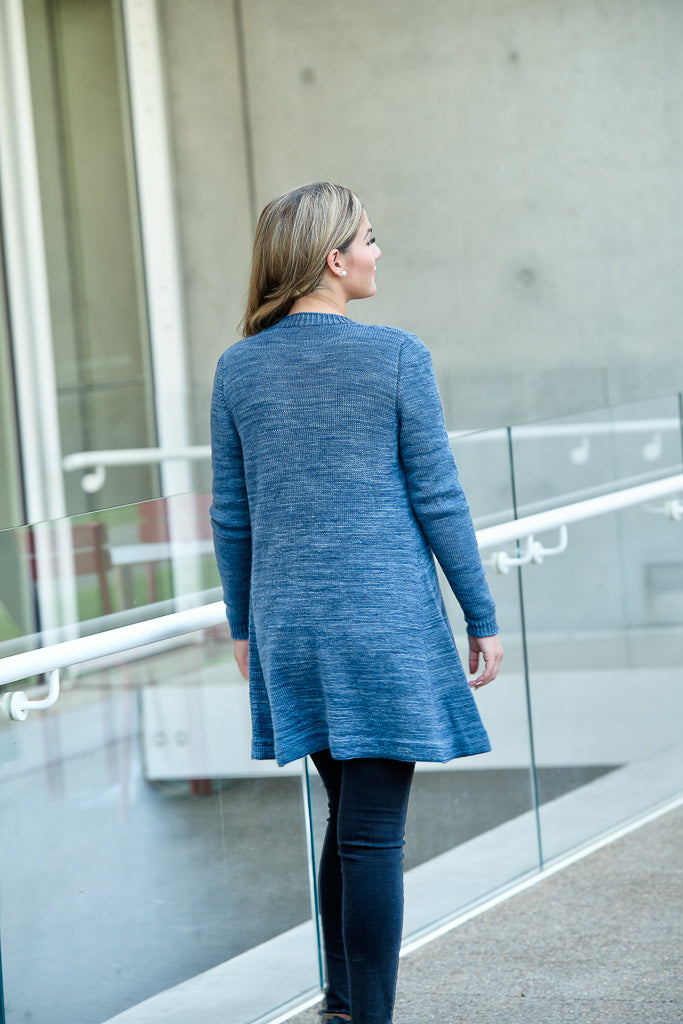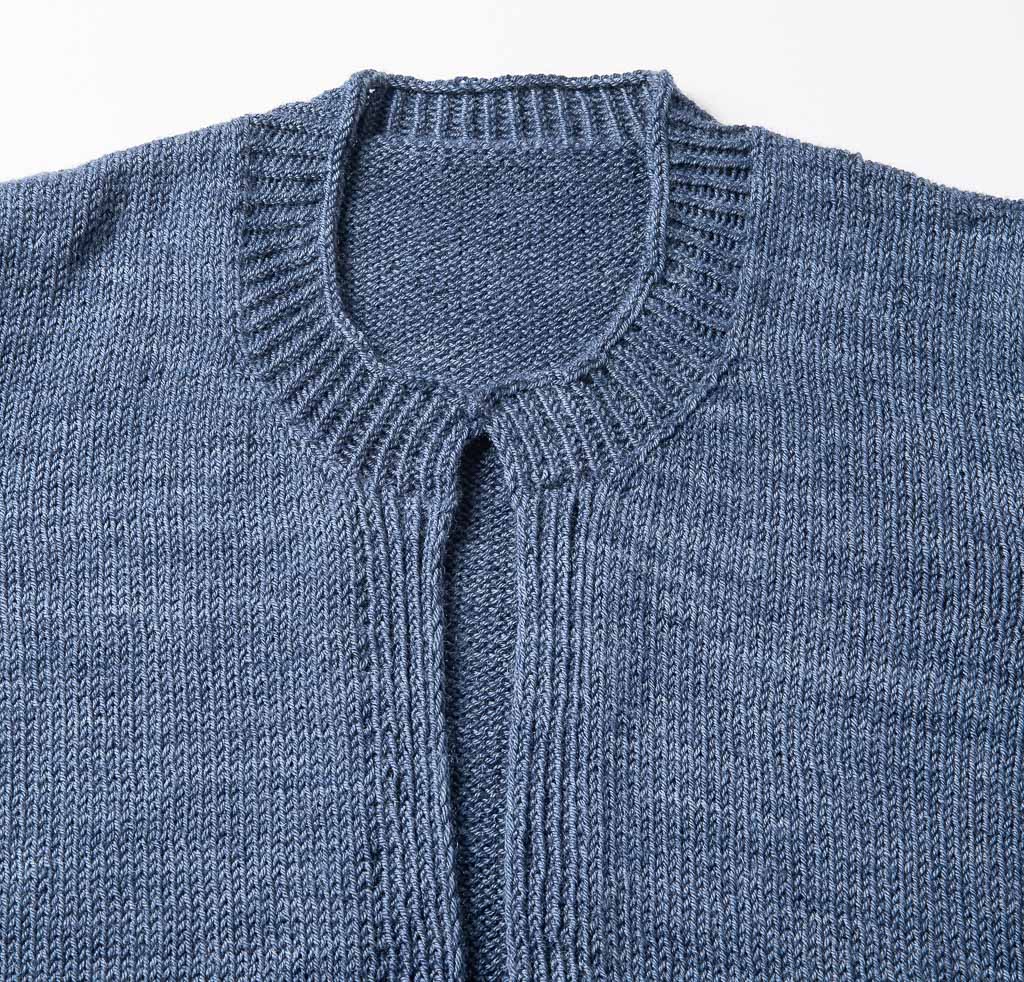 Sample Yarn and Colorway:
Our sample was knit in Miss Babs Katahdin in the Stowaway colorway.
What You'll Need:
You'll need 1-2 skeins of Katahdin, depending on your size, to complete this project. Choose the original colorway below − or try another color!
Pattern:
You can purchase the pattern for Beach Trip directly from the designer on Ravelry. All patterns are sold separately and not included with the purchase of yarn.
Recommended Yarns
Select the yarn you would like to use for this project by clicking below - then click Add to cart
Project Gallery
Projects by Yarn Type
Find the perfect project for your yarn.
Projects by Project Type
Browse by shape and style.
Projects by Collection
See our seasonal collections.