Cascara
Designed by Jennifer Weissman
Cascara was inspired by the Cascara Buckthorn tree of the Pacific Northwest, an area renowned for its lush forests. This wrap features a lovely and easy-to-memorize chevron lace that echoes the tree's deeply veined leaves. Knitted in fingering-weight Yummy 2-Ply, Cascara is a long, wide rectangle that showcases a gradient set and one coordinating color. Each of the gradient colors is used to knit one band of lace, so that the colors gently evolve along the length of the wrap. A coordinating color is used for the garter borders at the beginning and end of the piece, as well as the rippling garter ridges between each of the gradient bands. The finished piece is stunning as either a wrap or a scarf, with softly shifting bands of color and texture that are bound to turn heads!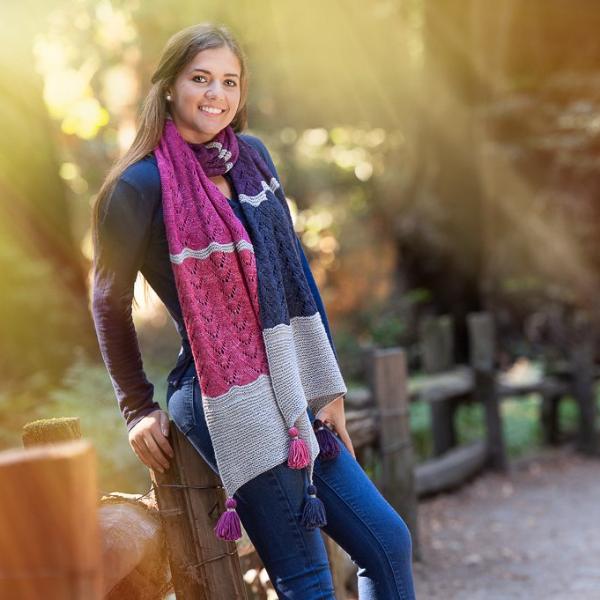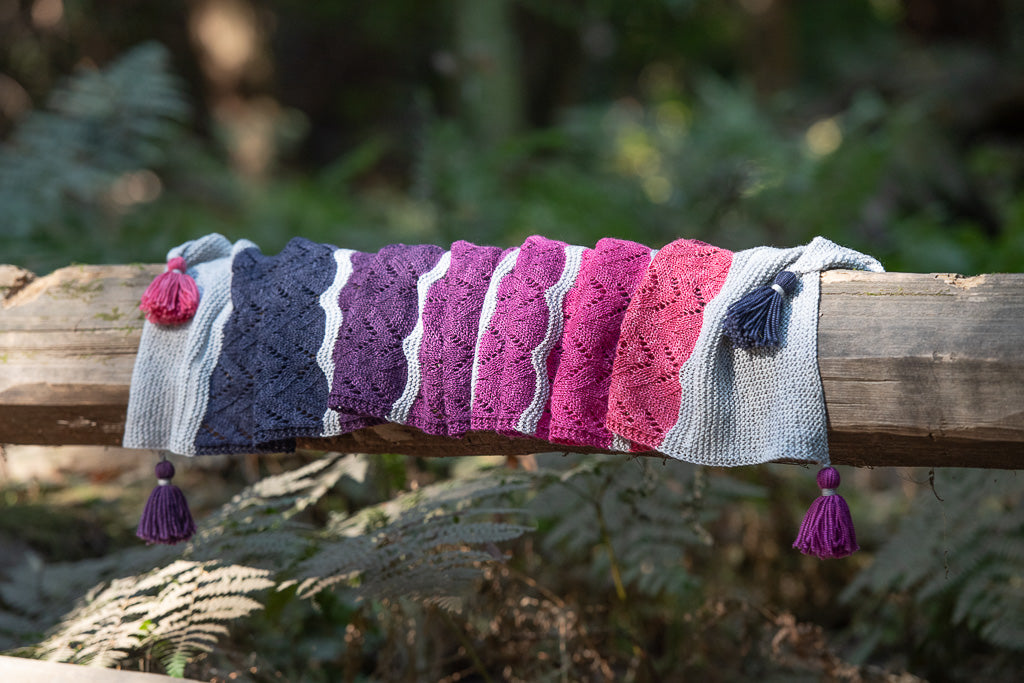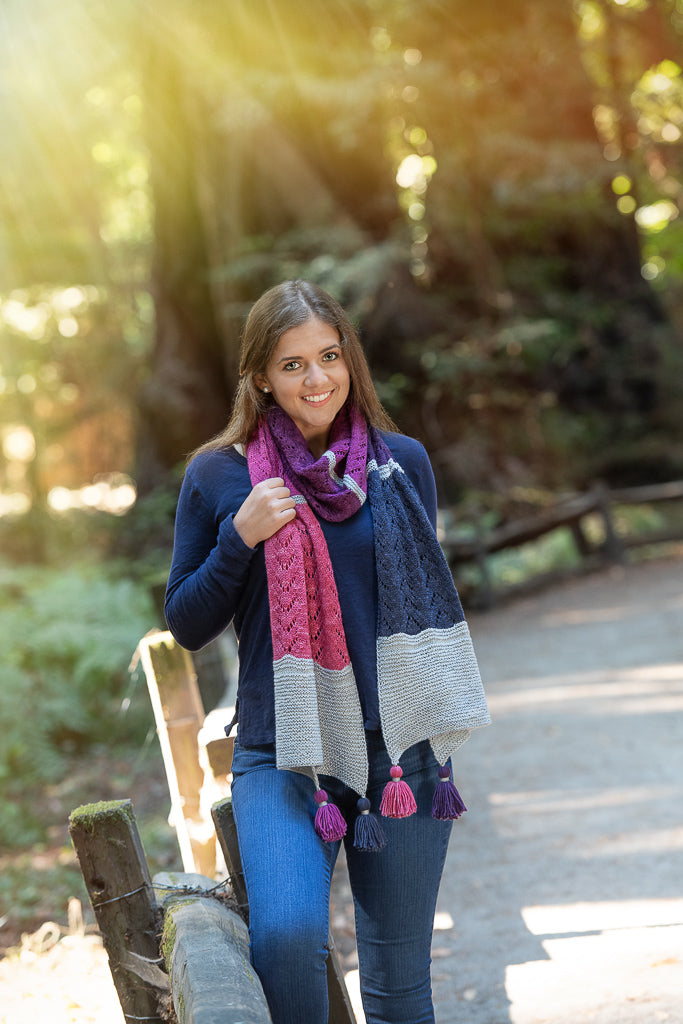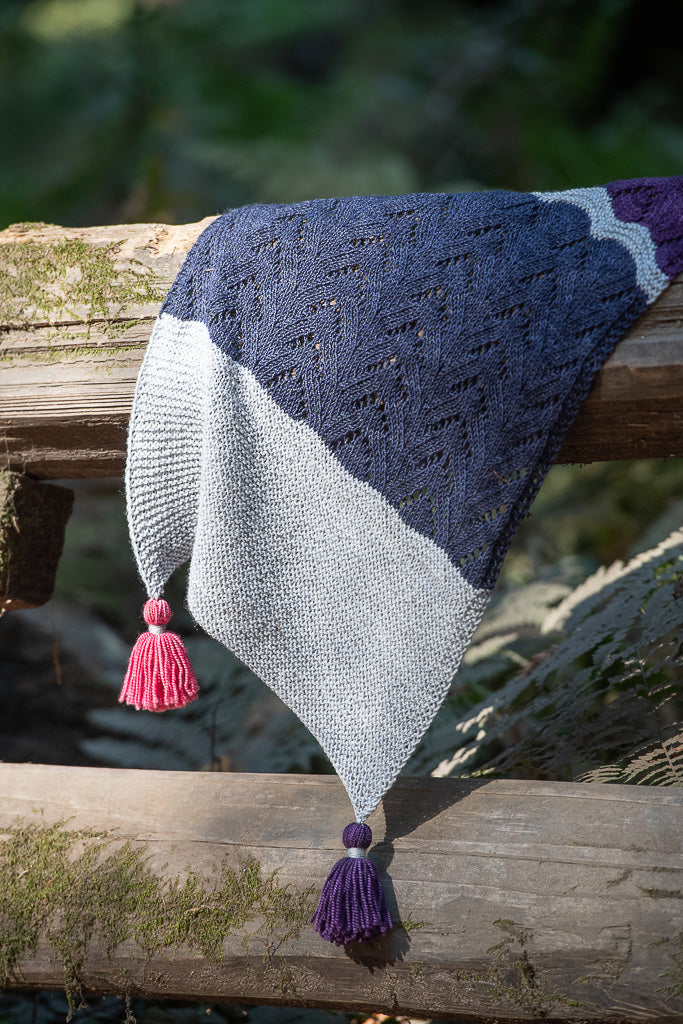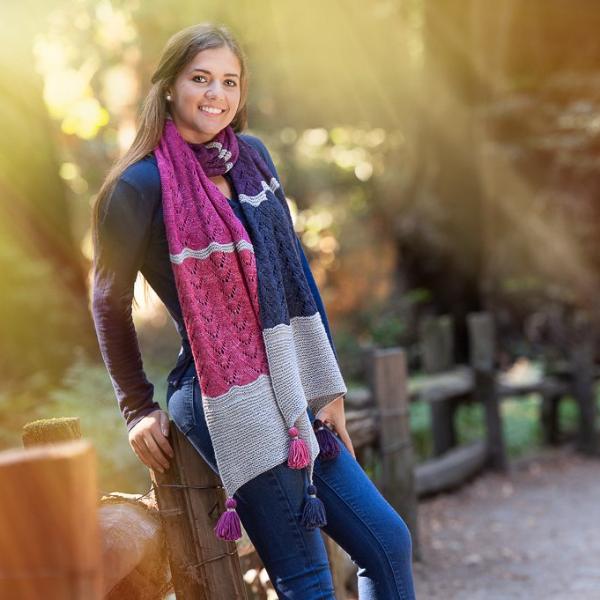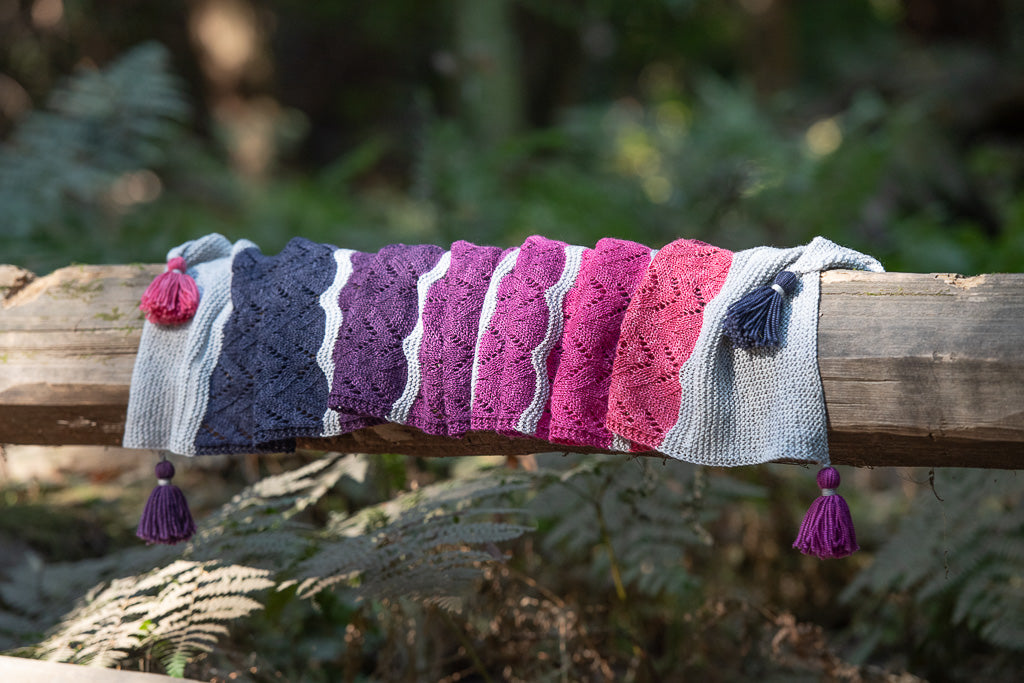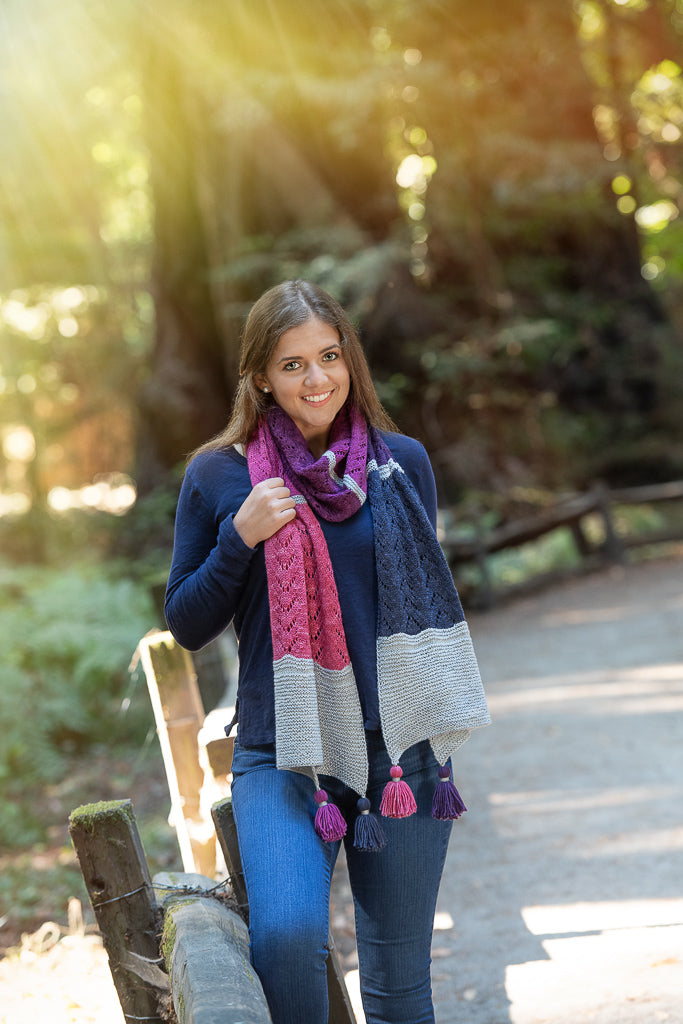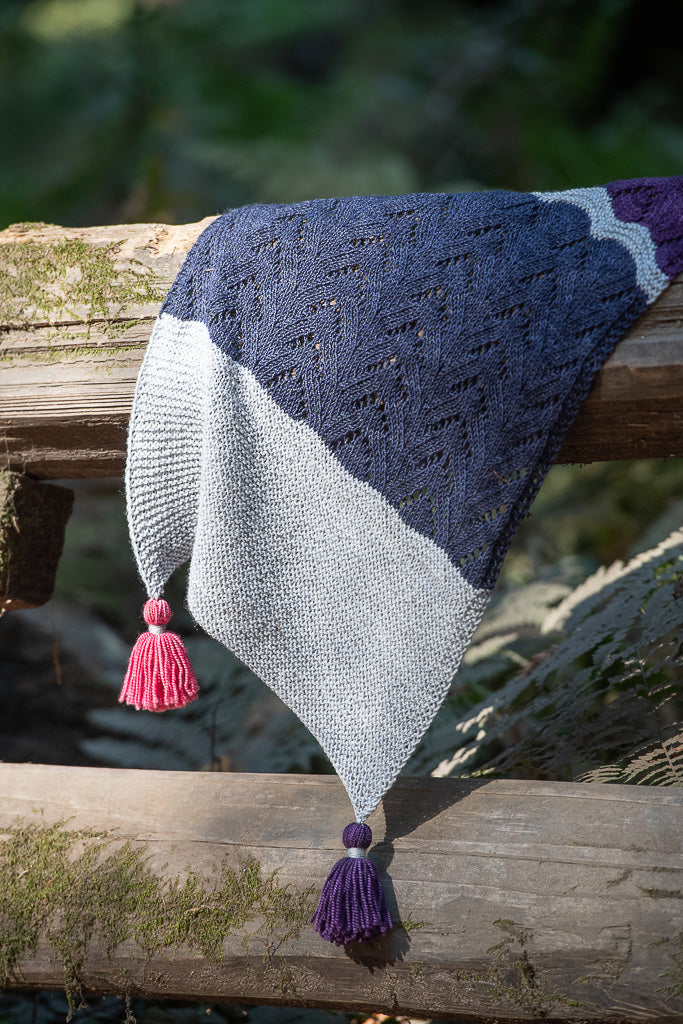 Sample Yarn and Colorway:
Our sample was knit in one Miss Babs Gradient Set in Cascara and Yummy 2-Ply in the Quicksilver colorway.
What You'll Need:
You'll need one Gradient Set and one skein of Yummy 2-Ply to complete this project. Choose the original colorway below − or try another color combination!
Pattern:
You can purchase the pattern for Cascara directly from the designer on Ravelry. All patterns are sold separately and not included with purchase of yarn.
Recommended Yarns
Select the yarn you would like to use for this project by clicking below - then click Add to cart
Project Gallery
Projects by Yarn Type
Find the perfect project for your yarn.
Projects by Project Type
Browse by shape and style.
Projects by Collection
See our seasonal collections.