Coastal Highway
Designed by Lisa Ross
From soft blue waters to towering redwoods to blossoming wildflowers—there's no end to what you will see driving along the Pacific Coast Highway. This wrap calls to mind the beauty of west coast nature with the relaxing rhythm of a breezy getaway. Worked on the bias, this wrap creates lovely drape with colorful impact that is as fun to knit as it is to wear.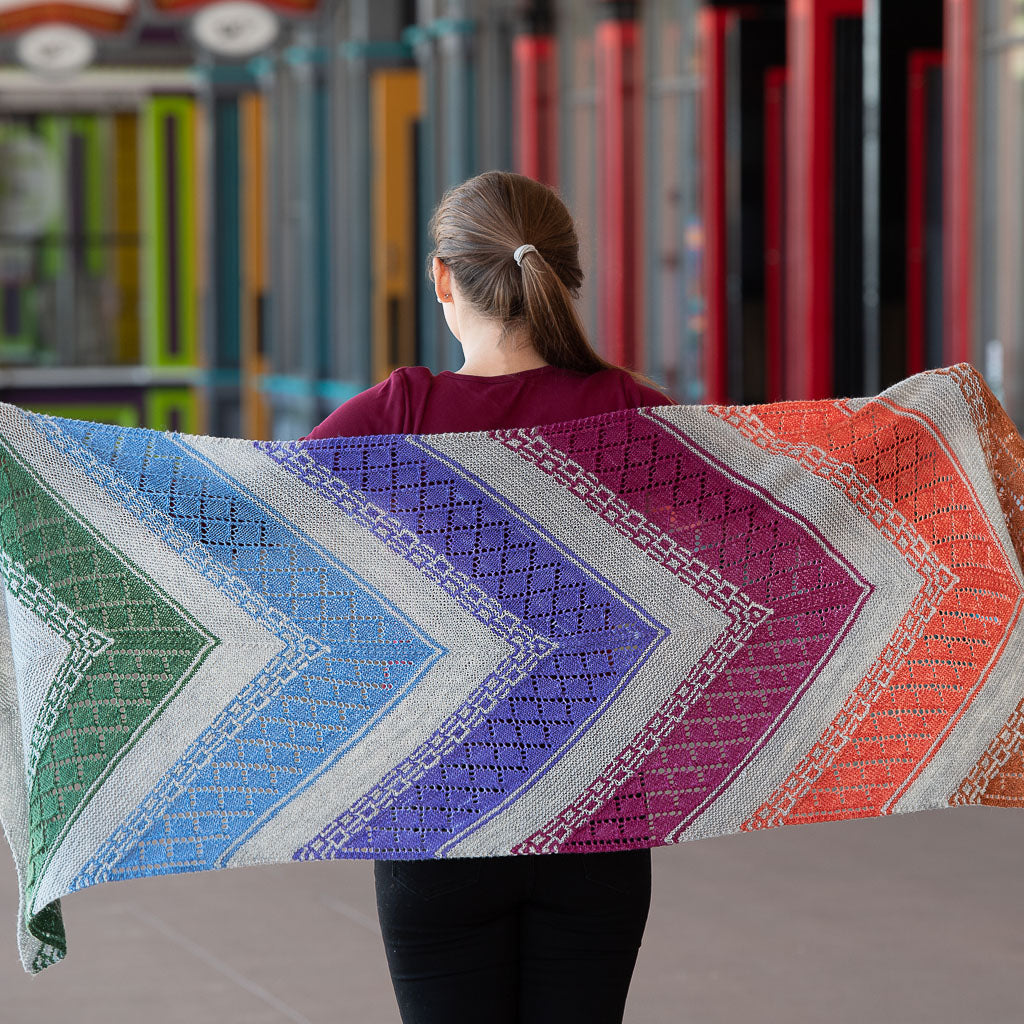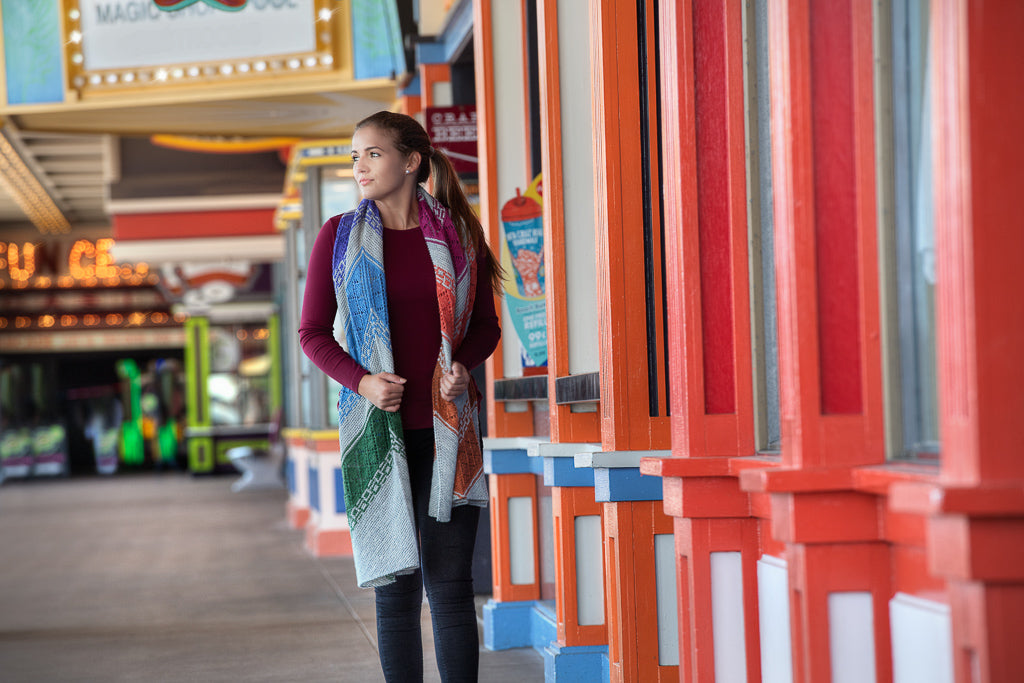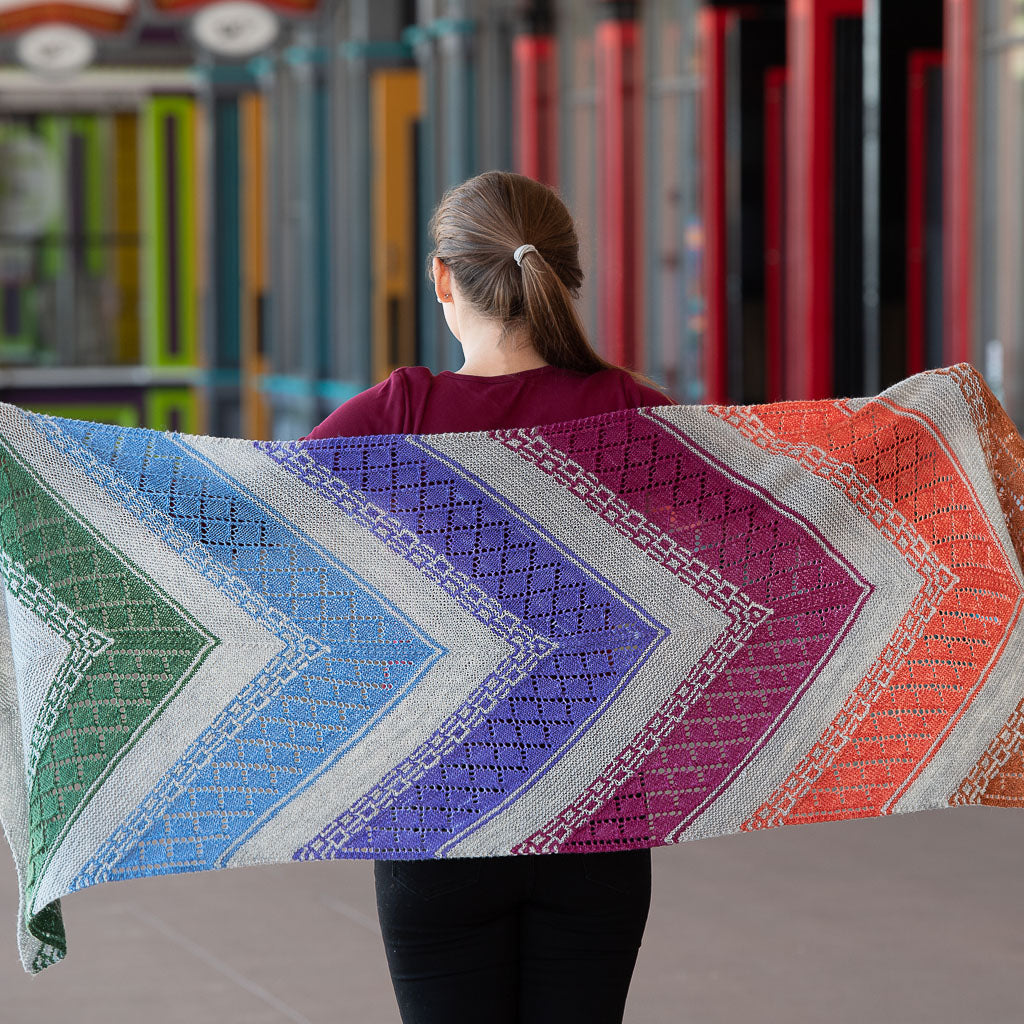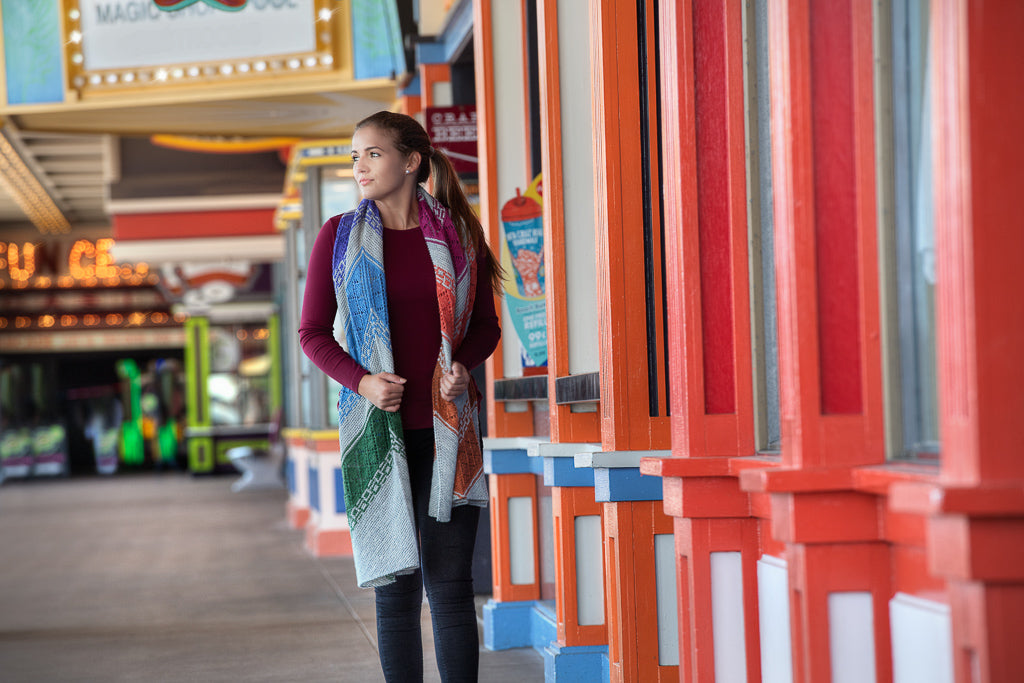 Sample Yarn and Colorway:
Our sample was knit in one Miss Babs Gradient Set in Coastal Highway and two skeins of Yummy 2-Ply in the Frozen colorway.
What You'll Need:
You'll need one Gradient Set and two skeins of Yummy 2-Ply to complete this project. Choose the original colorway below − or try another color combination!
Pattern:
You can purchase the pattern for Coastal Highway directly from the designer on Ravelry. This pattern is also available on LoveCrafts. All patterns are sold separately and not included with purchase of yarn.
Recommended Yarns
Select the yarn you would like to use for this project by clicking below - then click Add to cart
Project Gallery
Projects by Yarn Type
Find the perfect project for your yarn.
Projects by Project Type
Browse by shape and style.
Projects by Collection
See our seasonal collections.