Conewago
Designed by Elizabeth Beach
The Iroquois word Conewago translates to "where the rapids meet." Designer Elizabeth Beach crosses the local Conewago Creek multiple times daily, and it is always a pleasure to hear its burbling music, enjoy its changing habitat, and watch the wildlife drawn to it. This boxy tunic has dropped shoulders with a textured yoke, split hem, and cuffs. It also sports a lace panel on the back for added interest, and lots of positive ease gives it a super comfortable fit.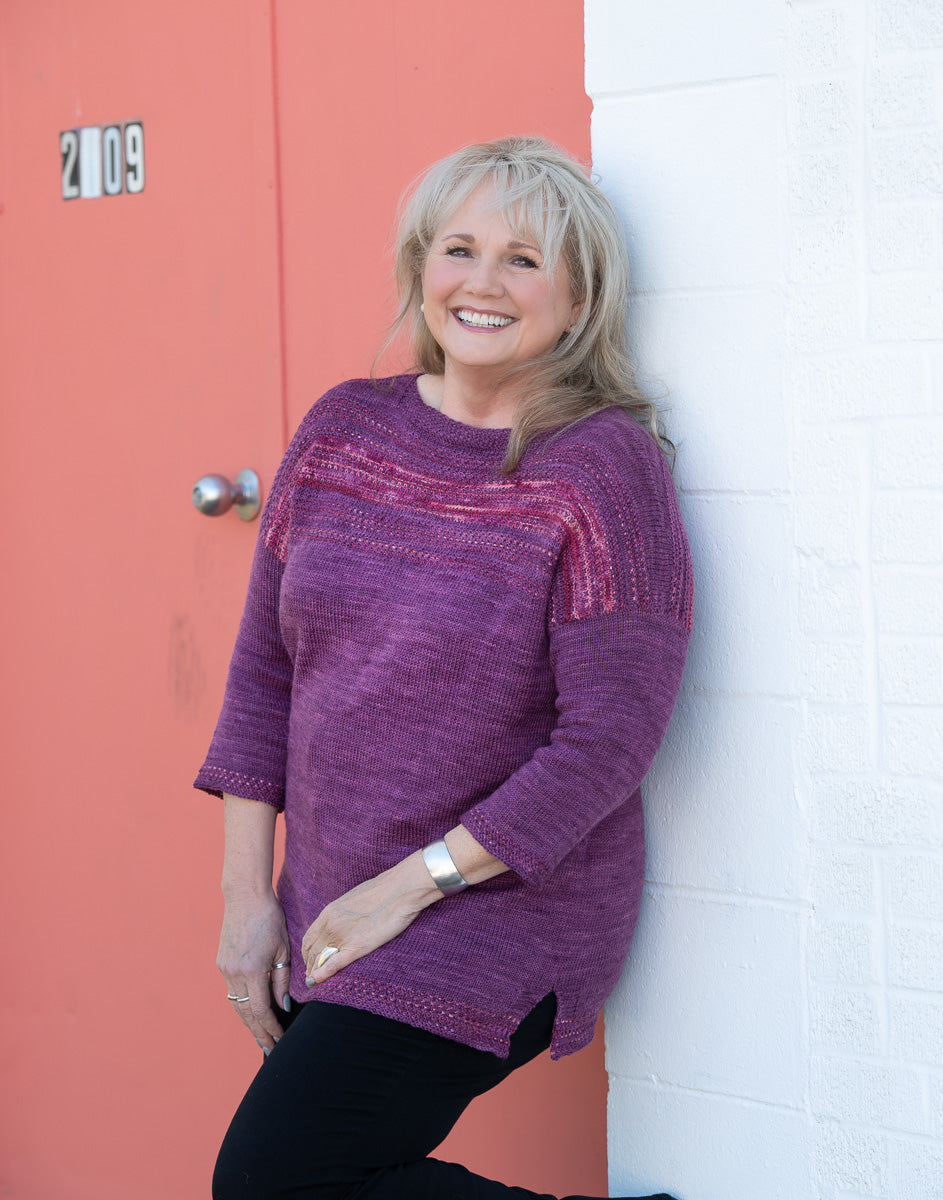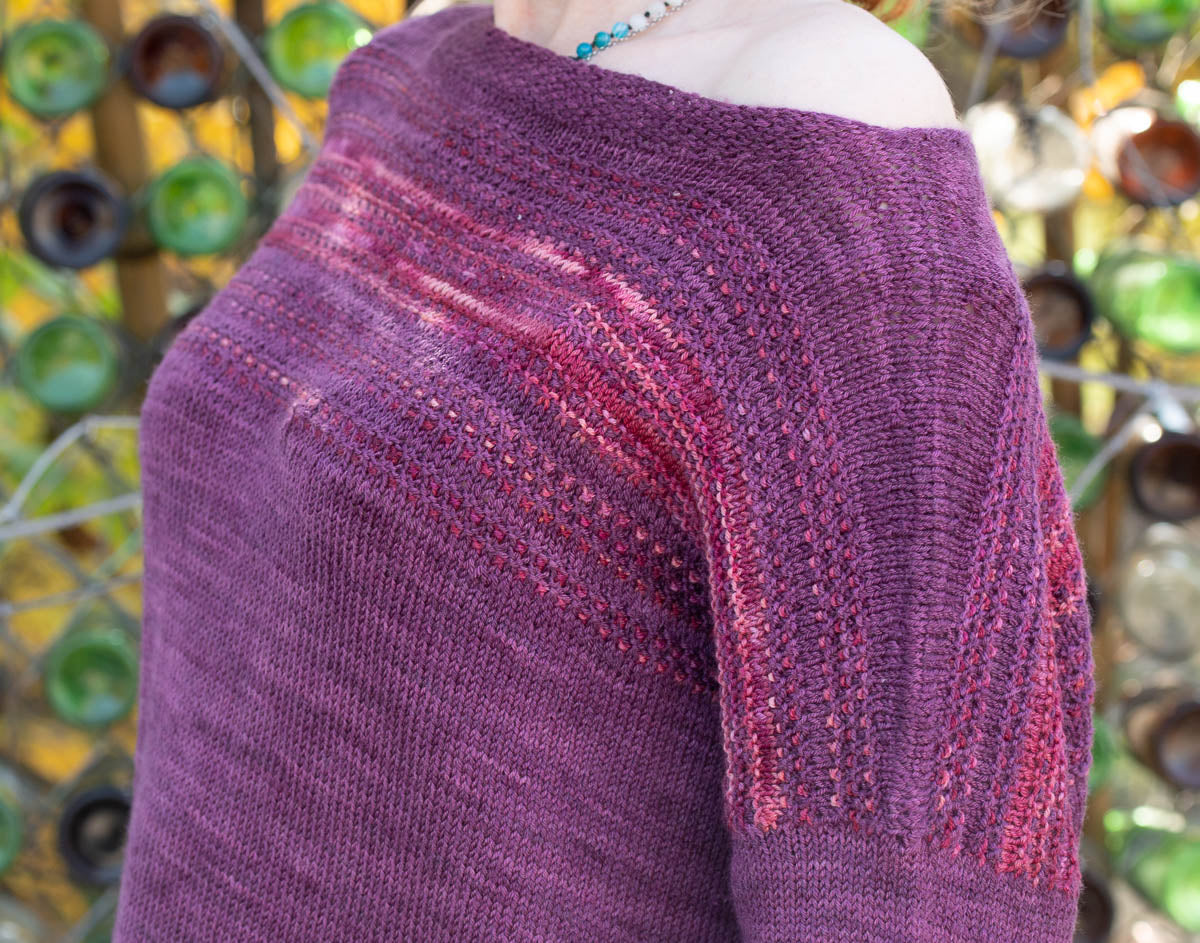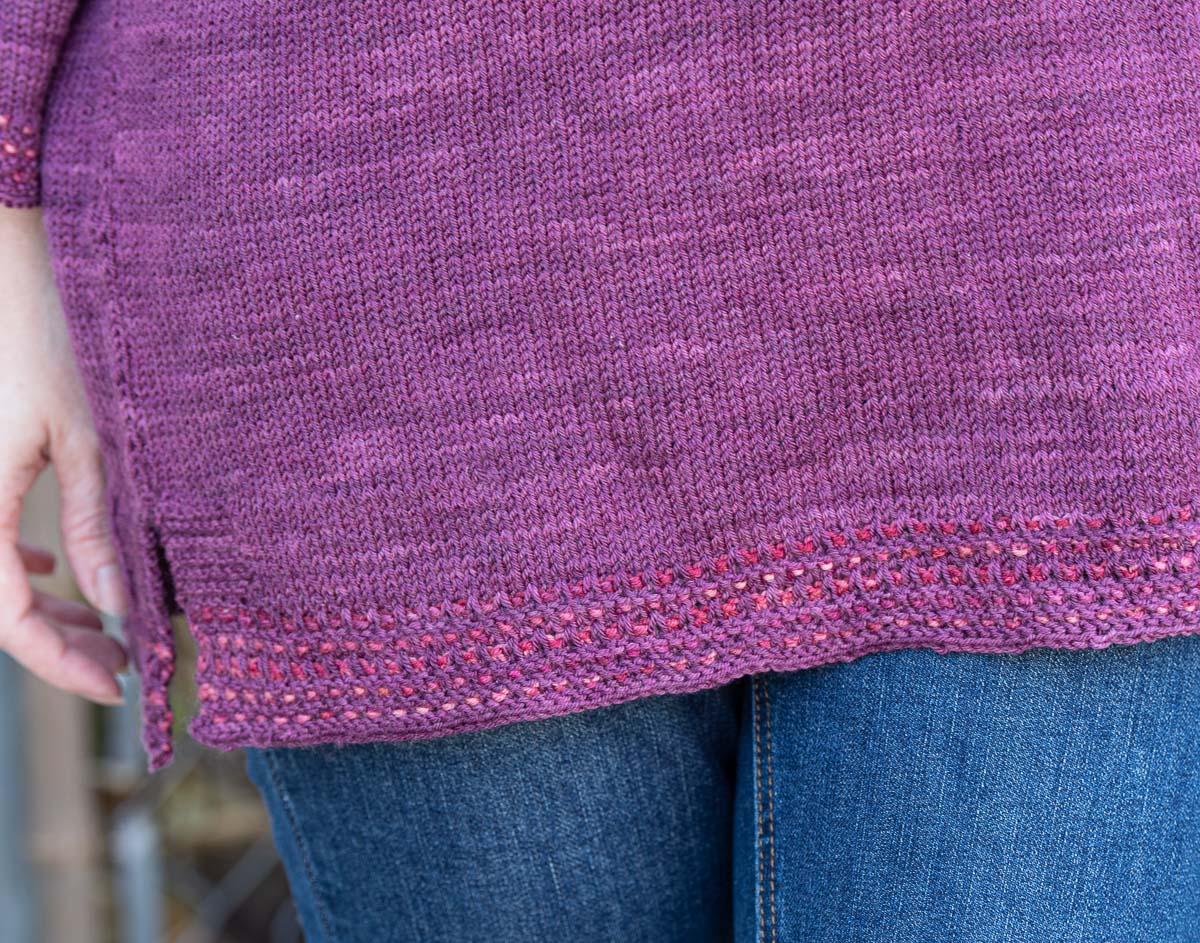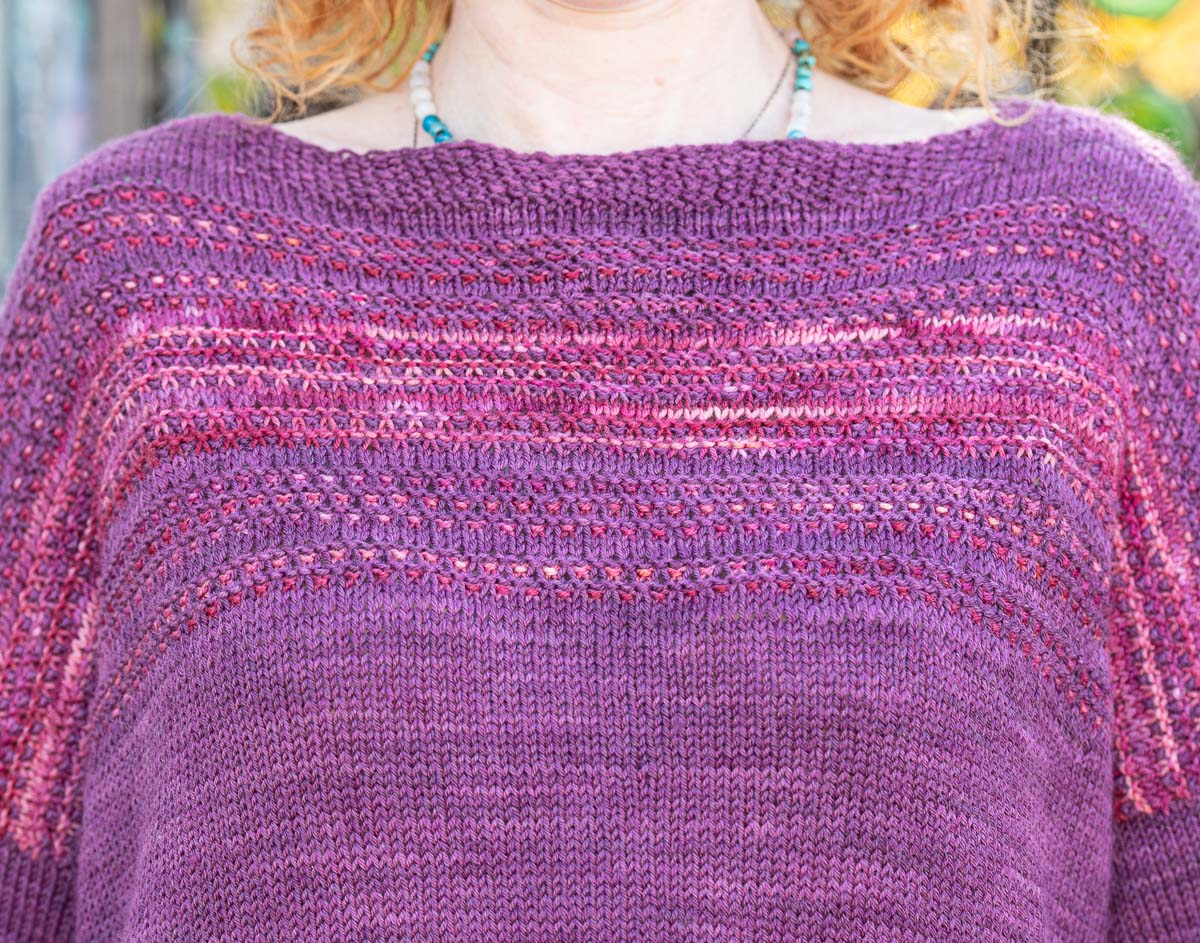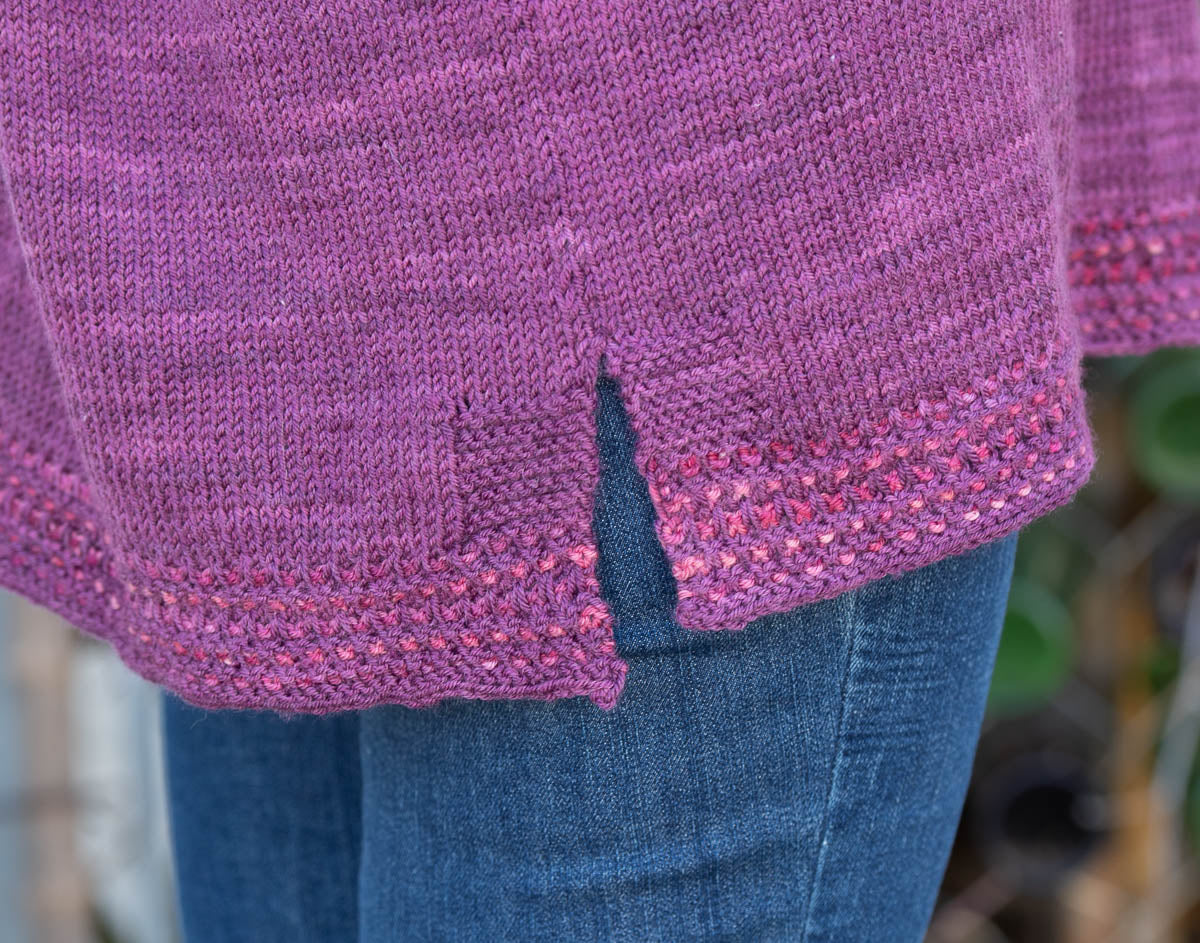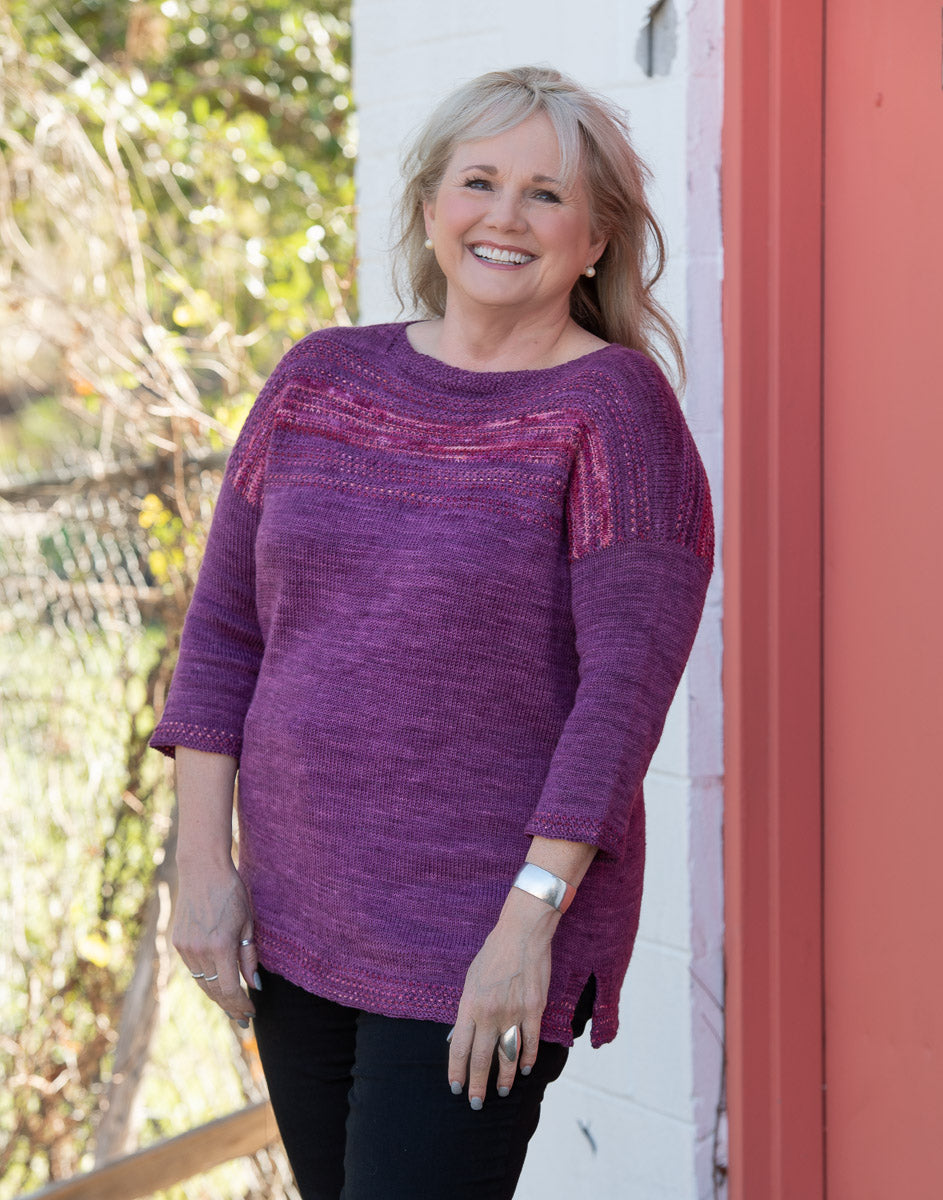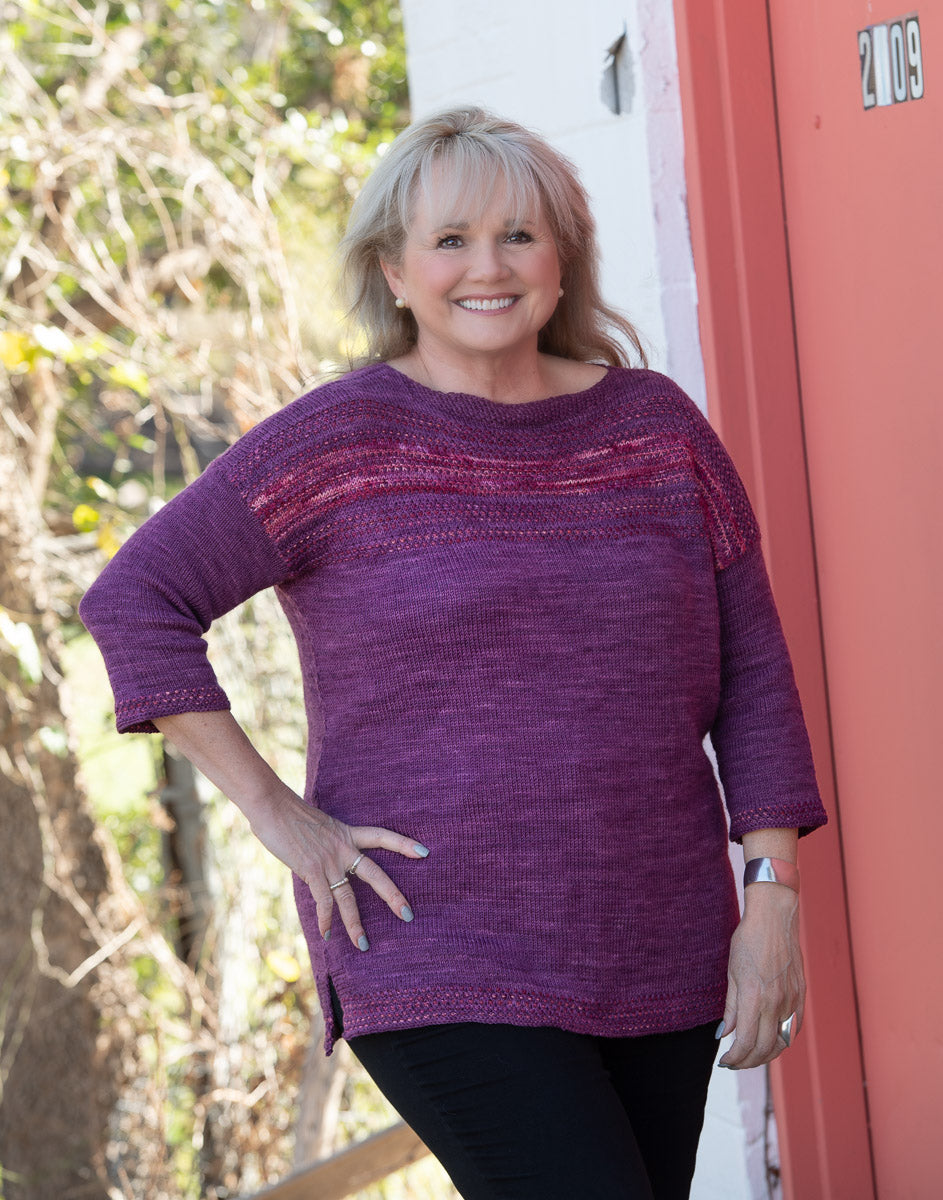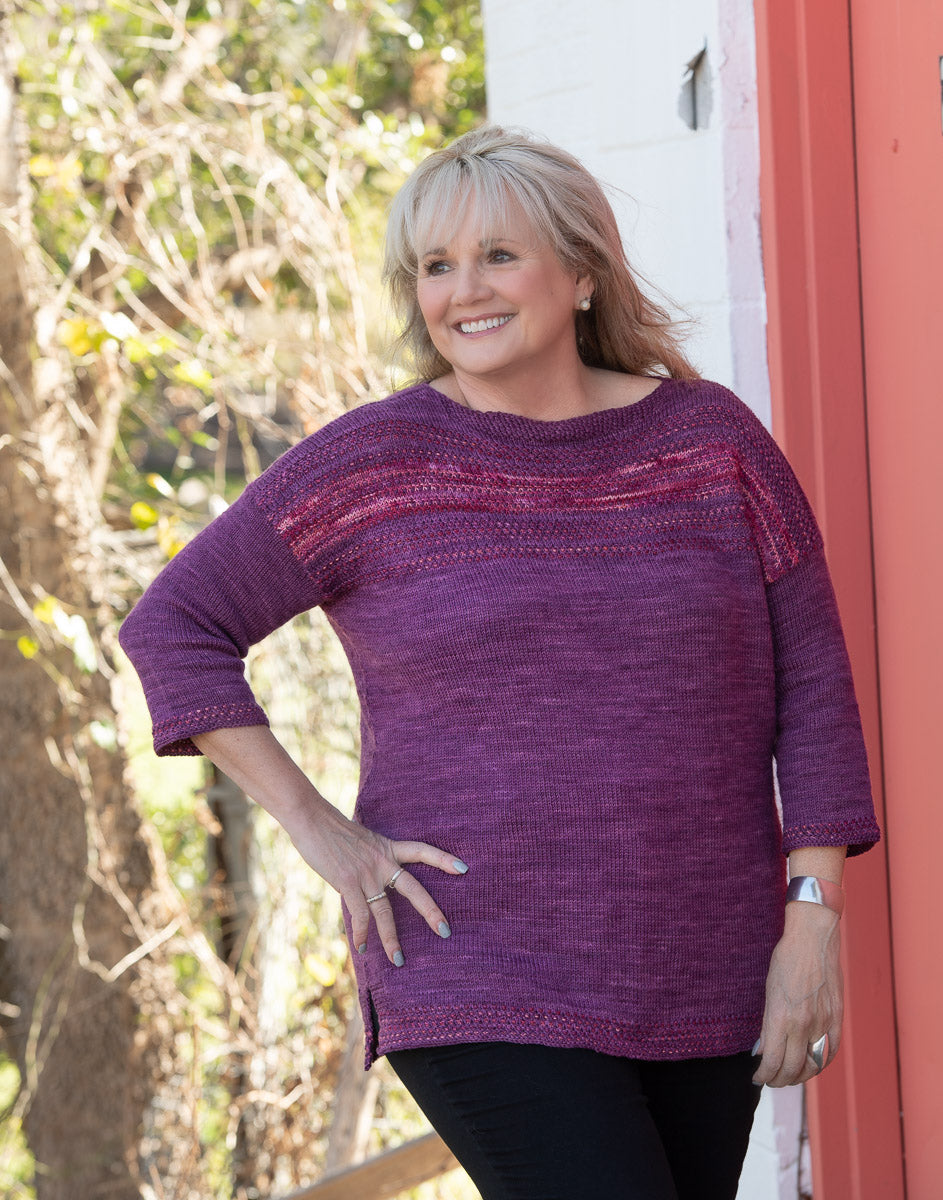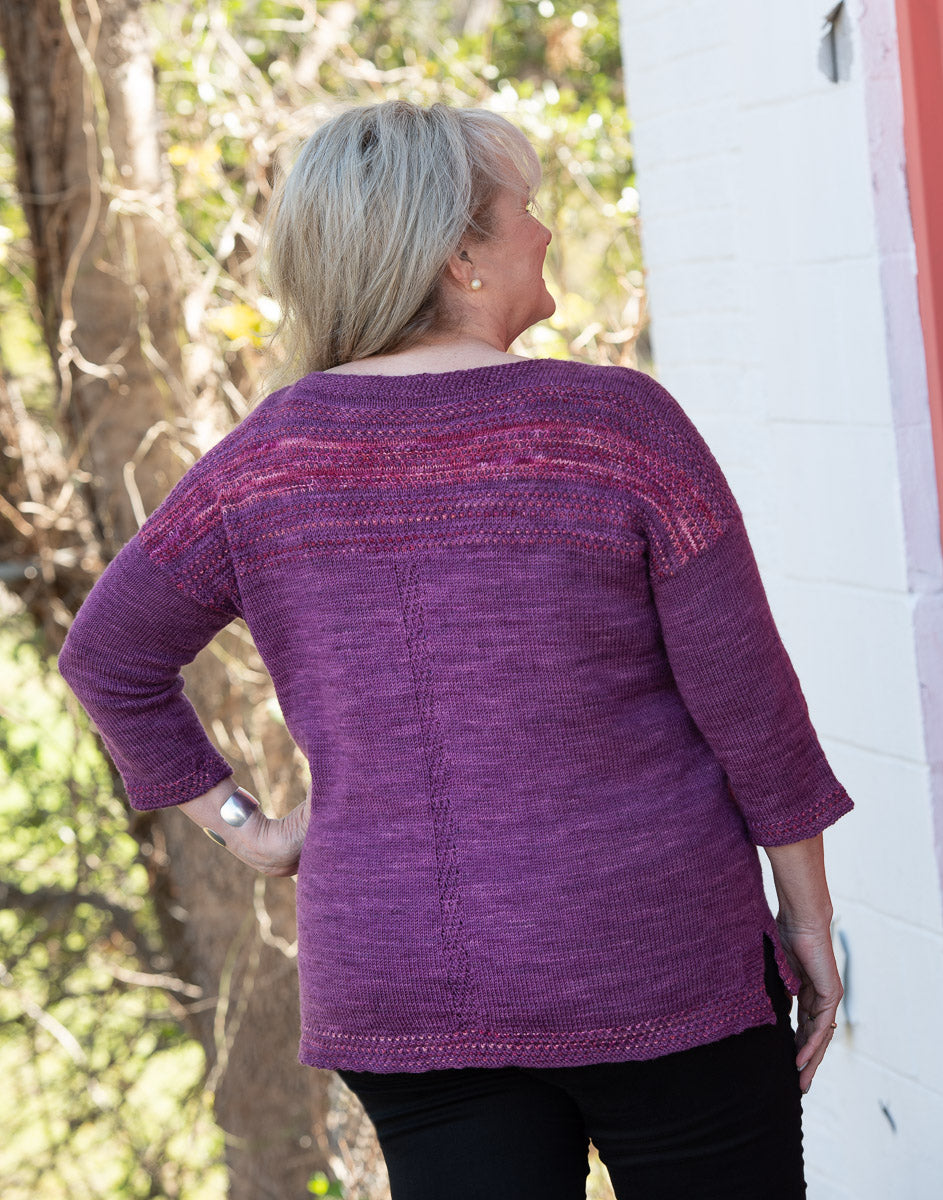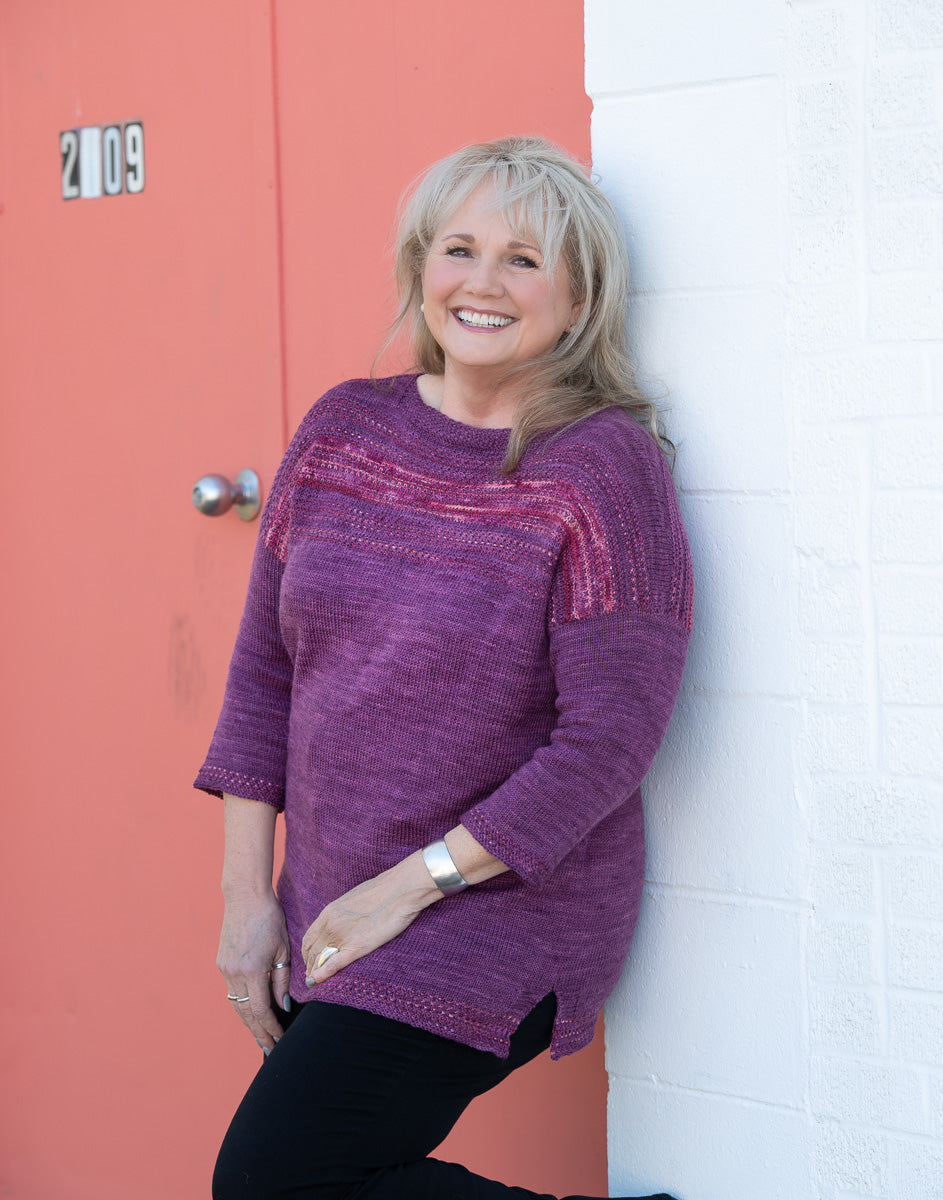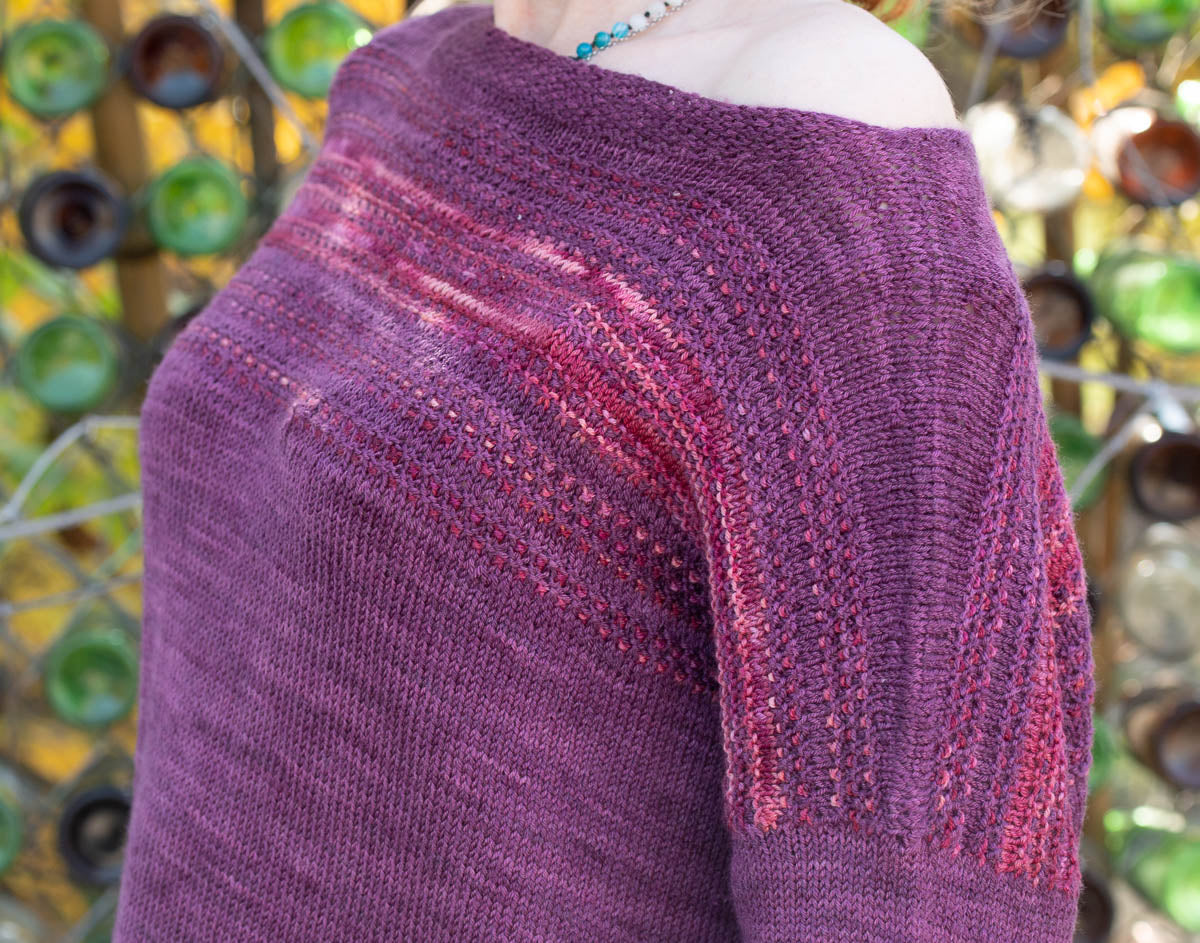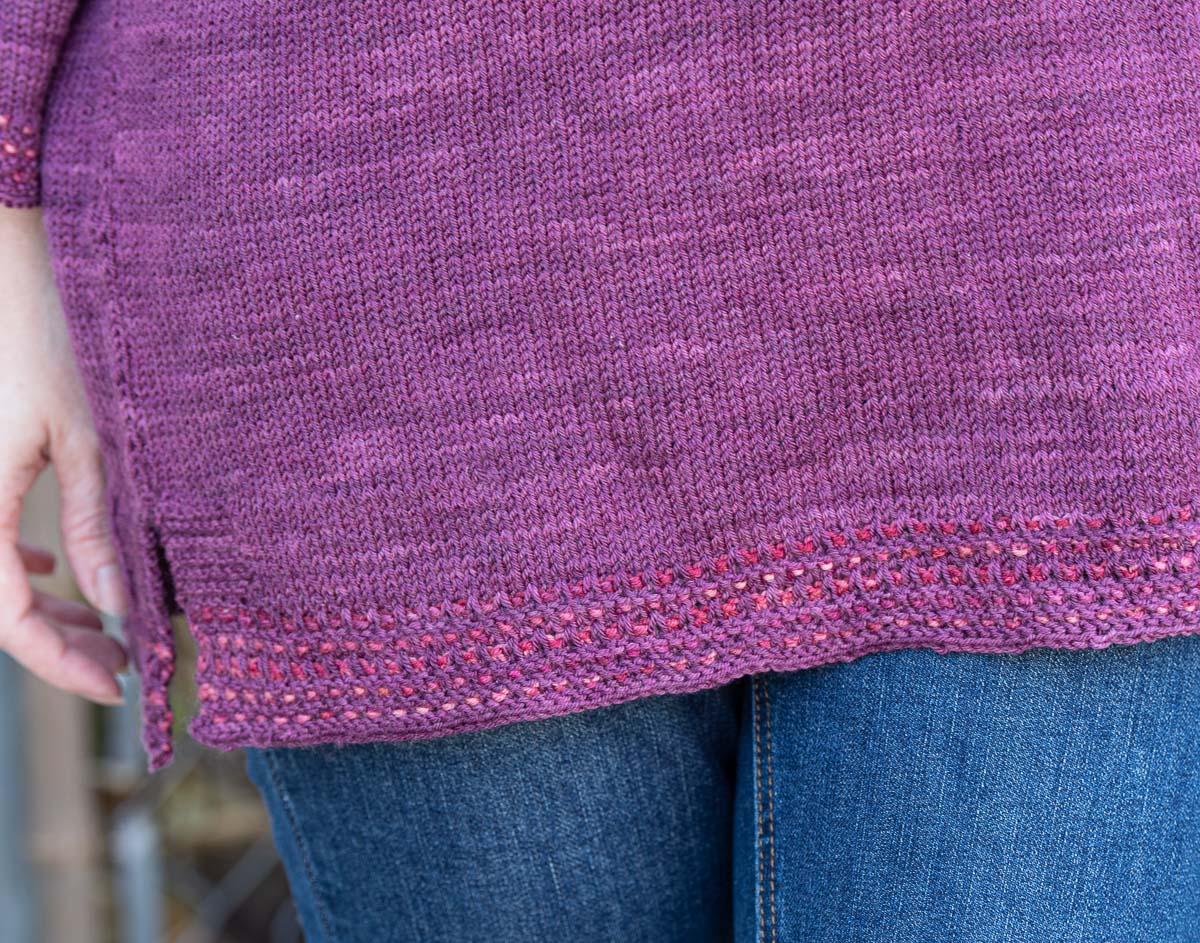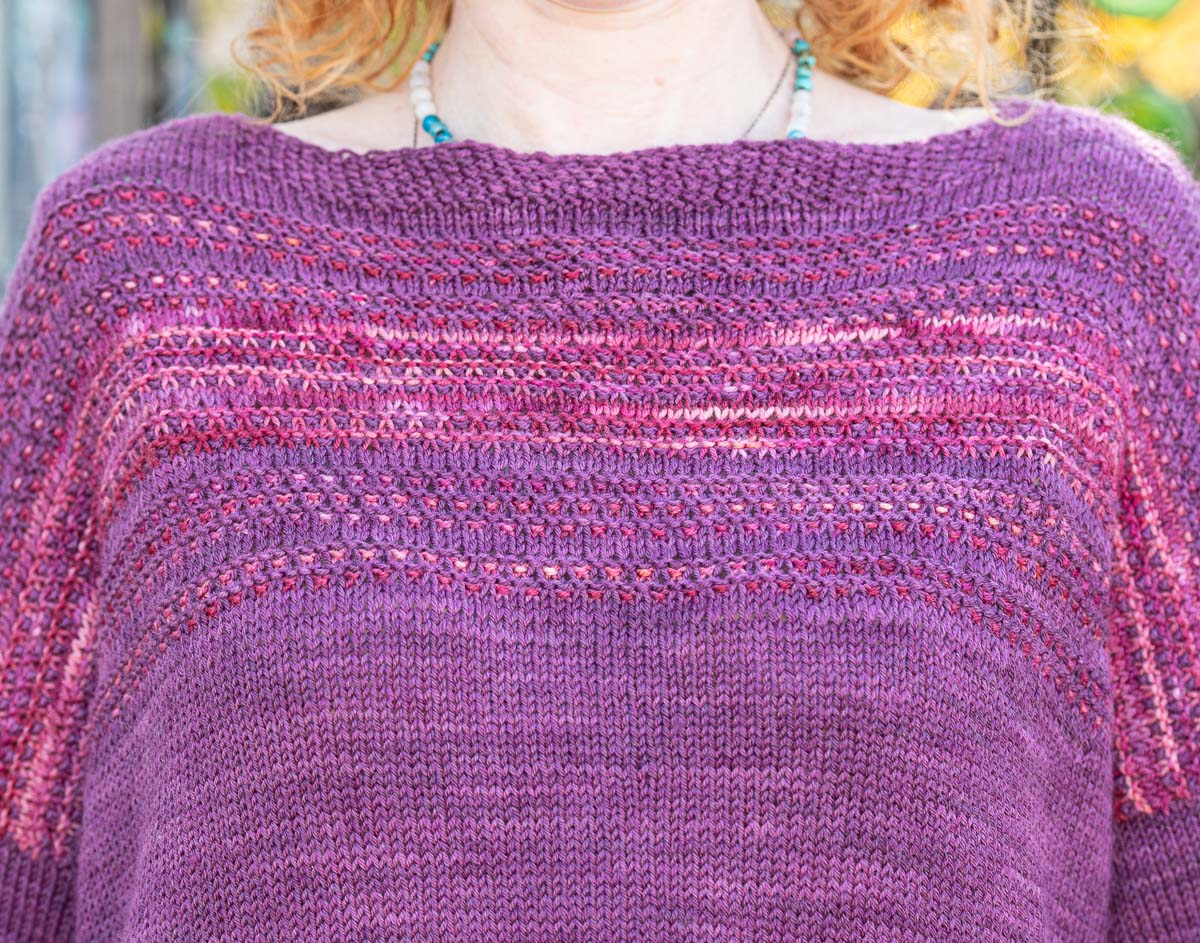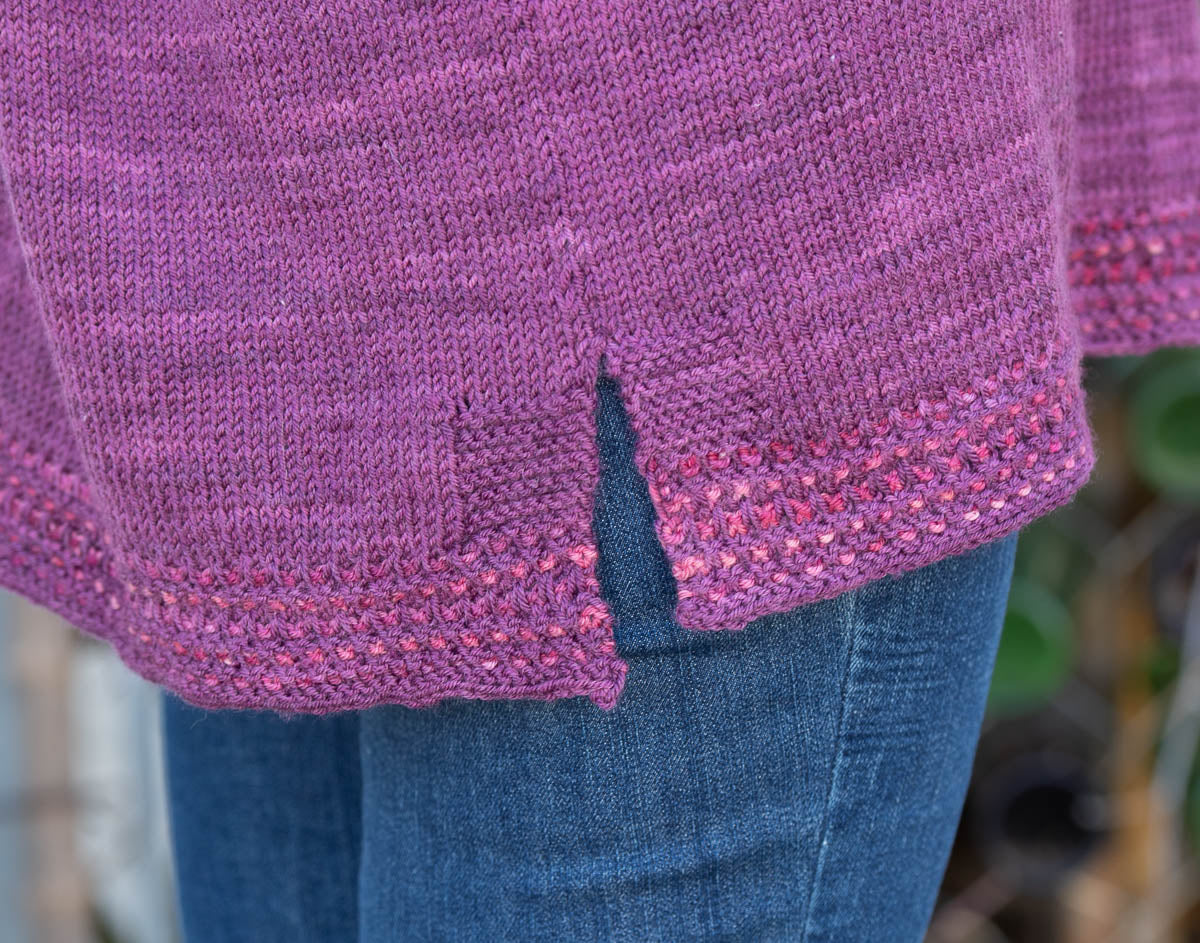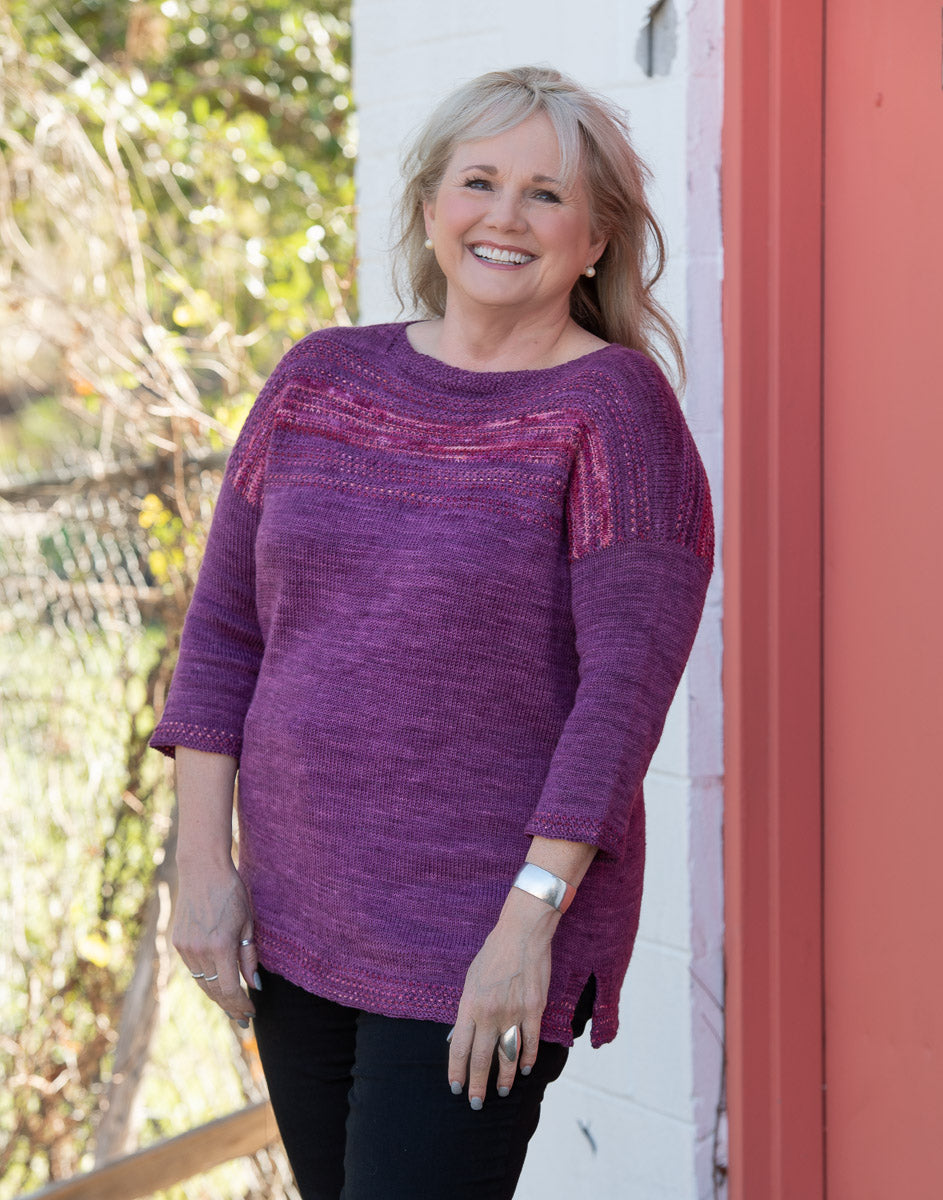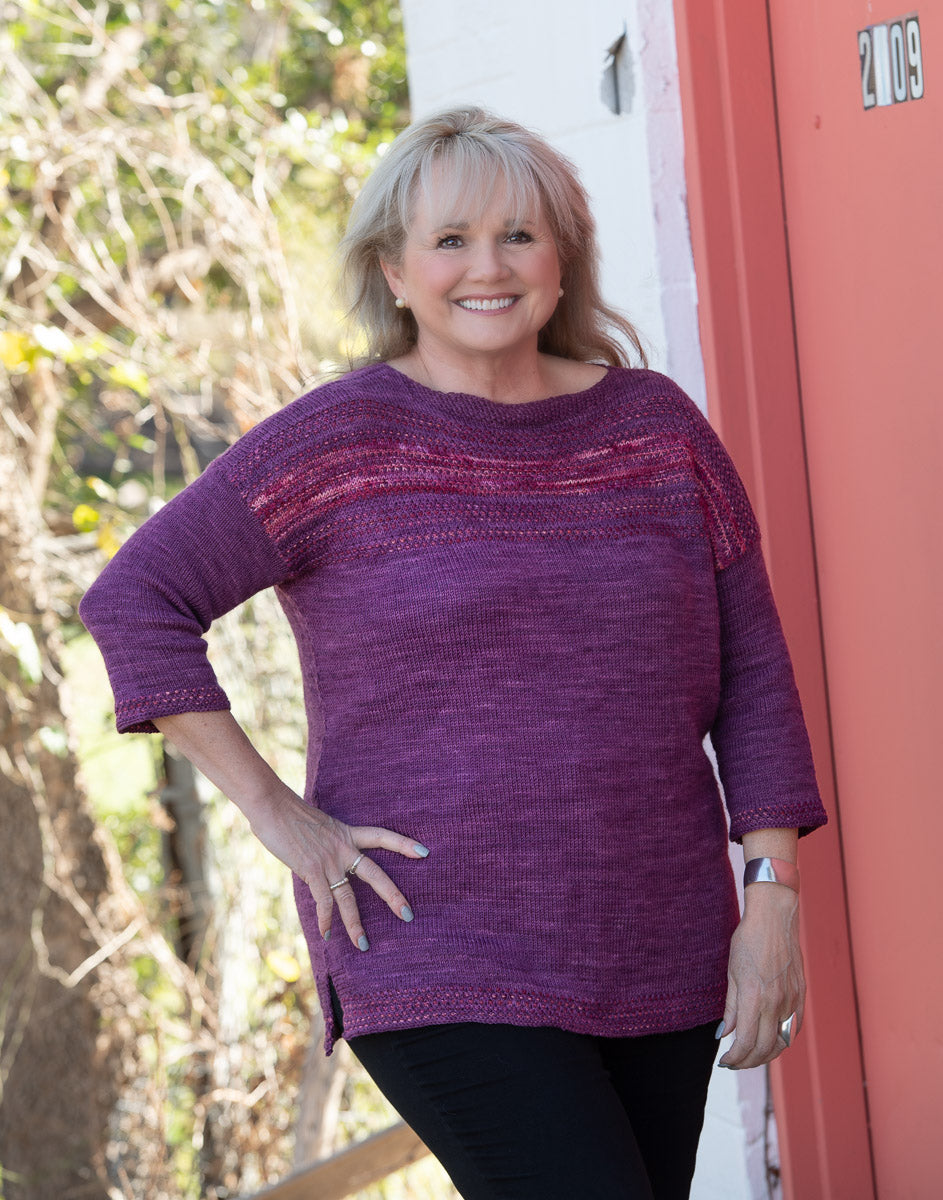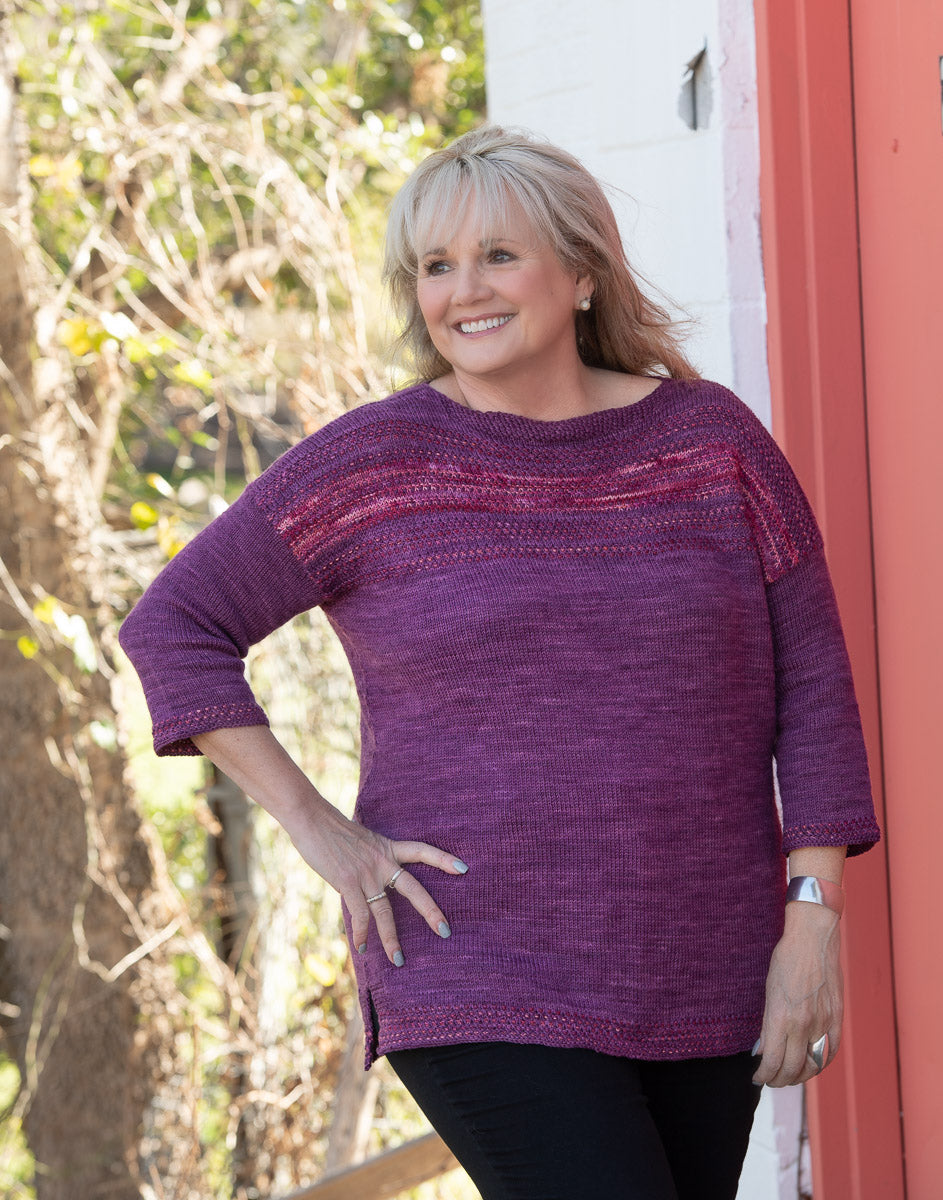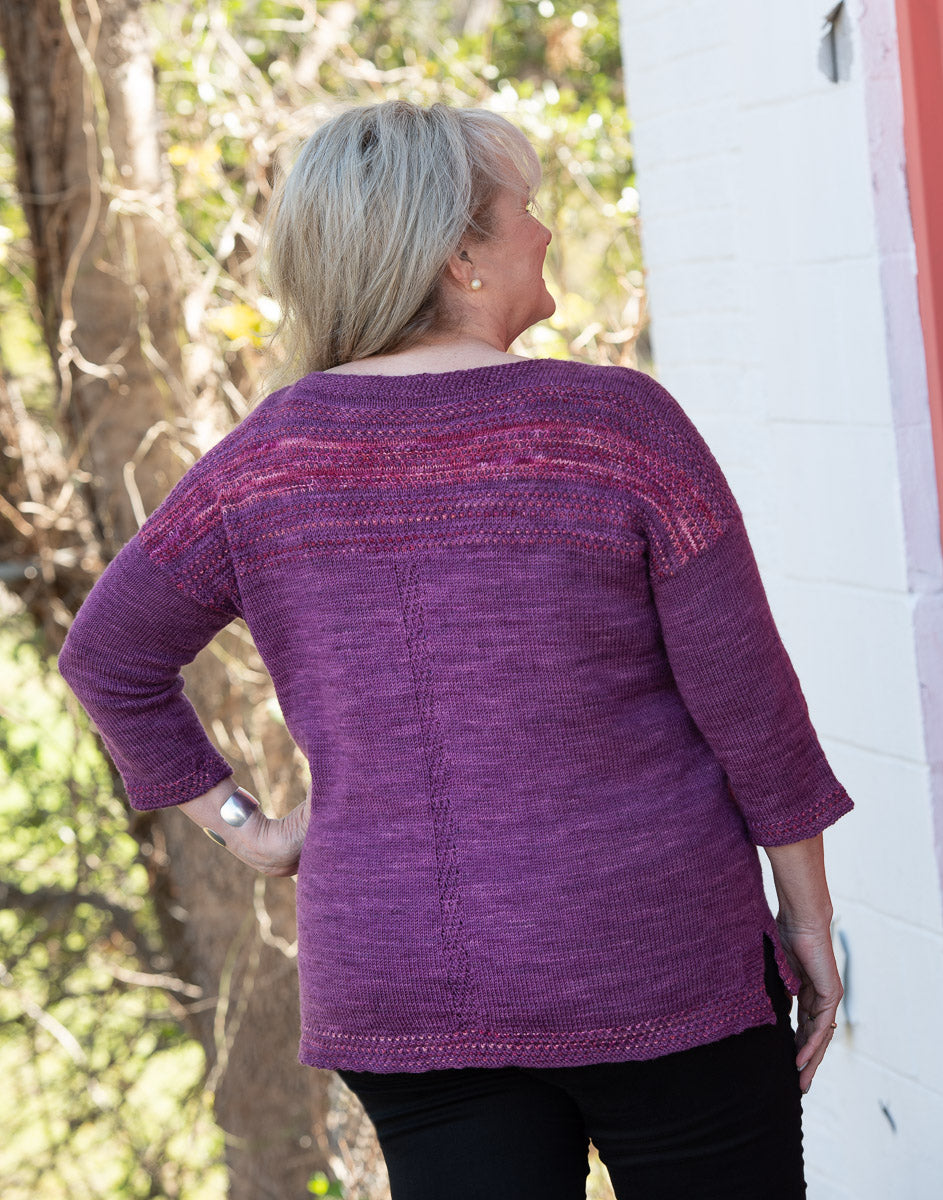 Sample Yarn and Colorway:
Our sample was knit in Miss Babs Tarte in the Wolfsbane and Meander colorways.
What You'll Need:
You'll need 3-5 skeins of Tarte in the main color, plus one skein in the contrast color, to complete this project. Choose the original colorway below − or try another color combination!
Pattern:
The Conewago pattern is available on Ravelry. All patterns are sold separately and not included with the purchase of yarn.
Recommended Yarns
Select the yarn you would like to use for this project by clicking below - then click Add to cart
Project Gallery
Projects by Yarn Type
Find the perfect project for your yarn.
Projects by Project Type
Browse by shape and style.
Projects by Collection
See our seasonal collections.