Garden Variety
Designed by Lisa K
Lisa writes: "Welcome to my gardening adventure! I don't have much of a green thumb, but when it comes to knitting I am never short of ideas! This was originally designed as a mystery wrap, but it is now available as a complete pattern. In this design, you will knit your way through the magical gardens of stitches, growing a rectangular wrap that is sure to become an heirloom piece for your wardrobe. Along the way, you will find unpredictable construction, colorful motifs, and simple techniques worked in unique ways. Symmetry mixes with asymmetry in this knitting wonderland and colors abound. I can't wait to explore the gardens with you!"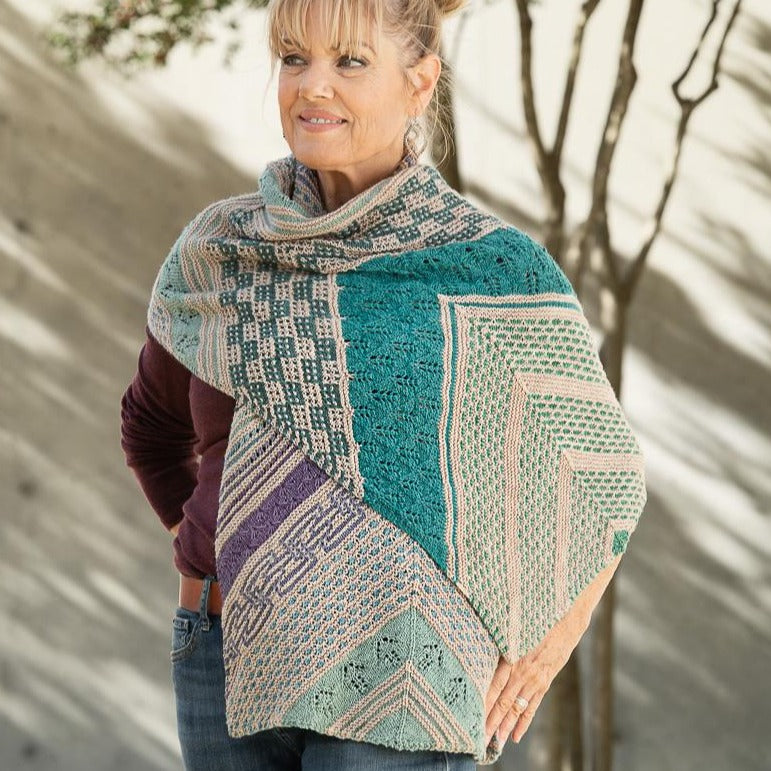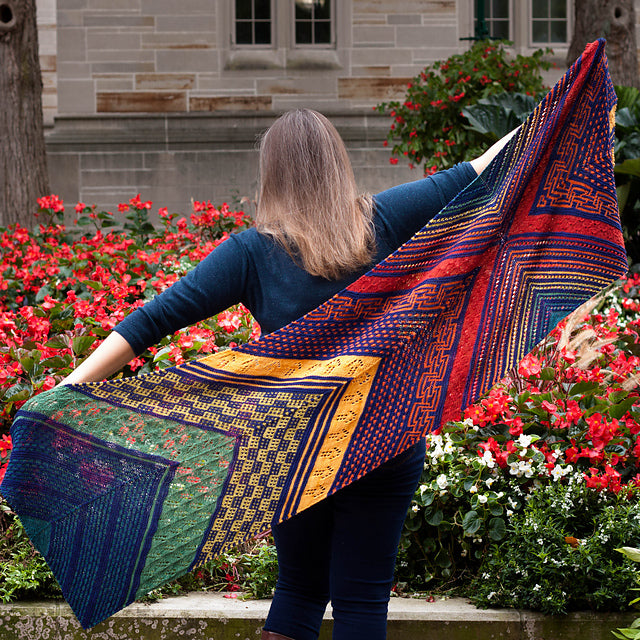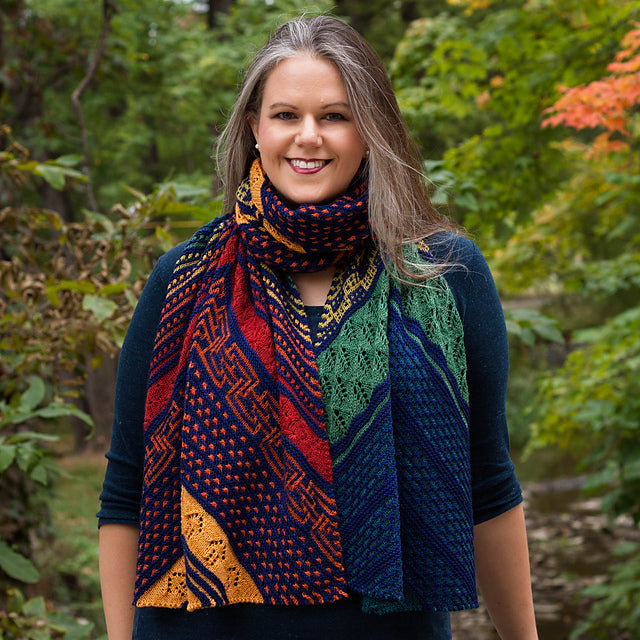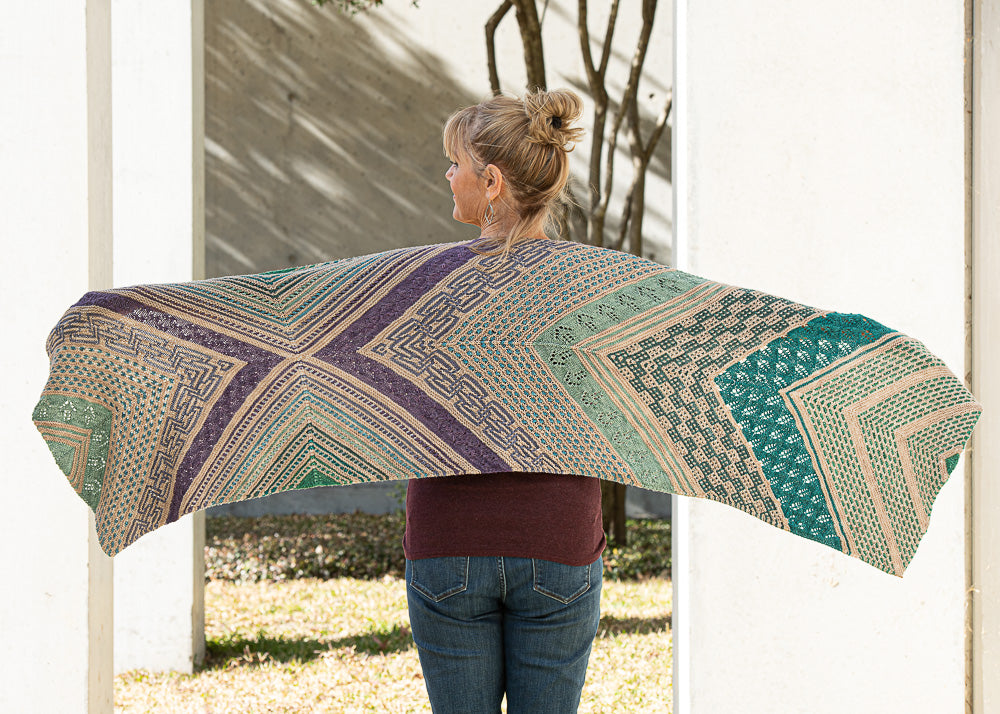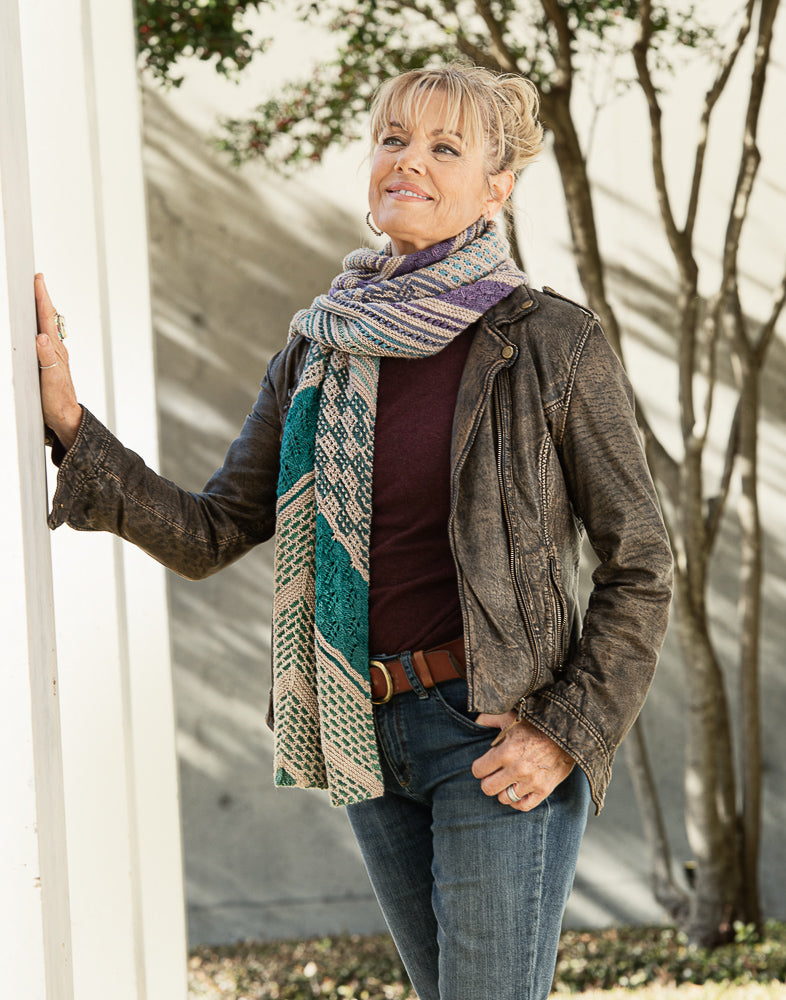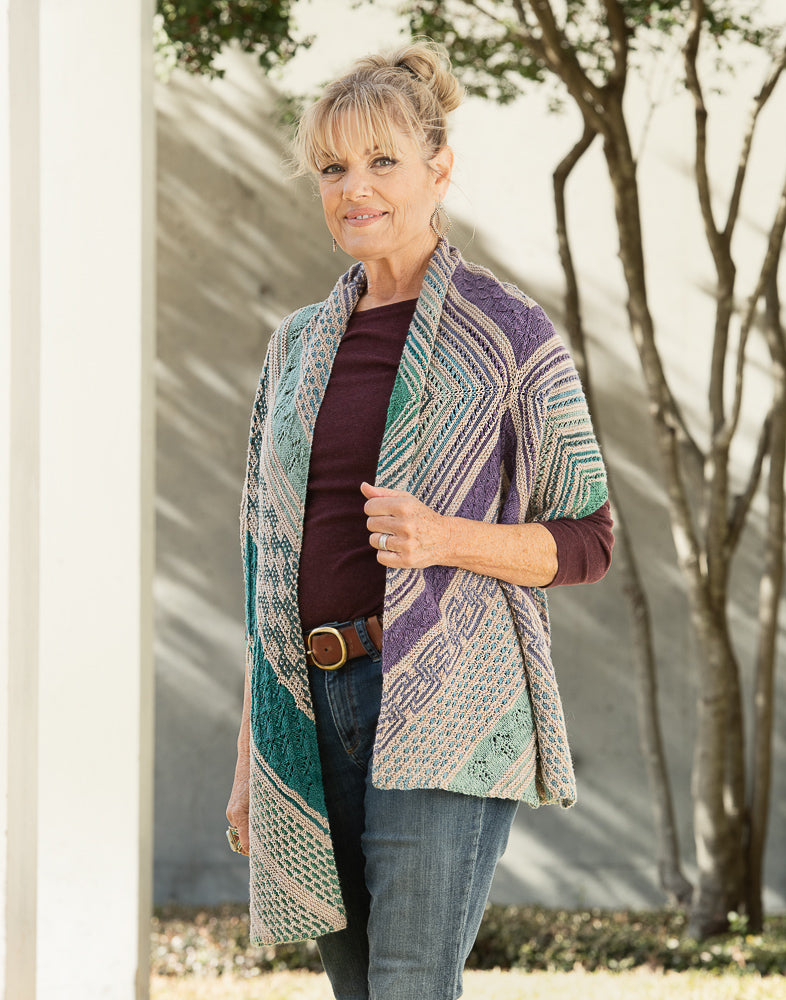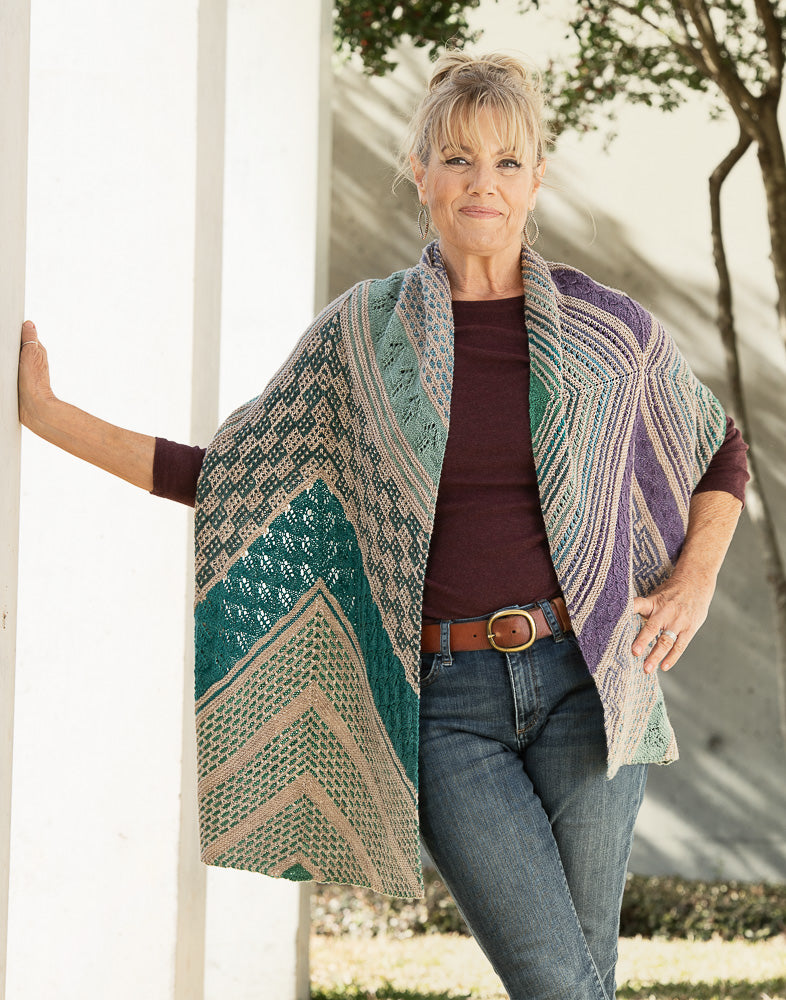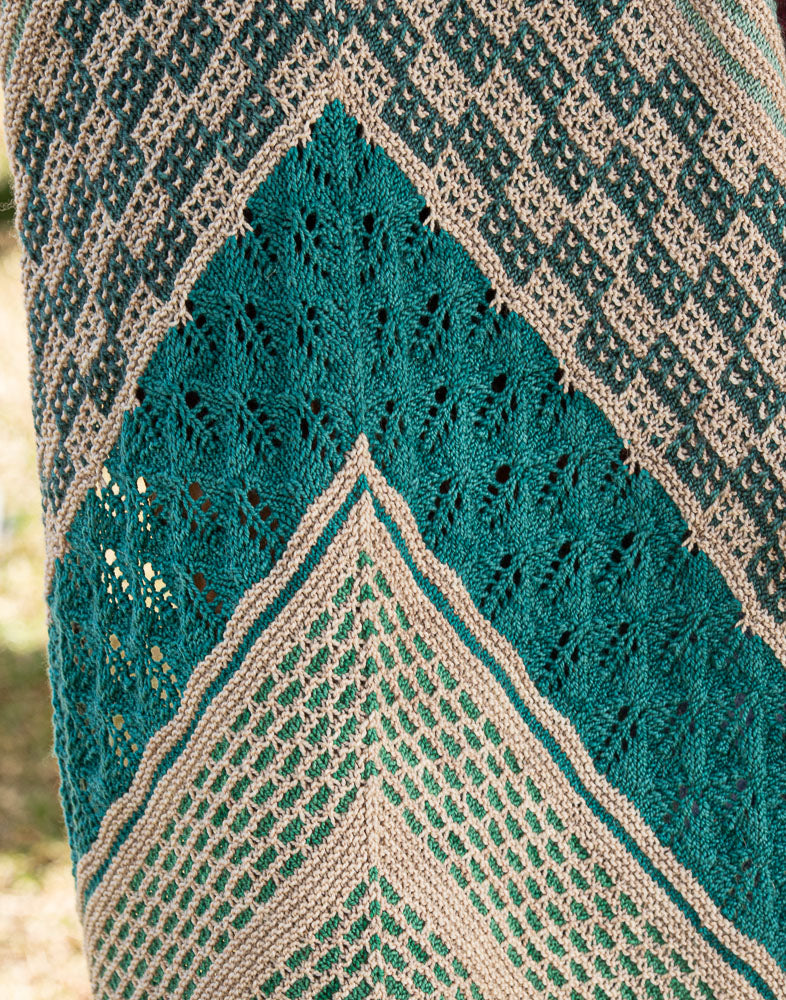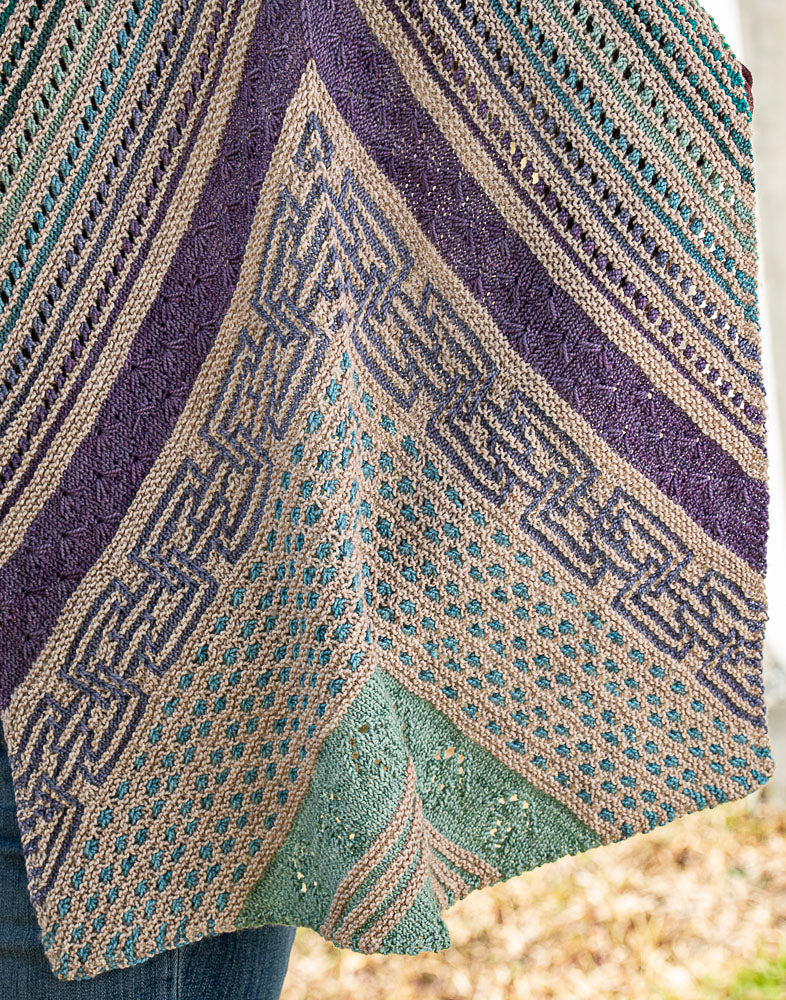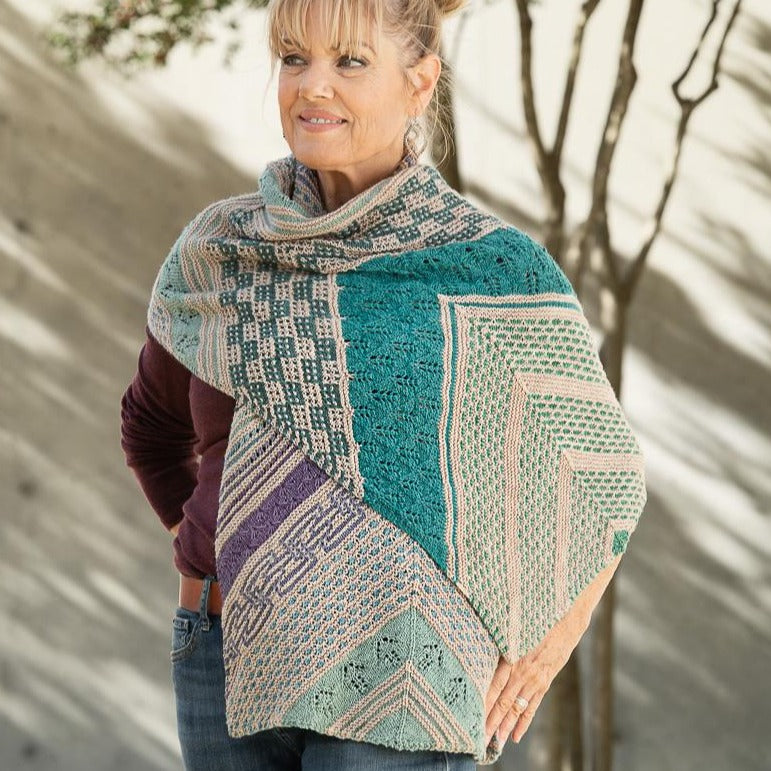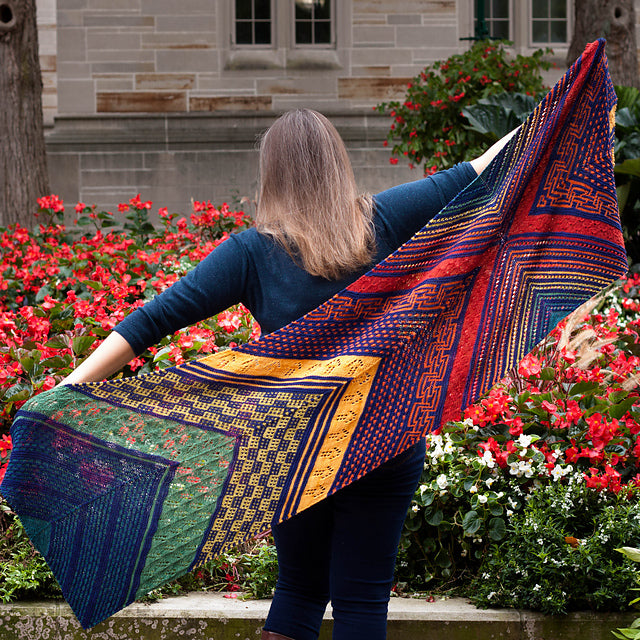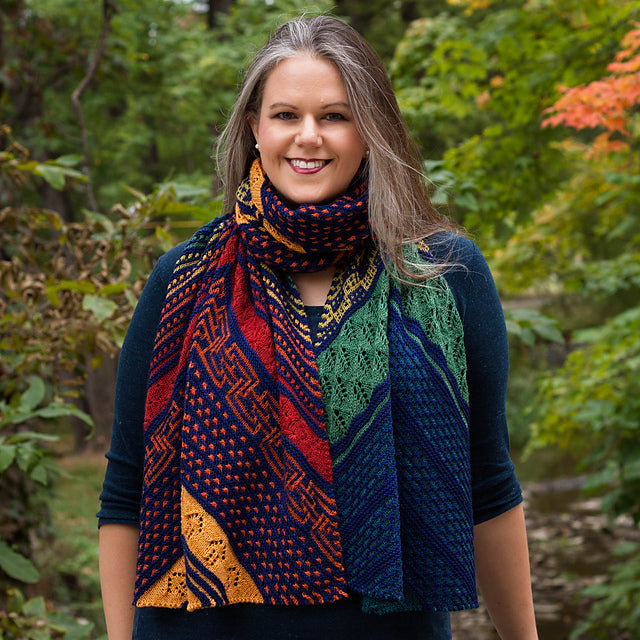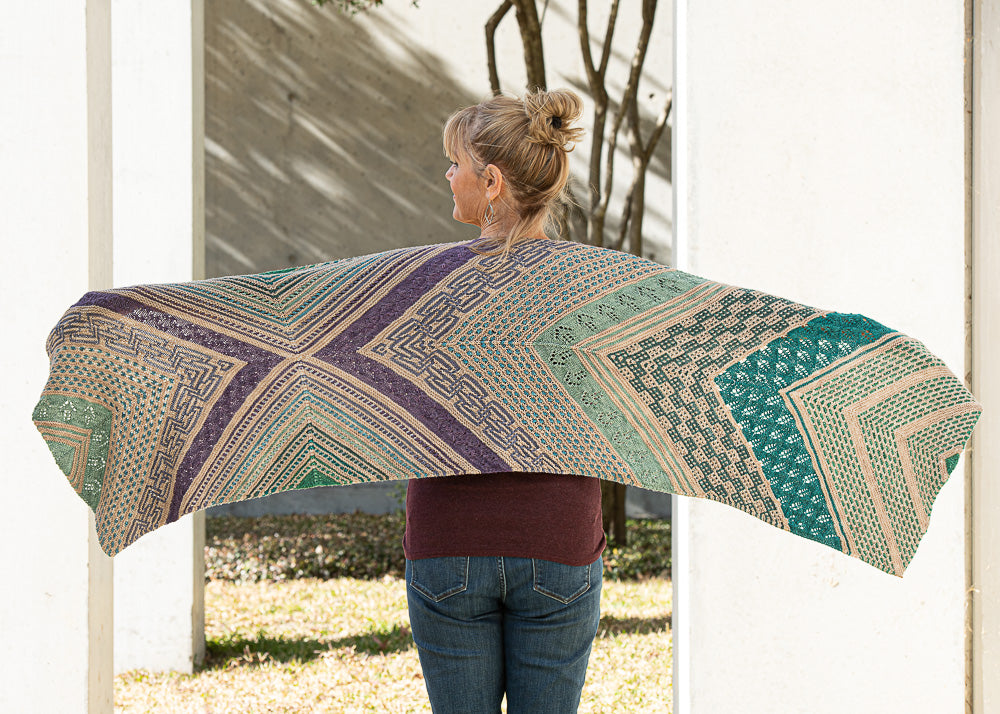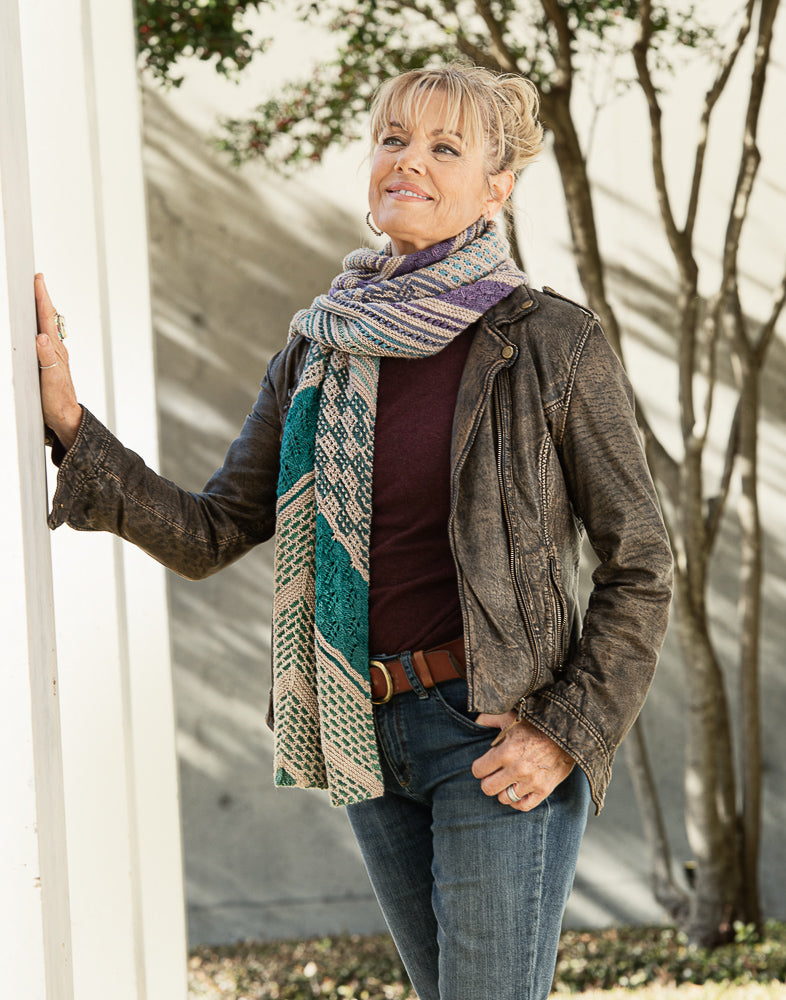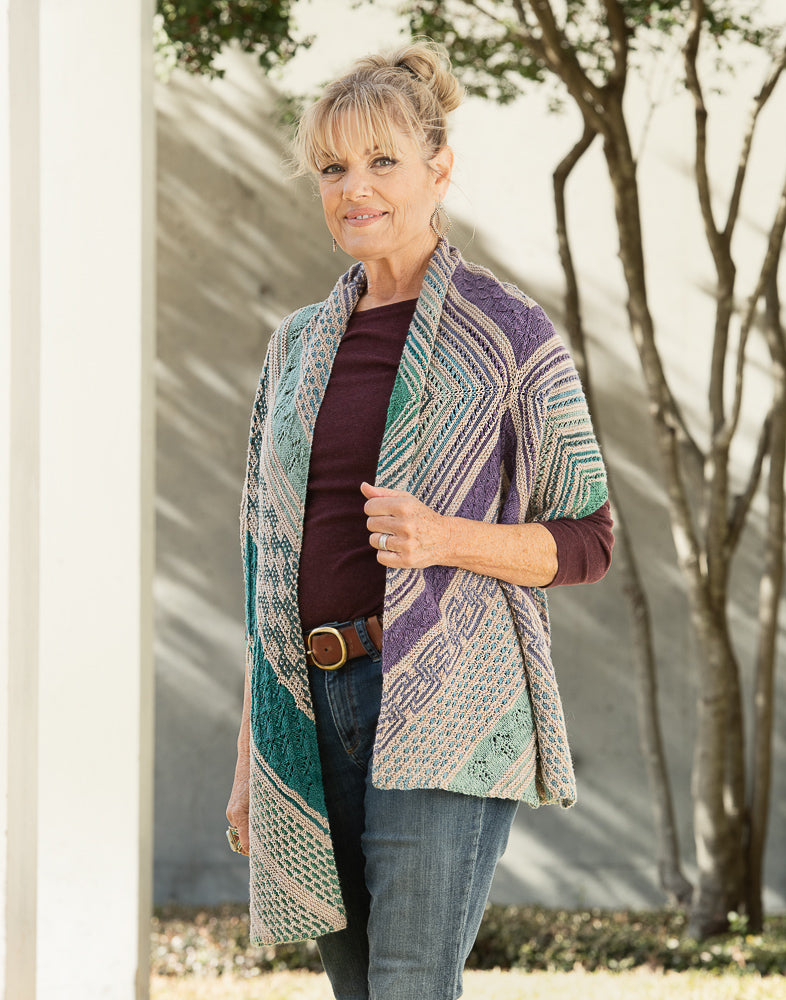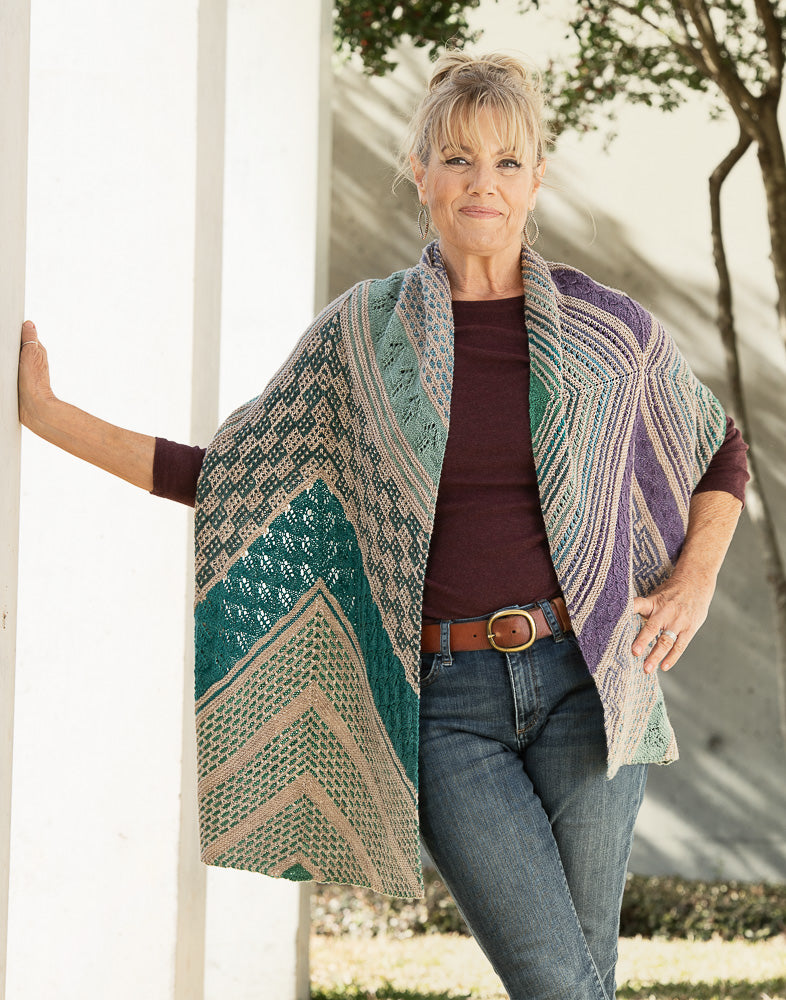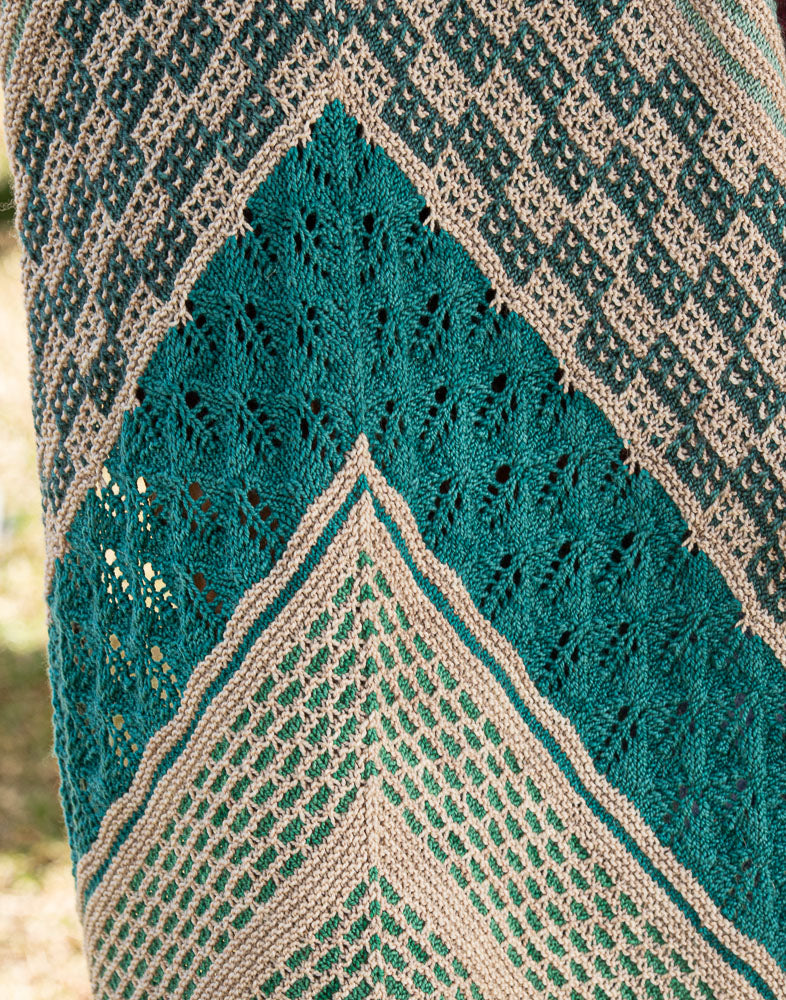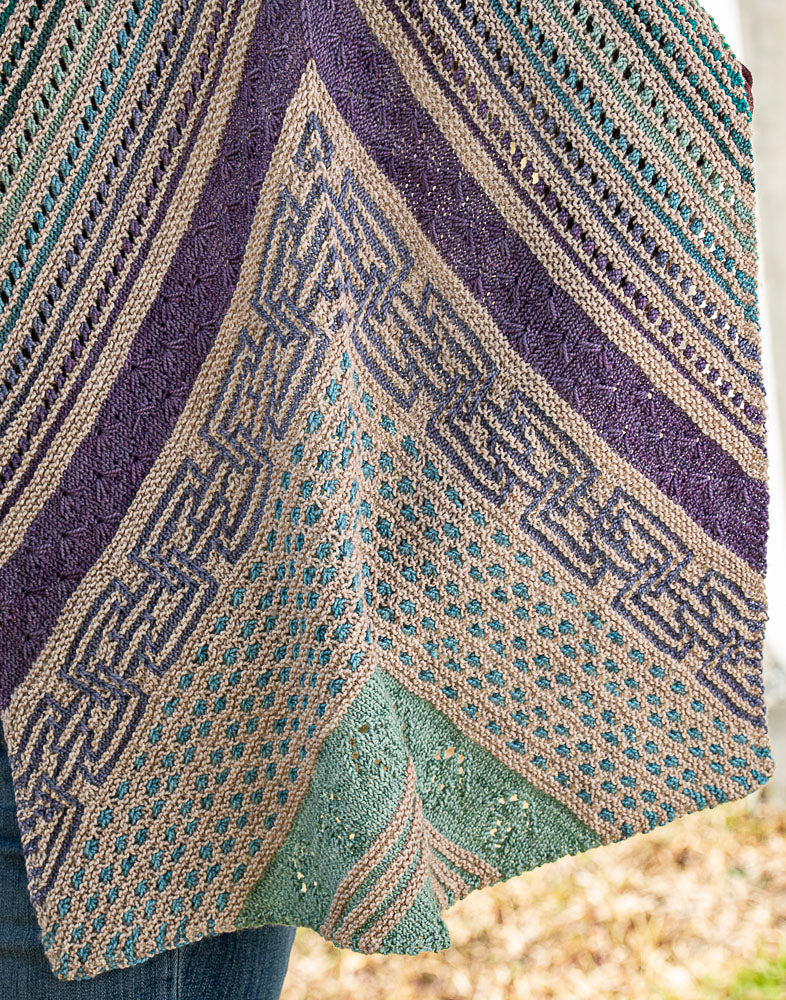 Sample Yarn and Colorway:
Our sample was knit in Miss Babs Gradient Set in the Garden Variety and McHale's colorway.
What You'll Need:
You'll need one skein of Gradient Set to complete this project. Choose the original colorway below − or try another color!
Pattern:
You can purchase the pattern for Garden Variety directly from the designer on Ravelry. All patterns are sold separately and not included with purchase of yarn.
Recommended Yarns
Select the yarn you would like to use for this project by clicking below - then click Add to cart
Project Gallery
Projects by Yarn Type
Find the perfect project for your yarn.
Projects by Project Type
Browse by shape and style.
Projects by Collection
See our seasonal collections.