Proclivity
Designed by Kirsten-Michele
Proclivity is a top-down seamless yoke sweater that is inspired by Icelandic lopapeysa designs, and features bold geometrical patterns in strongly contrasting colors. The cuffs feature small elements and colors that echo the yoke design. The body of Proclivity is slightly cropped, and the sleeves are loose fitting and then brought in at the wrist, to add a contemporary flair to the more traditional lopapeysa fit.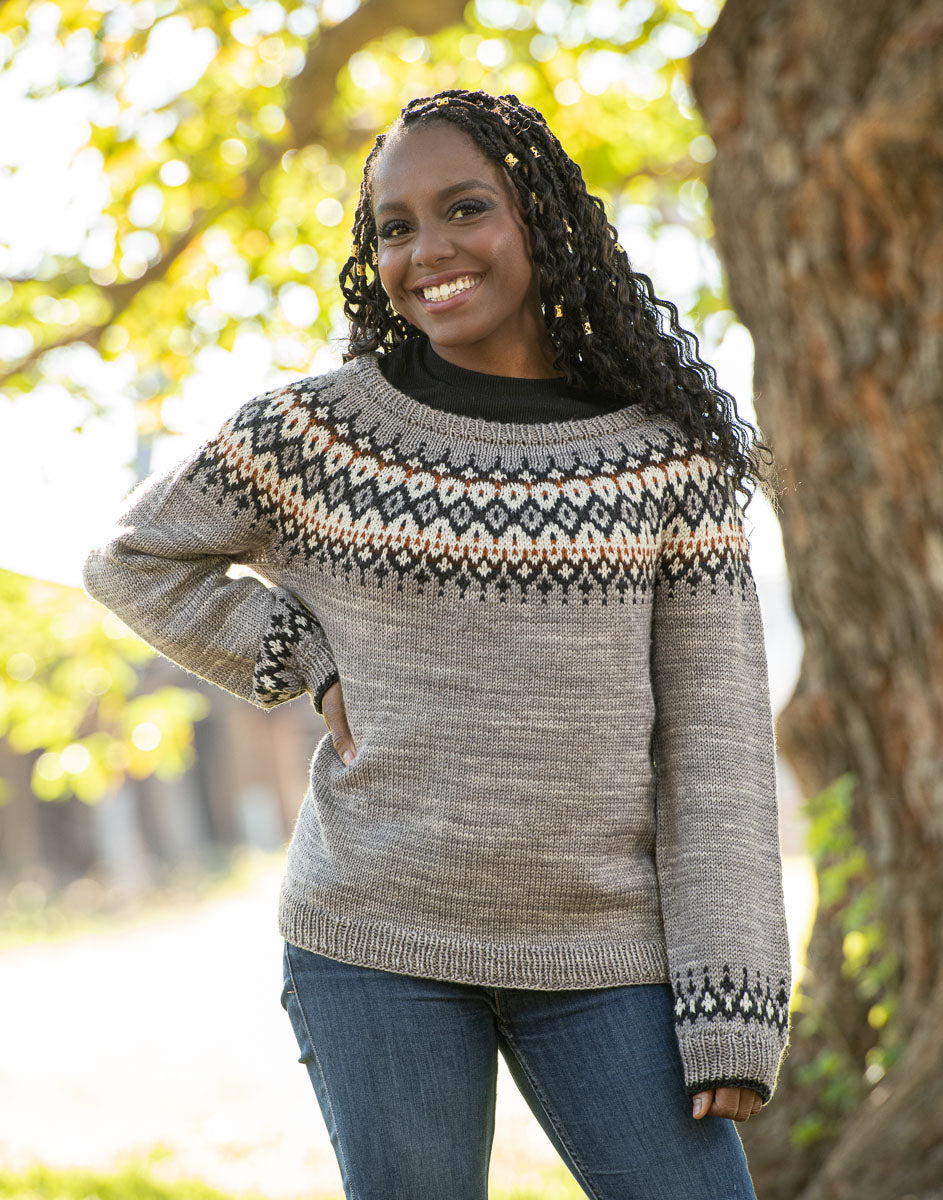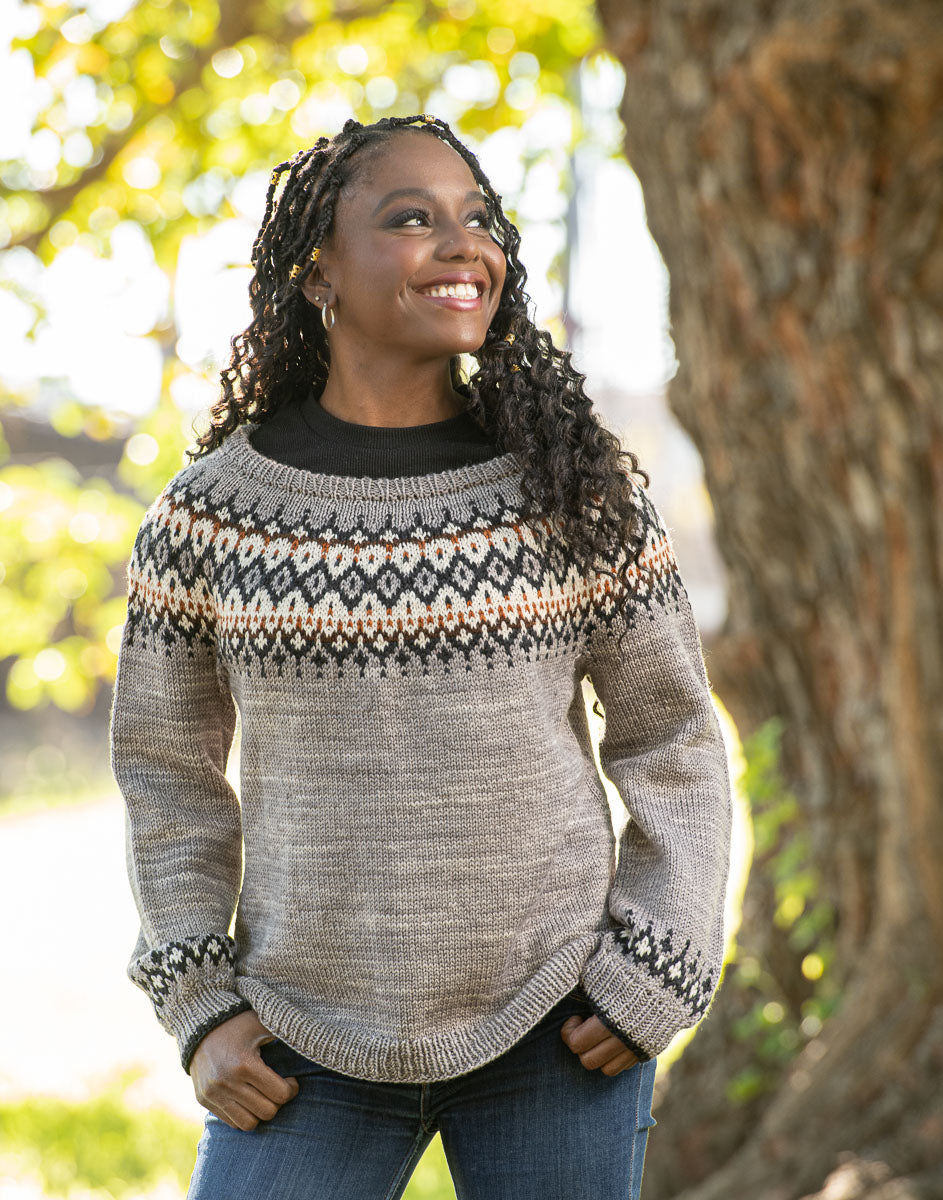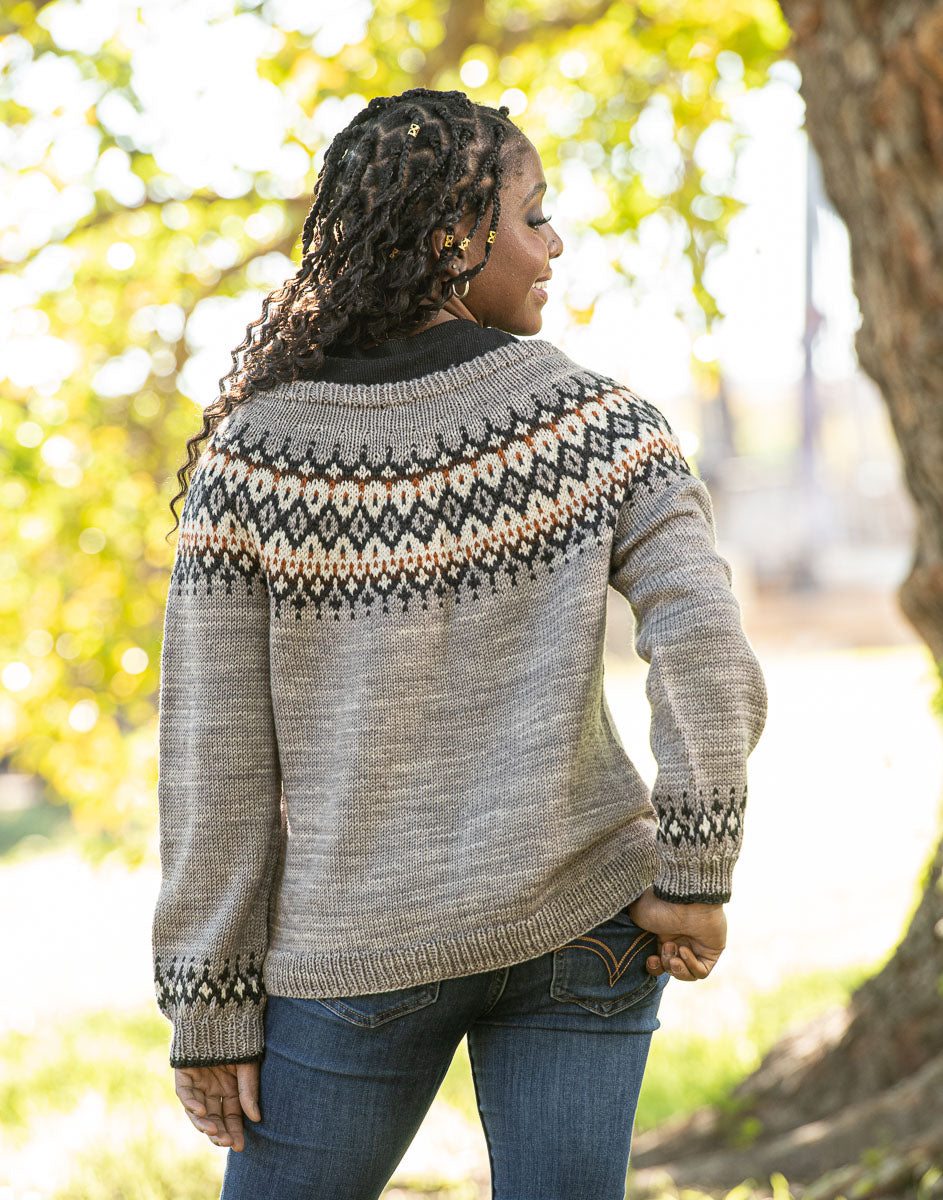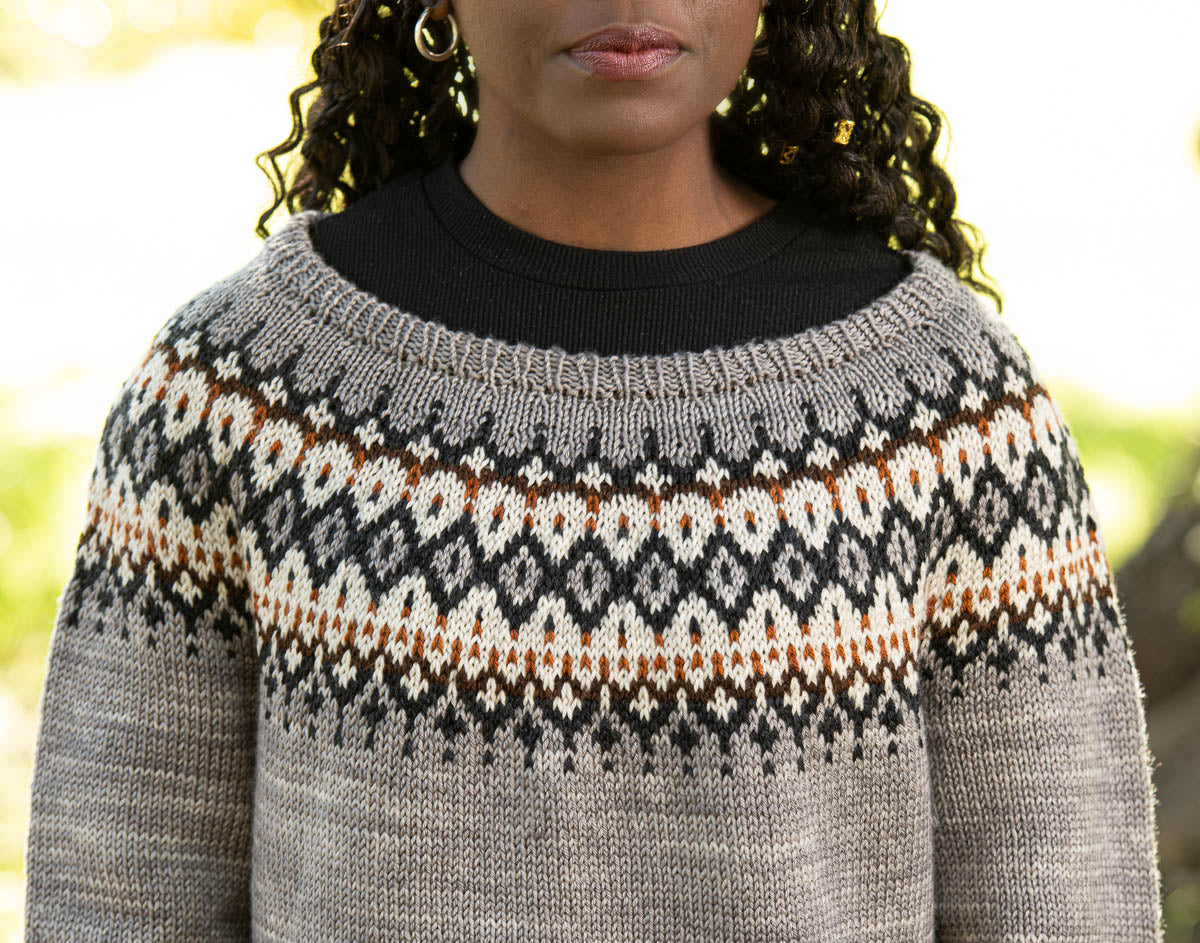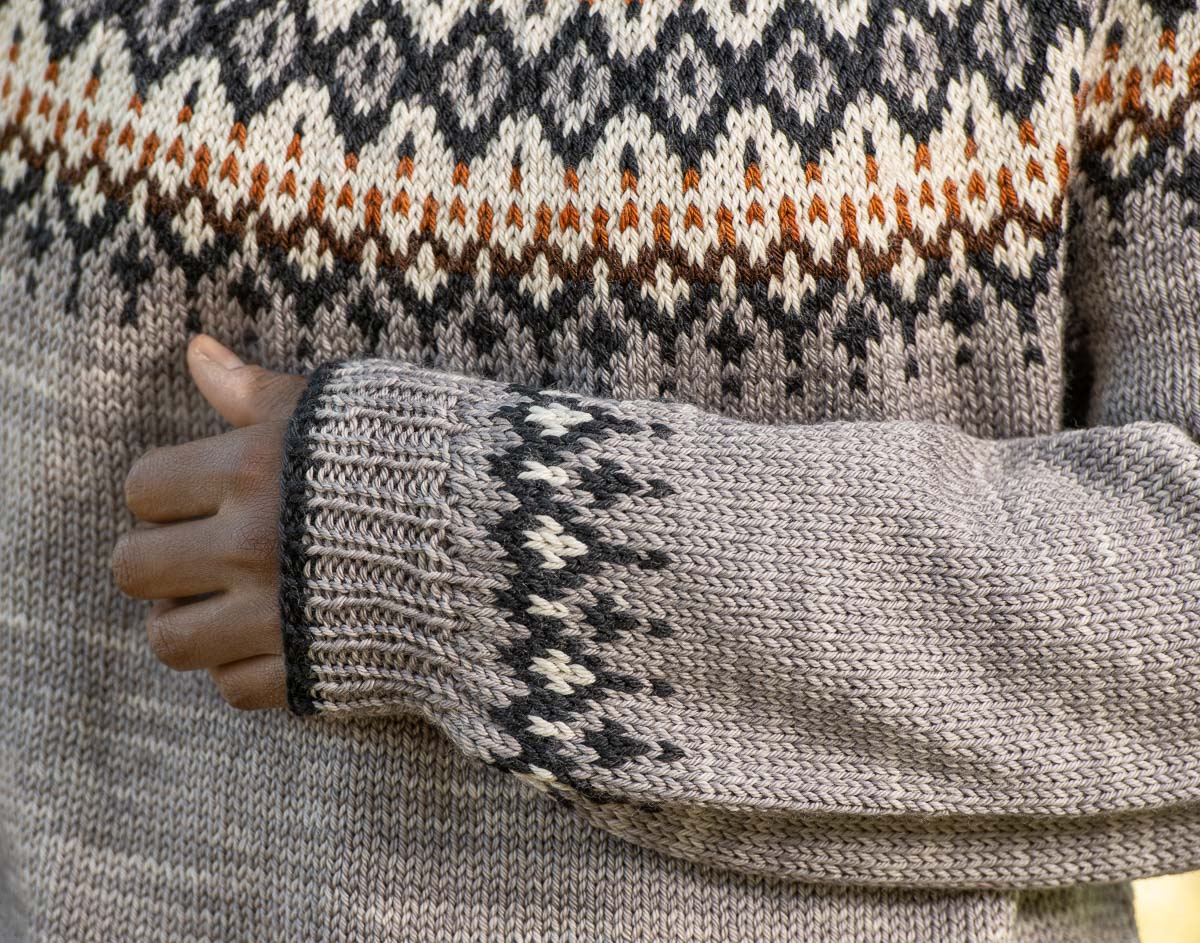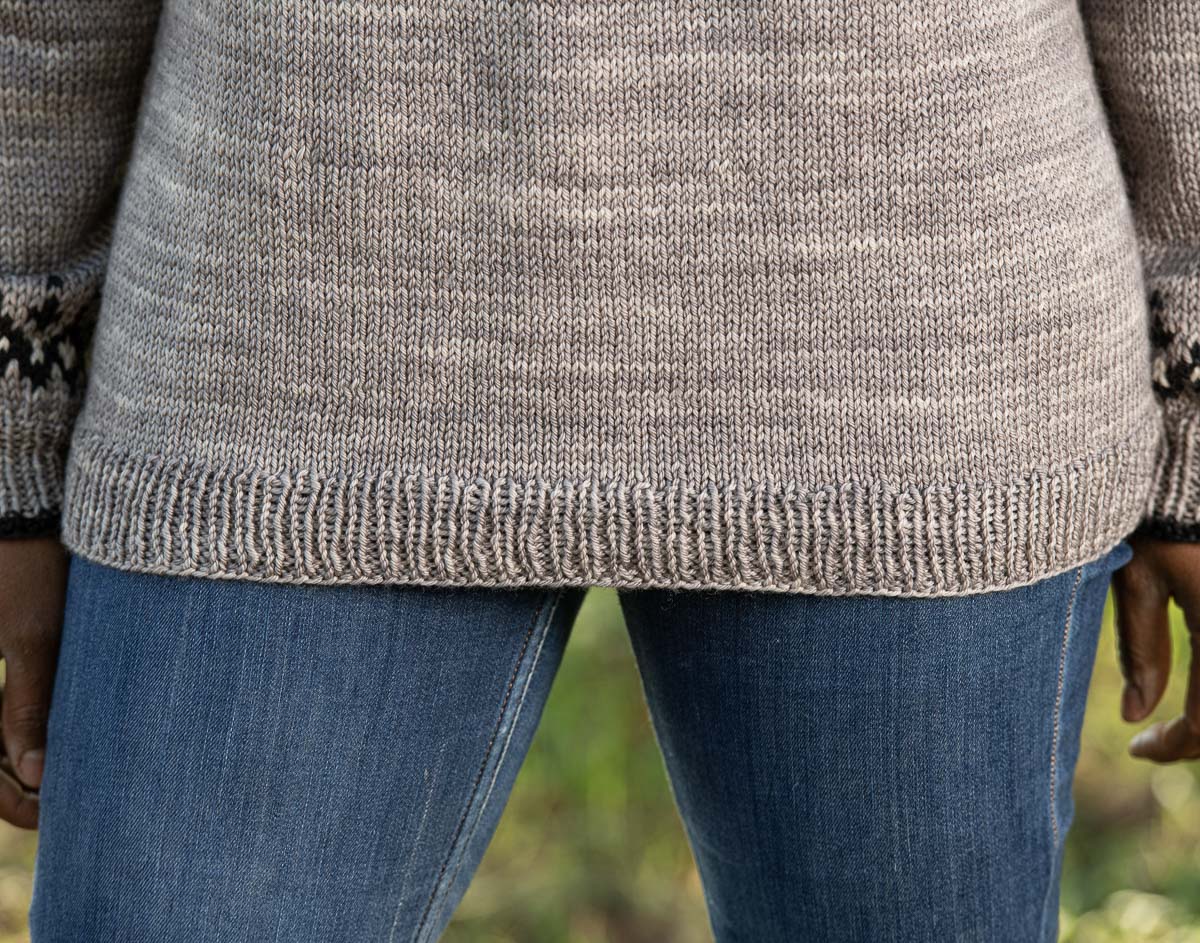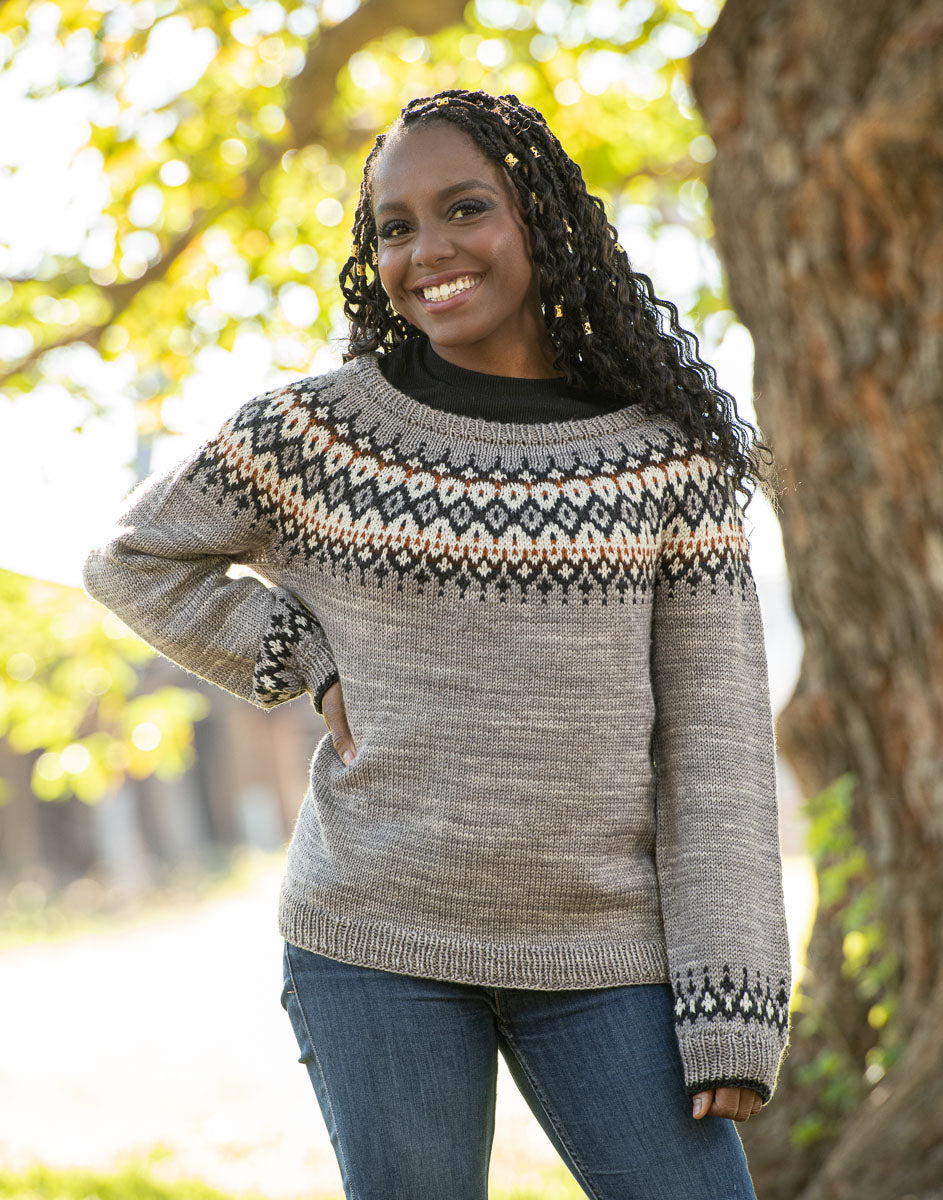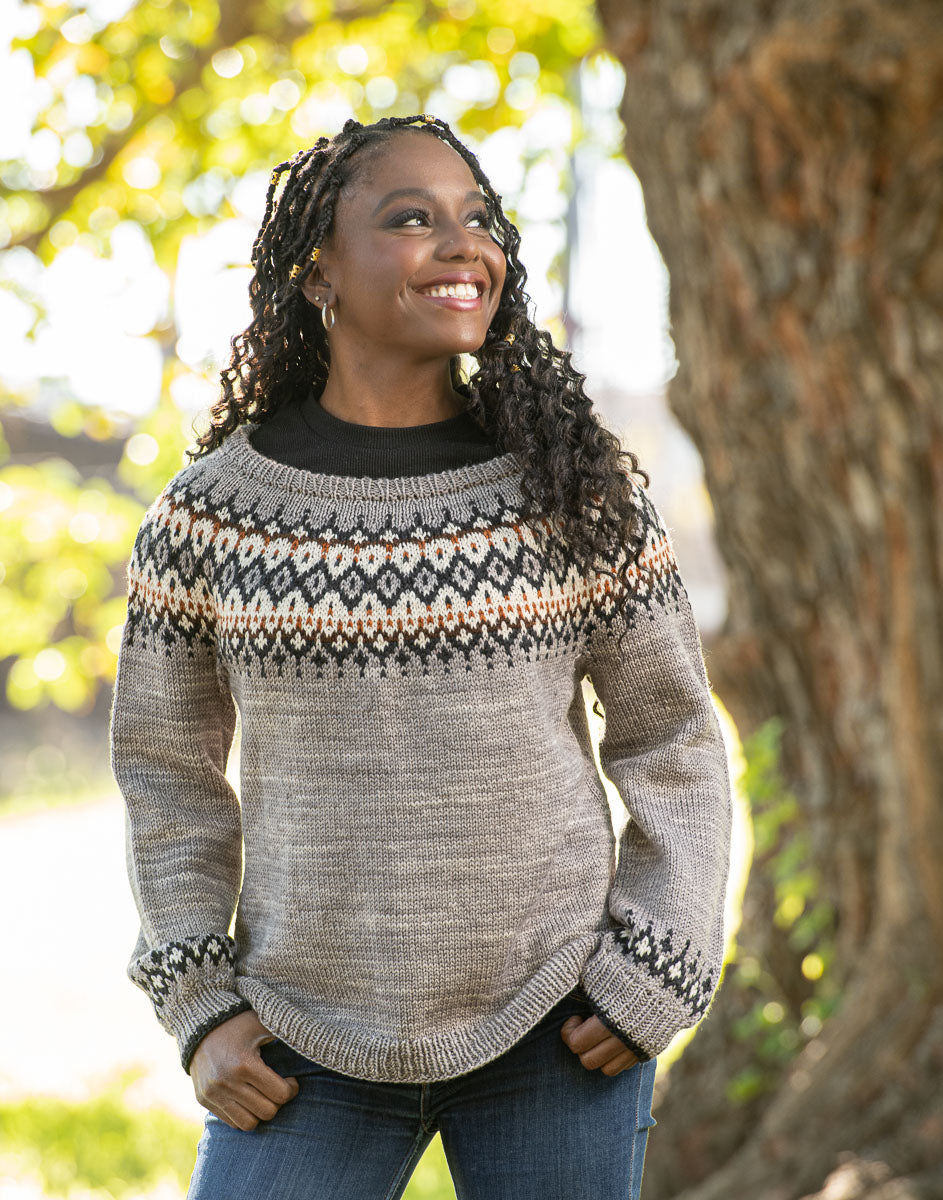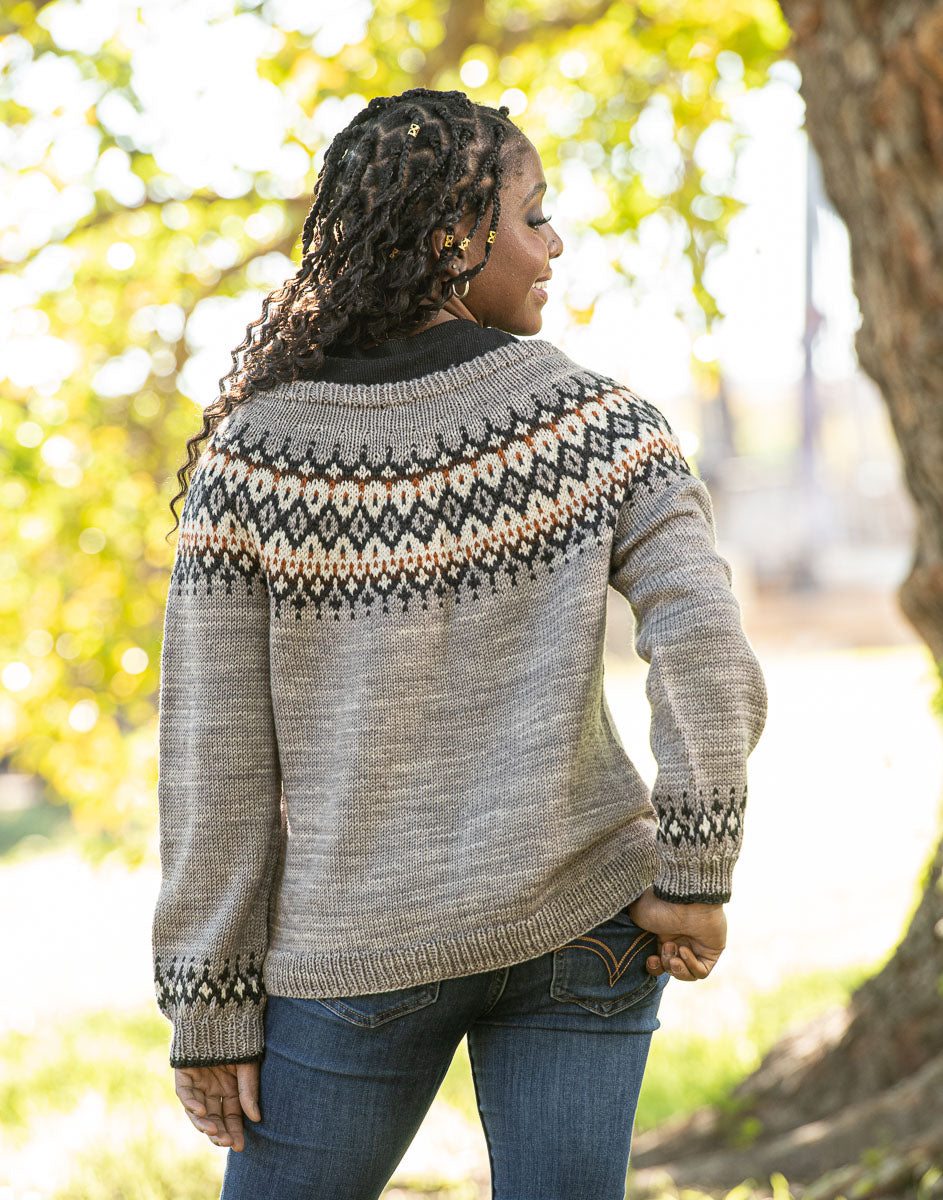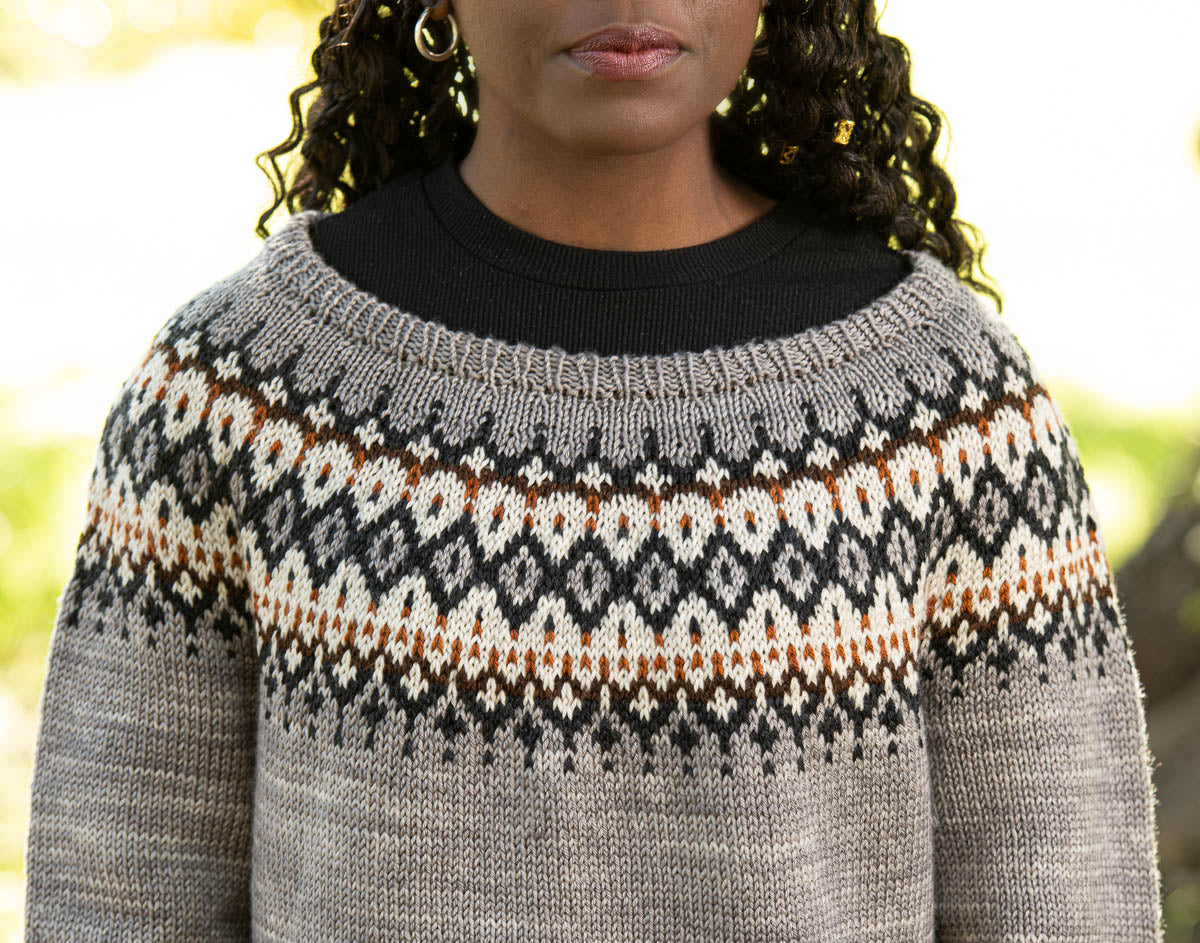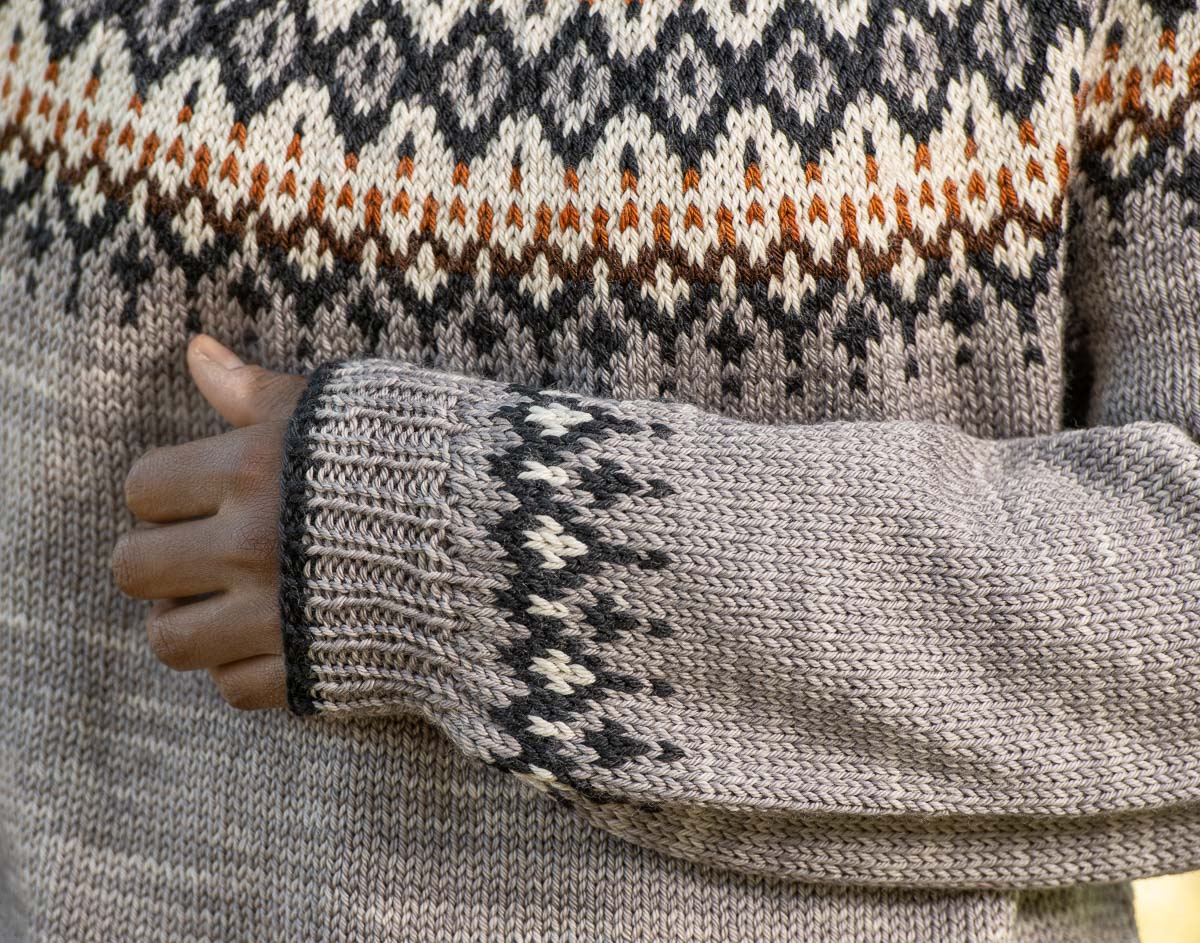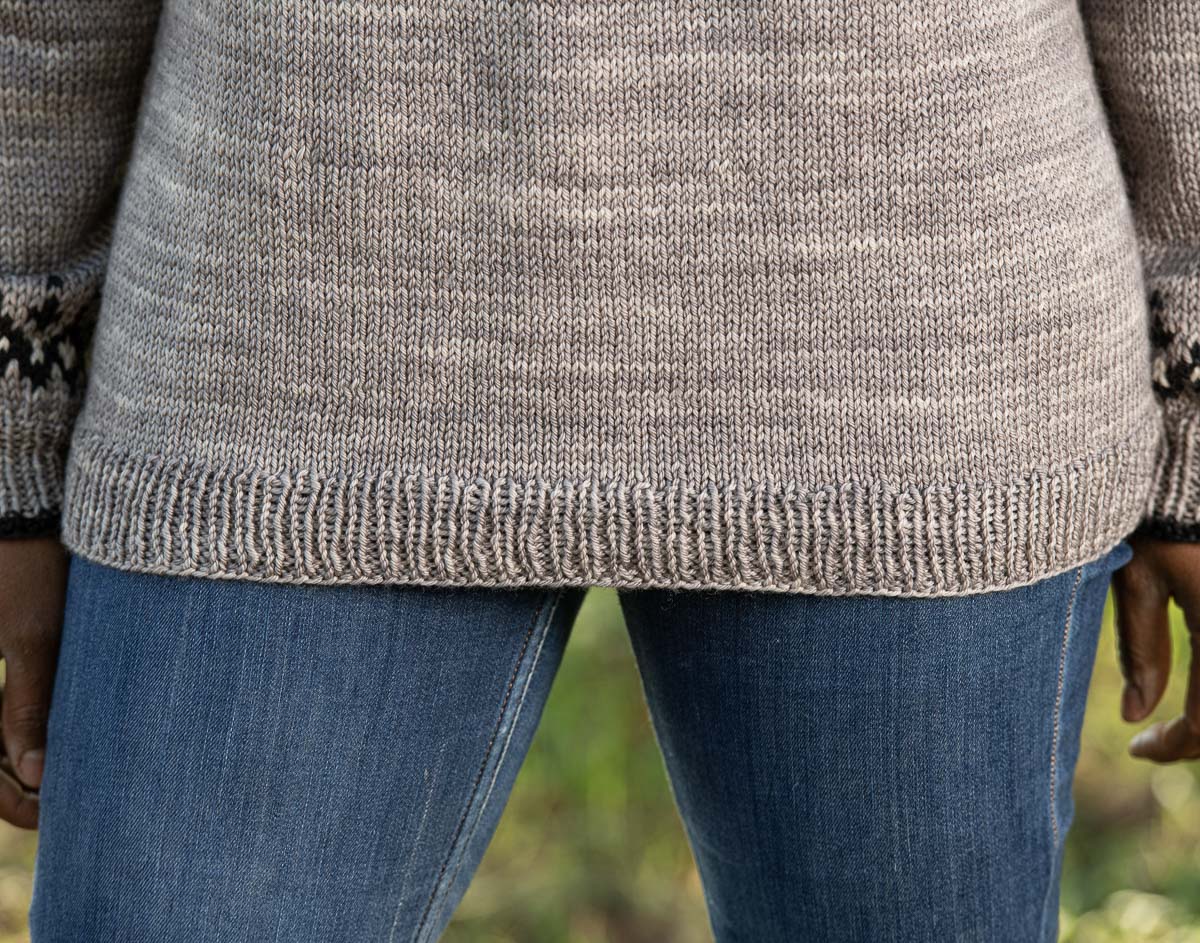 Sample Yarn and Colorway:
Our sample was knit in Miss Babs Yowza: 2-3 skeins of Yowza in the MC, shown in Wolf, and 1 each Yowza Minis in Obsidian, Dark Chocolate, Roasted Pumpkin, and Plover.
What You'll Need:
Choose the original colorway below − or try another color combination!
Pattern:
The Proclivity pattern is available on Ravelry. All patterns are sold separately and not included with the purchase of yarn.
Recommended Yarns
Select the yarn you would like to use for this project by clicking below - then click Add to cart
Project Gallery
Projects by Yarn Type
Find the perfect project for your yarn.
Projects by Project Type
Browse by shape and style.
Projects by Collection
See our seasonal collections.