Space Elevator
Designed by Babs Ausherman
This is a great simple scarf project for those times when you just want the meditative rhythm of knitting. Sometimes I just want to knit - watching TV, sitting outside listening to the birds, or at the end of a long day. I include the color changes, but really you can simply pick where you change because it feels and looks right!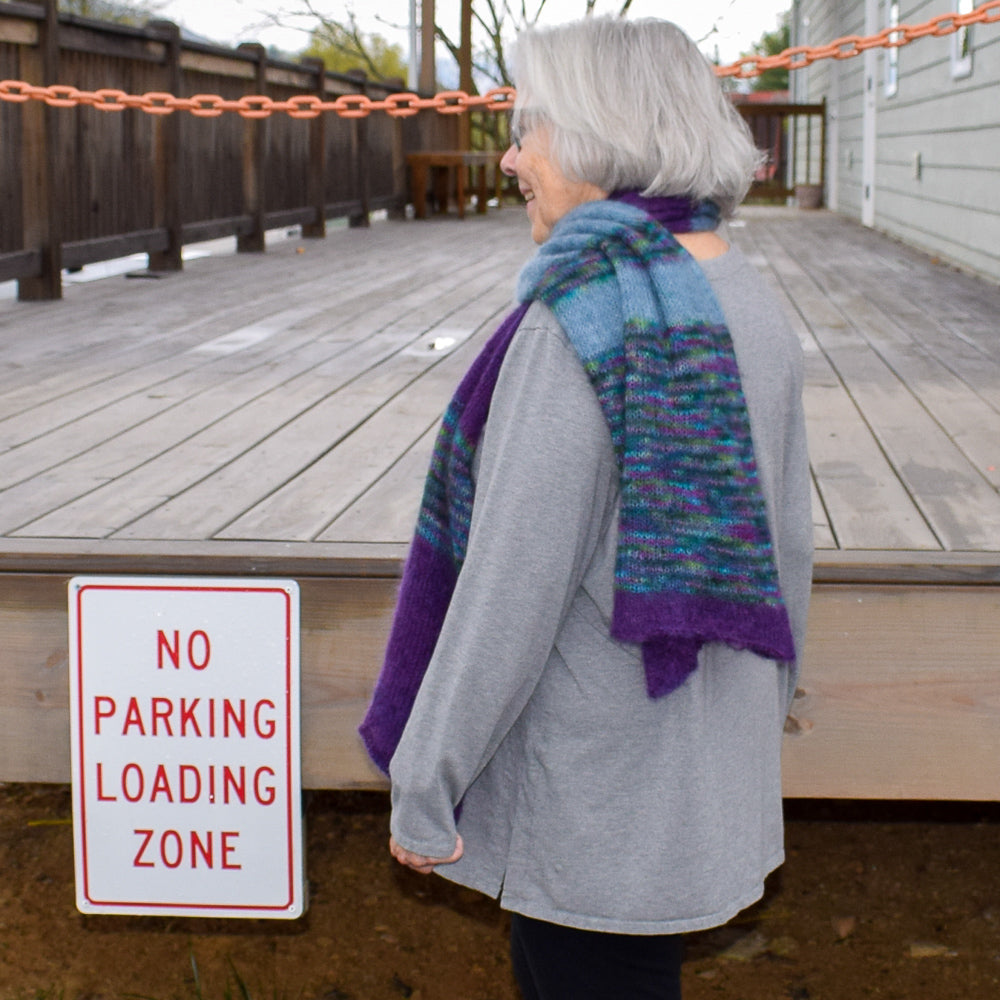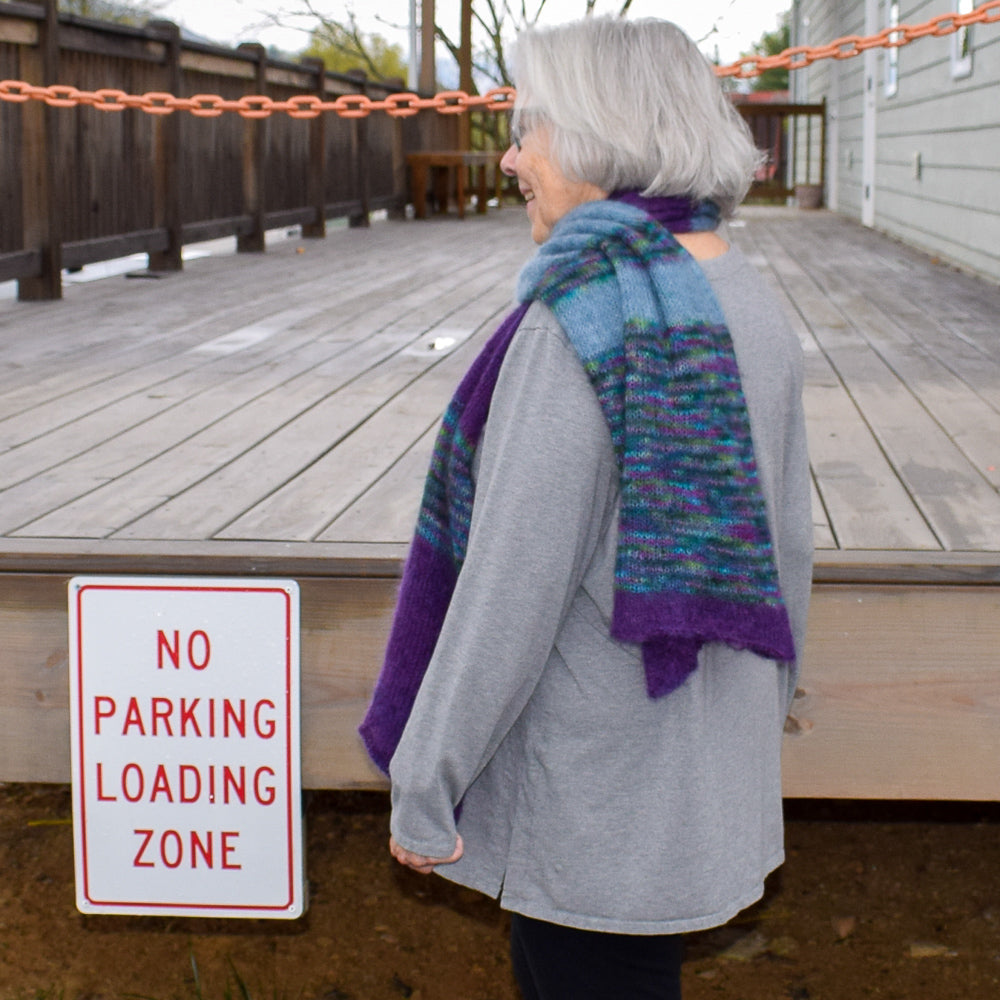 Sample Yarn and Colorway:
Our sample was knit in Miss Babs Moonglow in the Bokhara, Spiked Punch, and Ziggy Stardust colorways.
What You'll Need:
You'll need three skeins of Moonglow, one in each color to complete this project. Choose the original colorway below − or try another color combination!
Pattern:
You can download the free pattern for Space Elevator directly from the designer on Ravelry or from our Free Patterns page. All patterns are sold separately and not included with purchase of yarn.
Recommended Yarns
Select the yarn you would like to use for this project by clicking below - then click Add to cart
Project Gallery
Projects by Yarn Type
Find the perfect project for your yarn.
Projects by Project Type
Browse by shape and style.
Projects by Collection
See our seasonal collections.