Stellatum Cowl
Designed by Faina Goberstein
Little starry flowers called Stellatum come to mind when you see this slip-stitch pattern. The simple I-cord edgings add a lovely frame to the stitchwork, and with two high contrast colors, this cowl sings. It looks like a lot of work, but this is just slip-stitch colorwork with only one color worked per round. Choose your own color combination that is either gentle or vibrant but with enough contrast to pop when put together.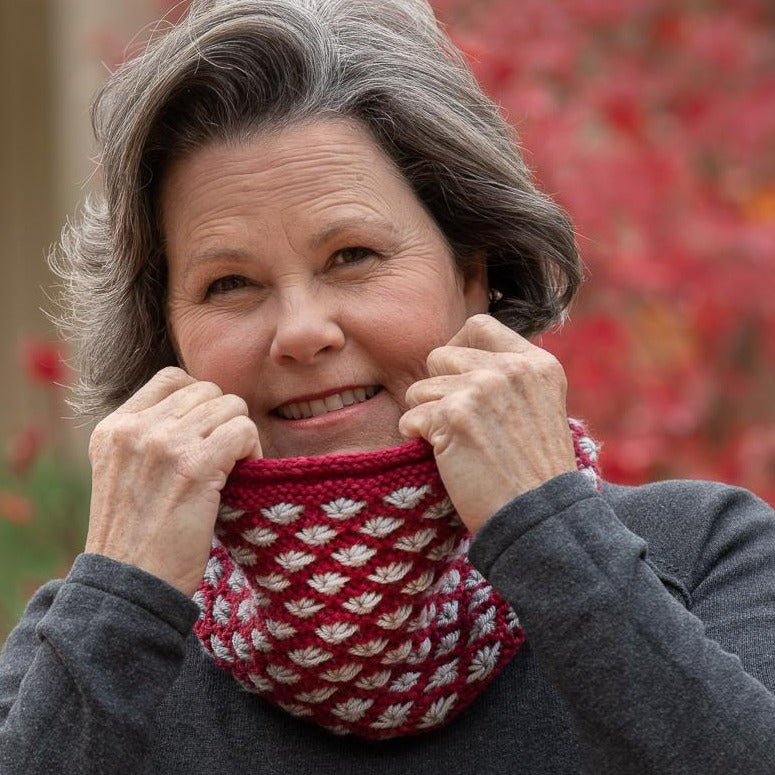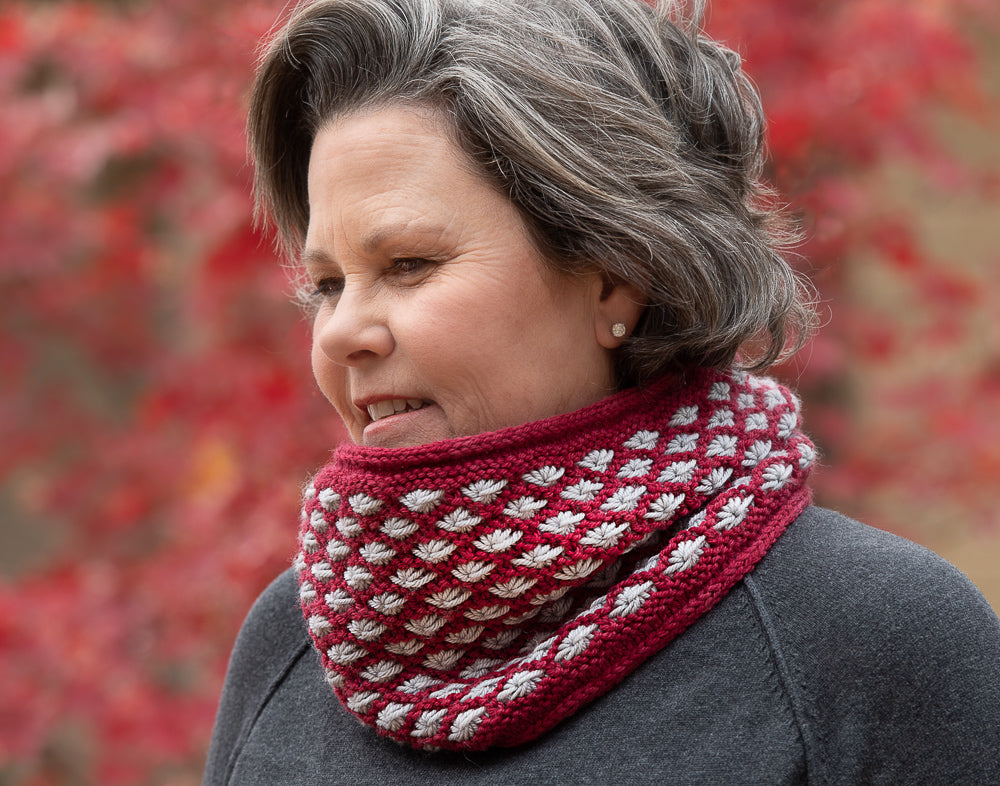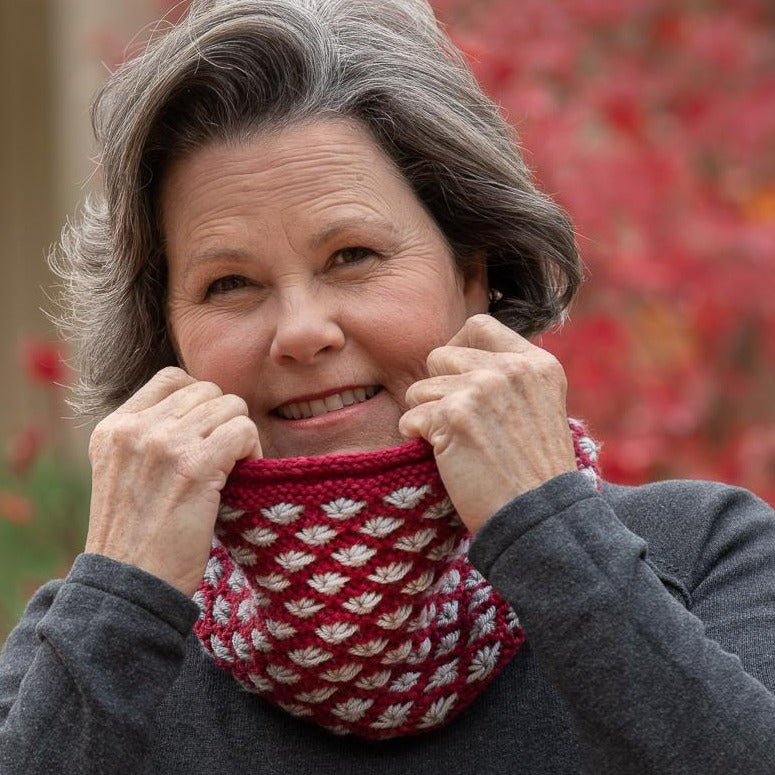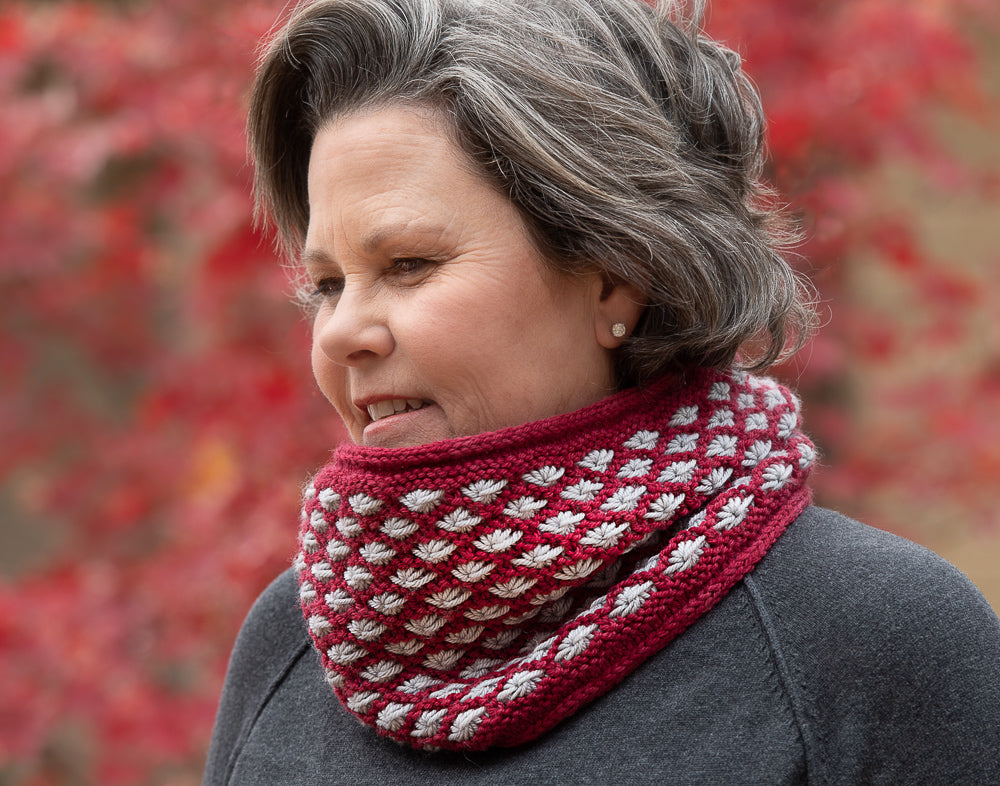 Sample Yarn and Colorway:
Our sample was knit in Miss Babs Yowza Minis in Cranberry and Quicksilver.
What You'll Need:
You'll need two contrasting colors of Yowza Minis to complete this project. Choose the original combination below − or try another!
Pattern:
You can purchase the pattern for Stellatum directly from the designer on Ravelry. All patterns are sold separately and not included with the purchase of yarn.
Recommended Yarns
Select the yarn you would like to use for this project by clicking below - then click Add to cart
Project Gallery
Projects by Yarn Type
Find the perfect project for your yarn.
Projects by Project Type
Browse by shape and style.
Projects by Collection
See our seasonal collections.