Velvetine Lines
Designed by Jennifer Dassau
Velvetine Lines, with its garter striped fabric mimicking the wales of corduroy, is perfect for two saturated jewel colors in lighter and darker tones that recall the shading created by the nap of velveteen. Pick shades of your favorite color, or take your shawl in another direction and pair two contrasting colors for a different, bold effect. Cast on at one end and worked sideways in two beautiful jewel tones, this deep-pointed triangle features skinny garter stripes that expand into striated lines, for a strong but simple visual impact. Easy no-wrap short rows in sets of three alternate between colors throughout the edging, while two-row stripes anchor the body and connect to the edge. Attainable and fun for any level of knitter, this cozy and textured shawl is suitable for men, women, and kids.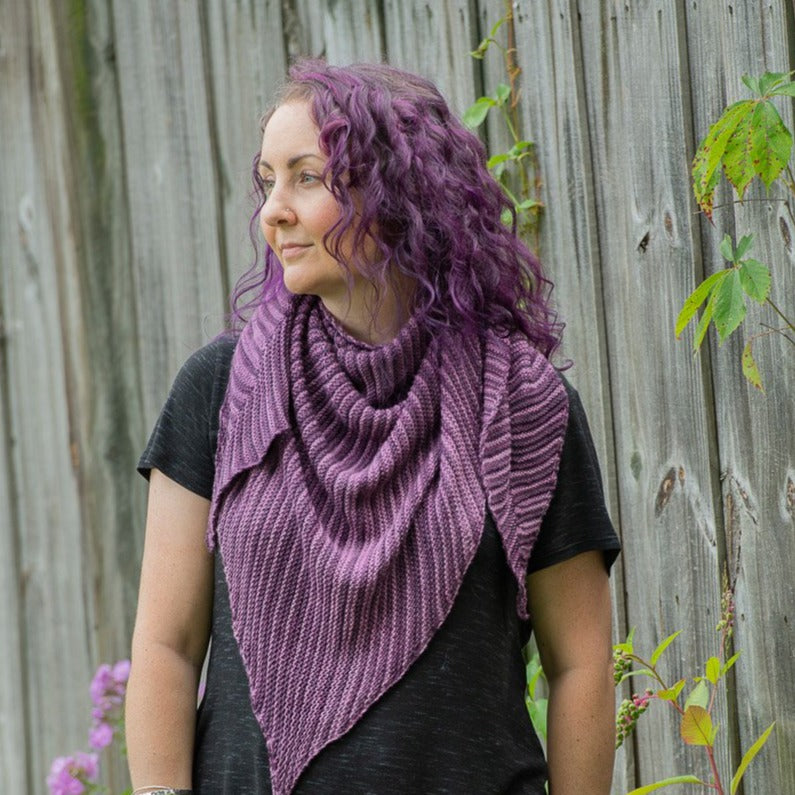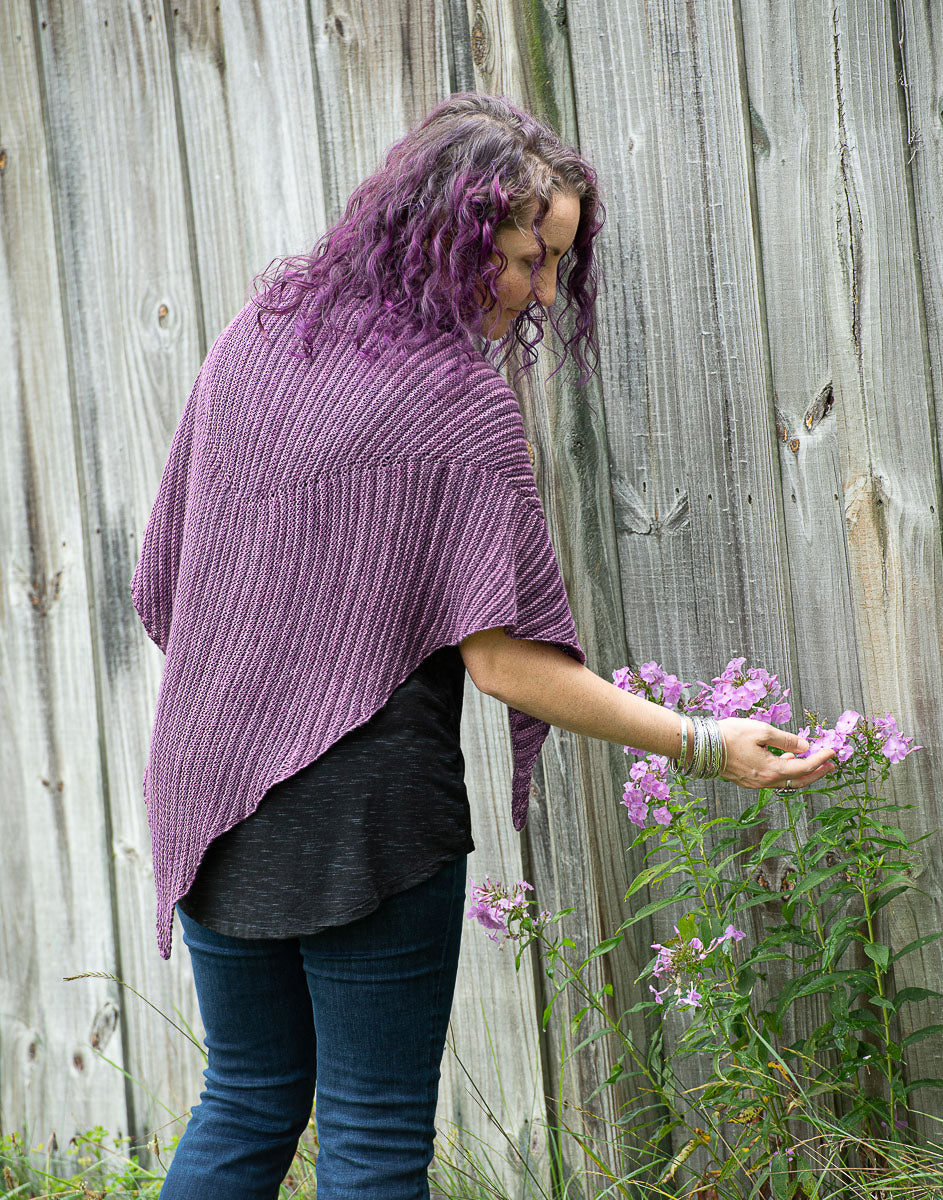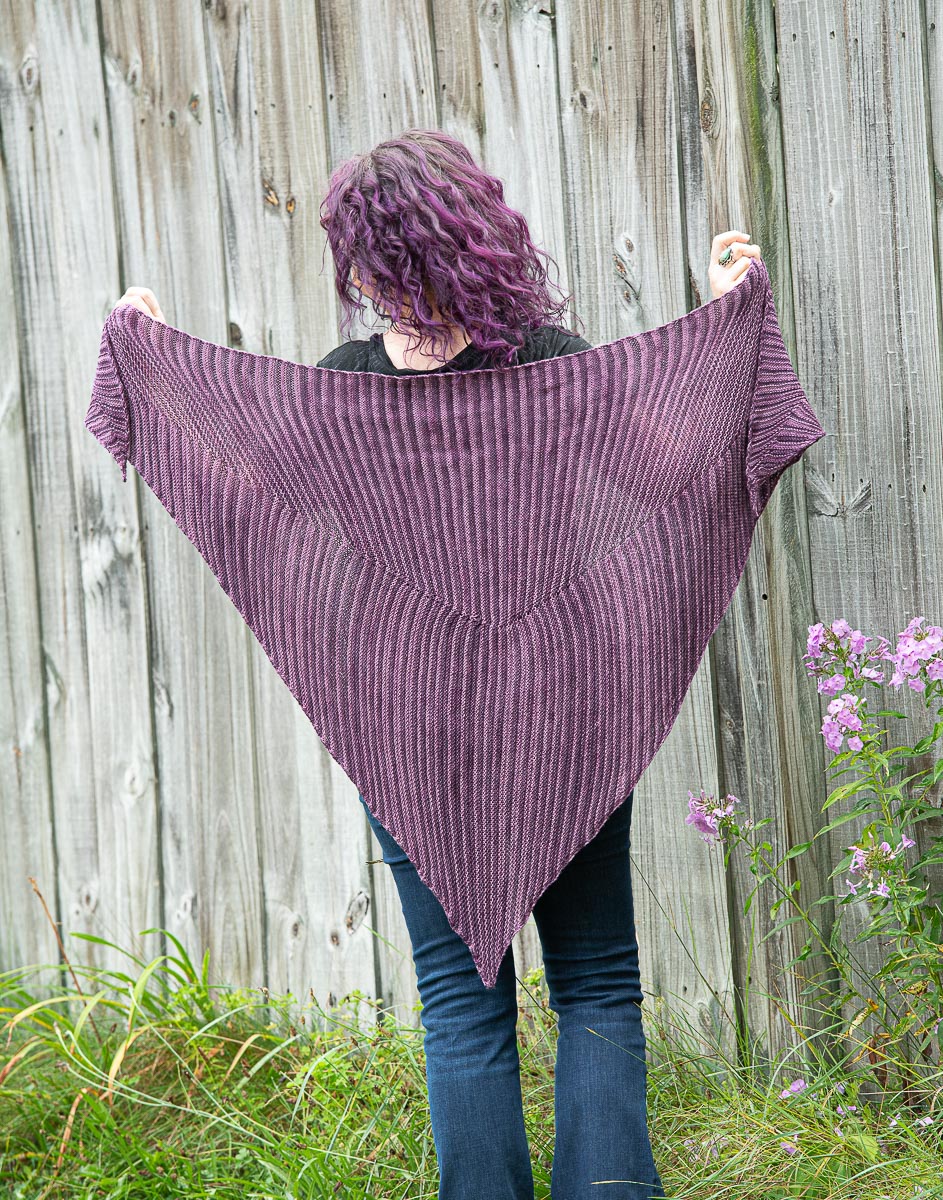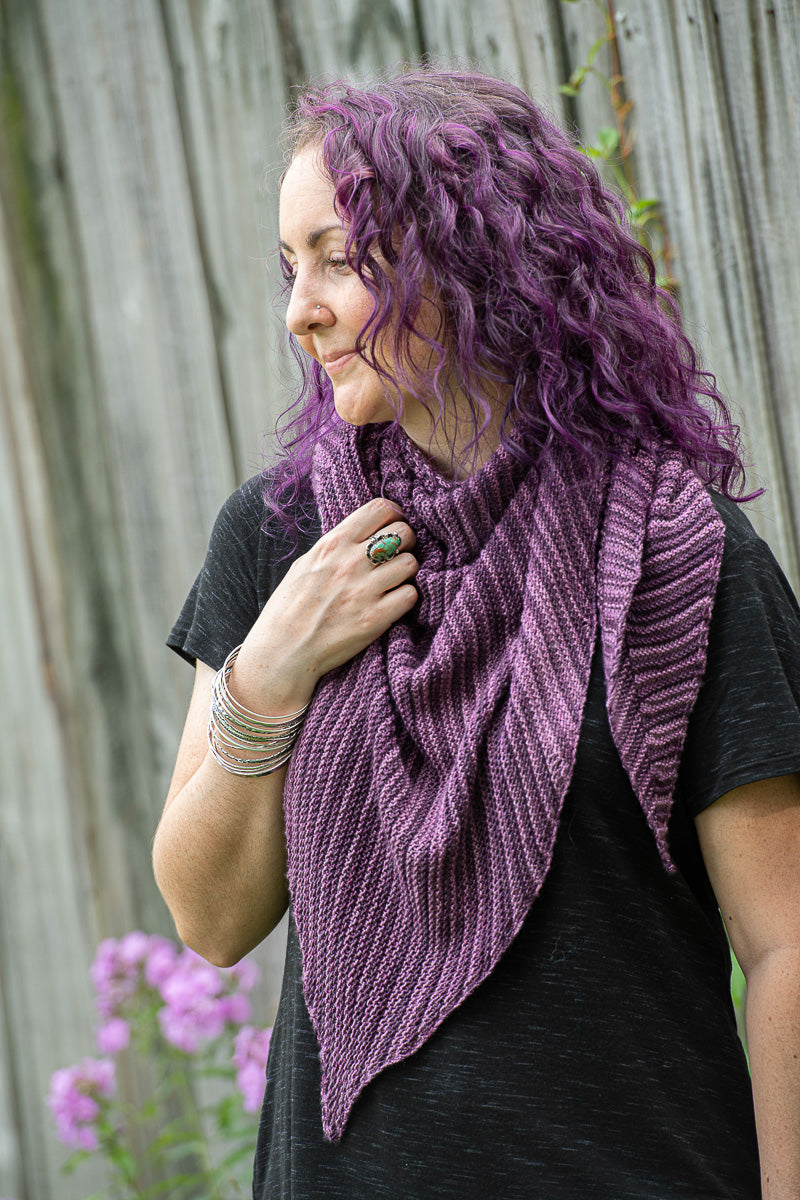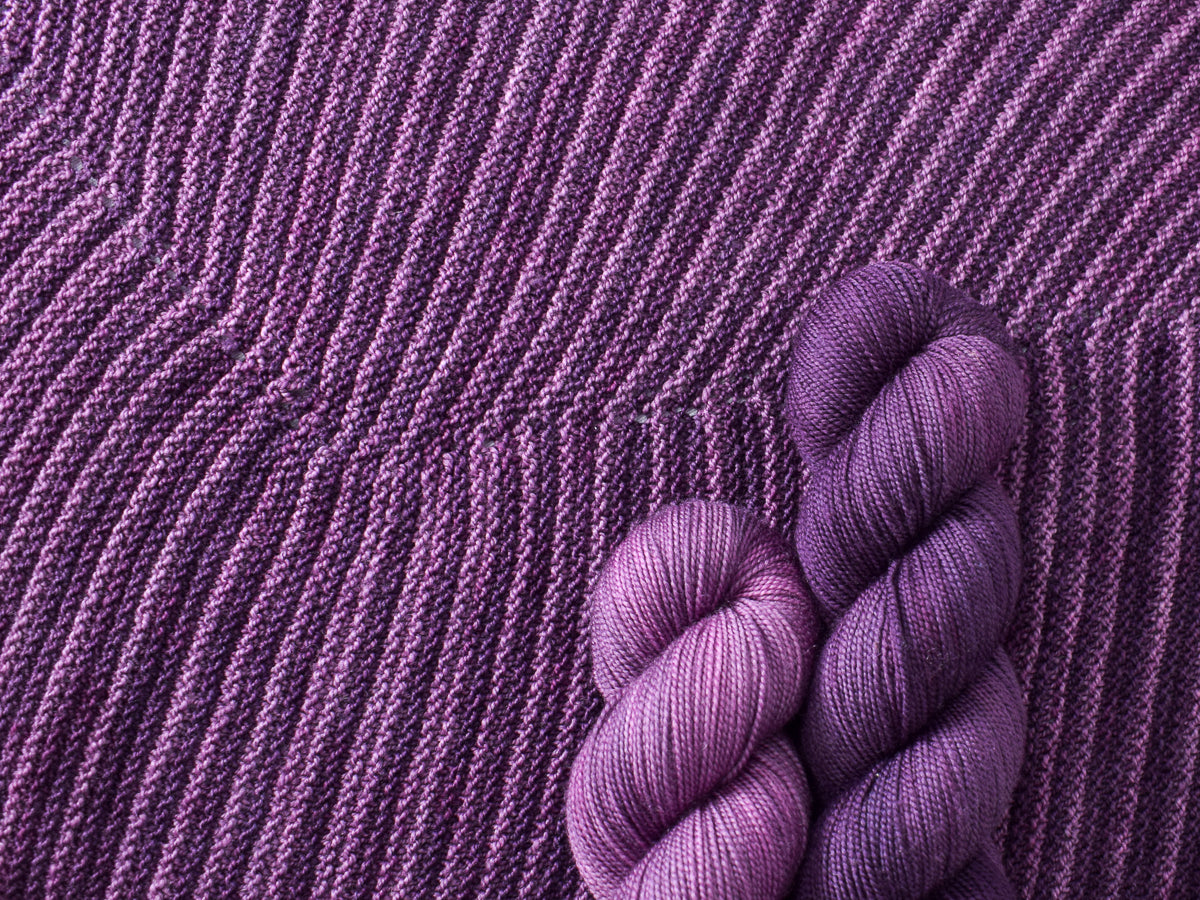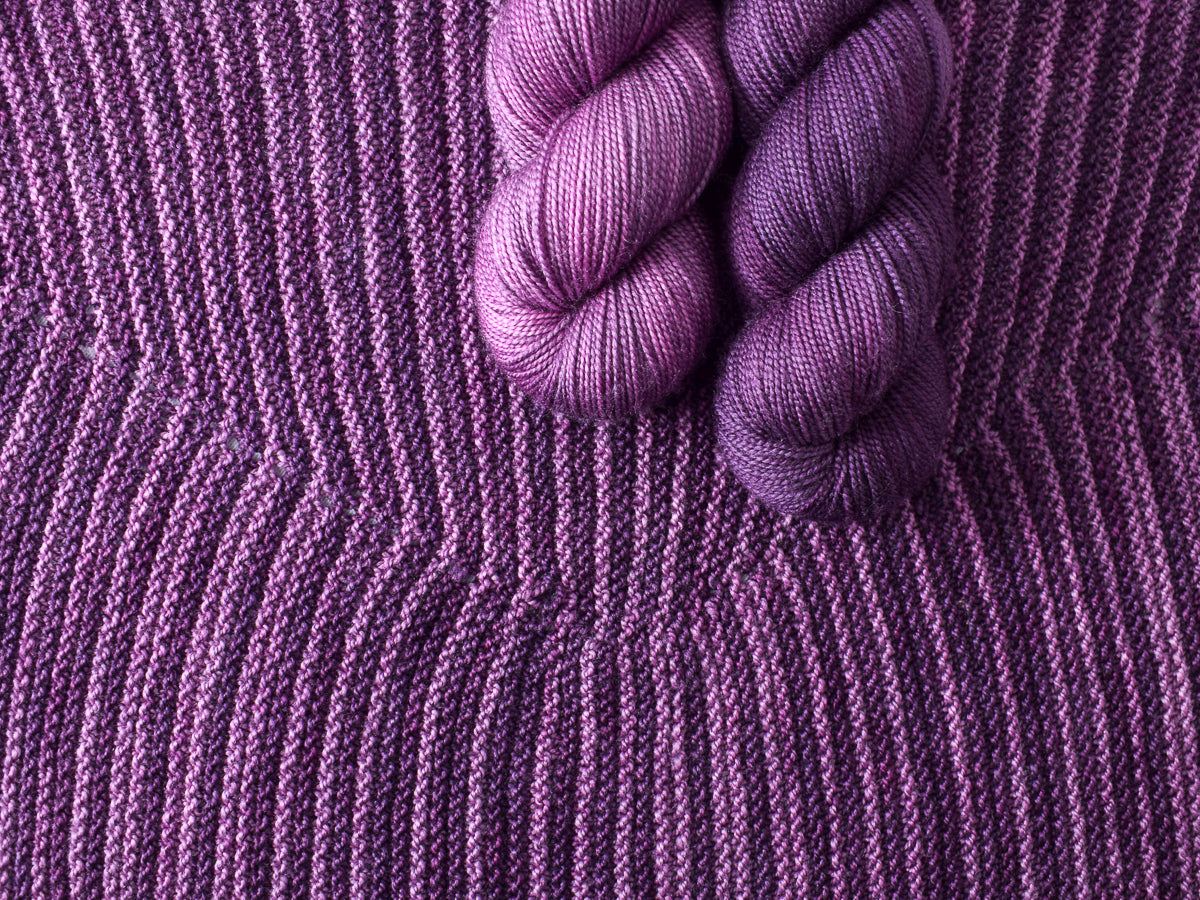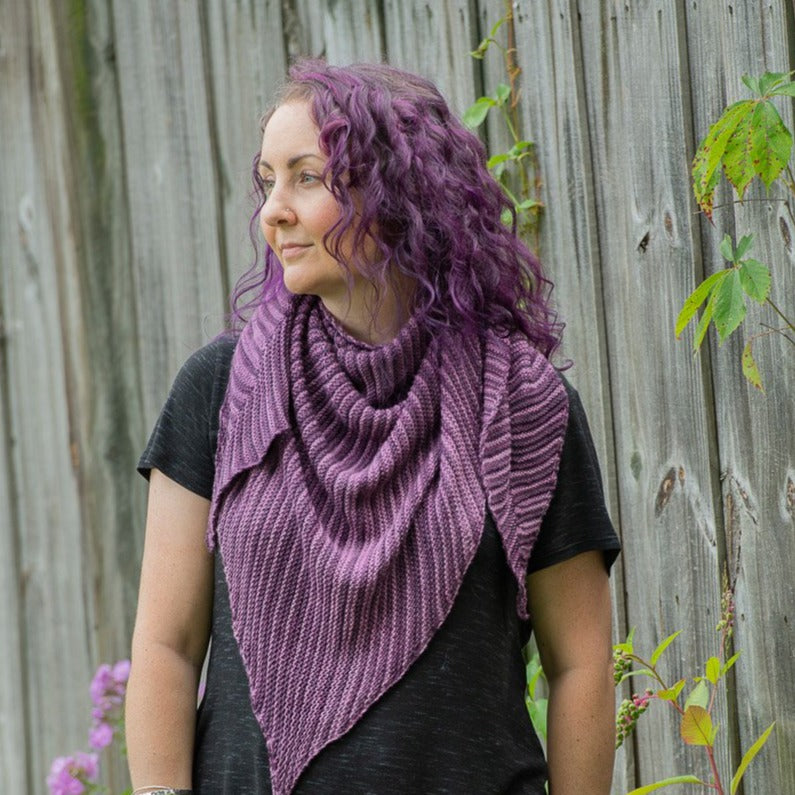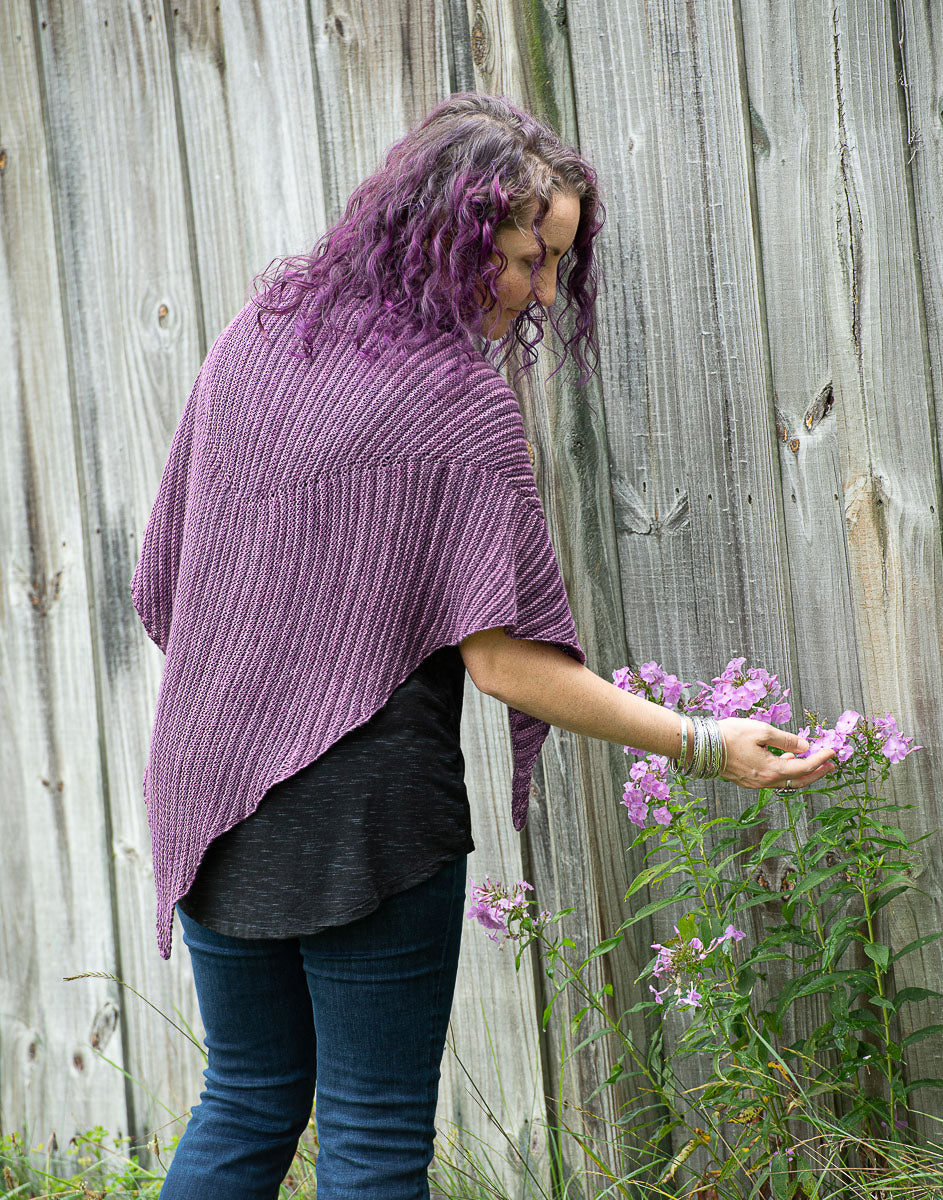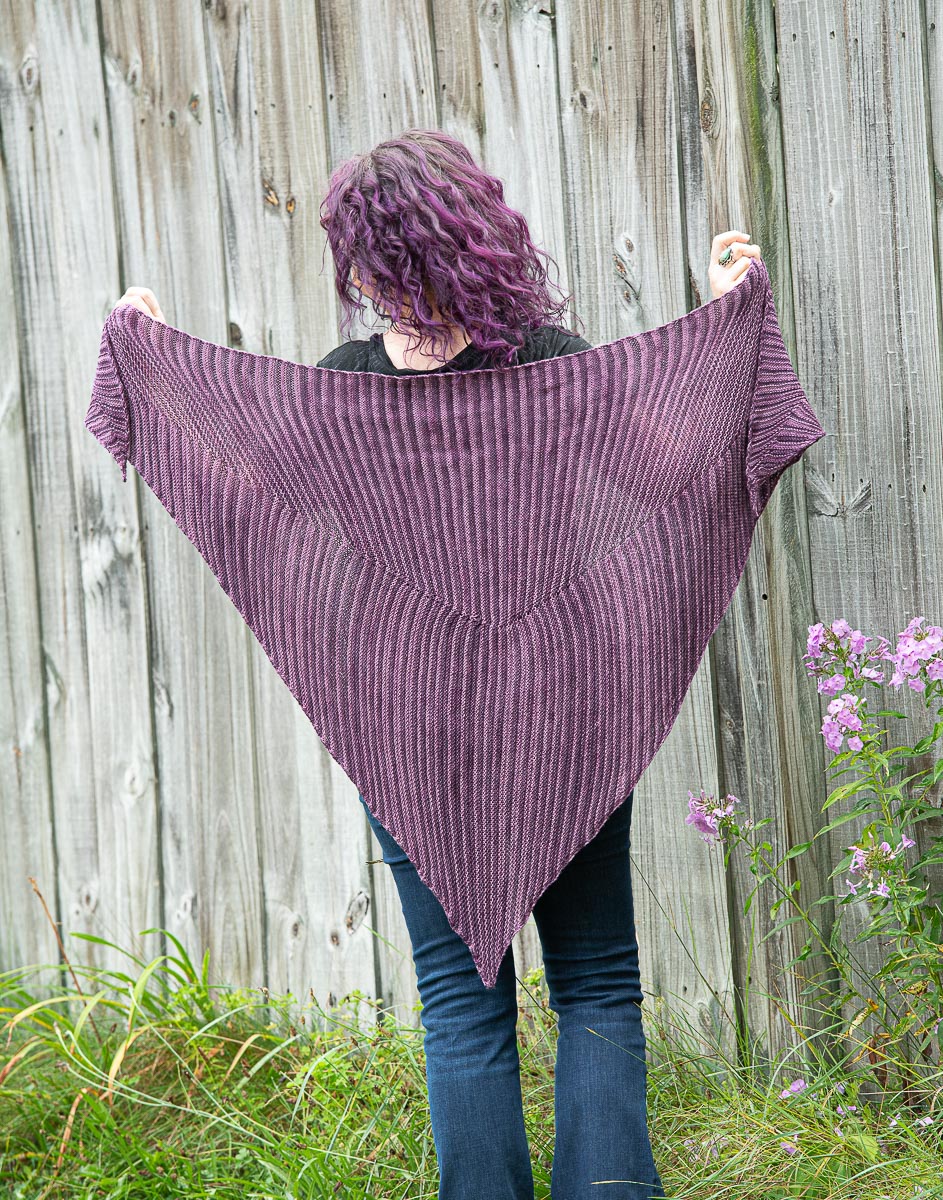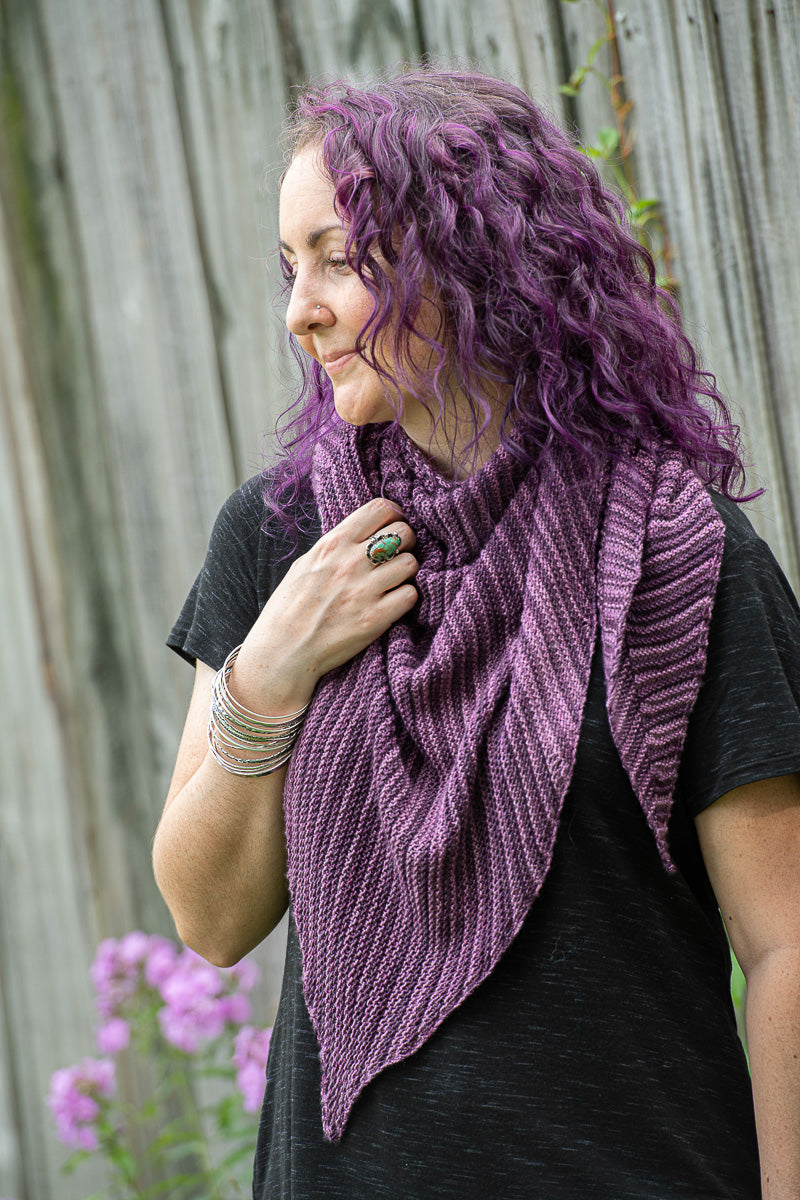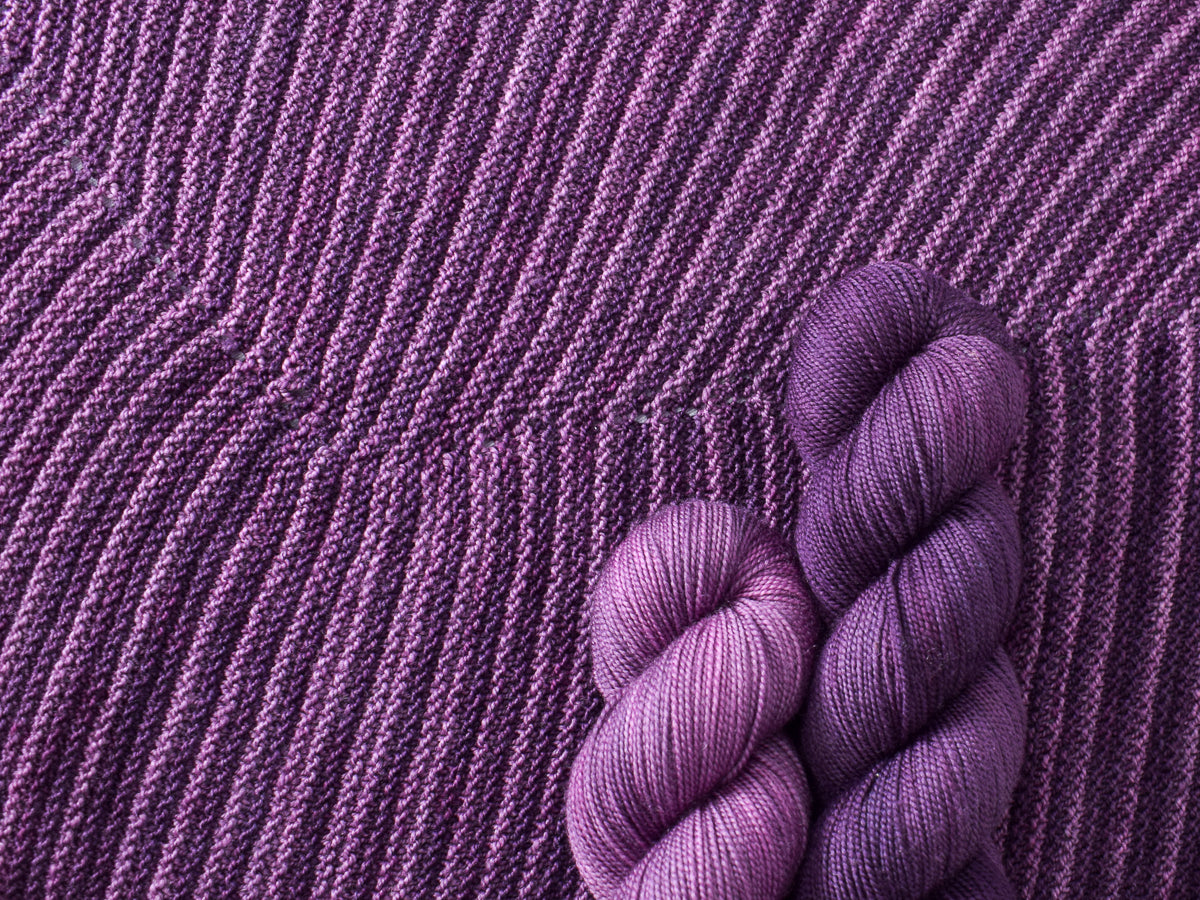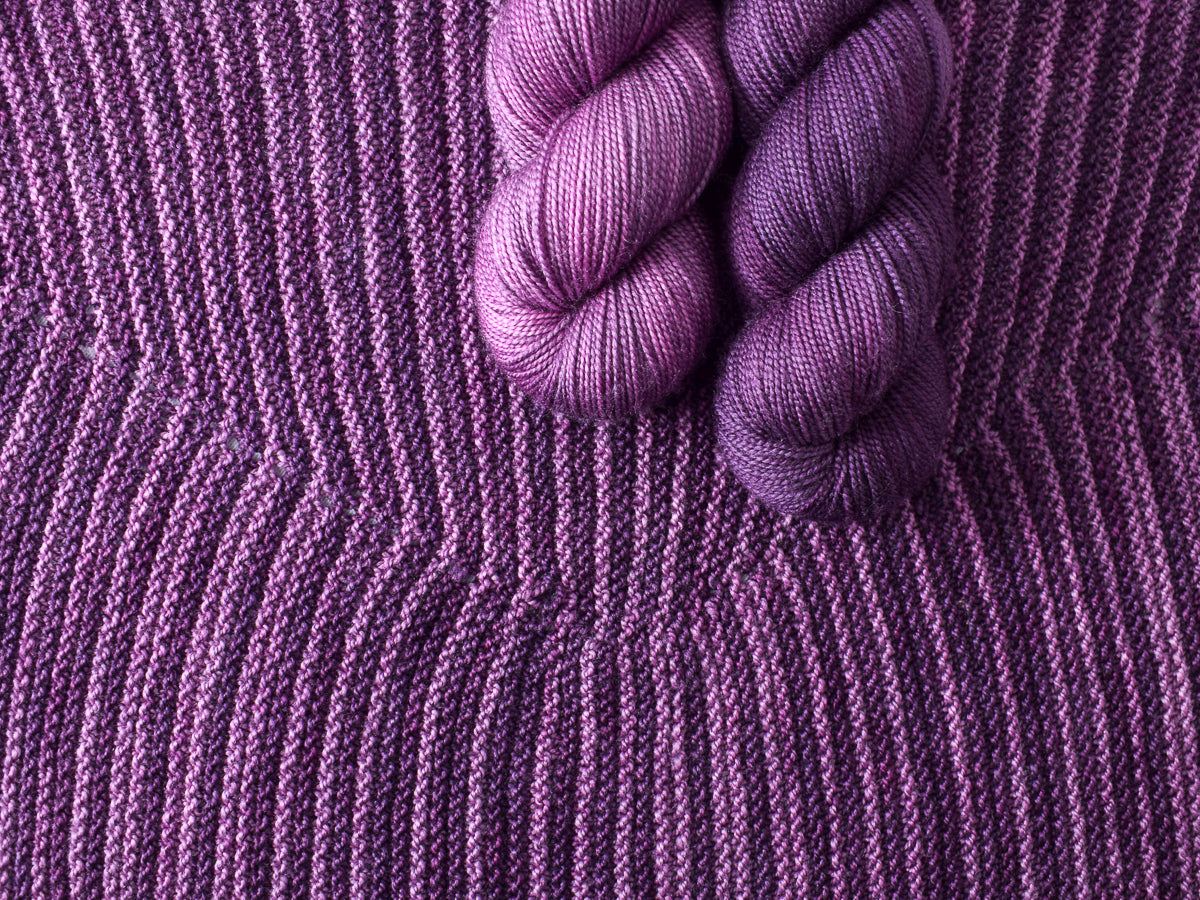 Sample Yarn and Colorway:
Our sample was knit in Miss Babs Yummy 2-Ply in Tulipa and Fig.
What You'll Need:
You'll need one skein each of two colorways of Yummy 2-Ply to complete this project. Choose the original colorway below − or try another color combination!
Pattern:
The Velvetine Lines pattern is available on Ravelry and Payhip. All patterns are sold separately and not included with the purchase of yarn.
Recommended Yarns
Select the yarn you would like to use for this project by clicking below - then click Add to cart
Project Gallery
Projects by Yarn Type
Find the perfect project for your yarn.
Projects by Project Type
Browse by shape and style.
Projects by Collection
See our seasonal collections.