Alinda Wrap
Designed by Ambah O'Brien
Light as a cloud, Alinda is a large, lace weight wrap. Designed to be worn wrapped several times around, with tapered ends to tie or dangle in front. Knit it up in your favorite bright or neutral color, this easy to wear wrap is sure to be a year-round wardrobe favorite. 
Interesting construction gives this shawl a modern edge with a subtle chevron eyelet patterning tapering to the final point.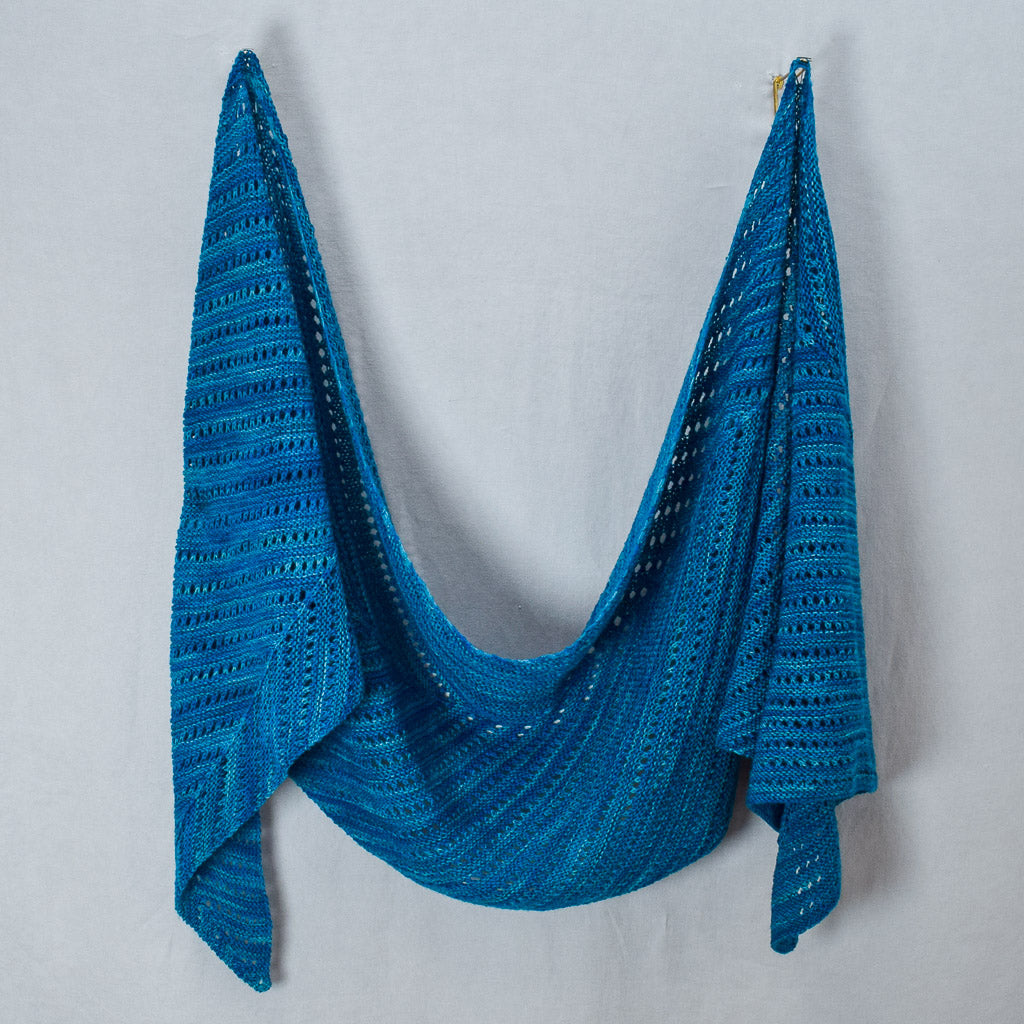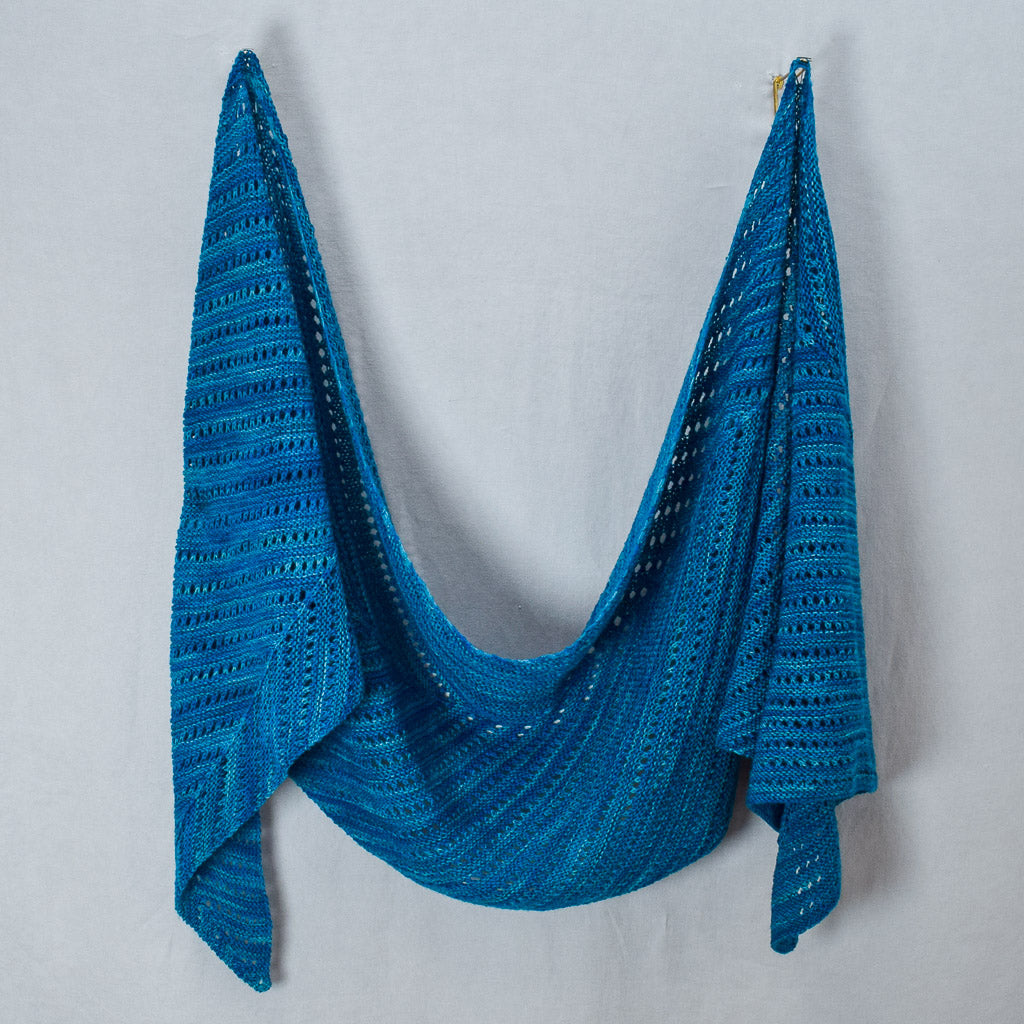 Sample Yarn and Colorway:
Our sample was knit in Miss Babs Katahdin in a tonal Wild Iris (non-repeatable) colorway.
What You'll Need:
You'll need one skein of Katahdin to complete this project. We suggest a tonal colorway, but a variegated one will also work well. Be sure to check out our current selection of Wild Irises, too!
Pattern:
You can purchase the pattern for Alinda directly from the designer on Ravelry. This pattern may also be found on Etsy. All patterns are sold separately and not included with purchase of yarn.
Recommended Yarns
Select the yarn you would like to use for this project by clicking below - then click Add to cart
Project Gallery
Projects by Yarn Type
Find the perfect project for your yarn.
Projects by Project Type
Browse by shape and style.
Projects by Collection
See our seasonal collections.