Antiquing
Designed by Lynn Everett
Antique shops are treasure troves of miscellany and have a way of taking you back in time as you let your mind relax and take in what lies before you. My favorite finds are those that surprise you with both function and craftsmanship. You never know what treasures you might find.

Antiquing is a cardigan knit from the top down with gently angled fronts edged with tiny mock cables, like that delicate edge around the mirror frame or the edge of an antique tea cart perhaps!

The front is made to be worn open or fastened with a shawl pin or maybe an antique brooch you've found. The back has waist shaping and the sleeves are knit from the top down, designed to be slim and long, but they can be shortened to the length you like. The cuffs and bottom edge continue the mock cable in ribbing.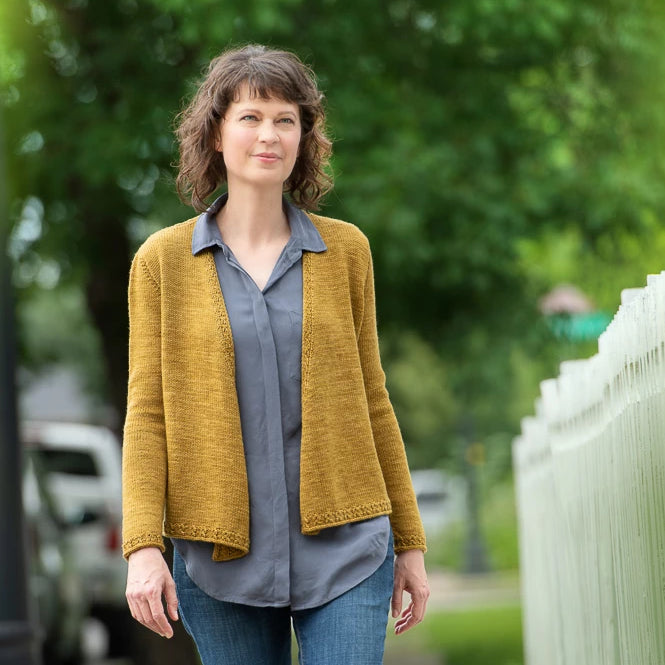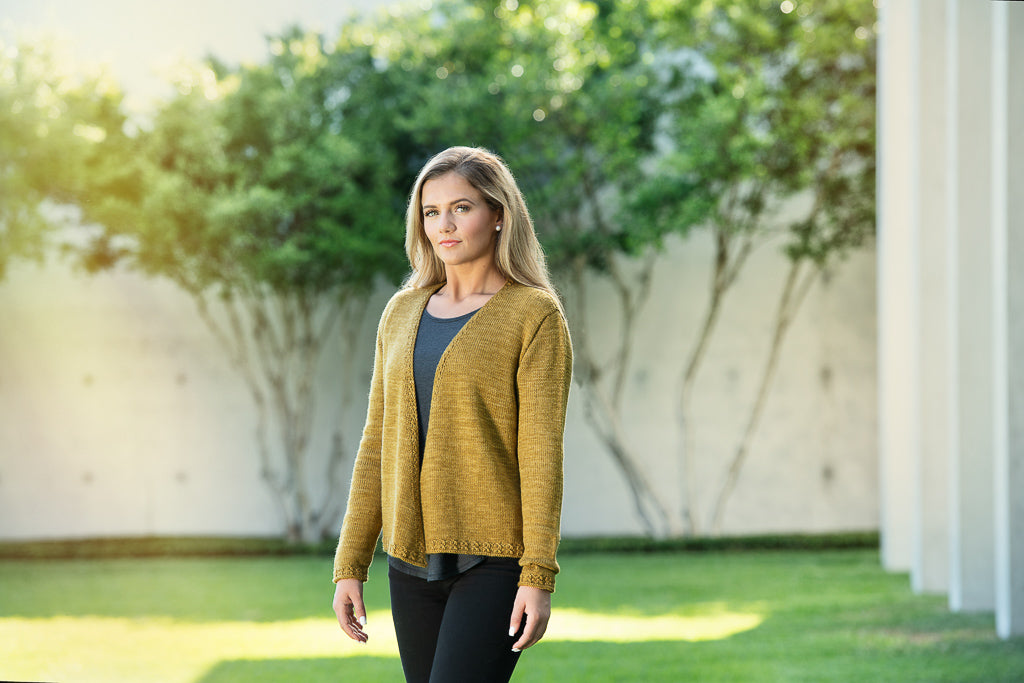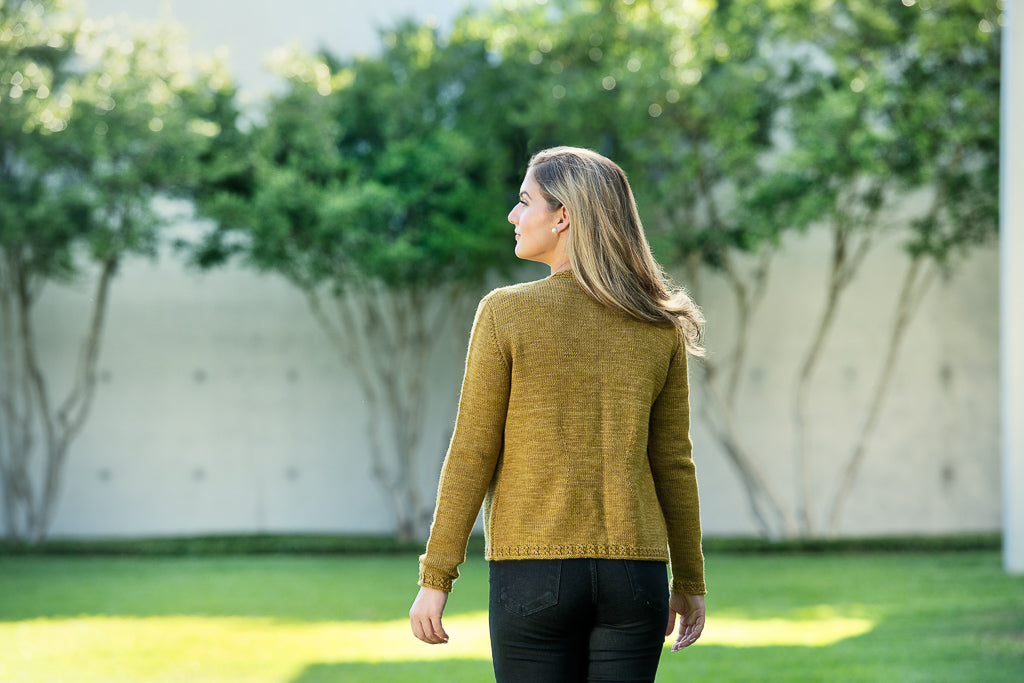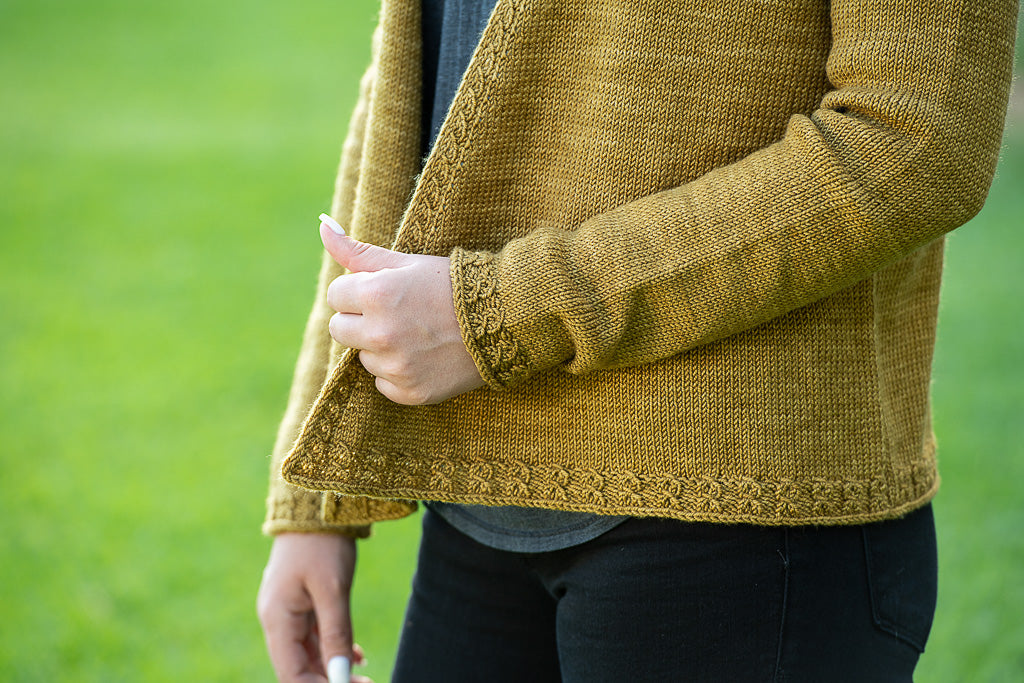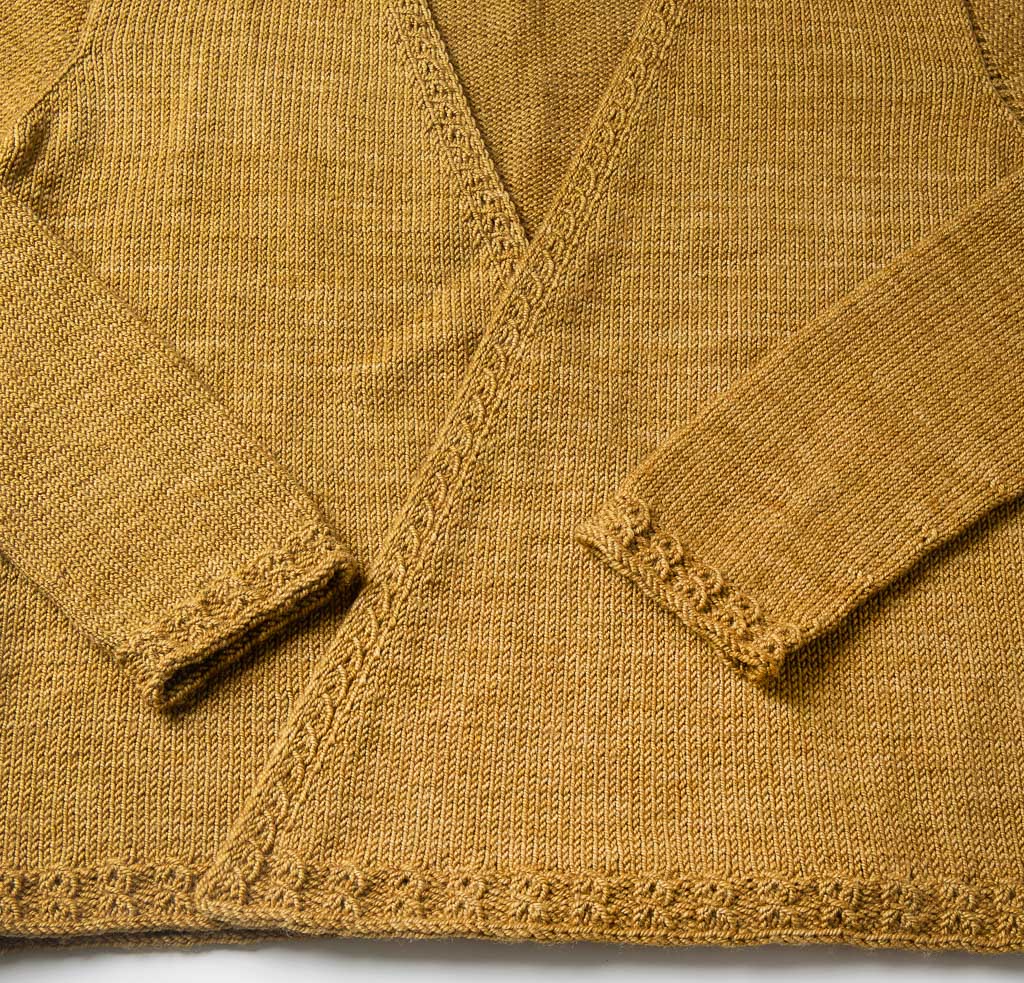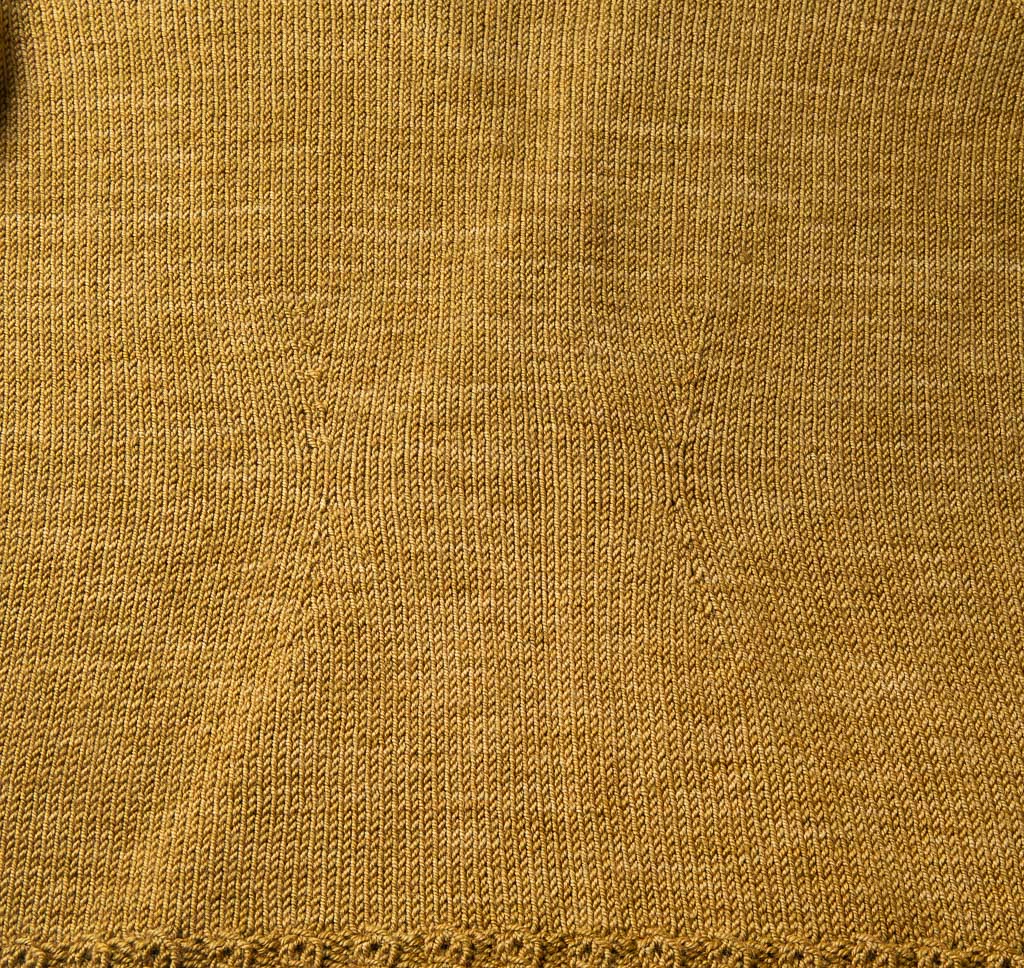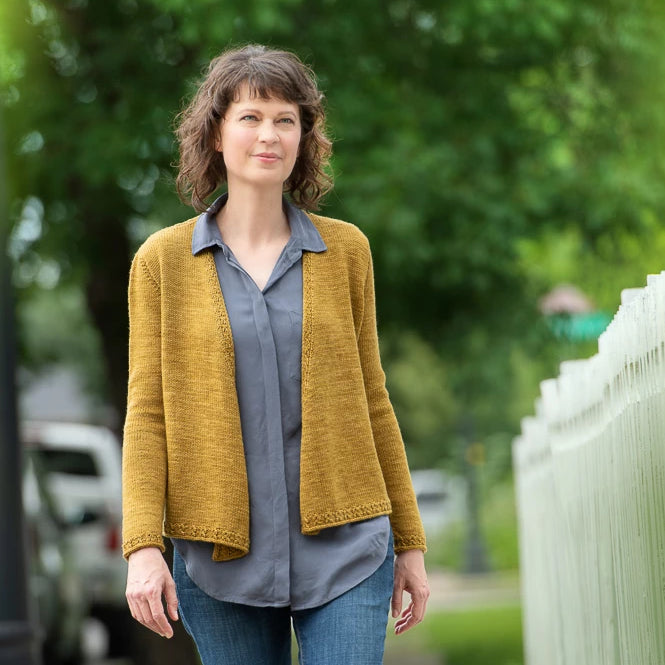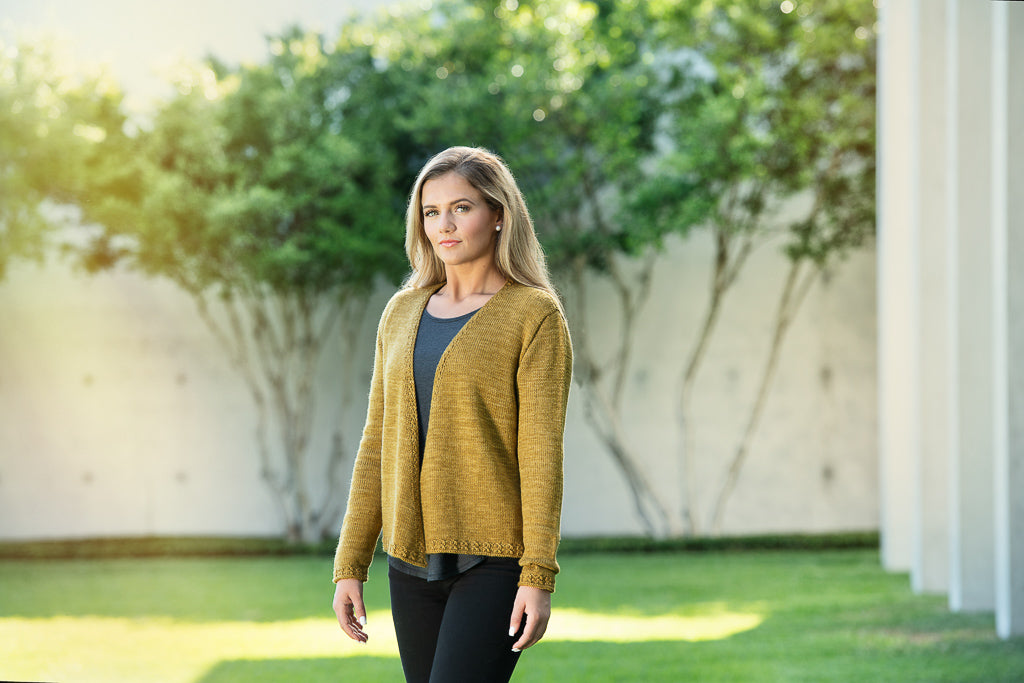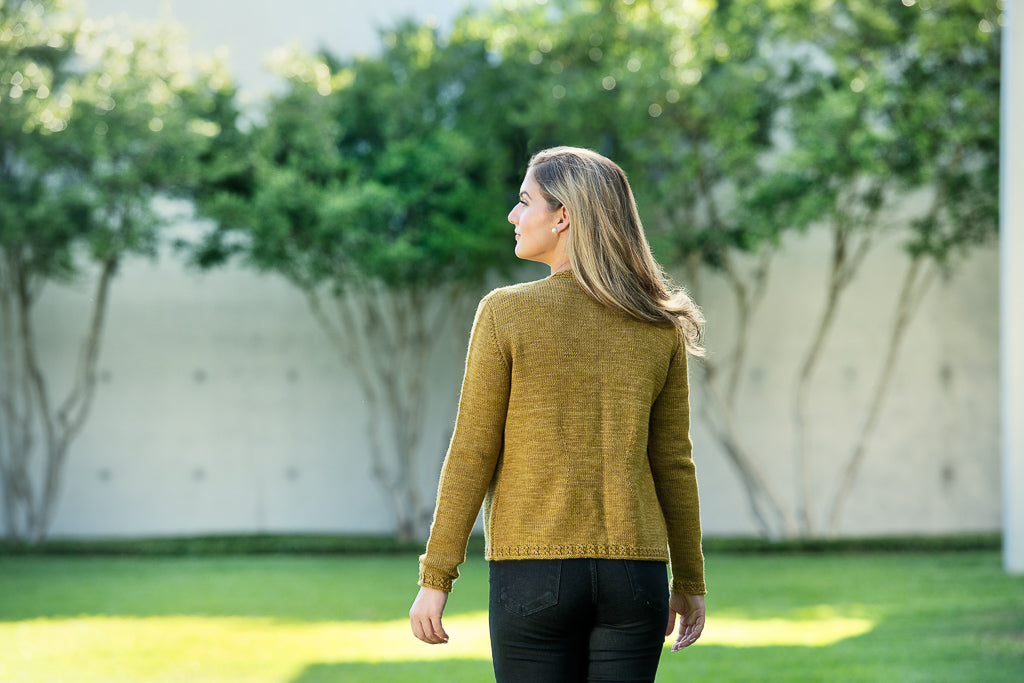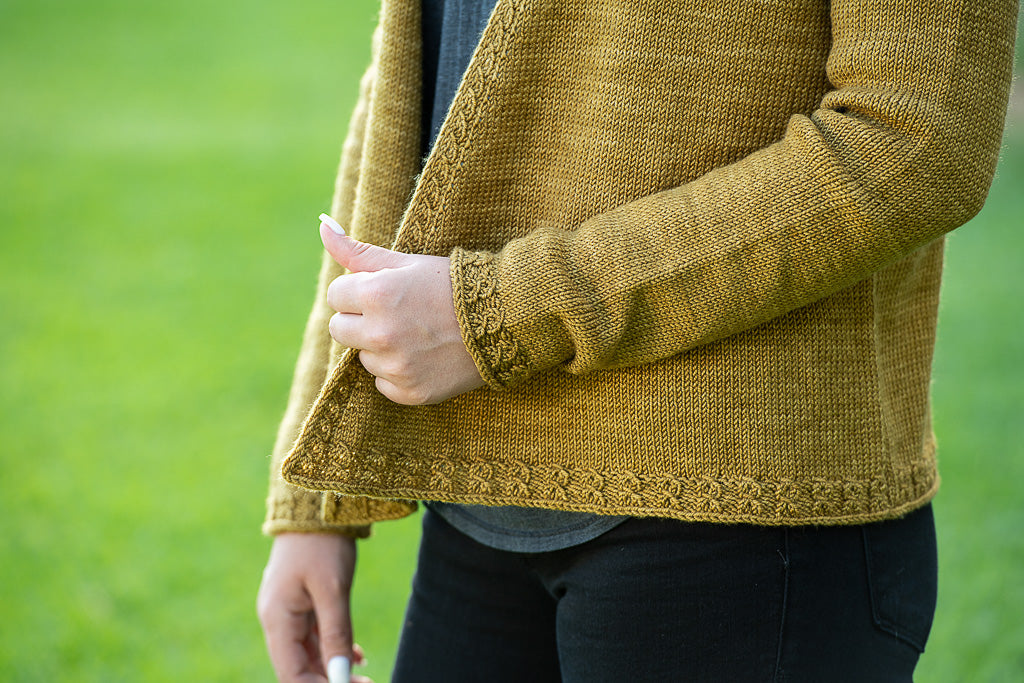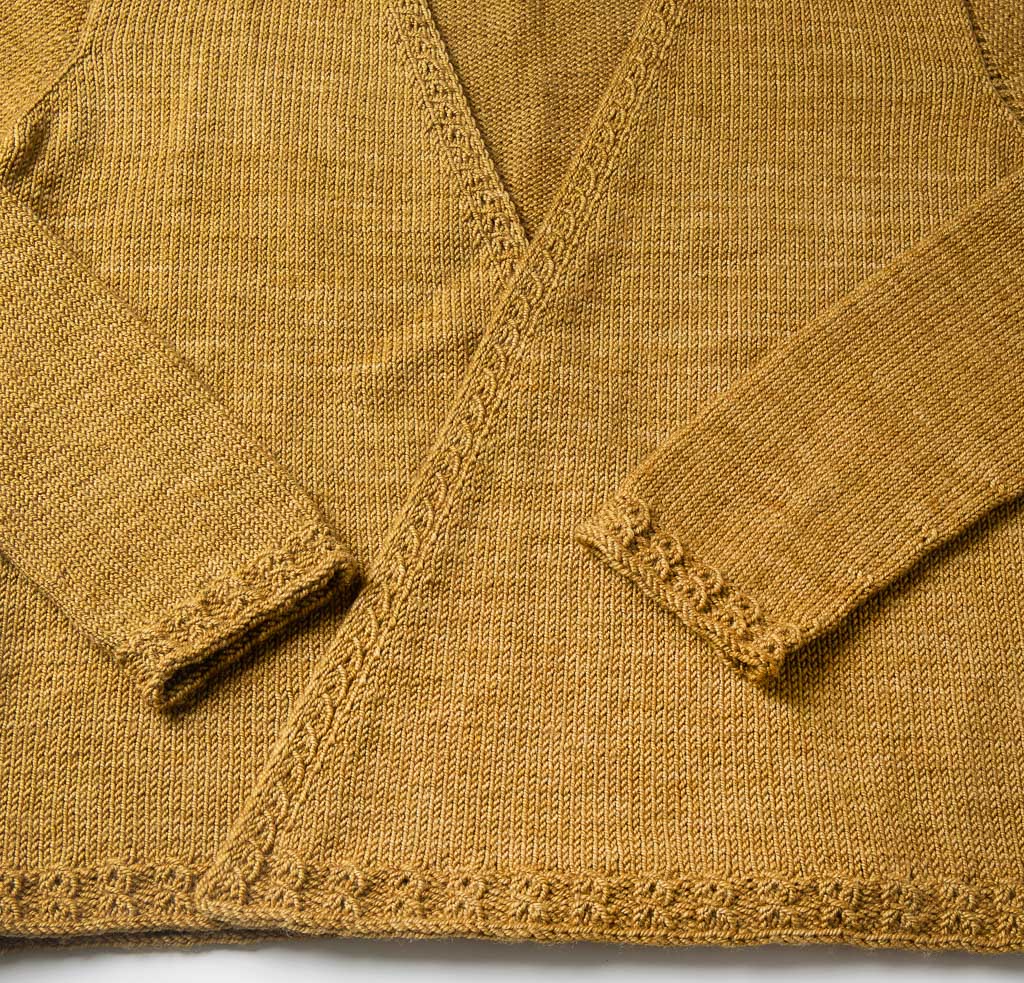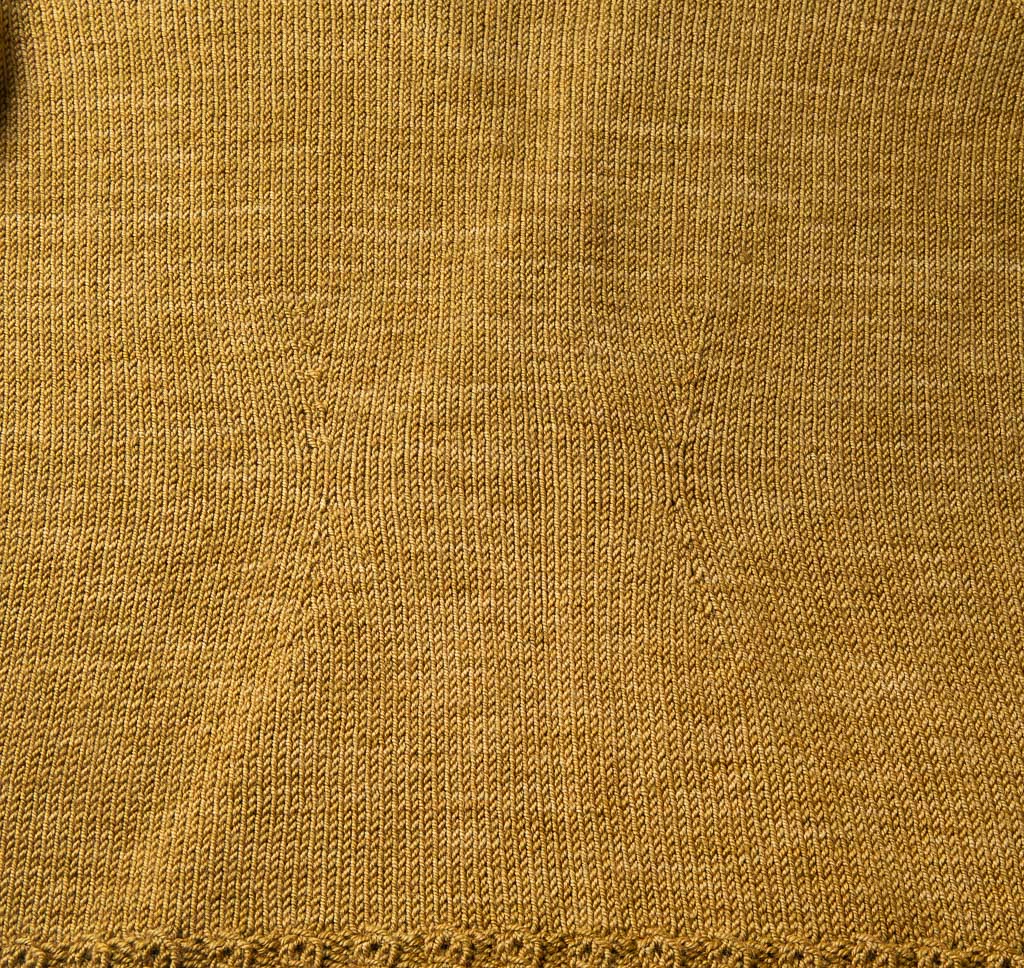 Sample Yarn and Colorway:
Our sample was knit in Miss Babs Yummy 3-Ply in the Antique Brass colorway.
What You'll Need:
You'll need 3-6 skeins of Yummy 3-Ply, depending on your size, to complete this project. Choose the original colorway below − or try another color!
Pattern:
You can purchase the pattern for Antiquing directly from the designer on Ravelry. All patterns are sold separately and not included with purchase of yarn.
Recommended Yarns
Select the yarn you would like to use for this project by clicking below - then click Add to cart
Project Gallery
Projects by Yarn Type
Find the perfect project for your yarn.
Projects by Project Type
Browse by shape and style.
Projects by Collection
See our seasonal collections.