Eternity
Designed by Boo Knits
This shawl was originally designed for the 2015 Miss Babs Armchair Traveling Knitting Tour taking inspiration from the New Year Celebrations in Sydney, Australia. The excitement of the night is captured as a reflection of the Sydney Harbour Bridge. The metal uprights are knit as mock cables that supporting the eyelet ridged arched top of the bridge and the lace supports set at a 45 degree angle provide a strong curve that explodes into a beaded firework display into the night sky. This exuberant border is edged with a series of picots that provide a grand finale to your shawl.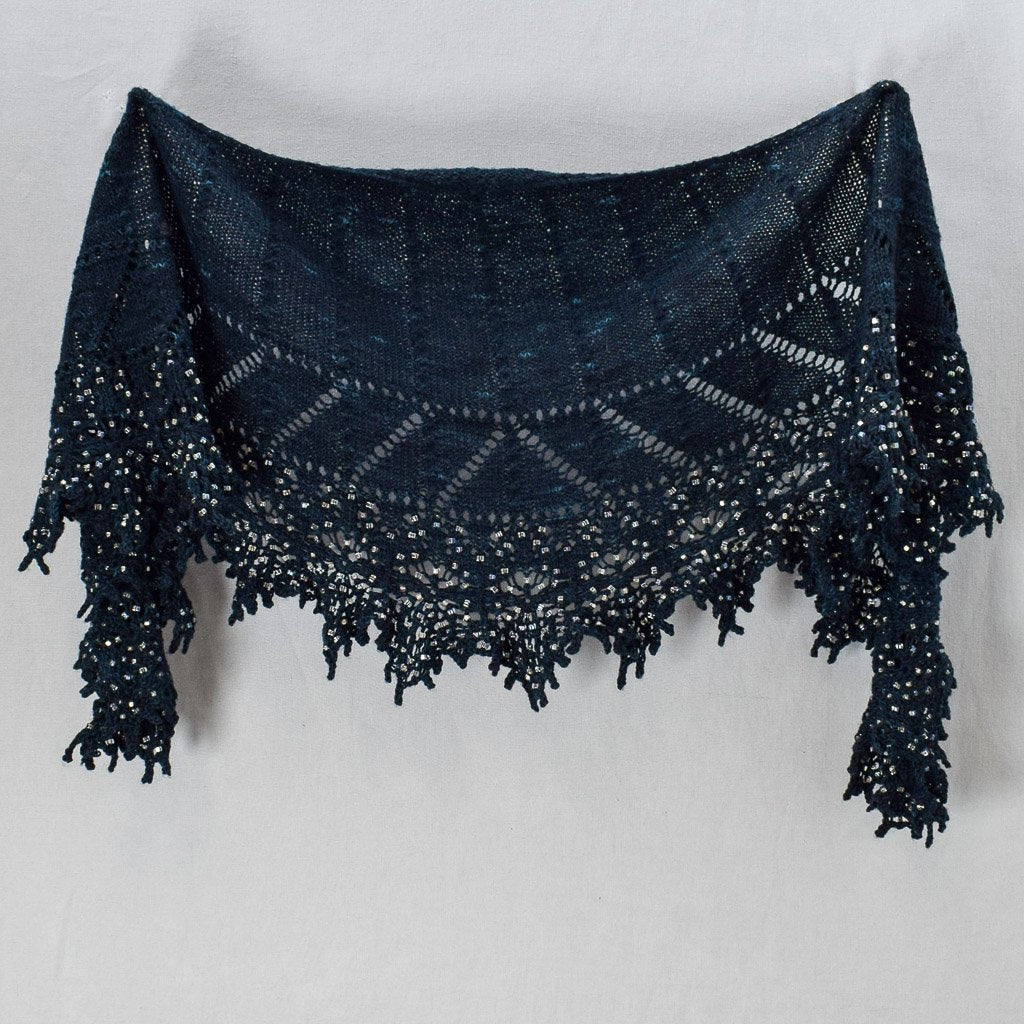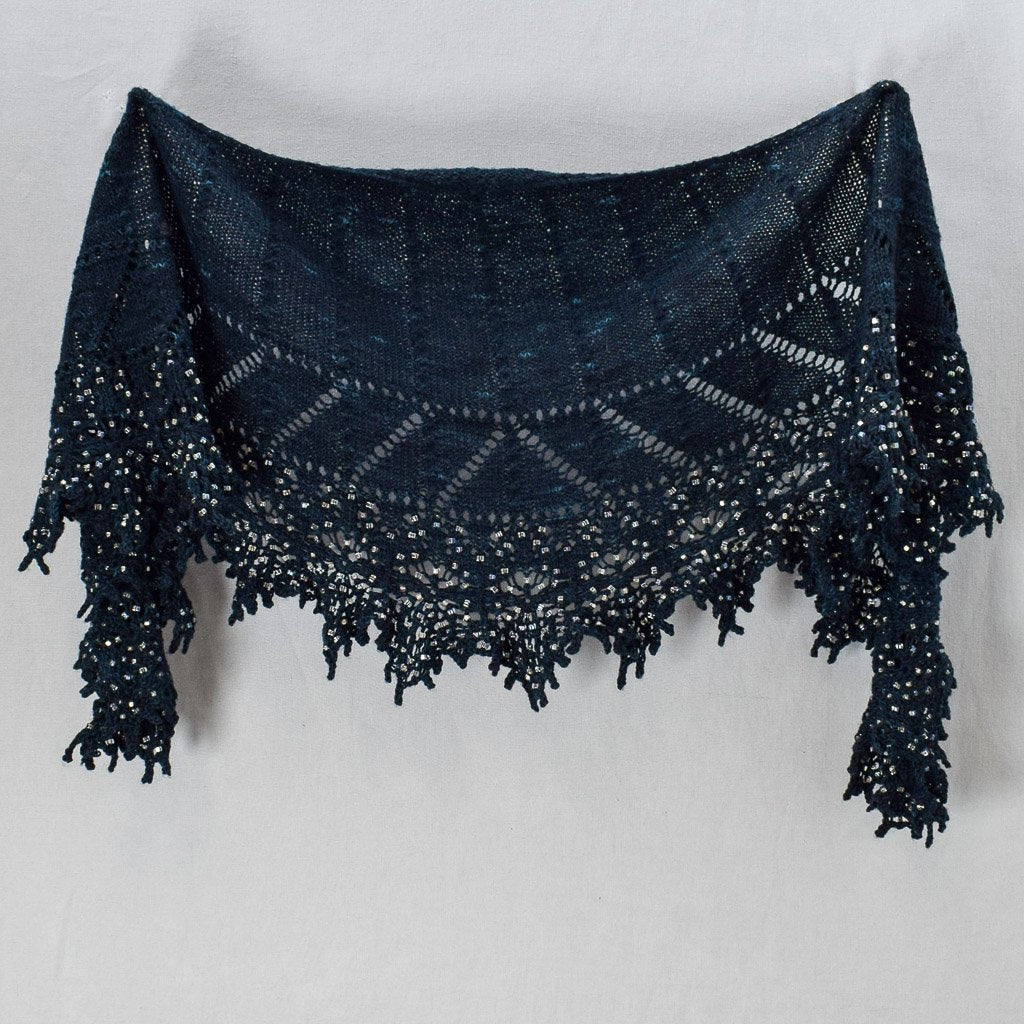 Sample Yarn and Colorway:
Our sample was knit in Miss Babs Katahdin in the color Eternity.
What You'll Need:
You'll need one skein of Katahdin - not a full skein, approximately 800 yards - to complete this project. Choose the original colorway below − or try another color! We usually have an assortment of partial skeins of Katahdin available. This project also requires 1300 size 5 triangle beads.
Pattern:
You can purchase the pattern for Eternity directly from the designer on Ravelry. All patterns are sold separately and not included with purchase of yarn.
Recommended Yarns
Select the yarn you would like to use for this project by clicking below - then click Add to cart
Project Gallery
Projects by Yarn Type
Find the perfect project for your yarn.
Projects by Project Type
Browse by shape and style.
Projects by Collection
See our seasonal collections.