Fontaine Cowl
Designed by Veronica Parsons
This lacy loop uses a combination of chains and double crochet clusters to form arched open motifs, like a fountain or flowers. The Fontaine Cowl has no wrong side, and most stitches are worked into spaces, making the crocheting flow easily. Fringe hides the join and adds texture to the finished piece. For more interest, consider using a contrasting color or texture for your fringe.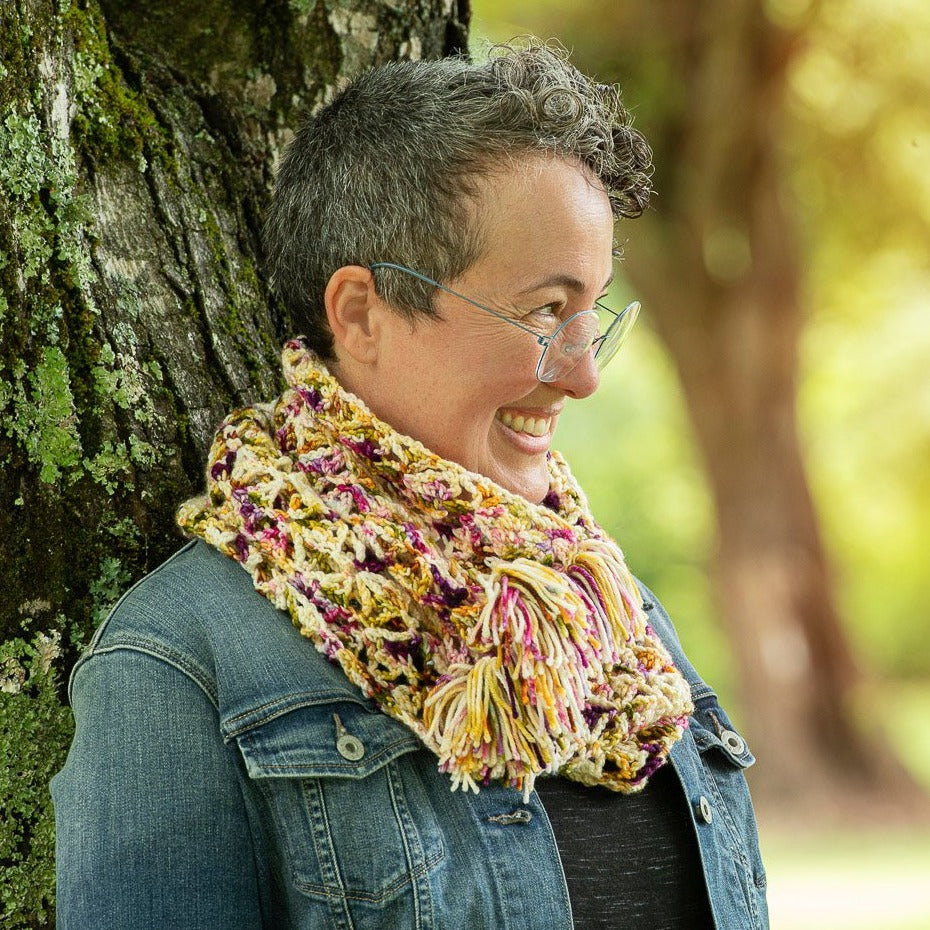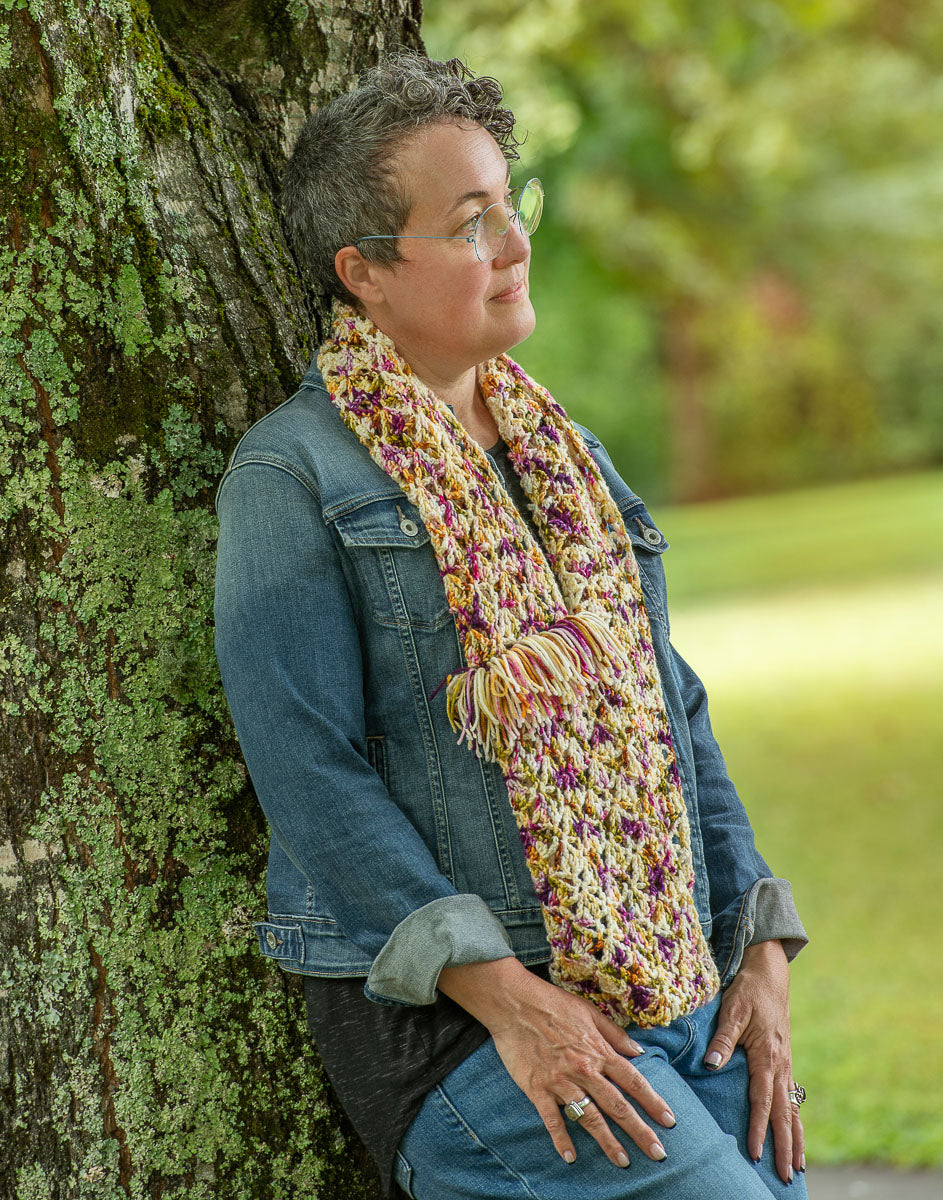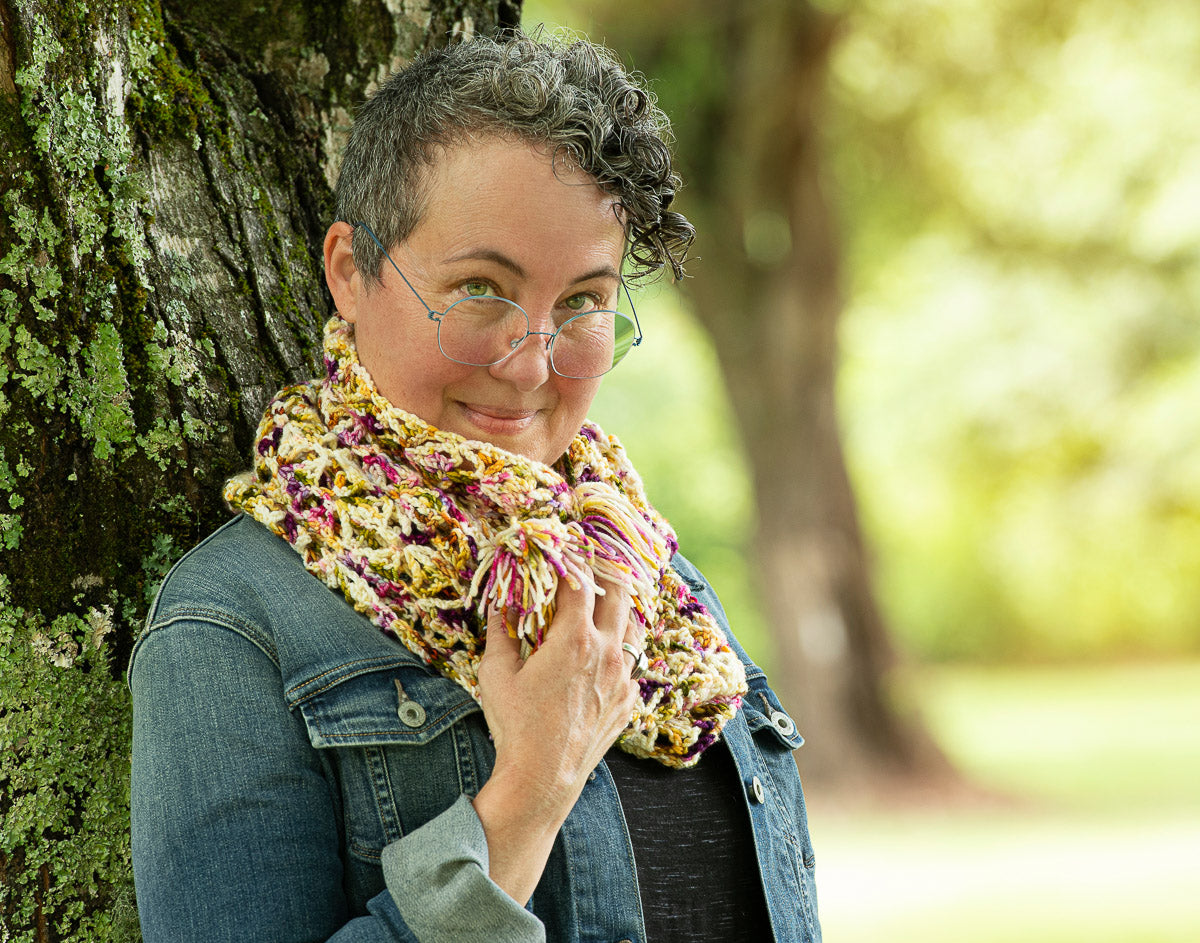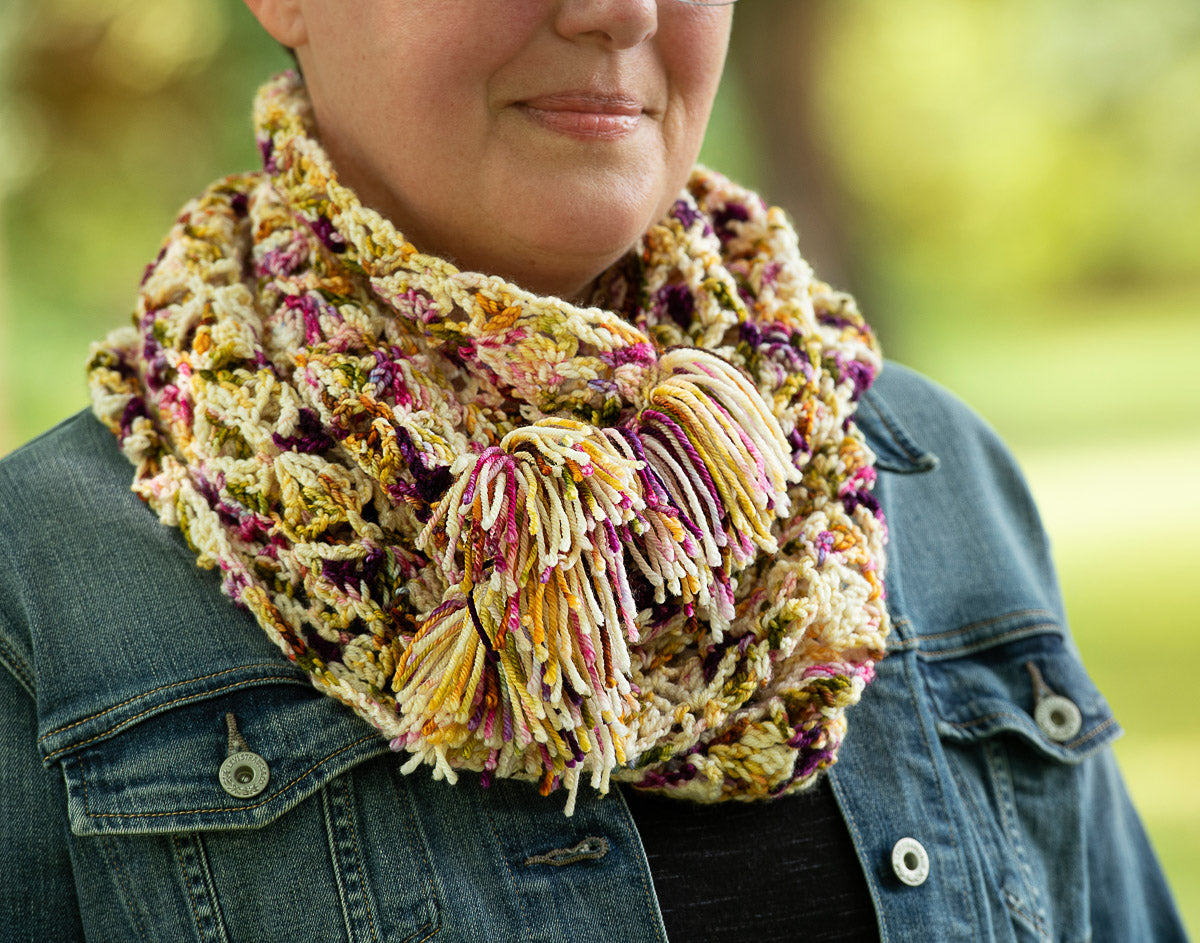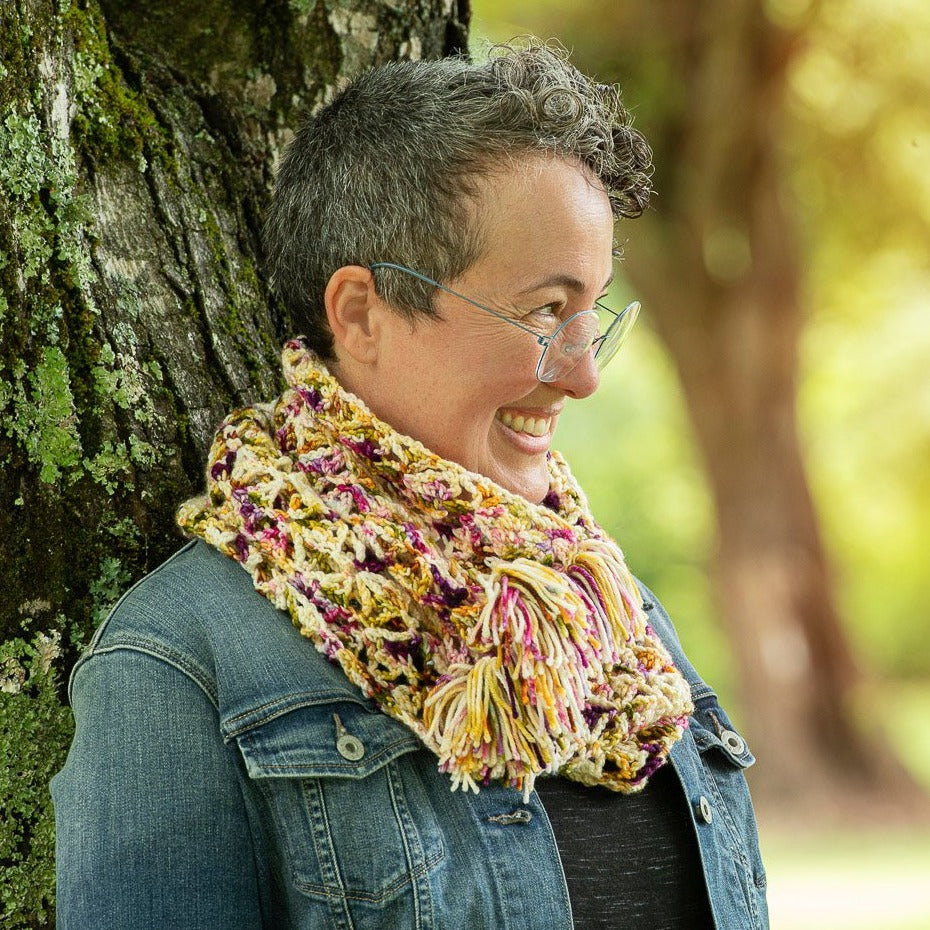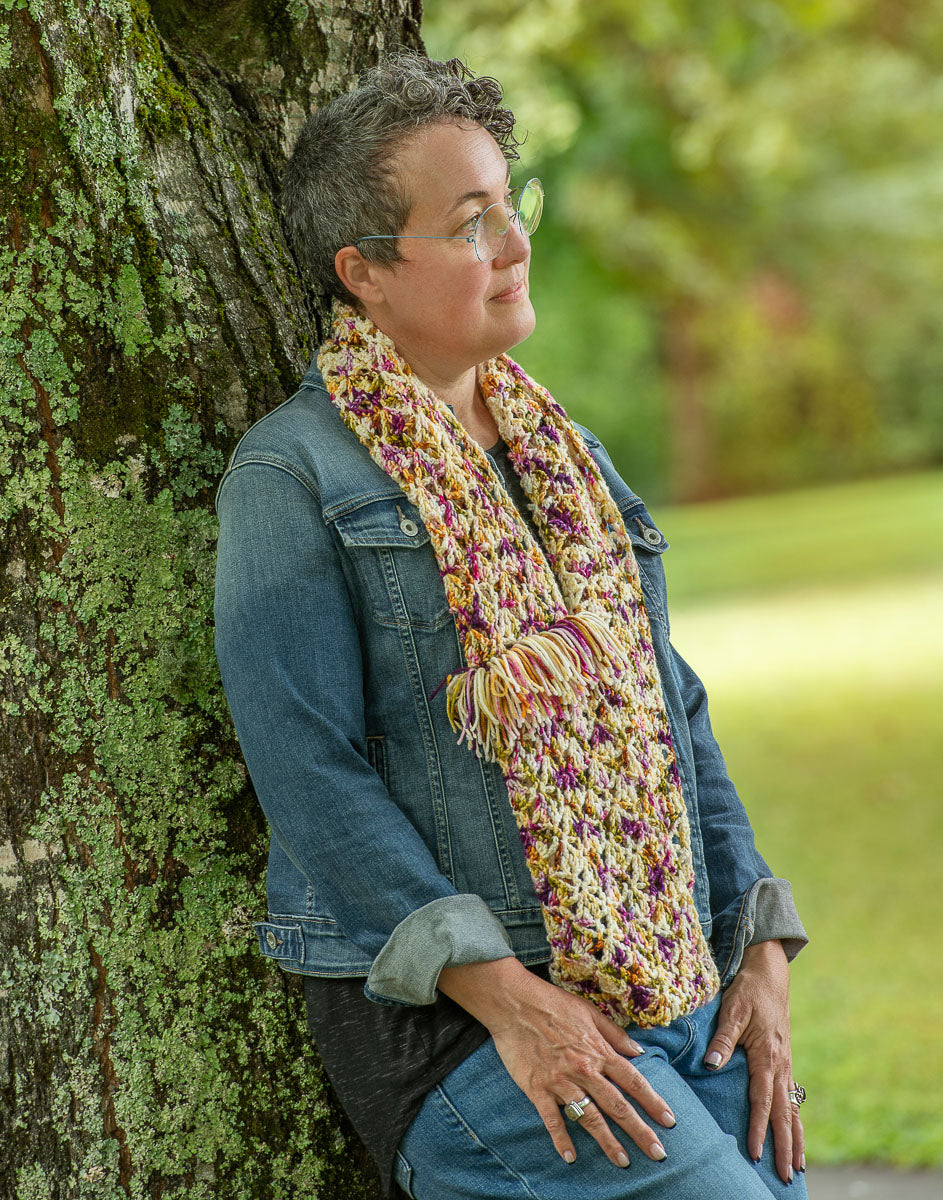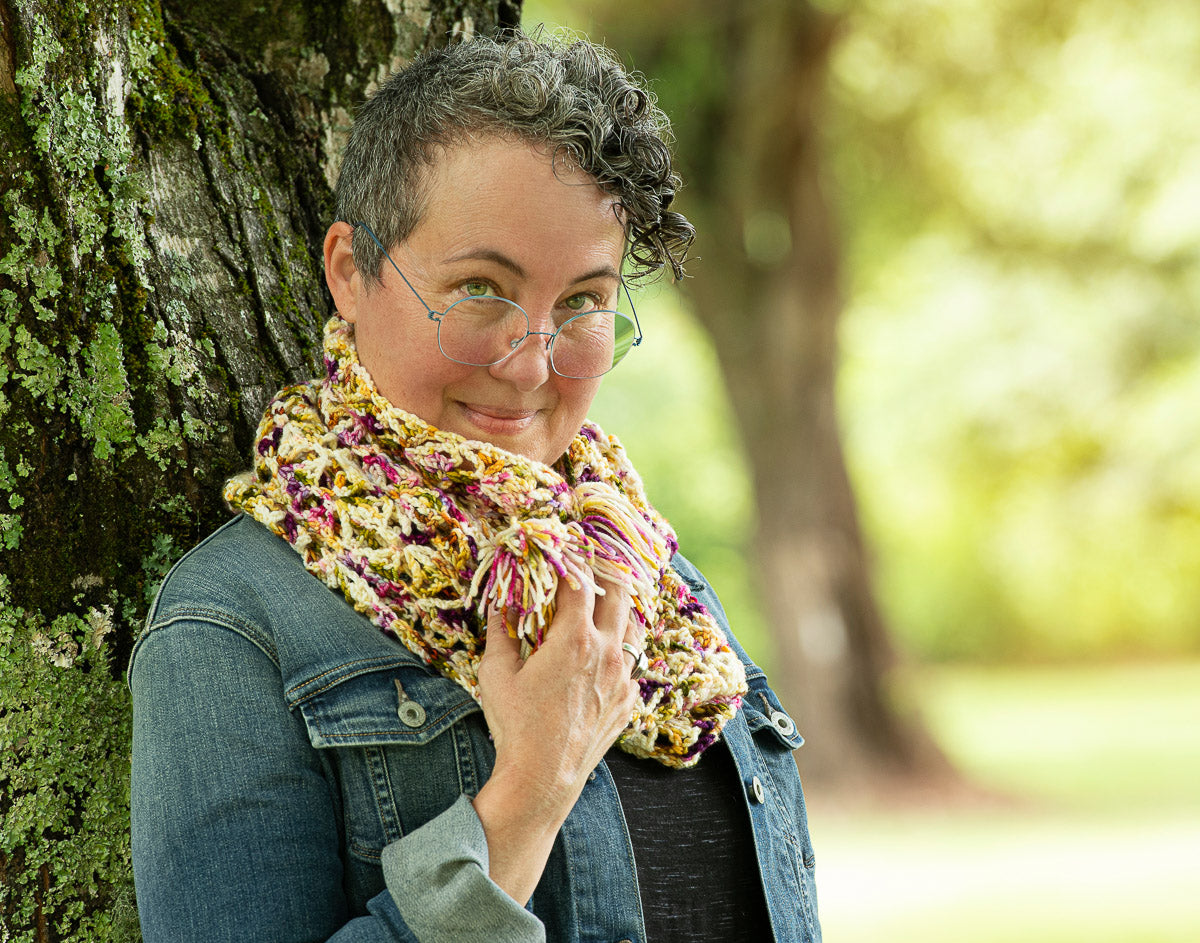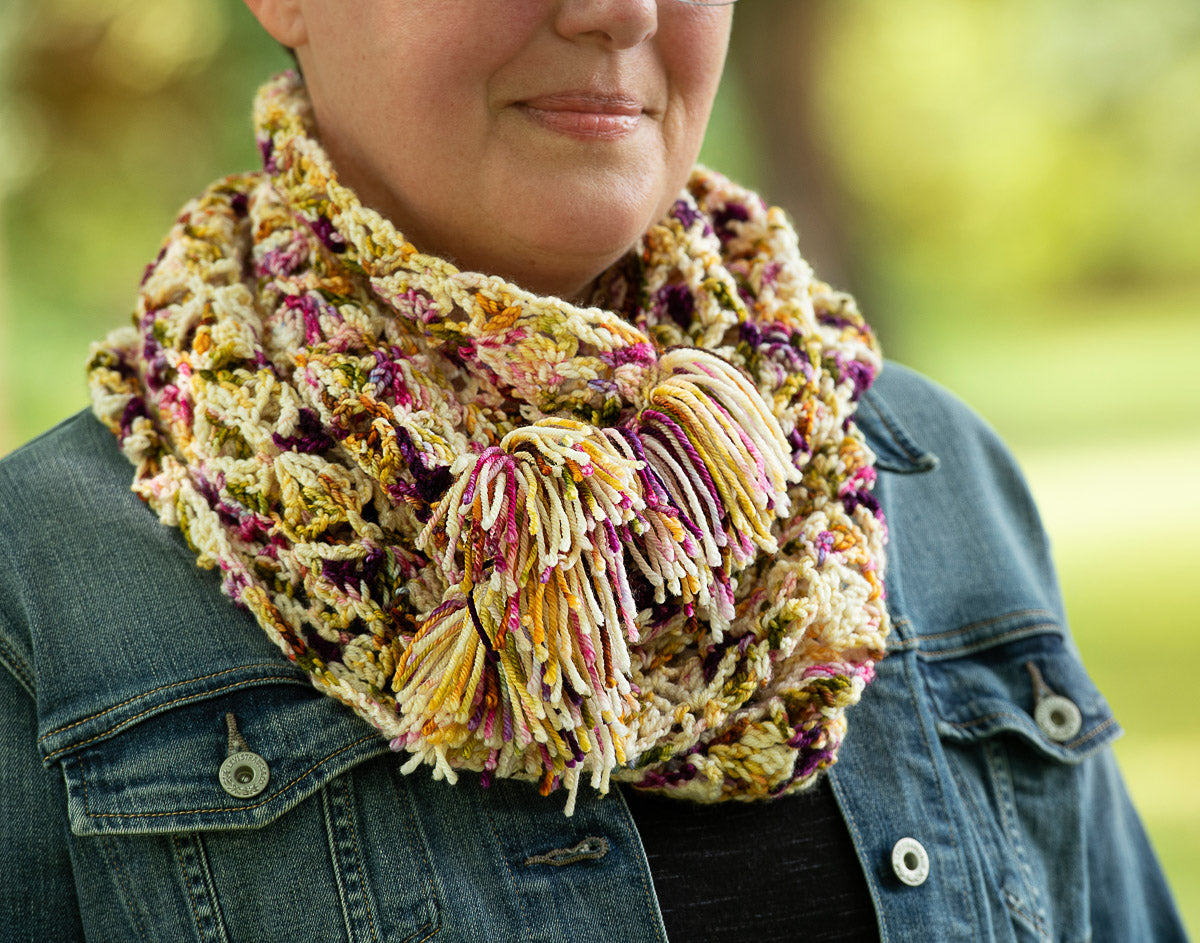 Sample Yarn and Colorway:
Our sample was crocheted in Miss Babs Yowza in the Garden Party colorway.
What You'll Need:
You'll need one skein of Yowza to complete this project. Choose the original colorway below − or try another color!
Pattern:
The Fontaine Cowl pattern is available on Ravelry and Payhip. All patterns are sold separately and not included with the purchase of yarn.
Recommended Yarns
Select the yarn you would like to use for this project by clicking below - then click Add to cart
Project Gallery
Projects by Yarn Type
Find the perfect project for your yarn.
Projects by Project Type
Browse by shape and style.
Projects by Collection
See our seasonal collections.