Hearth Keeper
Designed by Deborah Breland
This crescent shawl was inspired by a family name. When researching our family tree, I found that the translation for Heitkamper was "keepers of the hearth." My grandparents, Edward and Katherine Heitkamper, were living examples of what love is, and they kept the home-fires burning. The edge of the shawl is aflame, but it is intended to wrap around you like an embrace from a loved one. The shawl is worked from the neck down in garter stitch with increases worked near the edges on right side rows. The flame lace border is knitted on and serves as a bind off for the live stitches. This part requires attention at first, as the stitch counts change, but as you work it becomes intuitive quickly.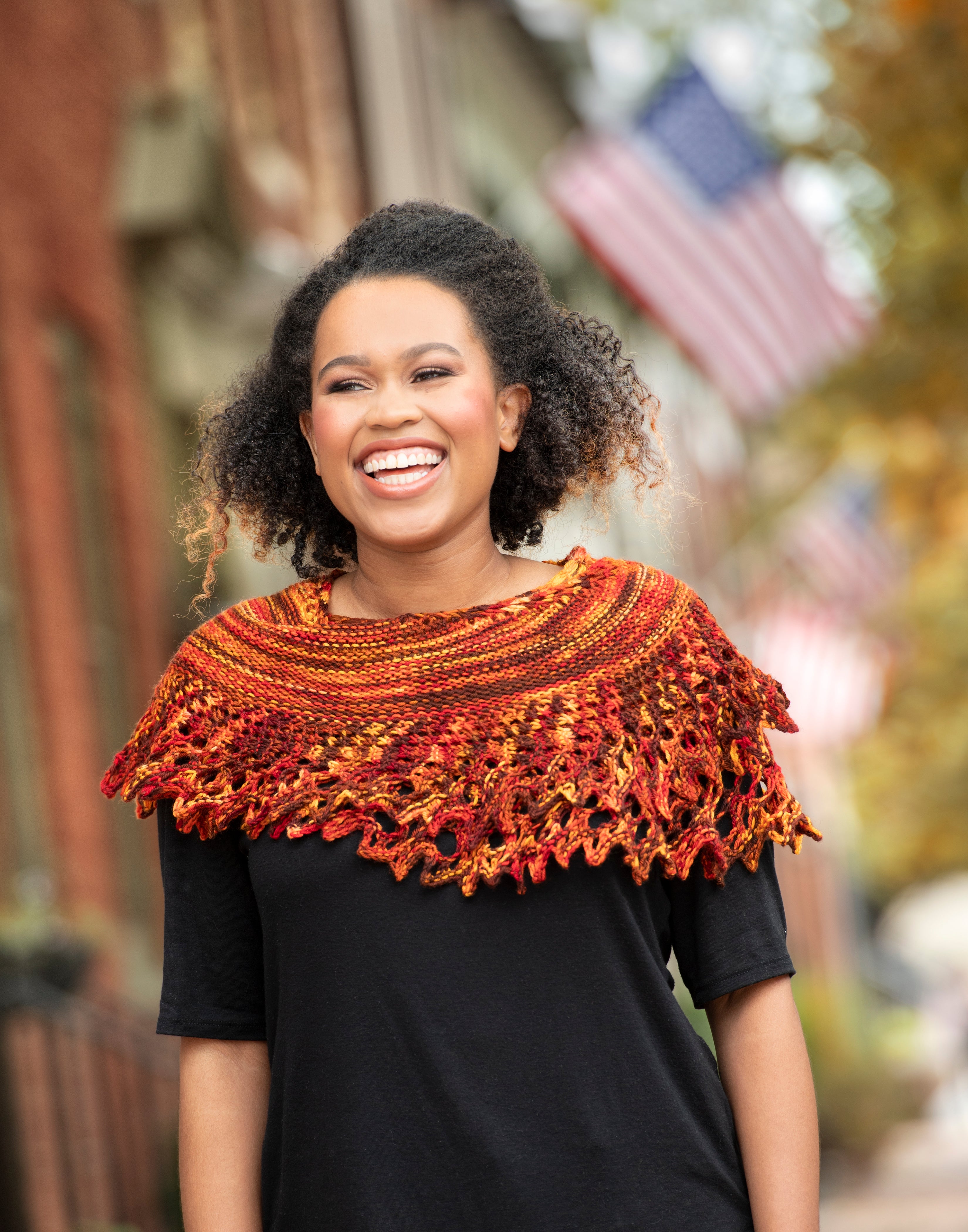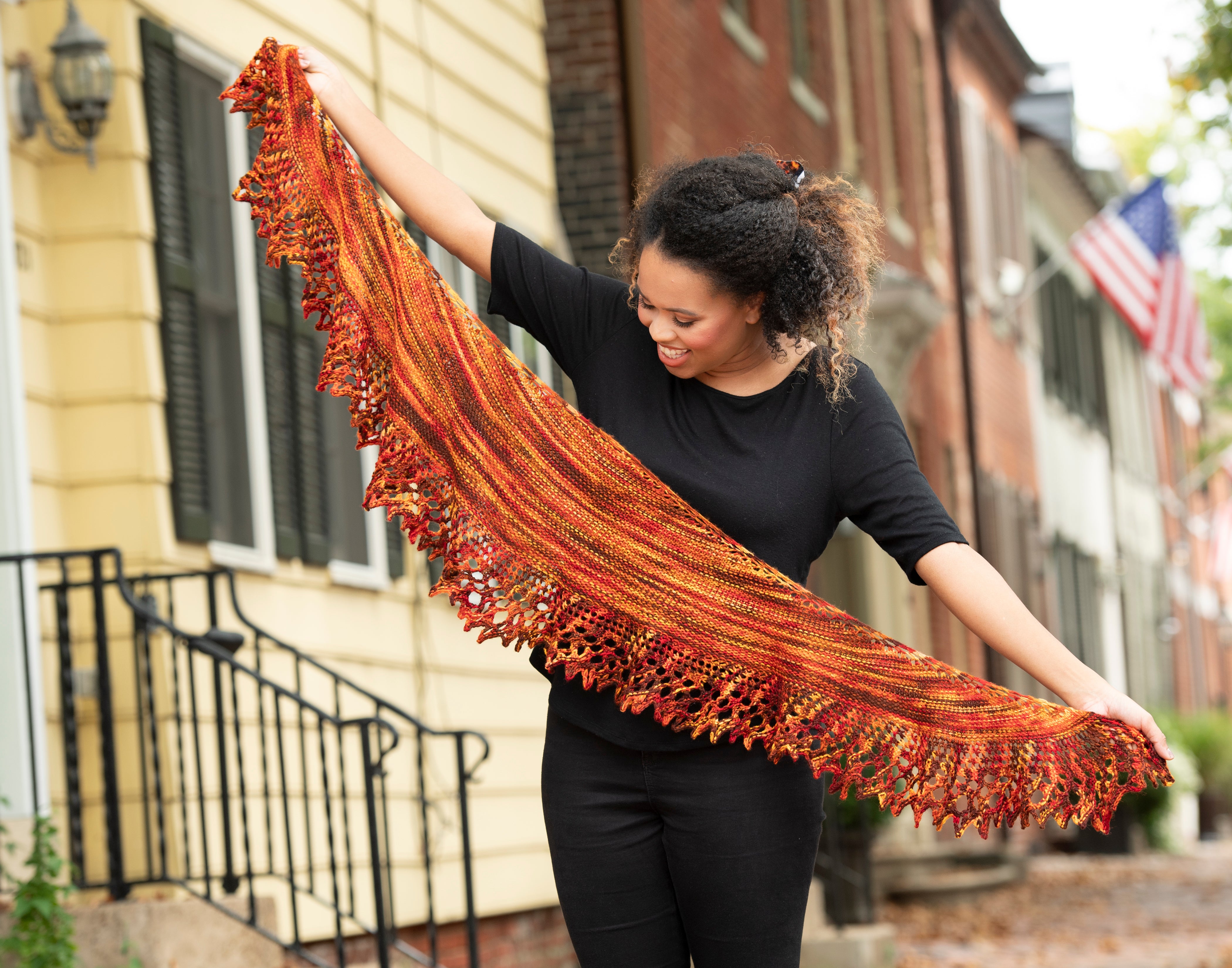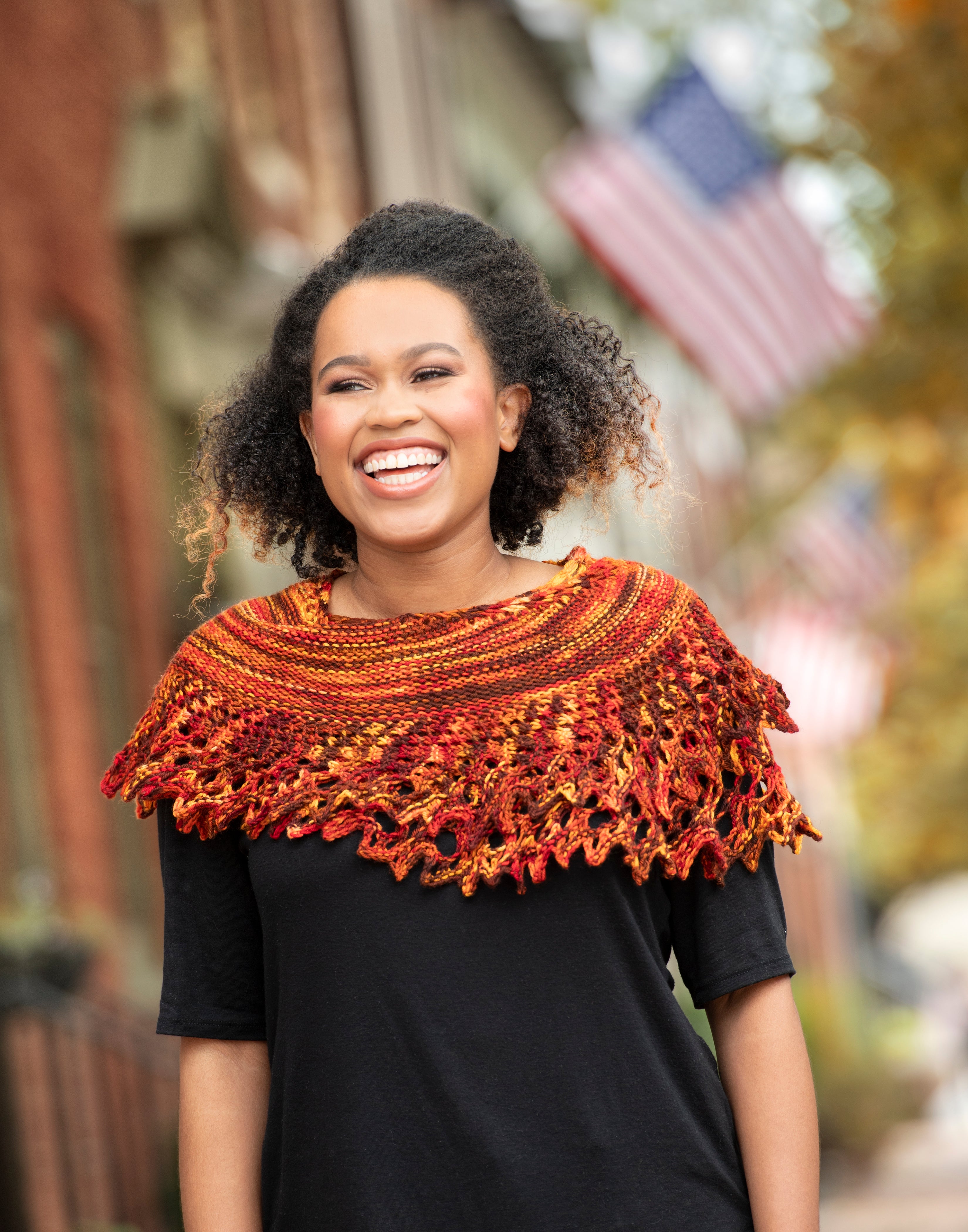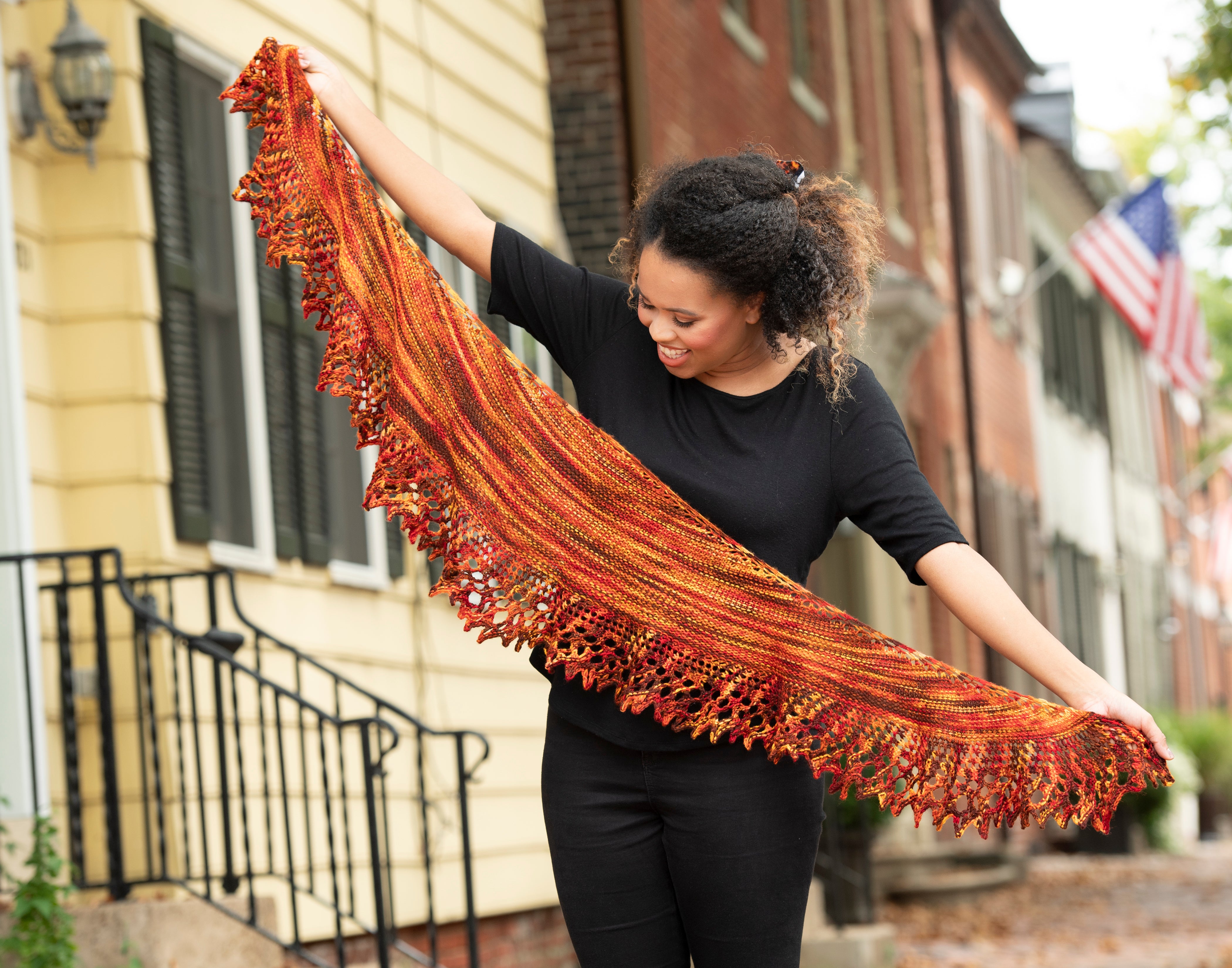 Sample Yarn and Colorway:
Our sample was knit in Miss Babs Yowza in the Wanna Go Crazy colorway.
What You'll Need:
You'll need one skein of Yowza to complete this project. Choose the original colorway below − or try another color!
Pattern:
You can purchase the pattern for Hearth Keeper directly from the designer on Ravelry. All patterns are sold separately and not included with purchase of yarn.
Recommended Yarns
Select the yarn you would like to use for this project by clicking below - then click Add to cart
Project Gallery
Projects by Yarn Type
Find the perfect project for your yarn.
Projects by Project Type
Browse by shape and style.
Projects by Collection
See our seasonal collections.