Hedera Swoncho
Designed by Stephanie Lotven
Inspired by evergreen ivy, Hedera is a combination of sweater and poncho. Knit seamlessly in the round from the top down, this sweater features a deep circular yoke. The length of the yoke creates an incredible palette for a large, dramatic, and uncomplicated colorwork motif of creeping vines and delightful flowers. With a squishy, fold-over collar, short, ribbed sleeves, and considerable positive ease, the Hedera is certain to be the most striking and comfortable garment in your closet.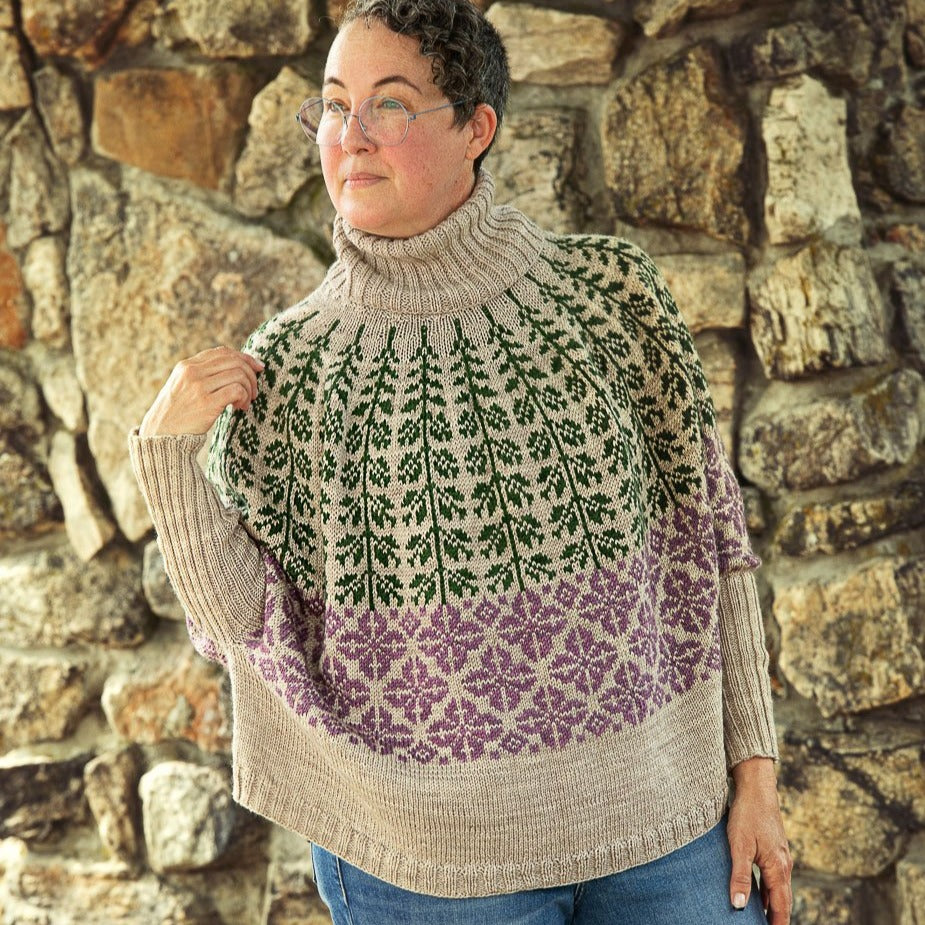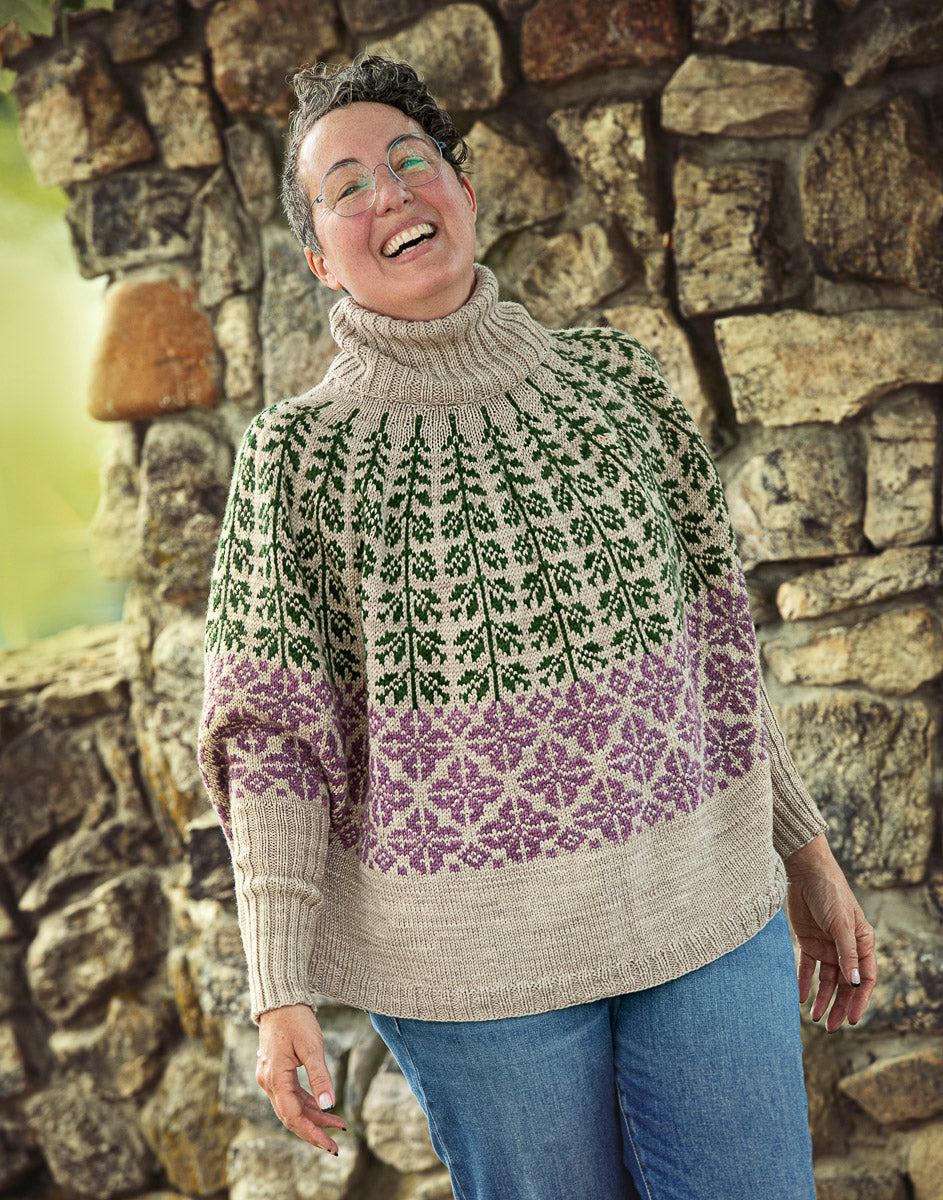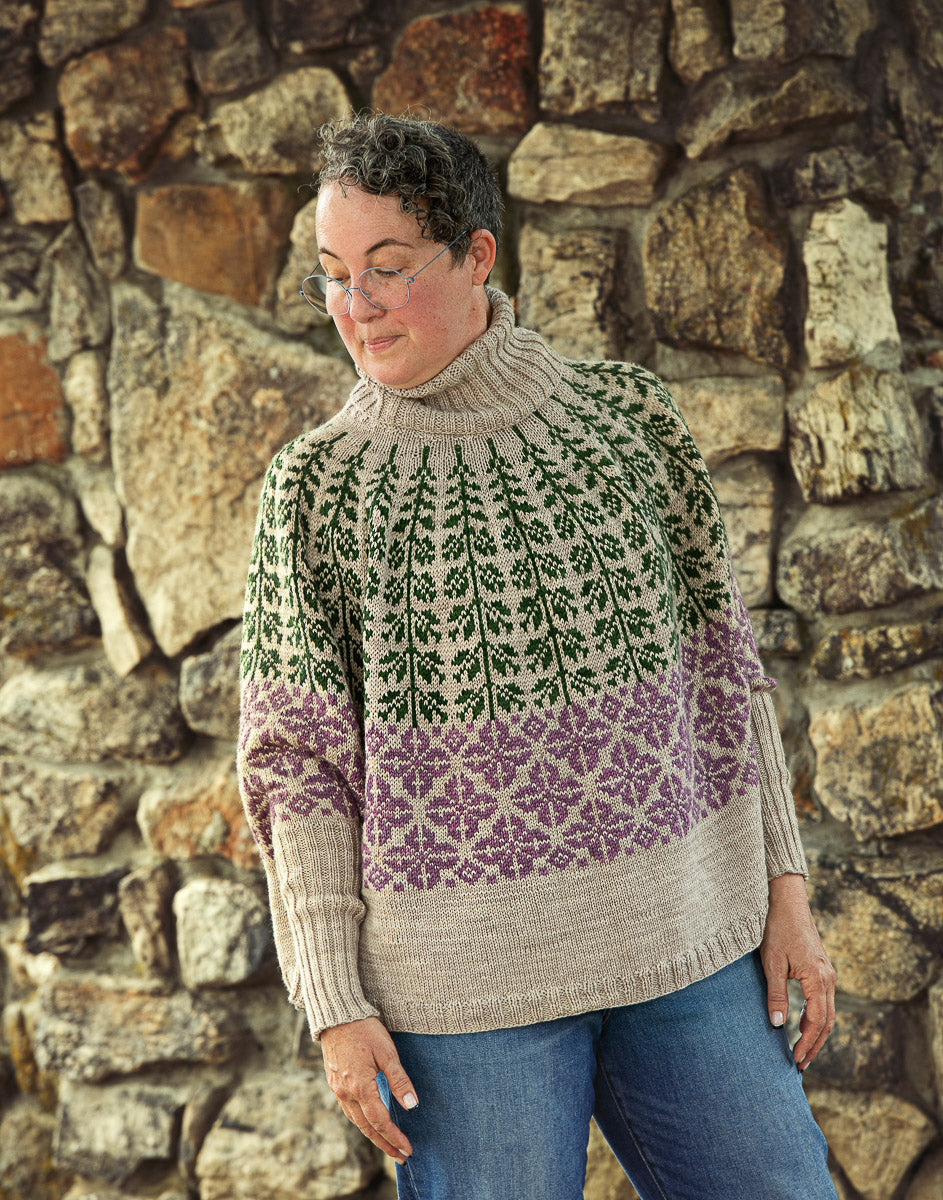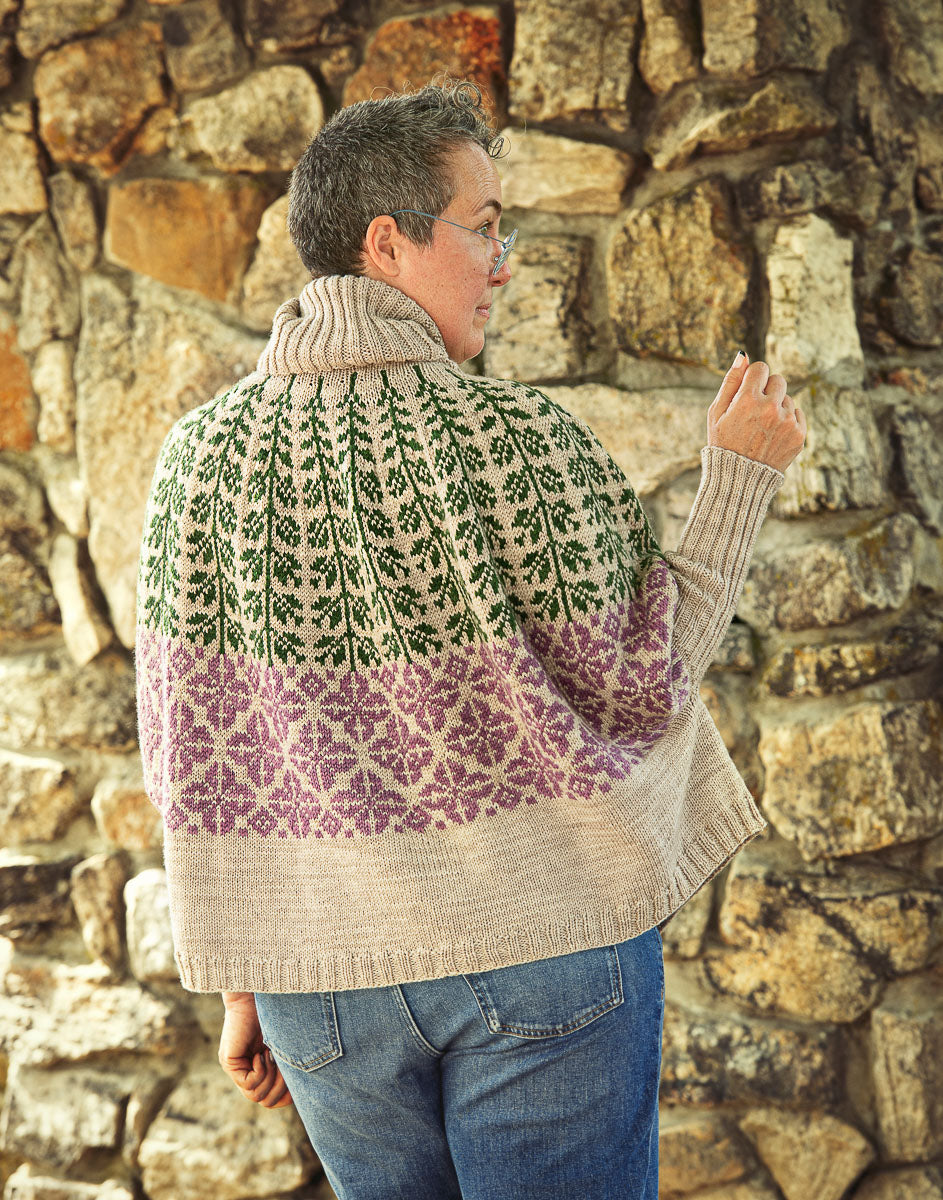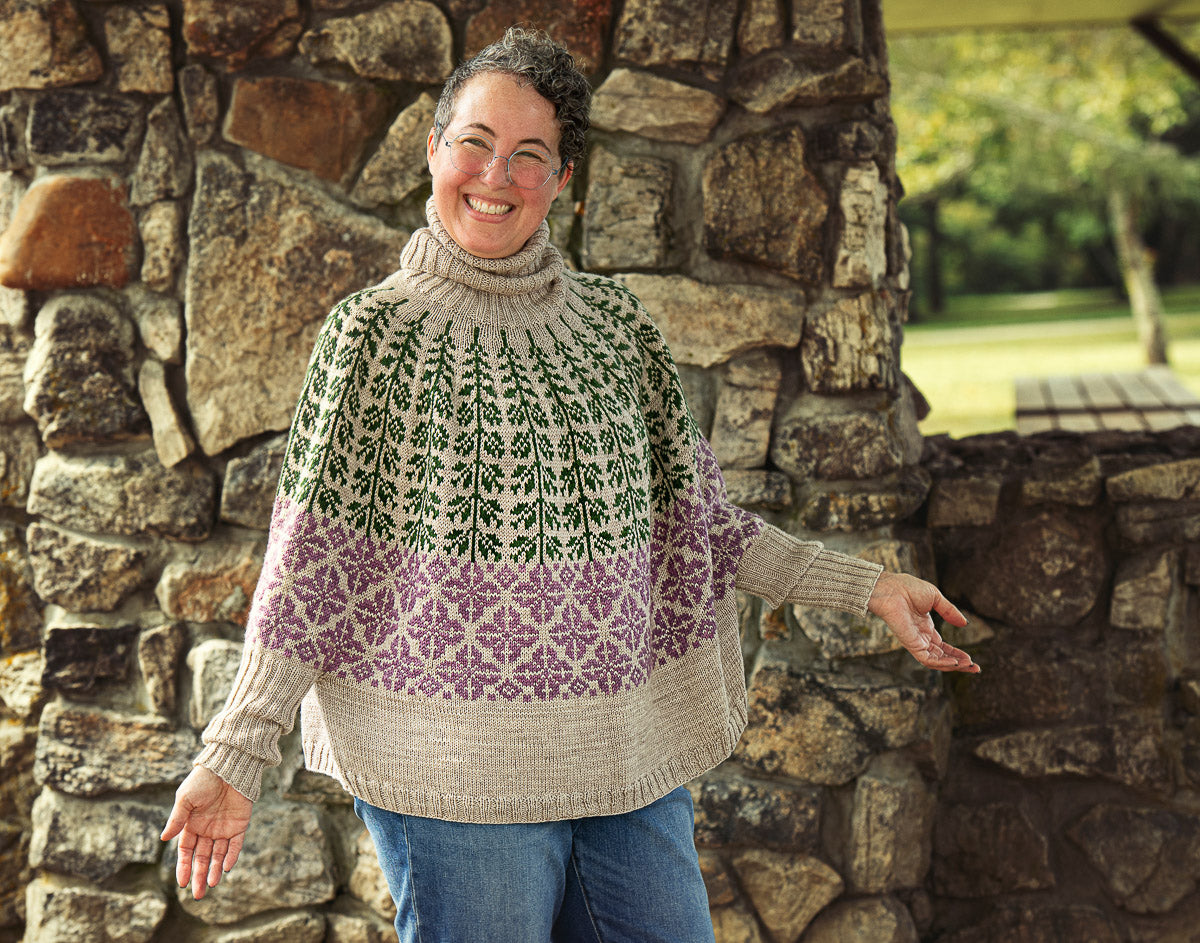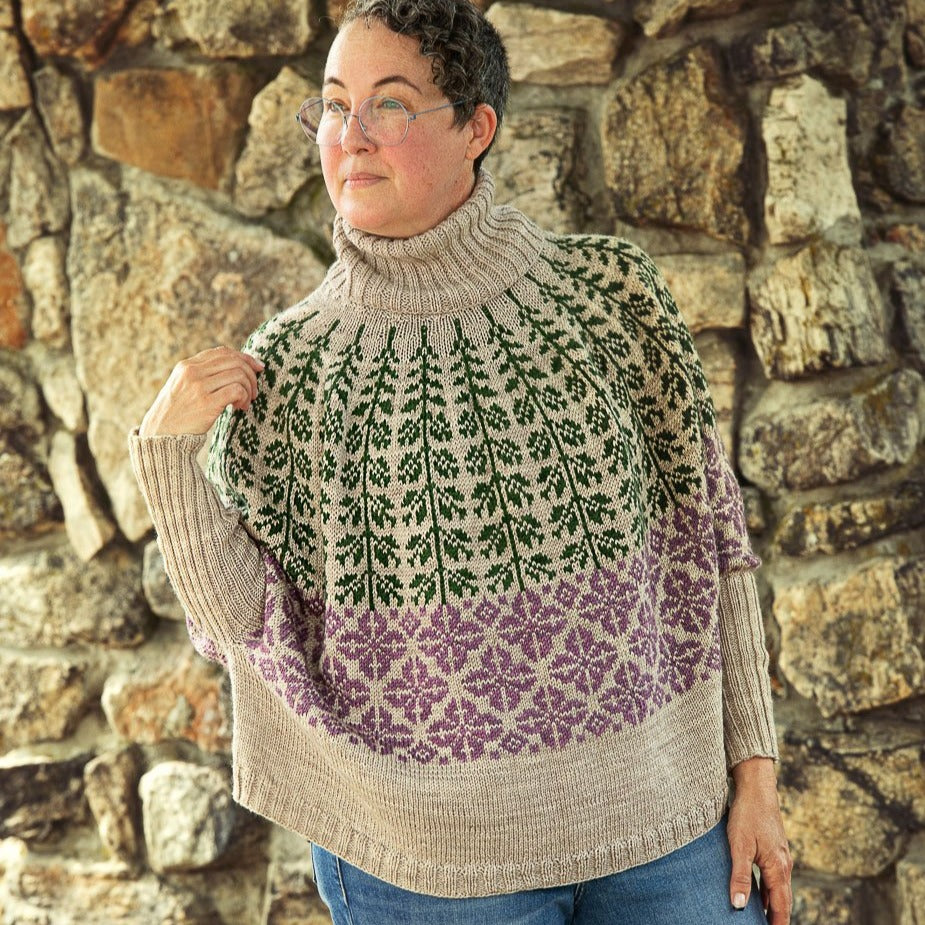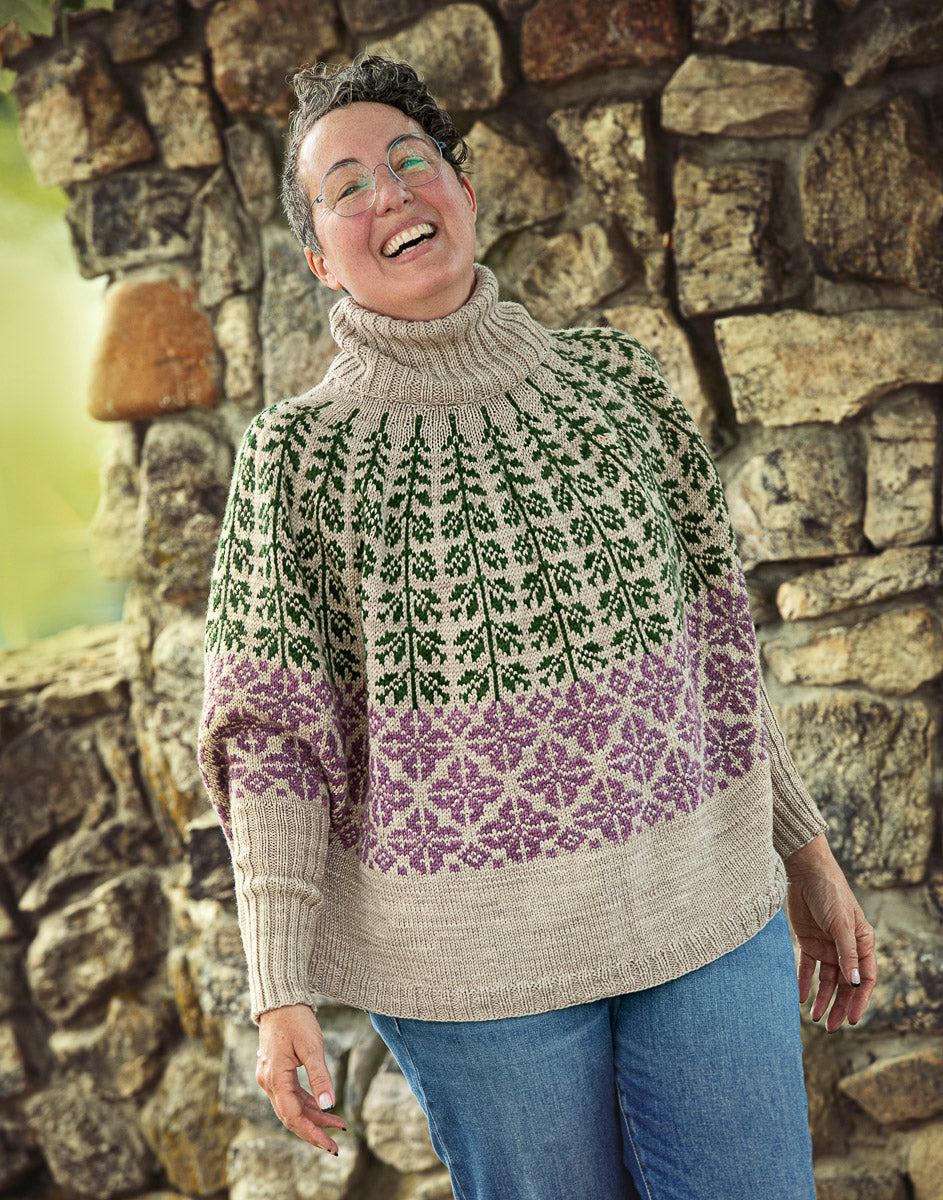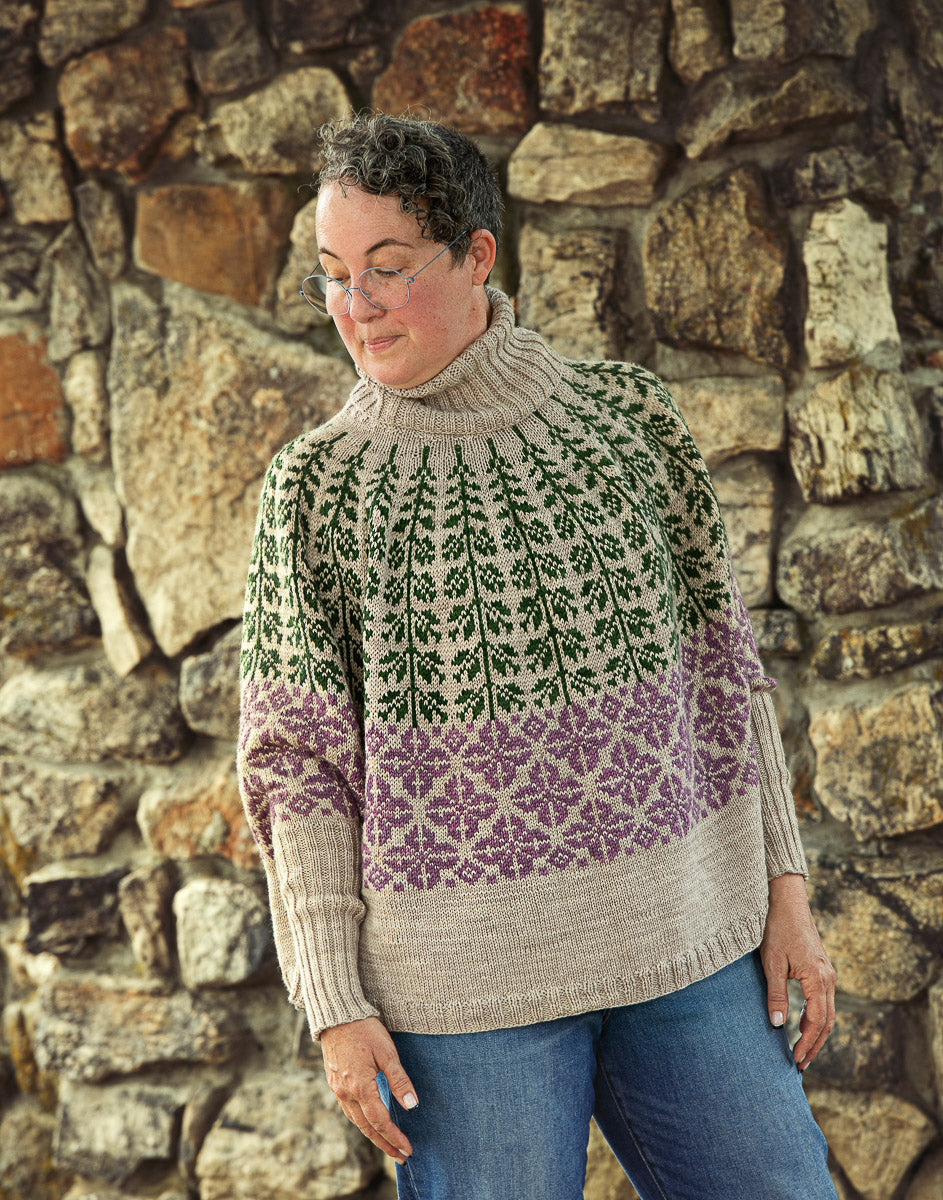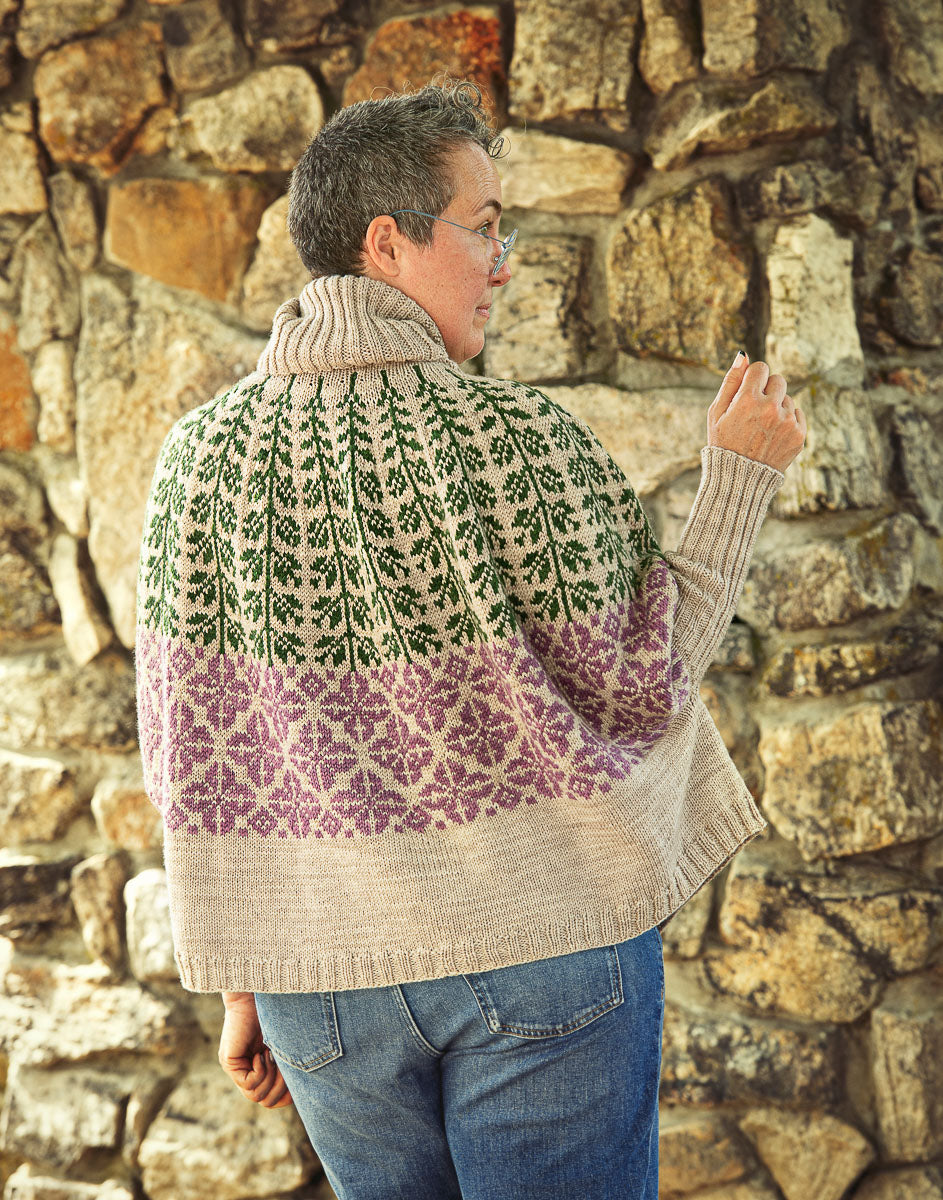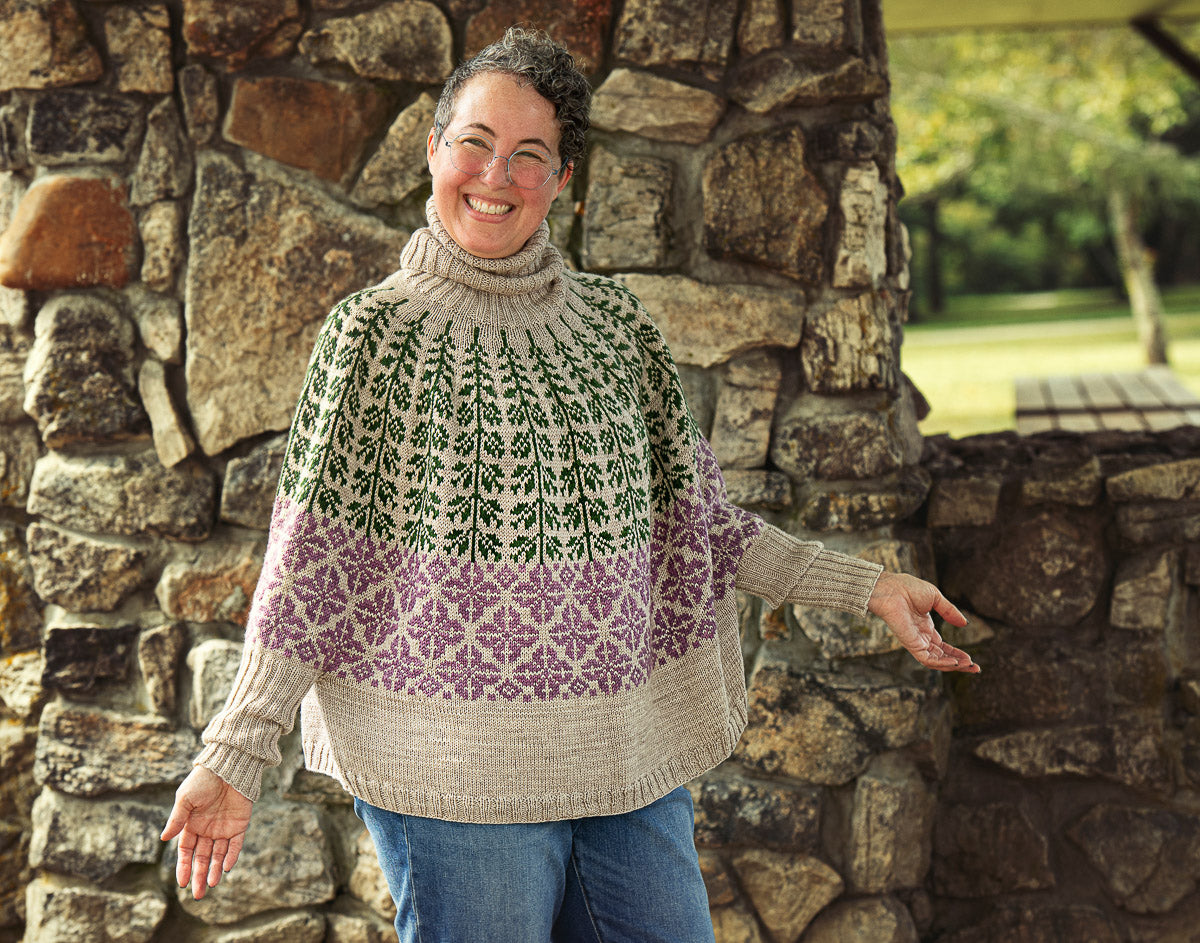 Sample Yarn and Colorway:
Our sample was knit in Coastal Fog Yowza as the main color, with Beanstalk and Fig as the contrasting colors.
What You'll Need:
You'll need 3-5 skeins of the main color and one skein each of the contrasting colors in  Yowza to complete this project. Choose the original colorway below − or try another color combination! Stephanie's photos on Ravelry and her website also include a lovely two-color version of this sweater.
Pattern:
The Hedera pattern is available on Ravelry and on Stephanie's website. All patterns are sold separately and not included with the purchase of yarn.
Recommended Yarns
Select the yarn you would like to use for this project by clicking below - then click Add to cart
Project Gallery
Projects by Yarn Type
Find the perfect project for your yarn.
Projects by Project Type
Browse by shape and style.
Projects by Collection
See our seasonal collections.