Long Distance Love
Designed by Helen Cosgrove-Davies
My sister moved to Canada in March 2020. She and her wife had been planning the move for over a year and expected it to be a difficult transition, but no one expected what has happened this year. I wanted to send an extra special gift so that she would know how much she is loved, even if we do have to express our love over a long distance at the moment.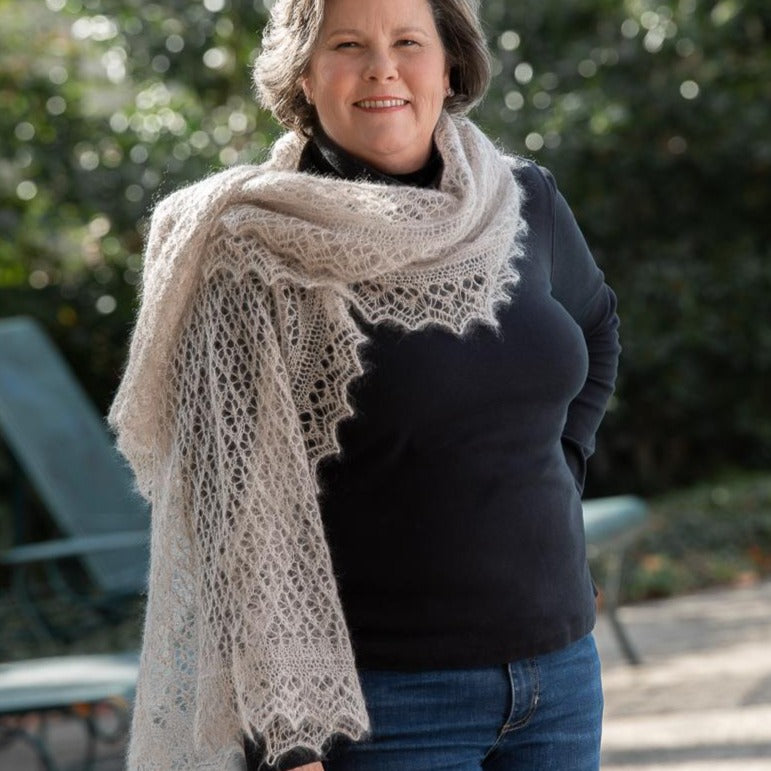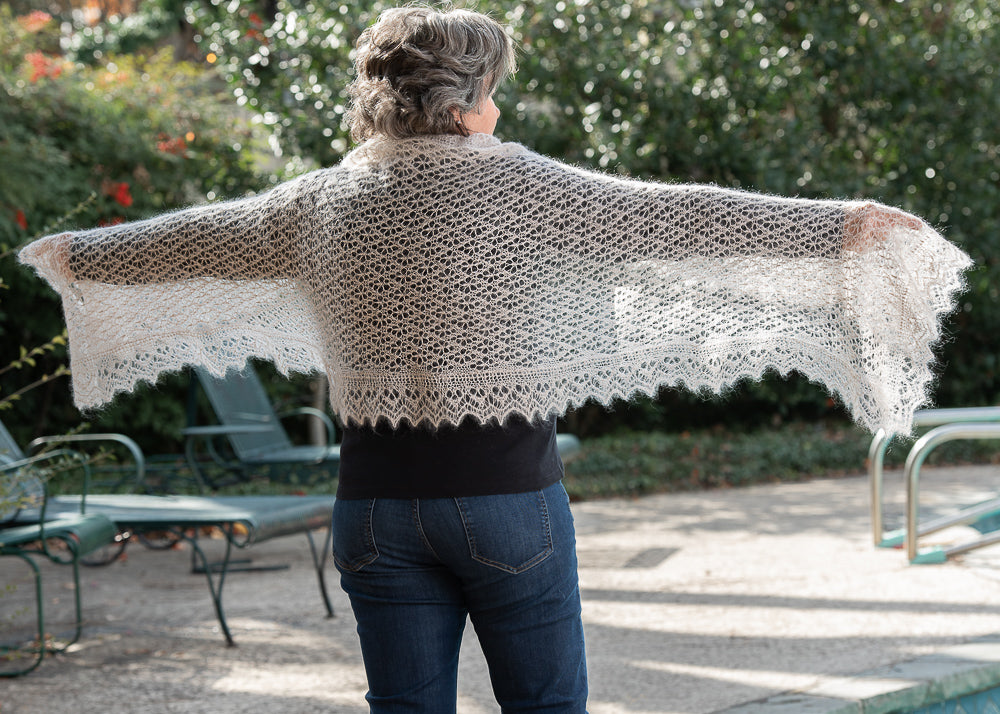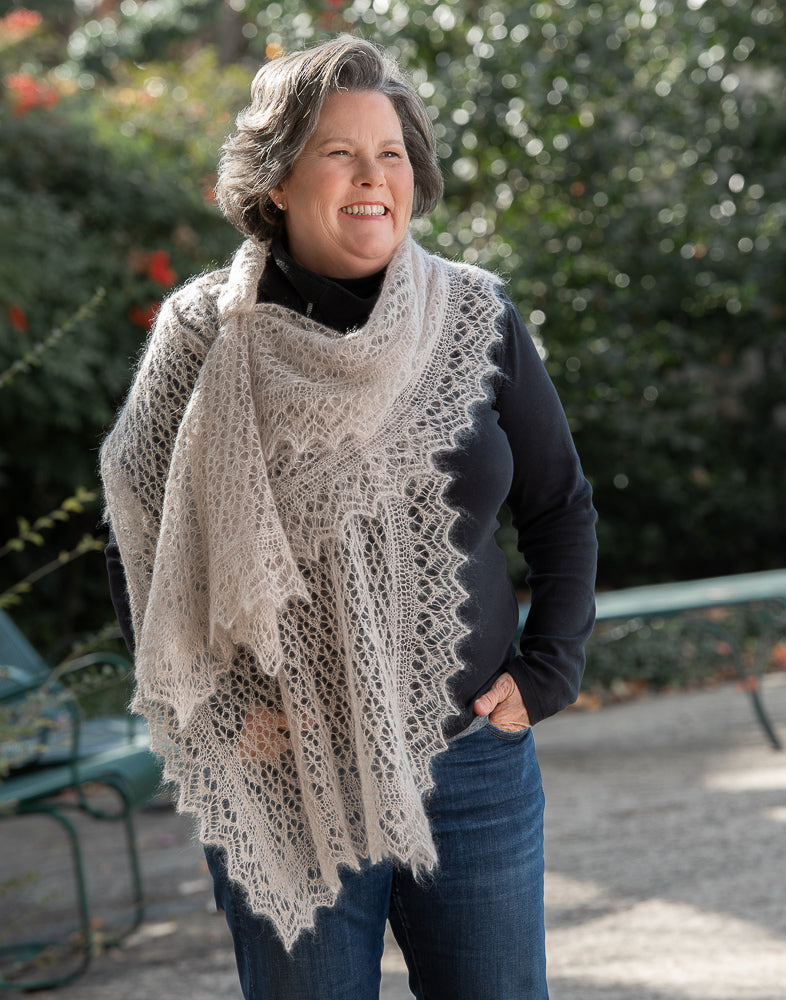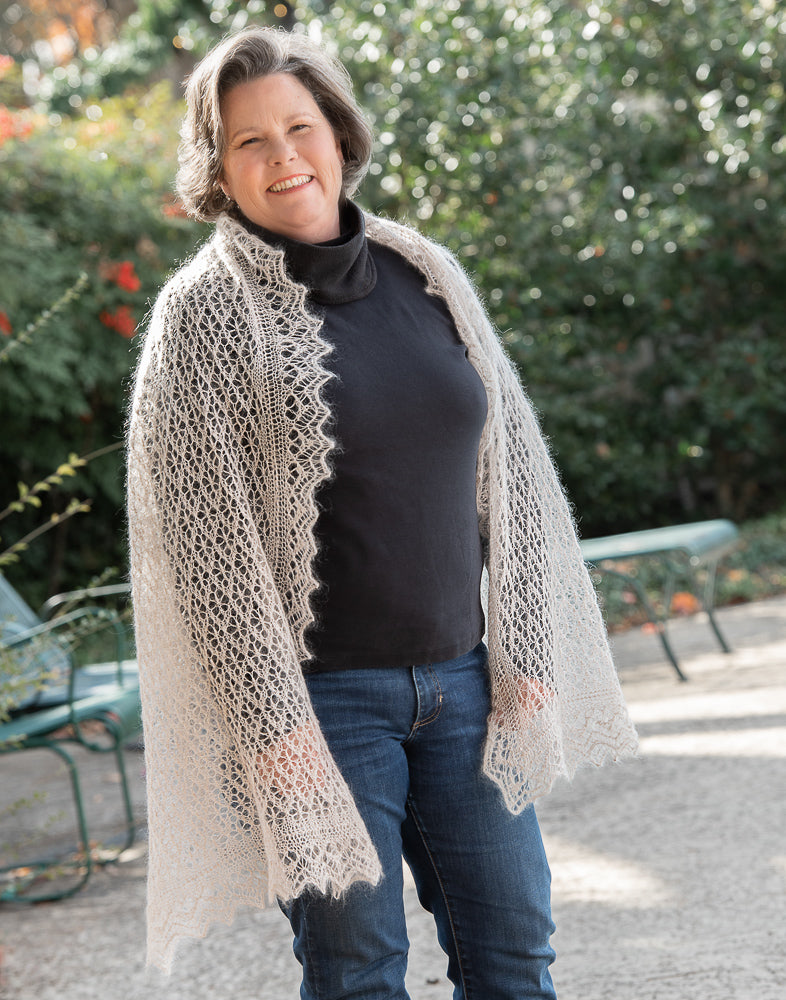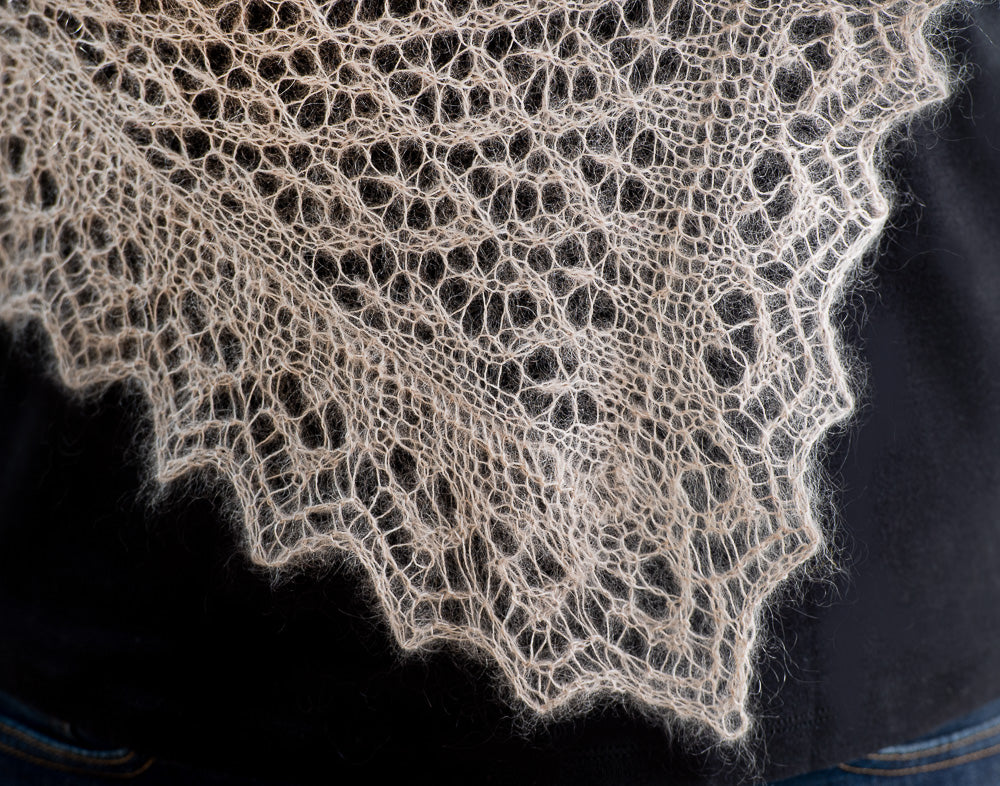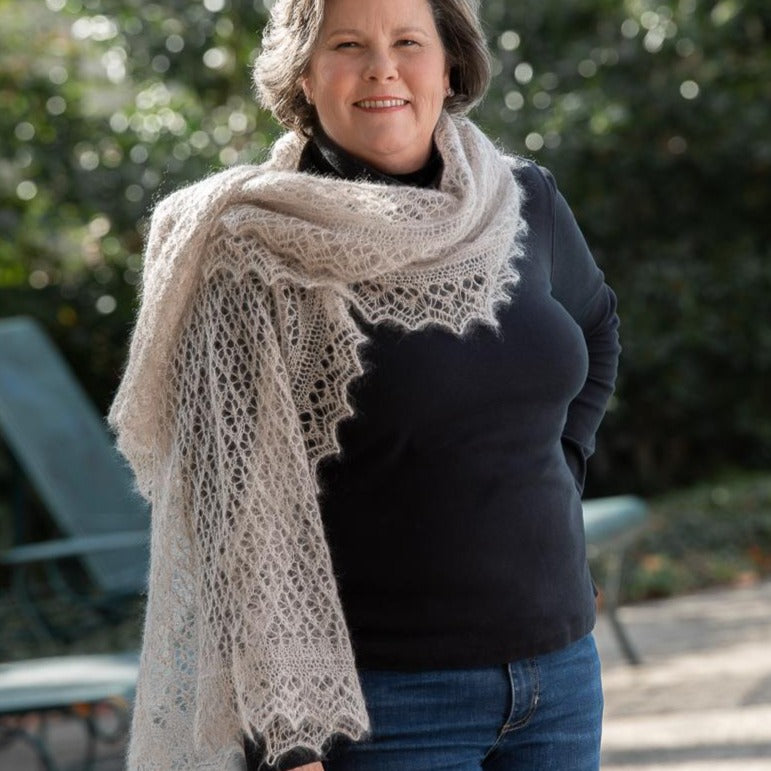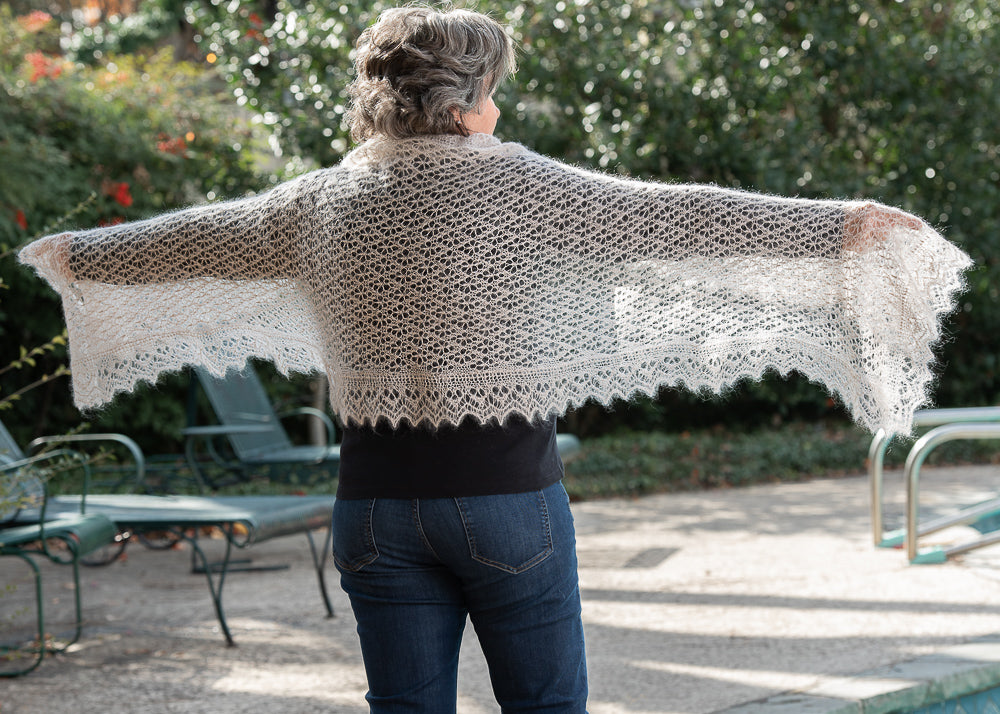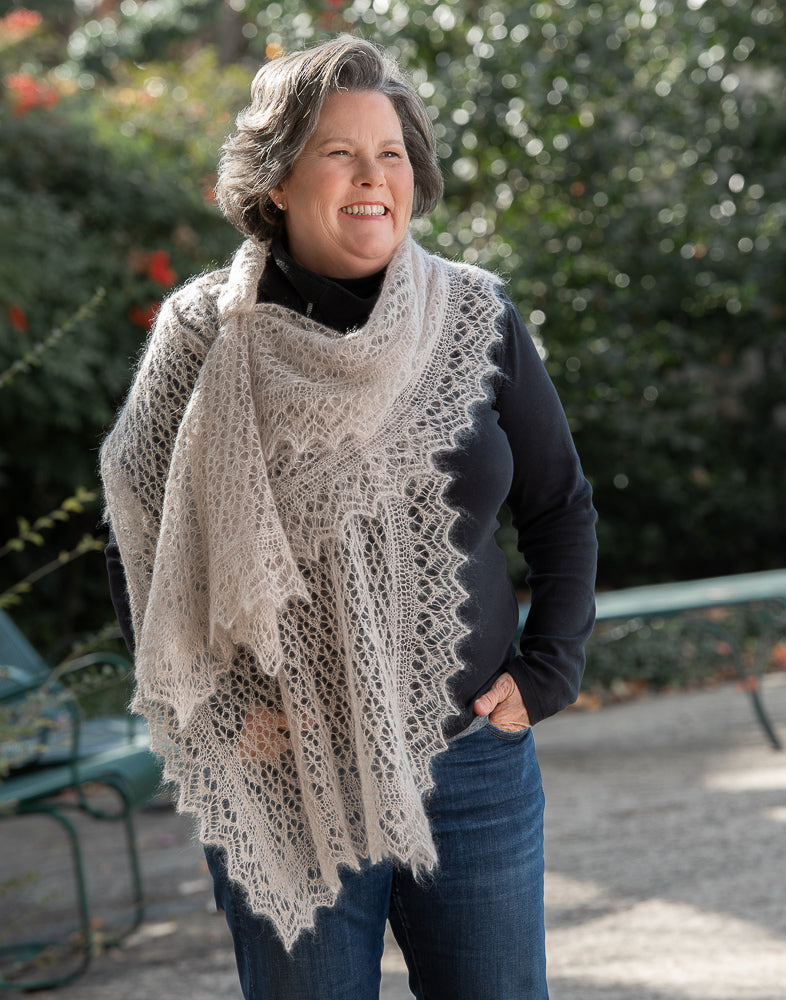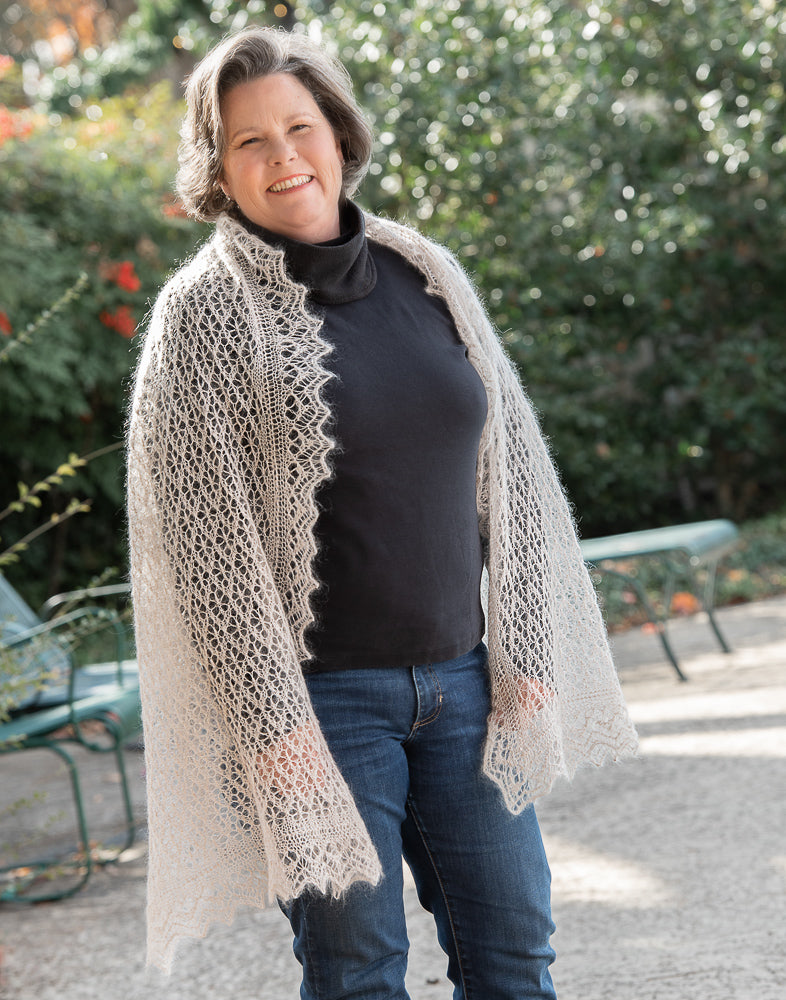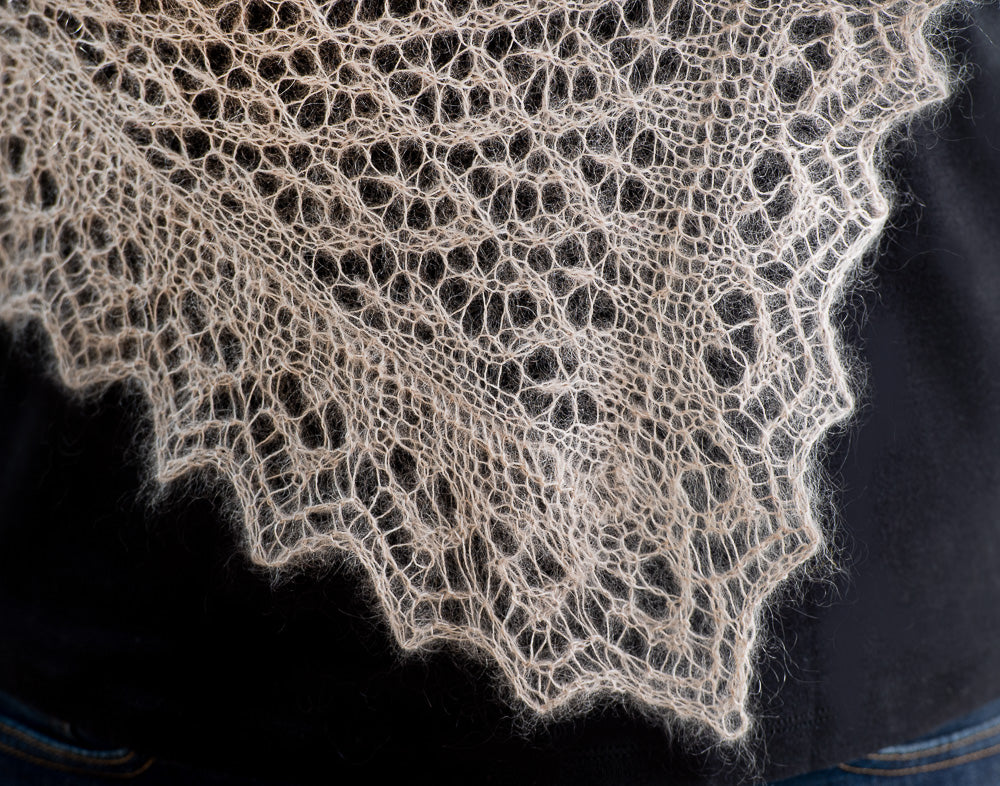 Sample Yarn and Colorway:
Our sample was knit in Miss Babs Moonglow in the Plover colorway.
What You'll Need:
While this shawl is quite lightweight, the mohair means it will also be very warm, providing a hug from afar. The center is a simple lace pattern with rest rows; the border is worked with lace on both right and wrong side rows to add the perfect finishing touch.
Pattern:
You'll need two skeins of Moonglow to complete this project. Choose the original colorway below − or try another color!
Recommended Yarns
Select the yarn you would like to use for this project by clicking below - then click Add to cart
Project Gallery
Projects by Yarn Type
Find the perfect project for your yarn.
Projects by Project Type
Browse by shape and style.
Projects by Collection
See our seasonal collections.