Tegna
Designed by Caitlin Hunter
Tegna is knitted seamlessly from the bottom up, starting with the slightly flared lace hem, then working up to the armholes, where you separate your work and work the front and back flat.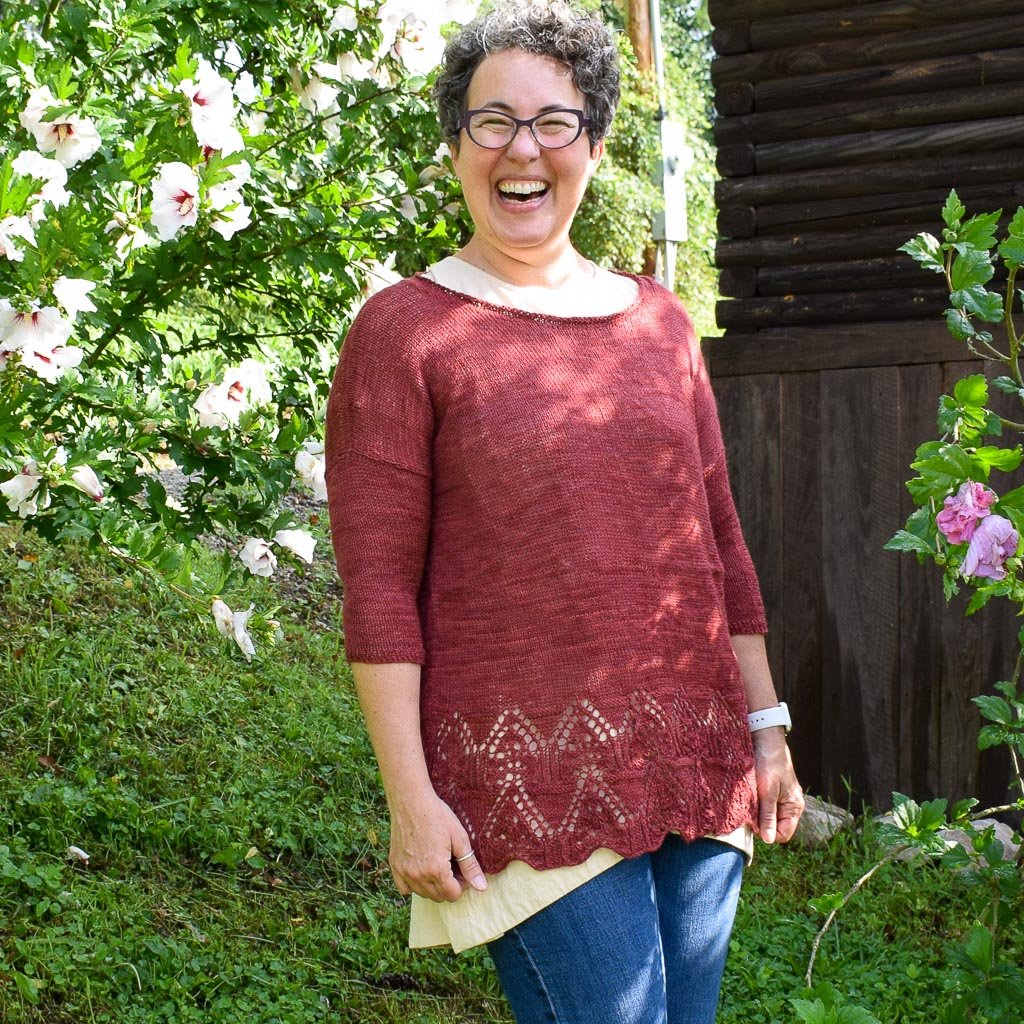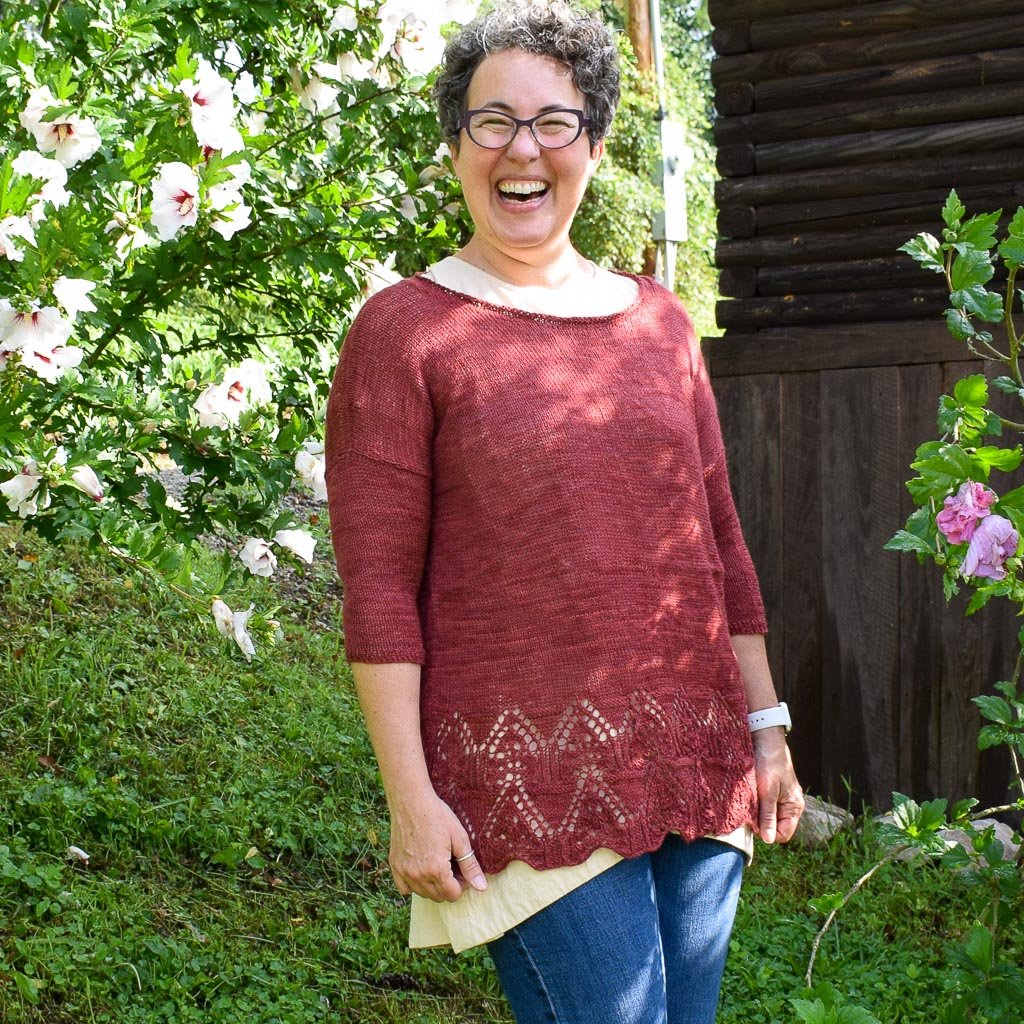 Sample Yarn and Colorway:
Our Corset sample is longer than the original pattern, while the Slate sample is more of a cropped length.
What You'll Need:
You'll need one skein of Katahdin to complete this project. Choose the original colorway below − or try another color!
Pattern:
You can purchase the pattern for Tegna directly from the designer on Ravelry. This pattern may also be found on the LoveCrafts website. All patterns are sold separately and not included with purchase of yarn.
Recommended Yarns
Select the yarn you would like to use for this project by clicking below - then click Add to cart
Project Gallery
Projects by Yarn Type
Find the perfect project for your yarn.
Projects by Project Type
Browse by shape and style.
Projects by Collection
See our seasonal collections.