Triplet Sweater
Designed by Jesie Ostermiller
Add some versatility to your winter or spring wardrobe with this lacy, raglan style pullover. This sweater features a 3-yarnover lace motif that is staggered and stacked for a fun, textured effect. This lightweight sweater is knit in-the-round (both body and sleeves) from the bottom-up and then joined together before working raglan decreases for the yoke. Slight shaping at the front neck creates a flattering neckline that can be worn alone or as a layering piece.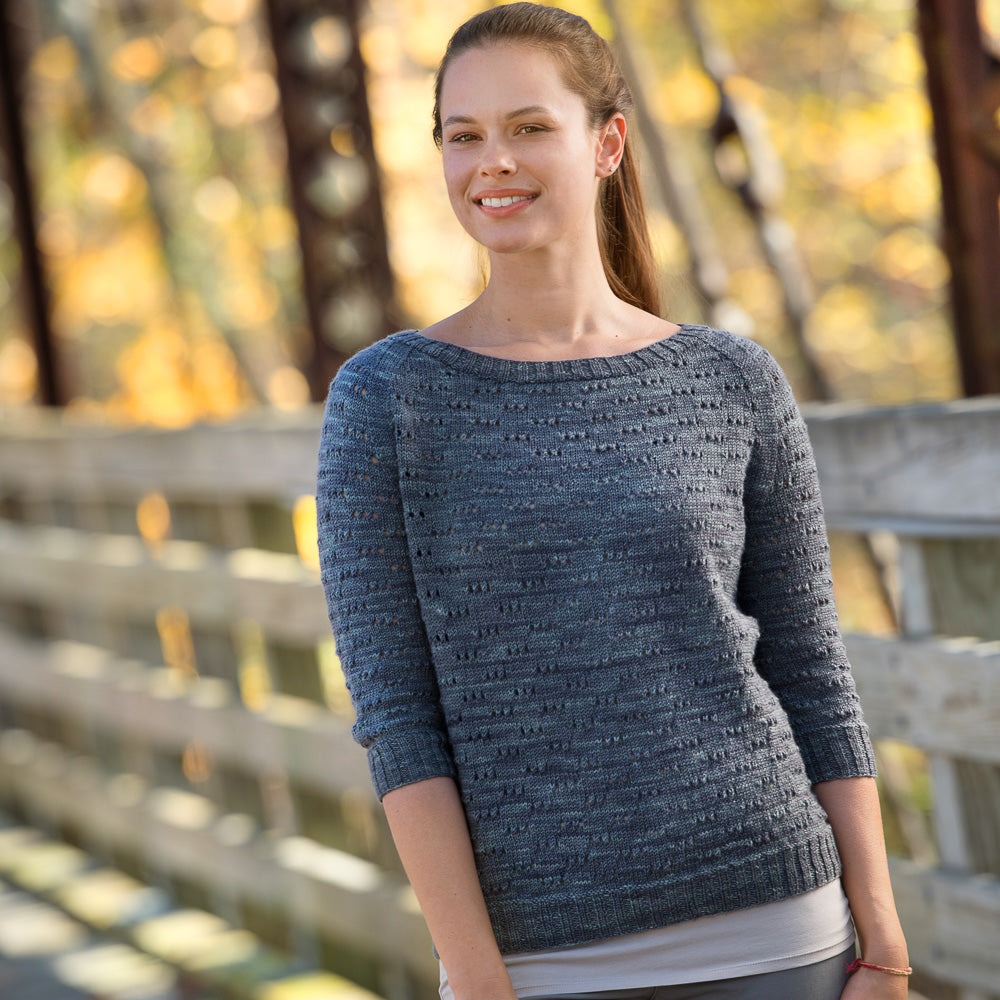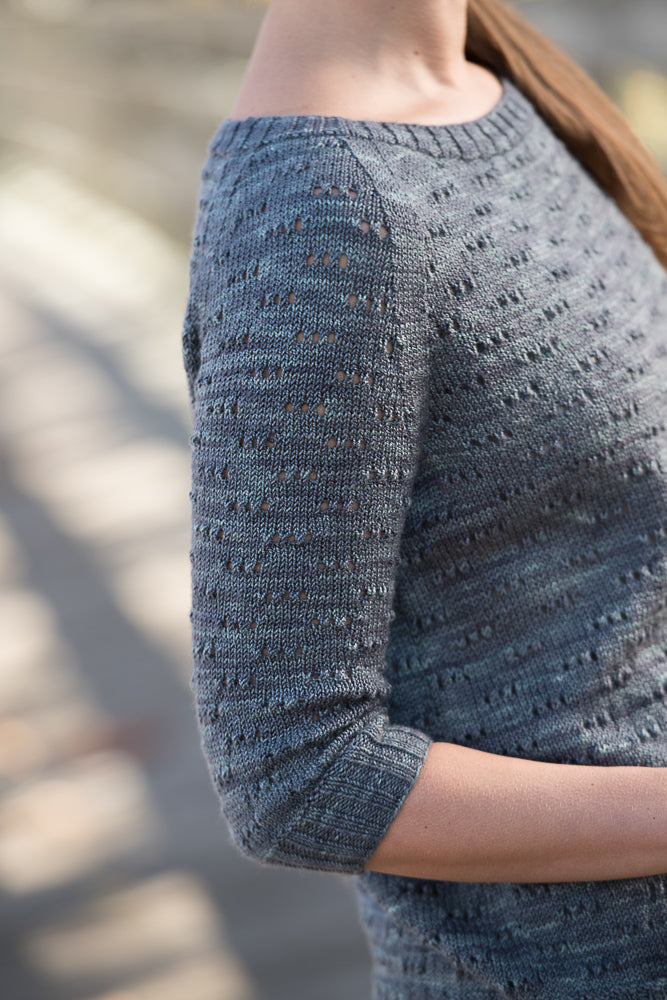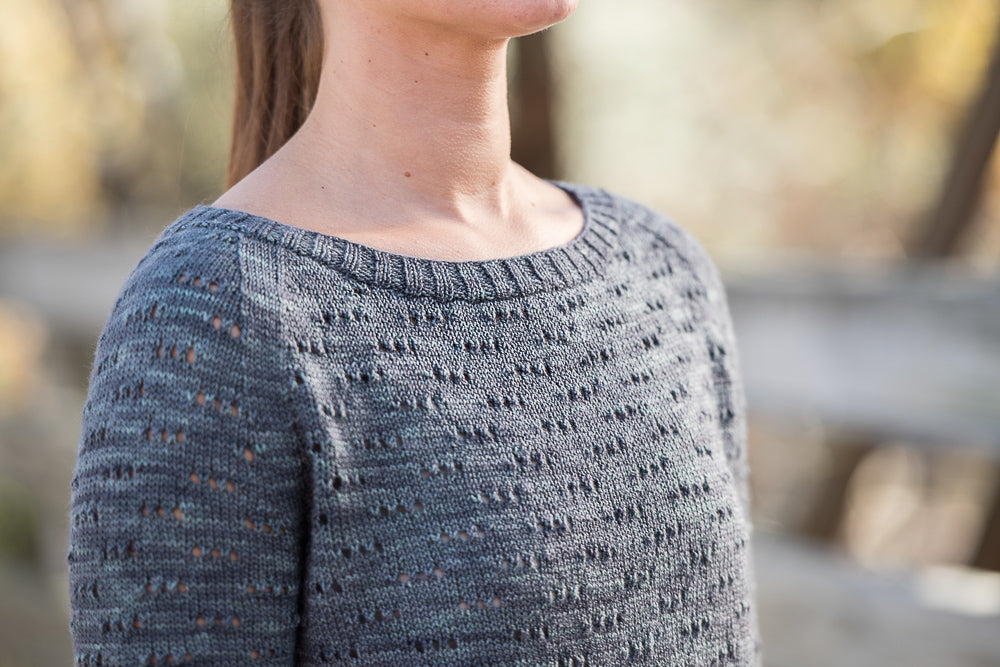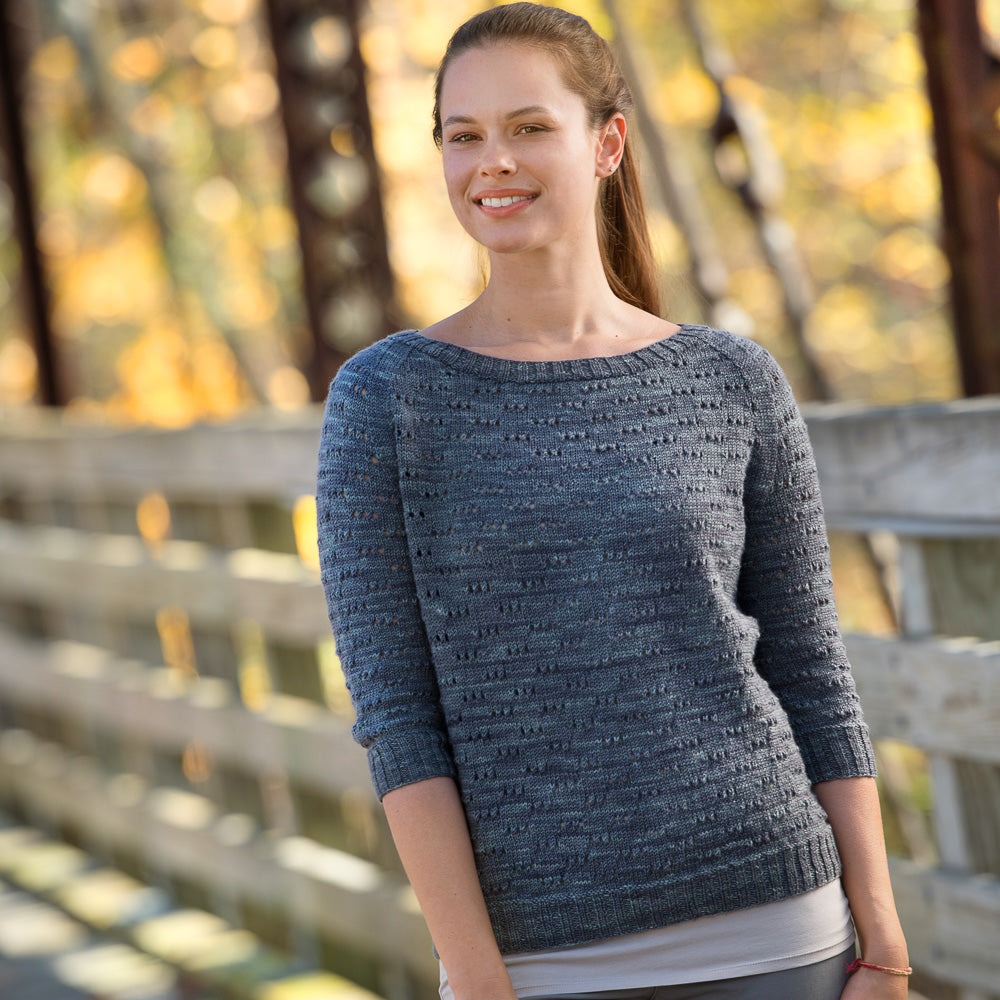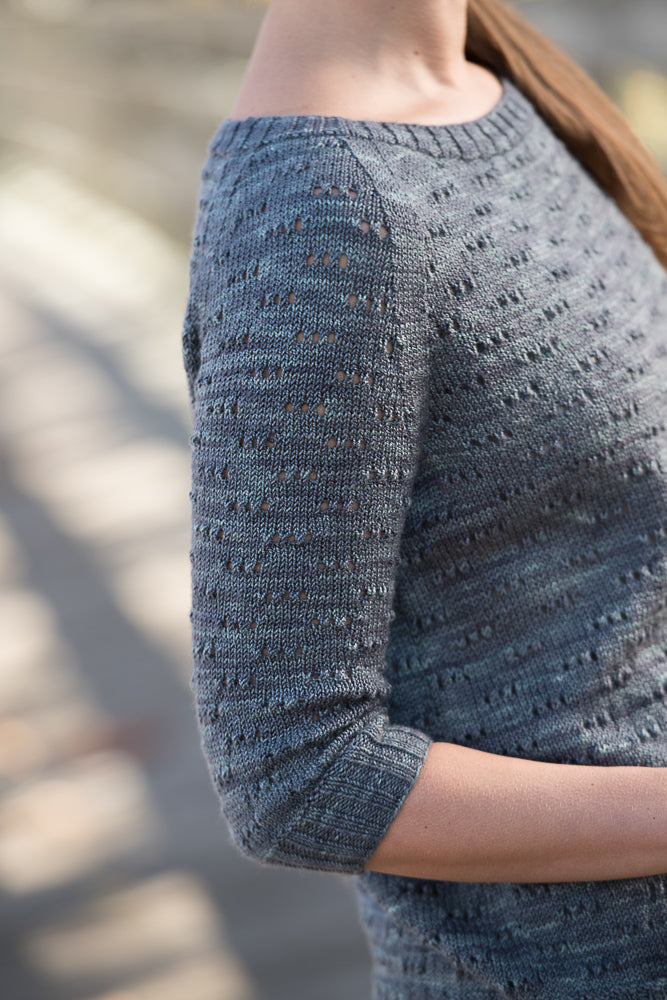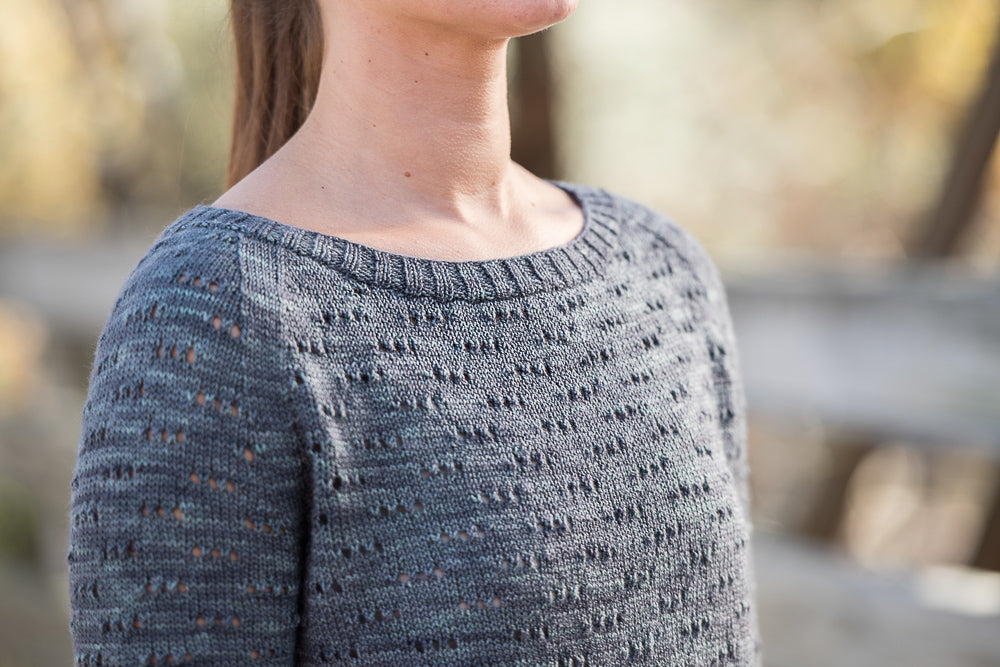 Sample Yarn and Colorway:
Our sample was knit in Miss Babs Yummy 2-Ply in the color Escamillo.
What You'll Need:
You'll need 3-6 skeins of Yummy 2-Ply, depending on your size, to complete this project. Choose the original colorway below - or try another color!
Pattern:
You can purchase the pattern for Triplet Sweater directly from the designer on Ravelry. All patterns are sold separately and not included with purchase of yarn.
Recommended Yarns
Select the yarn you would like to use for this project by clicking below - then click Add to cart
Project Gallery
Projects by Yarn Type
Find the perfect project for your yarn.
Projects by Project Type
Browse by shape and style.
Projects by Collection
See our seasonal collections.