Whispering Hush
Designed by Helen Cosgrove-Davies
With all that is going on in the world, sometimes I just need a project that is as comforting as Good Night Moon. When I was a little girl my parents would read this to me before bed, quietly and slowly, almost a lullaby. Even then, the old woman whispering "hush," knitting in her rocking chair, was my favorite image in the book. This shawl is perfect for contemplative knitting, when you want to crawl into the world of Good Night Moon and be like that old woman, knitting quietly in the corner of a room while the world settles into its proper place around you. This asymmetrical triangle shawl uses a series of contrasting color increases along one side to create stripes without breaking the yarn — in this way you knit wide stripes but only have four ends to weave in when you have finished knitting.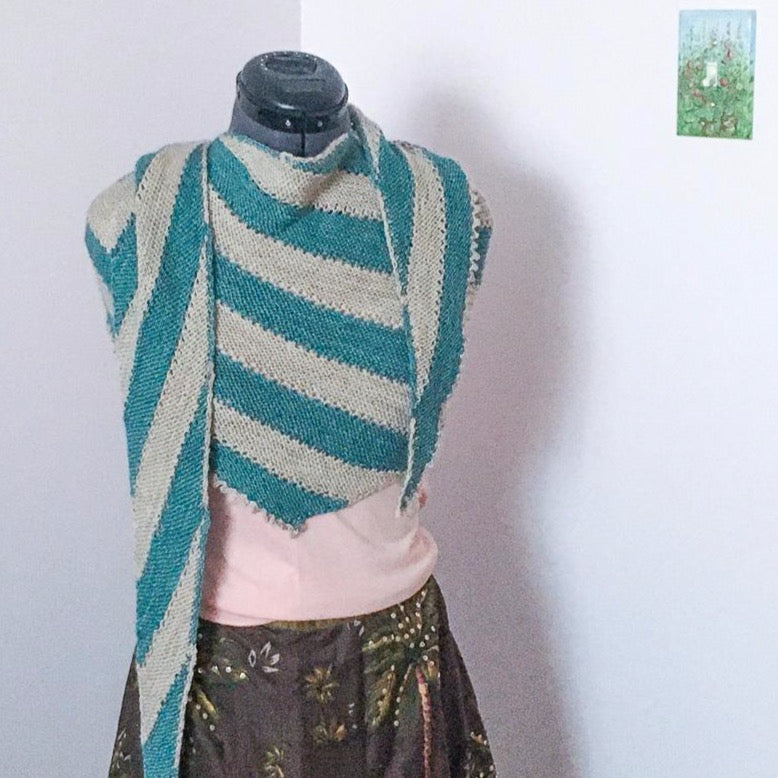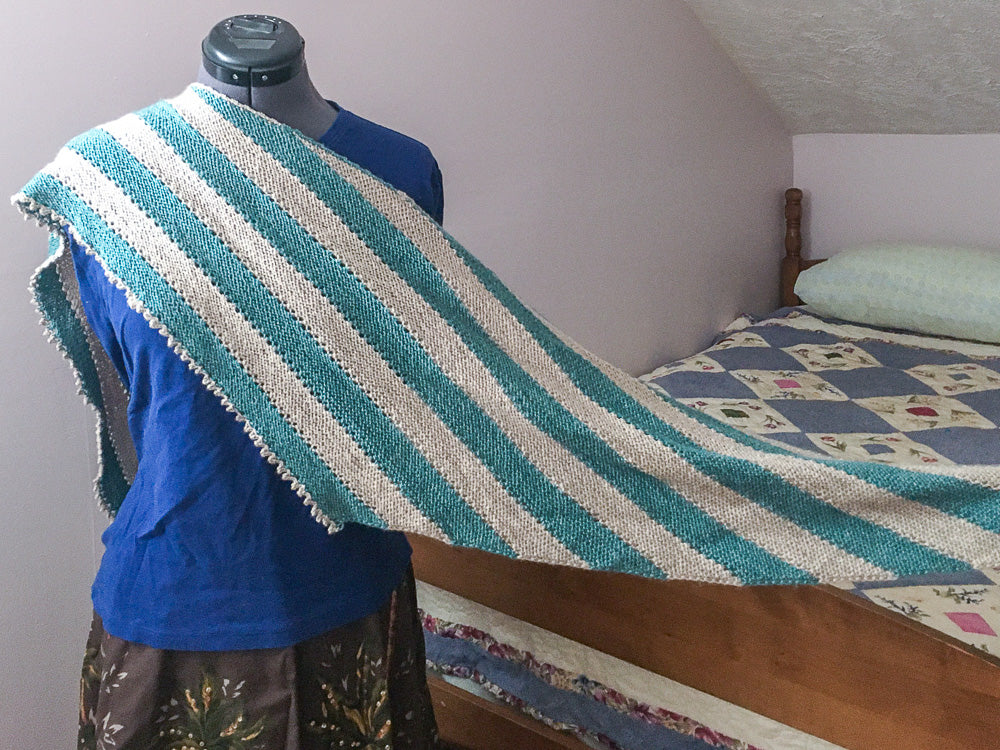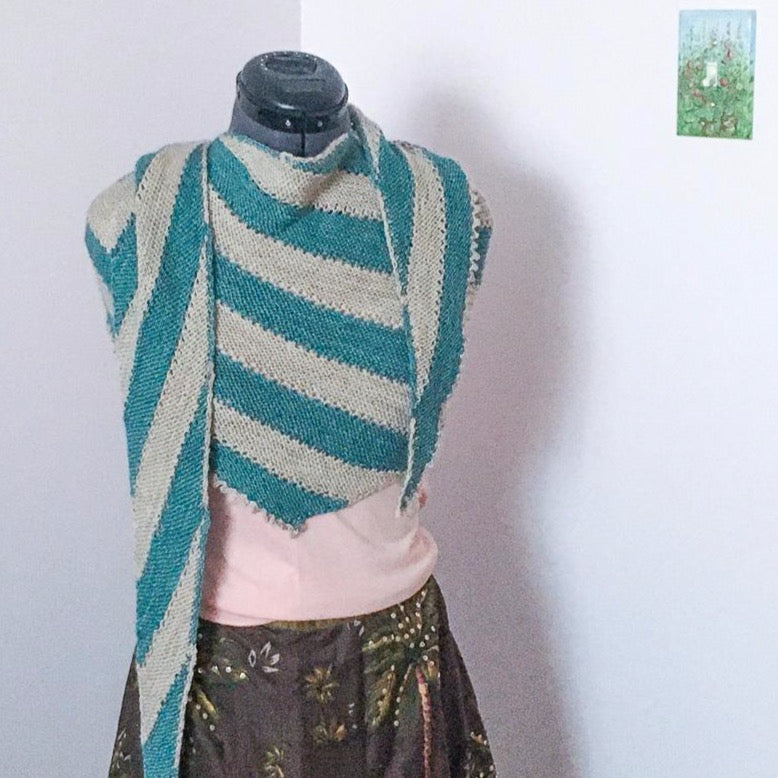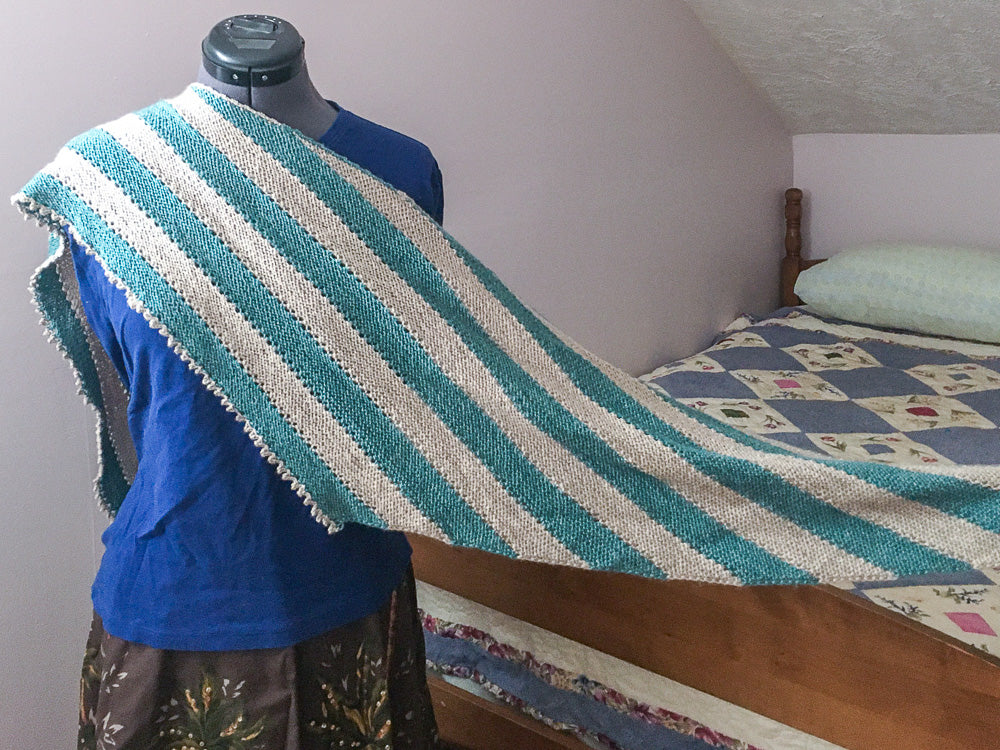 Sample Yarn and Colorway:
Our sample was knit in Miss Babs Yummy 2-Ply in the Coastal Fog and Tranquil colorways.
What You'll Need:
You'll need one skein in each of two colors of Yummy 2-Ply to complete this project. Choose the original colorway below − or try another color combination!
Pattern:
You can purchase the pattern for Whispering Hush directly from the designer on Ravelry. All patterns are sold separately and not included with purchase of yarn.
Recommended Yarns
Select the yarn you would like to use for this project by clicking below - then click Add to cart
Project Gallery
Projects by Yarn Type
Find the perfect project for your yarn.
Projects by Project Type
Browse by shape and style.
Projects by Collection
See our seasonal collections.